Appearance customization in video games is everything. Sometimes it becomes even more addictive than the upcoming adventure!
All fans of decent character creators know perfectly well that designing a dream hero can be more addictive than the actual game. If not, The Sims would never gain such popularity, and nobody would rave about customization in Cyberpunk 2077 . But how to modify the appearance in The Witcher 3? This game has no character creator! No worries, we know simple in-game and other ways to change Geralt, Ciri, and your favorite non-playable characters' features. Use them to enjoy that sweet aesthetic satisfaction!
Why Alternative Appearances Matter in The Witcher 3
Improving the characters' appearance makes them more unique and easier to identify with. But in the case of The Witcher 3: Wild Hunt, there is one more factor – various sources of inspiration. It all started with books, then we got CD Projekt Red's video games, and finally, Netflix's The Witcher show came to life. Each of these interpretations features different clothing styles! Not so long ago, developers introduced some in-game attires inspired by TV shows. But at the same time, the community is constantly creating mods based on exact descriptions of appearances from Sapkowski's books. With so many potential sources, it's understandable players want access to outfits that show what they think characters should seem like. In the long run, gameplay satisfaction is all that matters, and being unable to customize it to your preferences can effectively ruin that feeling of perfection.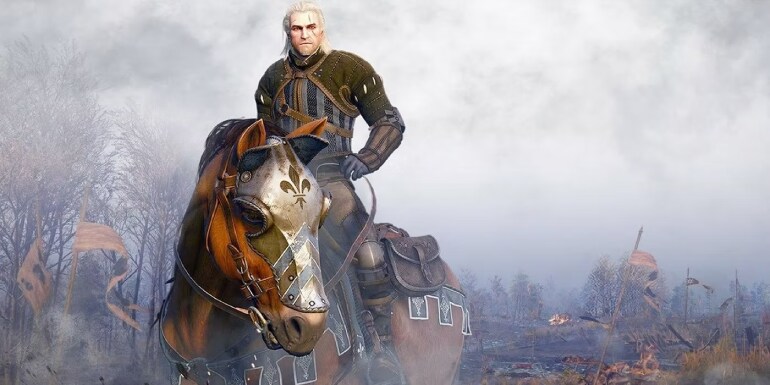 How to Get The Witcher 3 Alternative Appearances
After the Next-Gen update launch, sixteen free DLCs for The Witcher 3 increased by two introducing some improvements, a new quest, and two outfits inspired by Netflix's The Witcher show. But before that, players could enable alternate looks for two sorceresses and Ciri. So how do I get alternate appearances in Witcher 3? It's not rocket science. First, ensure your game already has all updates and free DLCs installed. If you are a Steam or GOG user, they will inform you about available updates. After that, start the game and select Options in the main menu. Click Gameplay and scroll down. There you will find tools for enabling and disabling alternative appearances. These indicators are always off by default, but you can switch them on to enjoy your new outfits right after launching a game.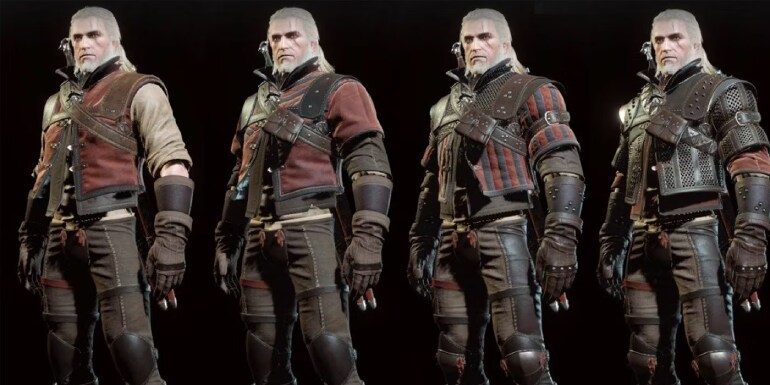 The Witcher 3's In-Game Alternative Looks
Triss
While our red-haired sorceress's default outfit makes her ready for anything, the DLC appearance provides quite a different feel. It's elegant, golden-green, and very classy – but definitely not meant for combat. Supplemented with a golden necklace and a delicate diadem, the dress inspires those who want to make her more feminine. But it's another outfit that ignores her chest scars from the Battle of Sodden.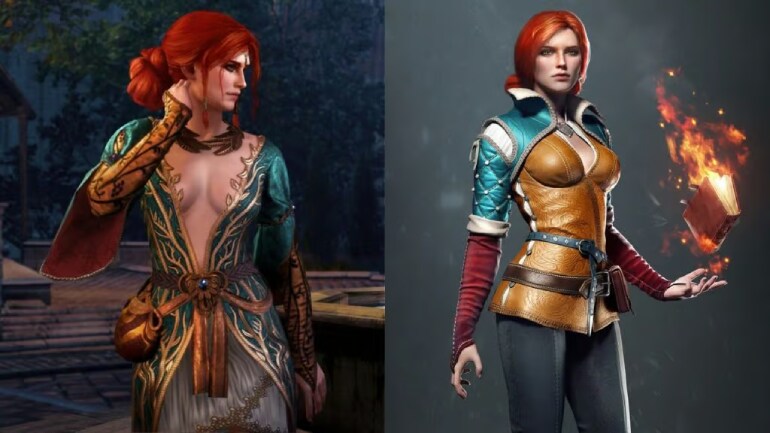 Yennefer
Yen's default appearance is a classic black-and-white outfit for every occasion, clearly indicating her power. The alternative version is a bit more delicate. Still equipped with beautiful raven feathers and black components but also exposed shoulders and a bit of bare thigh adorned with lace. It definitely suits her better than the default version!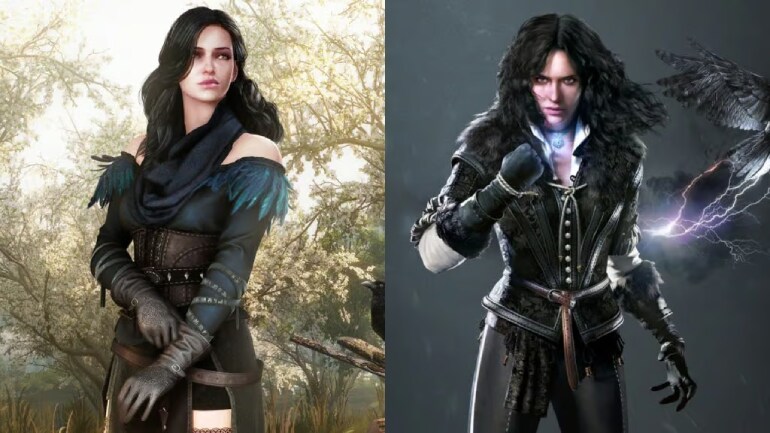 Ciri
Cirilla's classic attire is a simple white shirt, leather elements, long gloves, and a gorgeous belt. But in this case, both look great! The alternate DLC outfit comes with tight pants, a short waistline shirt, and a chainmail vest over the top. Simple, pretty, and practical! And since this particular armor comes from the desert regions, all the detailed decorations make it a perfect whole.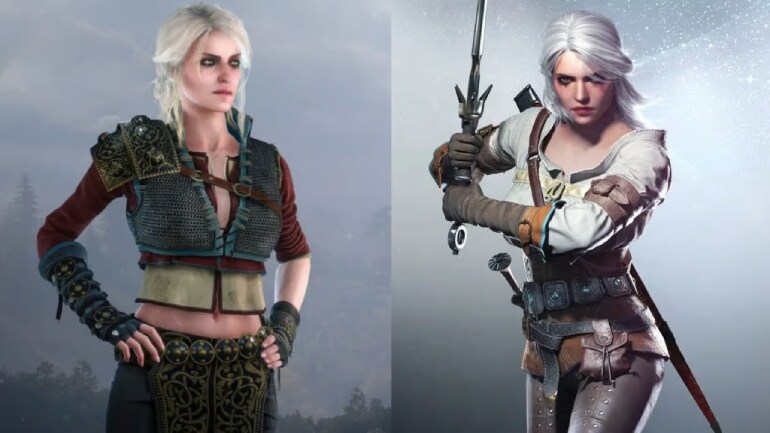 Dandelion
This guise came out as the Netflix show celebration after the next-gen update. And it makes Dandelion more like in the series. But at the same time – kinda poorer. His default appearance was quite flashy, colorful, and full of details and beautiful ornaments. After switching to the alternate version, we get our favorite bard dressed in a plain green costume with hardly any extra accessories. He also received longer hair which makes him much less charming. Overall, the fanbase is not thrilled with this metamorphosis. But again – it's an alternative outfit for TV series fans.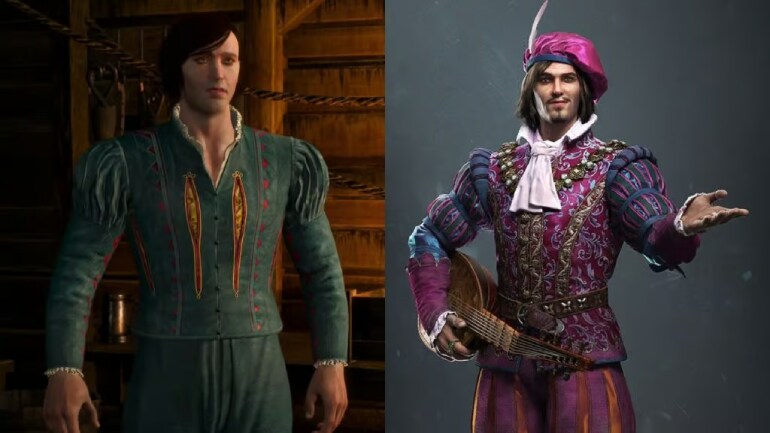 Nilfgaardian Armor
As for our favorite witcher, he can also drastically change his appearance. Exploring the open world, players have already had a chance to try out the first Nilfgaardian Armor, Temerian Set, or Wolf School Gear. With the next-gen update came quite shocking changes to the classic Nilfgaardian armor. Inspired by the Netflix series, it can now look the same. Funny because no one liked those particular outfits from the show. And in comparison to the default version, it's hard to find any perks. Therefore, many fans claim this is a witty extra from CD Projekt Red that everyone can now implement in their adventure.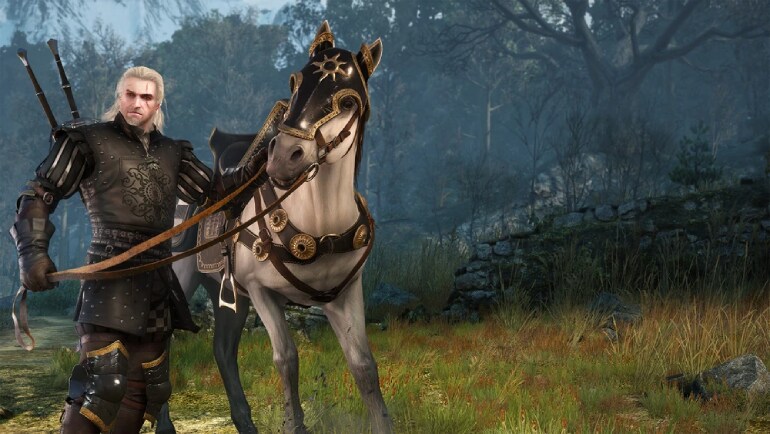 Community-Created Alternative Appearances
The community never rests, and since The Witcher 3 game release, mod creators have developed their subsequent masterpieces. Many of them focused on recreating the appearances described in Sapkowski's books. Others let their imagination run wild. Players can choose from many options to improve graphics, facial features, or more natural hair behavior. But are there mods that change the overall look?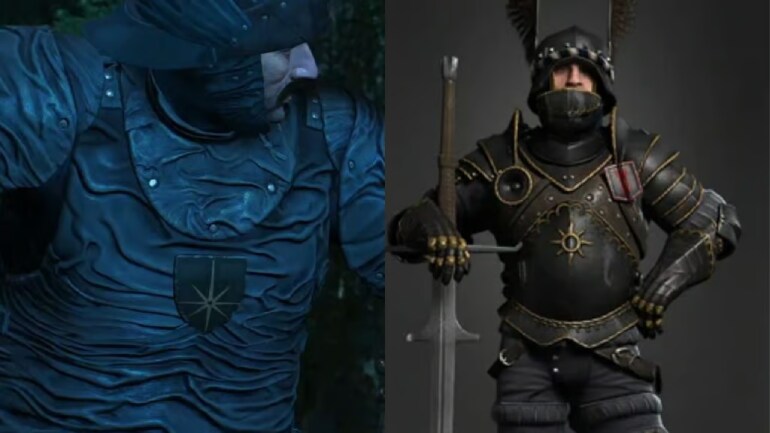 Among the often downloaded on NexusMods, you can find the Henry Cavill and Anya Chalotra mod, which makes Geralt and Yen look more like in the show. It is an ideal aesthetic choice for fans of this source! Another is the Stylish Yennefer, which provides an exceptionally dark outfit with a hood, kept in classic black and white shades. As the author of this mod says, 'always the same isn't good' – and he is right. There's also something for everyone who says the default Triss in the game seems too cartoony. Triss (G)lorified mod is our favorite sorceress presenting a rounder face, overall friendlier features, natural-looking hair, and deep blue eyes. And this is something that should make The Witcher lore enthusiasts extremely happy.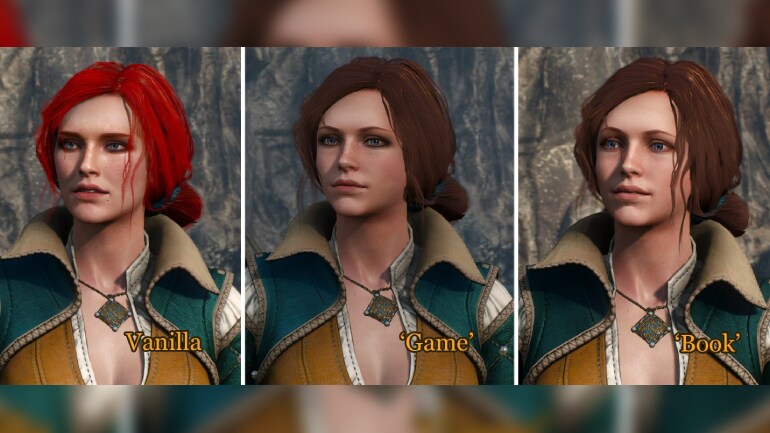 Fan Reactions and Influence on Future Games
In addition to the alternate look of Dandelion and Nilfgaardian armor, fans warmly welcomed any other changes. They heavily inspired cosplayers who began to beat each other in creating better outfits resembling those in the game. When it comes to future games from this universe, little is known. After the turbulent Cyberpunk 2077 release, CD Projekt Red is still trying to smooth things over and repair relations with fans. Michal Platkow-Gilewski recently admitted: 'After the release, it was tough, but I knew that we had the same people. The gamers are the same… we just need to fix our relationship.' Hopefully, they will implement some players' suggestions in the upcoming Project Polaris.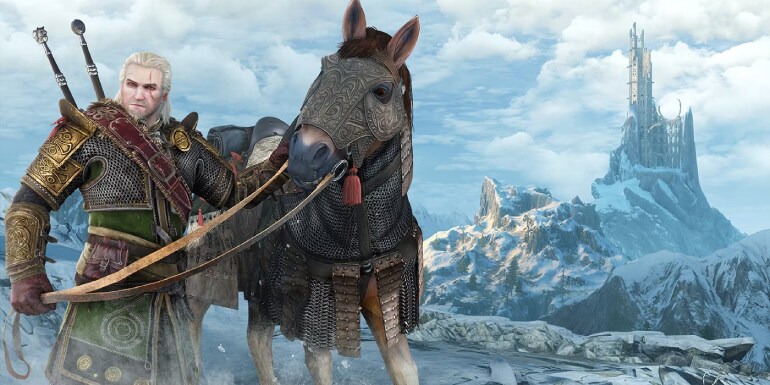 Conclusion
Wild Hunt's alternate outfits are merely skins. But they can massively impact the overall gameplay experience, especially if the players are also fans of books or Netflix series. So far, their selection for NPCs in the last The Witcher game is relatively limited. And although players can modify the appearance of Geralt himself, mods turn out legitimate salvation in terms of all other characters. As we already know, the inspiration from the series did not trigger enthusiastic reactions from the fan base. So let's keep our fingers crossed that the upcoming changes and new games will have more to offer.