April Fools' Day is the internet's favorite day for pranks, jokes, and making fake announcements about all kinds of products.
Sometimes, however, these fake announcements turn out to be real, because it would be more fun this way, or because the response was very positive. This tendency, of course, extends to gaming, which not only has plenty of comedy video games, but also a whole bunch of titles which began as just a funny mock-trailer before turning into a real boygame.
You'll find a few such games on the short list below, and you could visit out marketplace for a ton of other deals on other funny titles, with prices ranging from really cheap to the cheapest you could find anywhere.
Conan Chop Chop
| | |
| --- | --- |
| Release date: | 2022-03-01 |
| Genre: | Action |
| Developer: | Mighty Kingdom |
Things associated with Conan, the most famous character from Robert E. Howard's writings, are pulpy adventures, bulging muscles, and mythic struggles. What one does NOT associate with the Hyborian age, however, are cartoonish graphics, silly animations and a general vibe reminiscent of Castle Crashers. Which is why Conan Chop Chop made for a great April Fool's joke!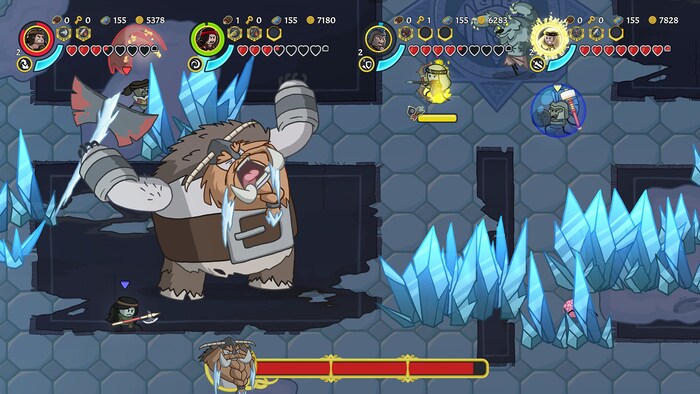 And yet after a favorable response to the joke, Funcom has actually published this game, developed by studio Mighty Kingdom. It's pretty much everything the joke said the game was going to be. As a bunch of uncouth warriors (it features a 4-player co-op) you have to traverse the lands and defeat the evil Thoth-Amon. It's no worldwide hit, but Conan Chop Chop is good for a laugh.
Key features
It's at its best in co-op, both online and locally
Playable character drawn from the stories about Hyboria
Rogue-lite, with perks to unlock during a run
Very cartoonish graphics
Yakuza: Like a Dragon
| | |
| --- | --- |
| Release date: | 2020-11-10 |
| Genre: | RPG |
| Developer: | Ryu Ga Gotoku Studio |
The Yakuza series is world-famous for three things: tense crime drama, delightful and weird side stories, broken up by bouts of over-the-top brawling. When a trailer for a turn-based new installment in the series dropped on April 1st, everybody had a good laugh, and then asked "ok, but what if?". In fact, enough people asked that some time later Yakuza: Like a Dragon, became real.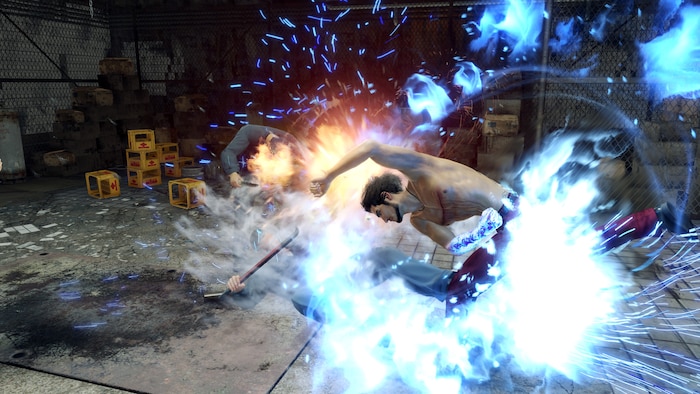 It follows Ichiban Kasuga, who leaves prison after serving 18 years for a crime he didn't commit. Now he's out, and learns that his old Yakuza life was destroyed, so he sets out to figure out what happened. Kasuga is deeply in love with classic jRPGs and has an overactive imagination, which colors how he sees his battles… and provides an in-setting excuse for a turn-based Yakuza!
Key features
A great crime story with the typical Yakuza series over-the-top action and characters
A great turn-based combat system powered by Kasuga's imagination
A new core location: Yokohama instead of the classic Kamurochō and Sotenbori
Don't worry, Kiryu makes a powerful appearance
Arma 3 Karts
| | |
| --- | --- |
| Release date: | 2014-05-29 |
| Genre: | Strategy |
| Developer: | Bohemia Interactive |
Arma 3 is a pretty serious game, all things considered. It's a detailed, realistic simulator of military operations, so it's not necessarily a game you go for when you want an "adventure". That is until the glorious trailer announcing the go-kart mode, way back in 2014. Who wouldn't want to race tiny cars in a shooter about tactics? The view count on the trailer agreed: it was a great idea!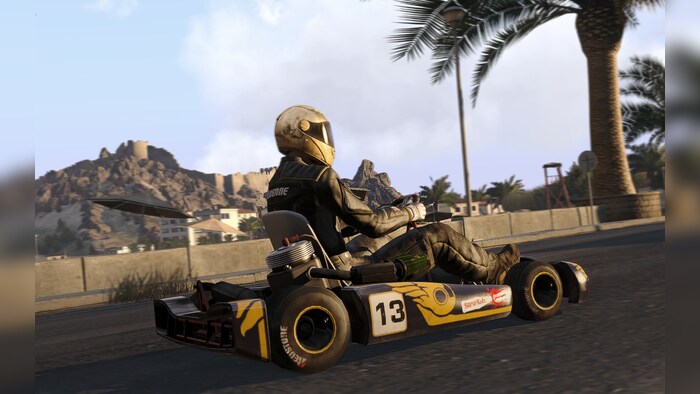 As a result, less than two months later in late May 2014 Arma 3 Karts DLC was released, bringing a fully featured go-kart mode for your racing pleasure. You get customizable vehicles, a flare-pistol for starting the race, and more. It's a lovely, silly bit of fun in a game that otherwise can be a bit nerve-wracking in its base form. Even its mods can be stressful!
Key features
Everything you need to organize go-kart races in Arma 3
A complex, realistic first-person tactical sim
Very mod-friendly
A huge map welcoming for both infantry and mechanized tactics
Far Cry Blood Dragon
| | |
| --- | --- |
| Release date: | 2013-05-01 |
| Genre: | Adventure |
| Developer: | Ubisoft Montreal |
Although Blood Dragon wasn't literally an April Fools' joke which became real, it sure looked like it was! Developer Ubisoft launched the trailer on April 1st, making everyone think it was just a prank, but then April 30th came, and with it: the release of Far Cry 3: Blood Dragon, in its full synthwave, 80s' action movie cheesy neon glory. And what's even better: it turned out it's a really fun game!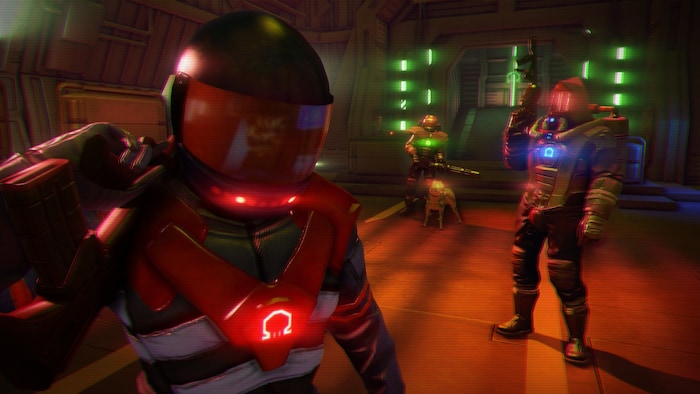 It puts you in the shoes of a cyborg cool-guy supersoldier Rex Colt, voices by Michael Biehn, one of old-school action movie legends. Your mission is to infiltrate an island pursuing a rogue agent. The island is populated with the titular blood dragons, but also zombies and cybernetic supersoldiers almost good enough to give Colt a challenge. If you love 80s and 90s action flicks, give a shot.
Key features
All the mechanics of Far Cry, but in a cheesy 90s action movie-style setting
First-person action game
Stars Michael Biehn in the leading role, be ready for a lot of snarky comments
Still looks good thanks to its style
Warcraft – all things Pandaren
| | |
| --- | --- |
| Release date: | 2009-11-4 |
| Genre: | MMORPG |
| Developer: | Blizzard Entertainment |
Pandaren haven't always been an honest, sincere element of the Warcraft setting. The humanoid panda warriors began their existence as just a silly April Fools' joke released by Blizzard way back in the day, in Warcraft 3 glory days. However, as is the running theme here, the fan reaction was encouraging, so when the Frozen Throne expansion came out, so did a pandaren brewmaster.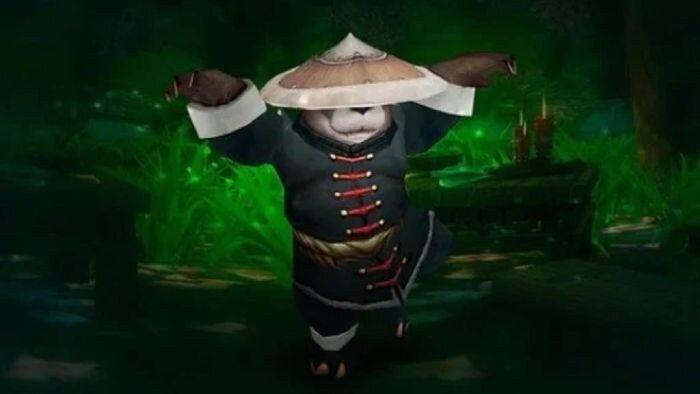 It was a neutral hero type you could recruit for your tactical endeavors. It was a fun little reference to a silly joke. And then 2011 came, bringing the Mists of Pandaria expansion to World of Warcraft, turning Pandarens and Pandaria into actual canon. That's a long way for an April Fools' prank to go.
Key features
From a joke, to a silly inclusion, to a full-blown expansion
Warcraft III is an all-time classic RTS
World of Warcraft keeps on kicking almost two decades later!
Amazingly, the idea predates Kung Fu Panda
Score big laughs and savings with the best April Fool's Day Deals and Sales! Get ready to prank and save big.