Gaming arises many intense feelings among its fans and opponents. No wonder – it is still a relatively alien activity associated primarily with young people. But what if we told you that video games provide many benefits for people of all ages?
Video games are widely known for providing fun, relaxation, and the opportunity to enjoy free time with others in online multiplayer. But somehow, no one notices the powerful health benefits of gaming. Especially video games for seniors! As it turns out, older adults also enjoy playing games which significantly improve their well-being and life quality. Want to know how? Let's explore all the benefits of playing games for seniors!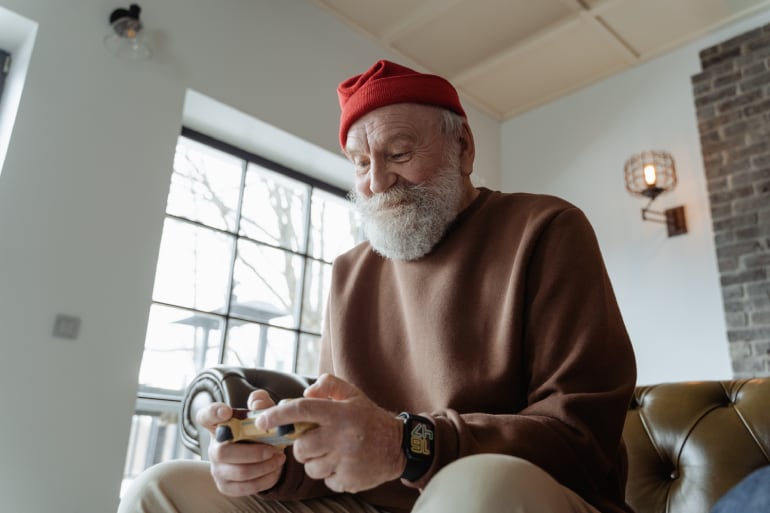 Improvement of social life
Studies reveal electronic entertainment specifically strengthens bonds with others. A sense of competition, cooperation, and even just chatting – all these features help eliminate the loneliness that seniors often struggle with. More and more gaming seniors play MMORPGs like World of Warcraft or fun multiplayer RPGs like Stardew Valley. In-game interactions require a bit of courage, which then translates into everyday life. This way, gaming noticeably increases self-confidence and a sense of belonging.
Active body
Virtual reality and all types of sports games for Wii consoles open new doors of fun possibilities for their users. And they all require movement, which often has to be precise or dynamic. Not all seniors may have the strength or the ability to go outside and enjoy some exercise. But home training is a whole different thing! Even a small portion of physical activity in your home will improve your balance, reflexes, coordination, and strength. As with the previous point, this translates into everyday life. Seniors playing such games report better physical fitness, willingness to function, and improved reflexes when encountering real-life obstacles.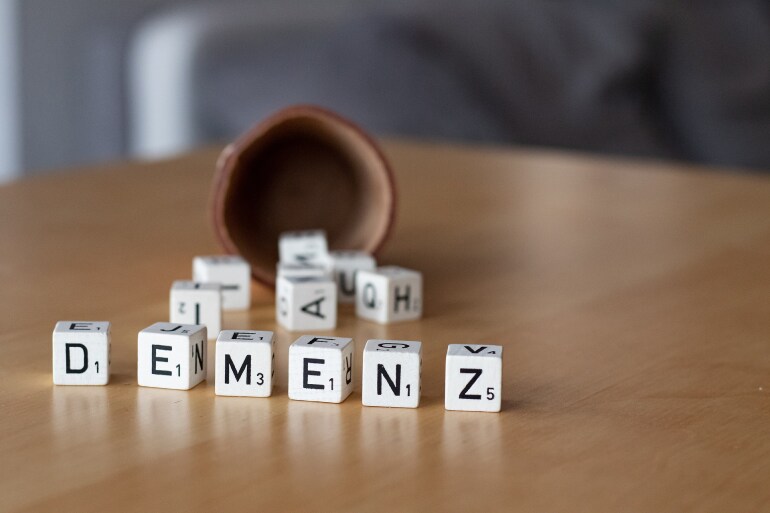 A healthier mind
Video games can be challenging, flooding us with endless tasks, things to remember, and stuff to do. Puzzle titles, in particular, require a lot of concentration and the use of all your problem-solving skills. It's no surprise that video games improve hand-eye coordination, boost brain activity, and enhance memory. So much so that they may even reduce the risk of dementia! Each title brings unfamiliar faces, tasks, puzzles, places, and circumstances. And discovering the unknown helps to initiate many new neural links responsible for connecting facts. Seniors like to immerse themselves in memories from the past or do not know if it is worth looking for new activities in older age. By introducing them to video games like Myst or Minecraft, we can instantly help them find a sense of purpose and achievement – while supporting all mental activity at the same time.
Using electronic devices
Millennials were the first generation that could truly explore the power of new technologies and the Internet. The 1980s and 1990s were a time of grand development that left everyone who could not keep up far behind.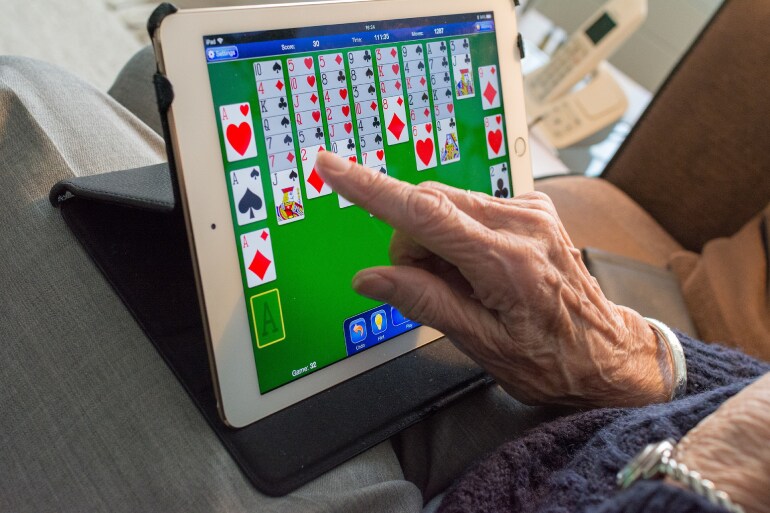 It is why some everyday electronic devices are still quite exotic for seniors. Familiarizing older people with the functions of smartphones, computers, and consoles can help tremendously heal this complex, bringing great fun. Senior gaming causes them to feel more up-to-date, and even a simple Candy Crush can make a massive difference!
Mental health
Video games are fun – and this is the most vital benefit they bring. Every activity or hobby in any person's life improves mood and gives a sense of purpose. It doesn't matter if it's gaming, dog grooming, carpentry, or completing renovations for friends – all these things just make you feel better.
The massive selection of video games provides the opportunity to engage in any, even the most impossible, activity from the comfort of your own home. So whatever makes you happy – you can have fun with it anytime.
Summary
Seniors struggle with many health, emotional, mental, and social problems. Although their main task should be to rest and enjoy life, they often develop imaginary issues to fill their time with something. Some live entirely forgotten, others are afraid of the world, and some may be too shy to start something new. These factors often lead to grave conditions like depression, which only seals the vicious circle of fears and doubts.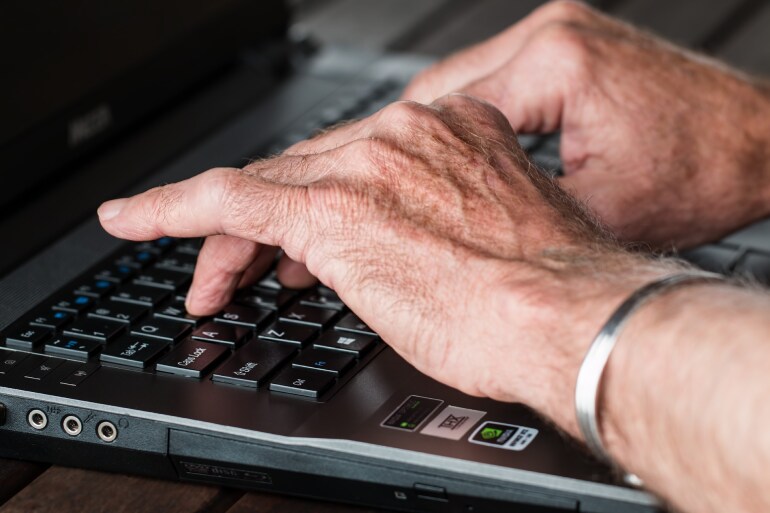 Gaming can resolve some of these problems, gently introducing older people to a new form of entertainment. Especially since there are many excellent titles where everyone will find what they enjoy the most. Gardening fans can engage in wholesome farming games. Those thirsty for companionship consider playing MMORPGs. And puzzle enthusiasts will feel the best in games like Myst or The Talos Principle. And all this does not only apply to seniors, as also young people are increasingly struggling with mental problems resulting from changes in the known world. So essentially, this guide isn't just for older adults but anyone who wants to experience the life-changing benefits of gaming.