We use computers every day to work and have fun, but we often forget that they can become infected with malicious code that can cause not only data loss or theft but may also sometimes lead to physical hardware damage. Although the best antivirus is probably a well-educated user who refrains from downloading suspicious files and clicking links from untrusted sources, we're all just humans, after all, and humans do mistakes.
When it comes to security, it's strongly recommended to not trust exclusively your own experience – save the nerves and set up an additional layer of defense in form of proper antivirus software that will protect your system from harm. But which one to choose?
Find best anti-virus deals
Among the many interesting antivirus choices, there are two brands we'd like to talk about today – Kaspersky and Avast. Let's take a look at the pros and cons of the two and find out which is better.
Avast Internet Security vs Kaspersky Internet Security – Protection and Reliability
The most important aspect of good antivirus software is certainly how well it can handle the countless cyber threats. It should be able to identify potentially dangerous code and act accordingly. It should also react not only to the most popular viruses, malware, Trojan horses, and so on but also to the most recent ones. This means it should also have its database of virus signatures updated regularly.
Interestingly enough, when it comes to virus protection, both Kaspersky and Avast internet security suites offer a similar level of protection. Solutions from both brands can be easily considered professional – unless you need a custom enterprise antivirus solution, they will both provide a sufficient layer of defense against malicious software.
According to tests performed by AV-Test lab, they both have a 100% success rate when dealing with prevalent malware, and a 99% success rate when dealing with zero-day malware, including web and e-mail threats. It's an excellent score that puts both brands well ahead of the competition – there is no clear winner here and you can't go wrong with any of the two.

Kaspersky vs Avast – System Performance
When talking about good antivirus software, it's not only about its ability to detect and eliminate digital threats. It also has to be fast and not consume a lot of computing resources – there's no use for a piece of software that slows the computer down to the point where it's impossible to use it comfortably anymore.
Thankfully, solutions from both Avast and Kaspersky are resource-friendly and you won't even notice the software while it is running in the background and does all the hard work. However, according to the tests performed by AV-Test, Kaspersky has a minimal advantage in this department. It's not a huge difference, but it's there, and it's worth being mentioned nevertheless. If you care about even a slight increase in performance, then Kaspersky may be the better choice.
Kaspersky vs Avast – Interface and User-Friendliness
This is a matter of personal preference, as you could easily get used to both interfaces with time. In fact, it won't even take you long, as both Avast and Kaspersky tried their best to make all the available options easily accessible, so you won't have much trouble with finding everything you need. Both interfaces are clear and simple, with some extra room left for additional personalization and customization. It's worth noting, however, that the free version of Avast software may come with some intrusive ads – there are no issues with the generally recommended paid version.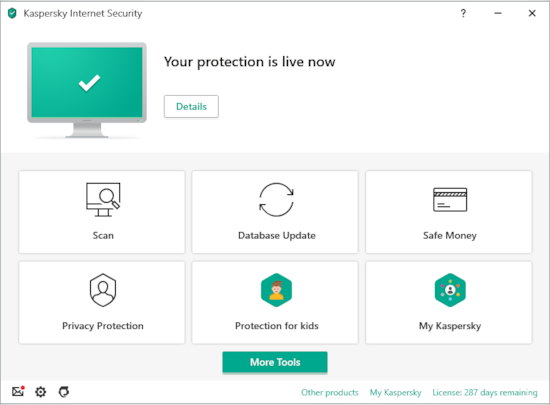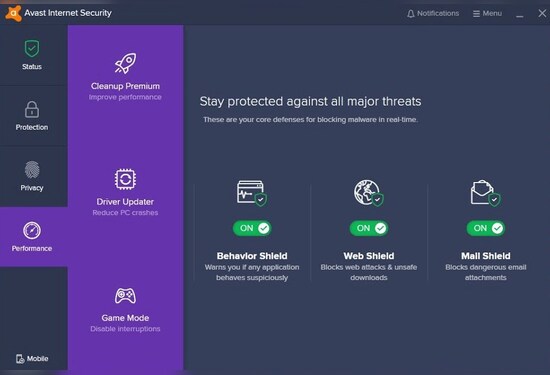 Kaspersky vs Avast – Pricing
Now, onto the critical part, that is surely a top priority for at least some of you. As the old saying goes, you can't eat the cookie and have the cookie – usually, the better the antivirus solution is, the higher is the price. However, you need to evaluate the pros and cons of free versus paid.
Don't ask yourself if you can afford the antivirus software, but instead, ask yourself if you can afford to become a victim of hackers and other wrongdoers. How much is your data worth? Is your banking data safe? Do you have your personal files, such as family photos or office documents, backed up in case of a ransomware attack? Are you willing to spend money on new hardware if the virus damages your computer? It may turn out that paying well for solid protection is still cheaper than having to deal with all the consequences in the future.
With all that being said, it's worth noting that both Avast and Kaspersky offer entry-level solutions free of charge, no subscription needed. They lack certain advanced features, but they are perfect for those who need just some basic protection.
However, if you need a more robust program with special premium features, including, but not limited to, webcam spying protection, password leakage, and data breach warnings, a password manager, and a built-in VPN, then you may want to consider getting a paid license. Although Avast seems to be generally cheaper on average, it's actually Kaspersky that offers slightly more bang for the buck. It's not a huge difference though, and probably your final choice won't be affected by this that much. Also, both Avast and Kaspersky have an option to purchase a multi-device license, which is a convenient way to save some money if you need to protect more than just one machine.
Conclusions
Both Avast and Kaspersky are solid choices for those who are looking for reliable and trustworthy antivirus software. The differences are minimal and they are mainly limited to the existence of some very specific features or the lack thereof – and this could be the deciding factor when choosing between the two.
Both solutions can effectively fight virtual threats, providing you with a robust layer of defense against both new and prevalent malware, ransomware, Trojan horses, viruses, rootkits, and more. Both can silently work in the background without interrupting your workflow, and both come with a fair pricing scheme with an option to save some extra money when you decide to purchase subscriptions for multiple devices.