There are games that everyone has heard of at least once in their life. The games that lay the foundations for the epic RPG genre. These are Baldur's Gate and Neverwinter Nights – classic titles that have won the hearts of gamers around the world.
Although so similar, they are still unique. Each of these series presents completely different stories and gameplay. You are not sure if you prefer Neverwinter Night or Baldur's Gate? Or maybe you're wondering which of these games play first?
Gameplay
As befits a decent role-playing game, both titles present the possibility of experiencing an extraordinary adventure in the fantasy world. Prepare for travel, chats, trading, epic fights, and exploring new locations.
Baldur's Gate tells the story of a hero who sets off on a journey and gathers a team along the way. Like in Arcanum, it is a tale of friendship, courage, and fighting the evil that you will remember for an entire life.
Neverwinter Nights takes place in the world of Forgotten Realms, based on the third edition of the Dungeons and Dragons pen and paper role-playing game. This title faithfully reflects the style of this famous system, guaranteeing a satisfying gameplay experience for every fan of classic role-playing games.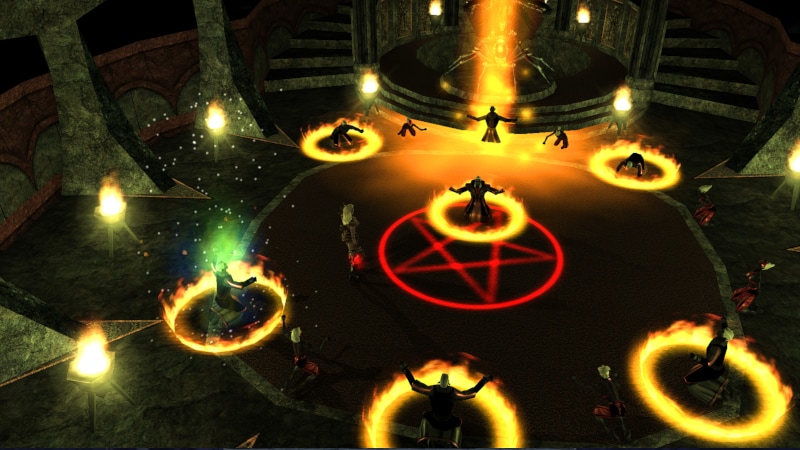 Graphics
Well, Neverwinter Nights loses in this comparison. As fans on Reddit state, Baldur's Gate has aged a lot better. Although gameplay in BG is a classic isometric role-playing game, players love it. It delights with its proven performance and revives memories.
Neverwinter Nights is a graphical example of early 3D gameplay. It does not impress with its visuals, but the gameplay climate is similar to games like Icewind Dale, also set in the world of D&D.
The main differences
Let's start with the most significant difference – multiplayer. Yes, Baldur's Gate is a game you can play in co-op with up to six players. However, it is a complete and fascinating story, perfect for solo adventures. BG is a title created for single-player gameplay, which will take you to the epic world of heroic acts and allow you to become a part of it.
Meanwhile, Neverwinter Nights also offers the possibility of single-player gameplay but is a bit less satisfying than in Baldur's Gate because it is created for multiplayer. This title has already gathered a massive community of mod creators that introduce unlimited possibilities to the game. And their application makes the gameplay more personal and rewarding.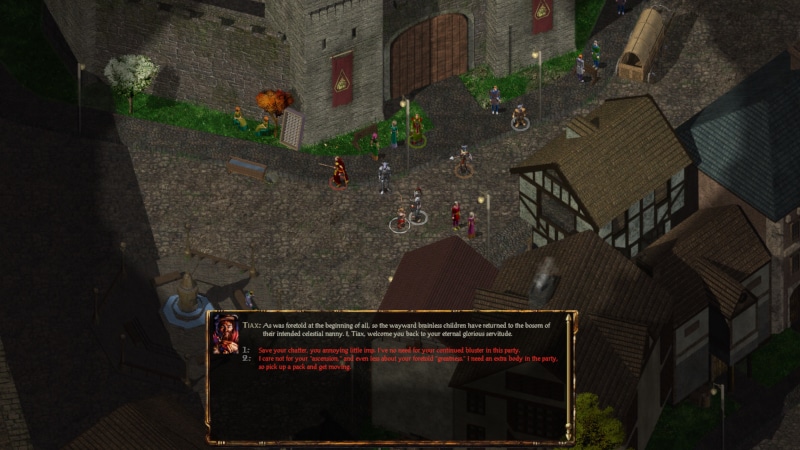 You will also discover differences in the characters of the NPCs. Baldur's Gate will introduce you to a world of original and fun personalities. Each of them will be different and will tell their own story. Neverwinter Nights, unfortunately, is a bit lacking in this matter. However, NVN offers more dialogue options, and the decisions you make can change the further development of your story.
And what about combat? Here you have to consider whether you are a fan of action and dynamic fights or planned battles. Baldur's Gate relies on tactics. Each encounter with enemies can bring different outcomes, and it is up to you how the conflict will end. In Neverwinter, you have to rely solely on your muscle strength. In this game, the most vital task is to slash the path through the hordes of enemies.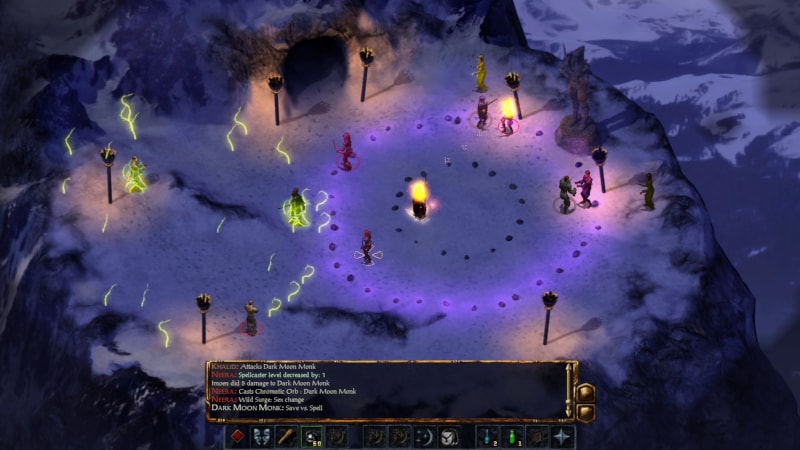 Summary
When comparing Neverwinter Nights vs Baldur's Gate, you have to remember each of these titles is a whole series of newer and better games. Just as NVN 2 allows you to play with new character classes, the upcoming Baldur's Gate 3 will present new races.
Both series come out polished and equipped with improved mechanics. However, the core remains the same. So if you're seeking an epic single-player adventure in a world of rich personalities and heroic events – choose Baldur's Gate. And if you prefer action-packed multiplayer gameplay, set in the world of Dungeons & Dragons – Neverwinter Nights is the answer to your needs!