The Battlefield series has been with us for a long time and has spanned several versions for Microsoft Windows, and several generations of consoles.
Since the very beginning, BF games were committed to presenting a tactical, engaging, multi-layered approach to depicting warfare. Without prolonging the inevitable, here goes the list of each individual Battlefield release in order of release, since the series' inception back in 2002.
The Best Battlefield Games
Battlefield 1942
PC
| | |
| --- | --- |
| Release year: | 2002 |
| Genre: | First-person shooter |
| Developer | Digital Illusions CE |
The first in the series, Battlefield 1942 didn't have much by way of a singleplayer campaign, focusing instead mostly on clashes of units, be them against other players in multiplayer, or against AI.
There is a strong emphasis put on using vehicles, including fighter and bomber planes, but the crux of the game are clashes between ground troops, coming in several class variants.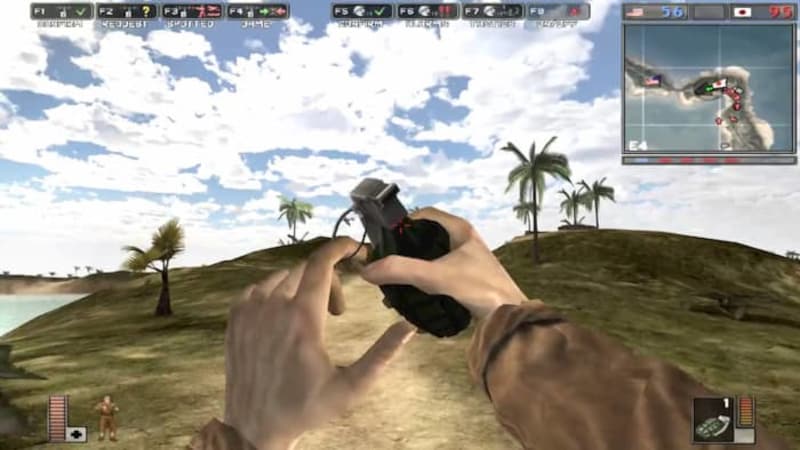 The classes were Scout, Assault, Anti-Tank (signifying the importance of vehicles to the game), Medic, and finally the Engineer. The maps were divided between the major areas of conflict of World War II, including the North African and the Pacific fronts, with more maps and game modes appearing in two expansions: The Road to Rome and Secret Weapons of WWII.
Key features
Two solid expansions
No story campaign – focus on player versus player and player versus AI
The first in the legendary series
Vehicles are very important
Battlefield Vietnam
PC
| | |
| --- | --- |
| Release year: | 2004 |
| Genre: | First-person shooter |
| Developer | DICE Canada |
Battlefield Vietnam was the first battlefield developed by DICE (DICE Canada, specifically), and it shifted the focus from the theatres of WWII towards a more modern conflict: the Vietnam War.
Mechanically, the game worked pretty much the same way BF1942 did two years prior, although it introduced asymmetry to the competing factions' toolkits, inviting different tactics for each.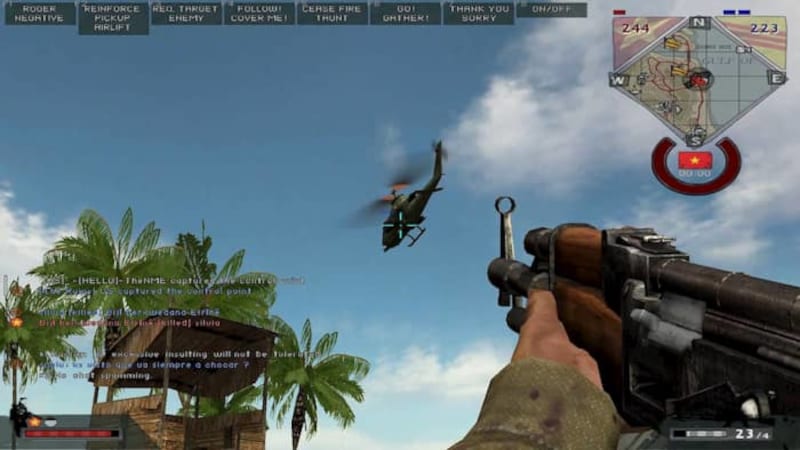 BF Vietnam accentuated the two sides of the conflict: infantry and vehicles, by assigning superiority in each to Vietnamese and American forces, respectively. The developers aspired to recreate the tactical reality of the war, within bounds of reason, of course. For the sake of a degree of realism, the radio in vehicles could play music from the 1960s, although the players were free to use their own playlist.
Key features
Captures the tactical strengths and difficulties of both sides of the Vietnam War
Authentic music from the era in-vehicle radio
Carefully balanced asymmetrical gameplay
Improved tactical map
Battlefield 2
PC
| | |
| --- | --- |
| Release year: | 2005 |
| Genre: | First-person shooter |
| Developer | Digital Illusions CE |
Still before the singleplayer campaign times, Battlefield still gave solo players a lot to do through battles against 16 AI actors, with several difficulty settings.
Of course, that was a fraction of what online battles could be, with up to 64 players on the map at any given time. There was even a progression system, with players going through promotions unlocking new options for weapon loadouts.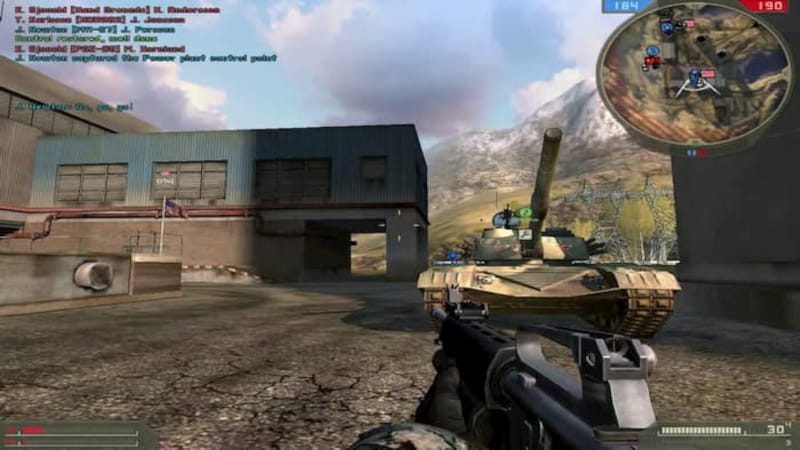 A great feature of Battlefield's multiplayer was the chance for of the players to take the role of a Commander, who has access to a unique menu, with a map, a list of possible orders to be issued to the regular troops, or even to deploy powerful abilities, like artillery strikes or heavy support. With one Commander on each side of the battle, the game became a tense, tactically oriented experience.
Key features
Playing as the Commander is a whole new game mode on top of the usual shooting
Takes place during the early 21st century, rather than WWII or the Vietnam War
Several factions, including the European Union and a fictional Middle Eastern Coalition
Up to 64 players in multiplayer battles
Battlefield 2142
PC
| | |
| --- | --- |
| Release year: | 2006 |
| Genre: | First-person shooter |
| Developer | EA DICE |
The fourth game in the series took a chance and moved the action to the future of year 2142, where apparently there's going to be a new Ice Age.
Two sides of the conflict are the European Union and the Pan Asian Coalition, and they are fighting for the last remnants of unfrozen territory. The futuristic setting involves, of course, new tools, including mechs or hovercraft tanks.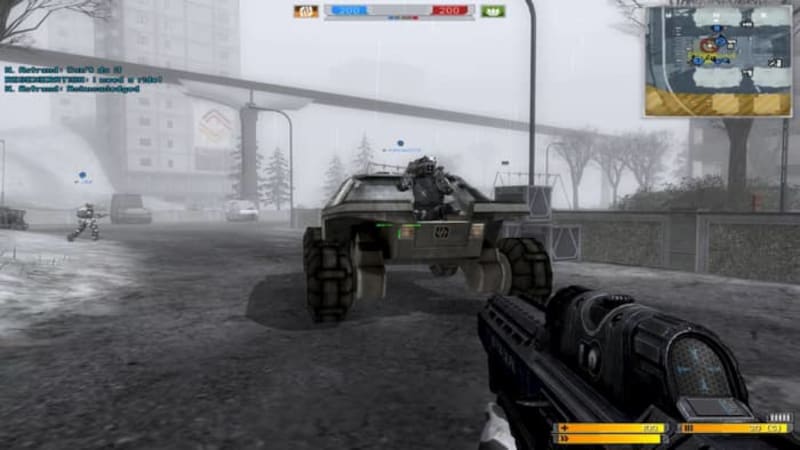 One of the key game modes, Titan, revolves around both teams trying to destroy each other's Titan-class warship, which is easier said than done due to the craft's powerful defences. A very exciting method of taking down the ship is launching an assault team to blow it up from the inside. It was quite different in style from the previous Battlefields, but was an engaging, interesting mode.
Key features
Battlefield…with mechs!
An exciting Titan multiplayer game mode
The Commander option made a return
The Northerns Strike pack, which added new maps, unlocks, even a new game mode
Battlefield: Bad Company
PlayStation 3
Xbox 360
| | |
| --- | --- |
| Release year: | 2008 |
| Genre: | First-person shooter, action, tactical shooter |
| Developer | EA DICE |
A console-only release, Battlefield: Bad Company is the first to feature a full, story-based singleplayer campaign.
It follows one Private Preston Marlowe, involved in the war between the USA and Russia, and there's a thing about gold to be silently taken from some mercenaries. On the multiplayer front, the game shifted towards squad-based gameplay, while retaining the large scale.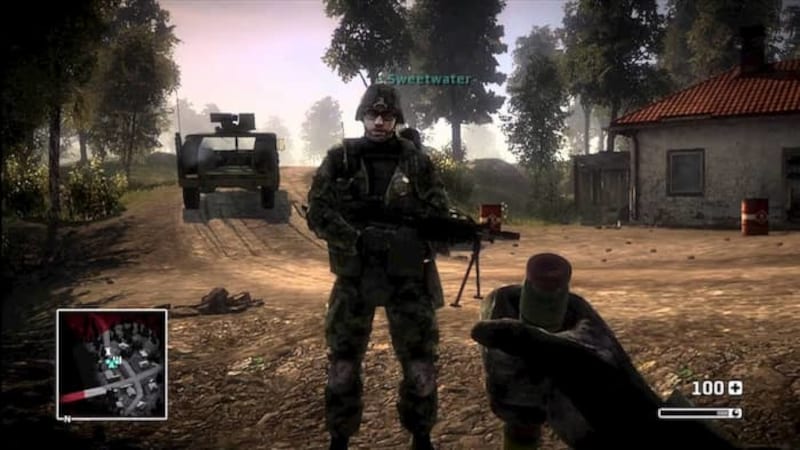 One of the new additions to the game was the destructible environment thanks to a new engine. Thanks to this a potential for new tactics opened up, not least because of your new ability to create new lines of sight with a well-aimed grenade. Unfortunately, no Commander this time around, and the game only supported up to 24 players, due to console limitations, but the Gold Rush mode was a lot of fun.
Key features
The first instance of a singleplayer story campaign in a Battlefield game
Several types of rewards for good performance during a match
Was more than good enough to get a multiplatform sequel
Brought destructible environments into the series
Battlefield Heroes
PC
| | |
| --- | --- |
| Release year: | 2009 |
| Genre: | Third-person shooter |
| Developer | EA DICE, Easy Studios |
Battlefield Heroes was a somewhat… experimental game.
It was free to play, for one, with optional smaller payments and ads replacing the up-front cost. It was also a third-person shooter, rather than FPP, like every Battlefield before it. And finally, BF Heroes ditched its realistic style in favour of a cartoonish, a bit caricatural aesthetic, which made it look a bit Team Fortress 2.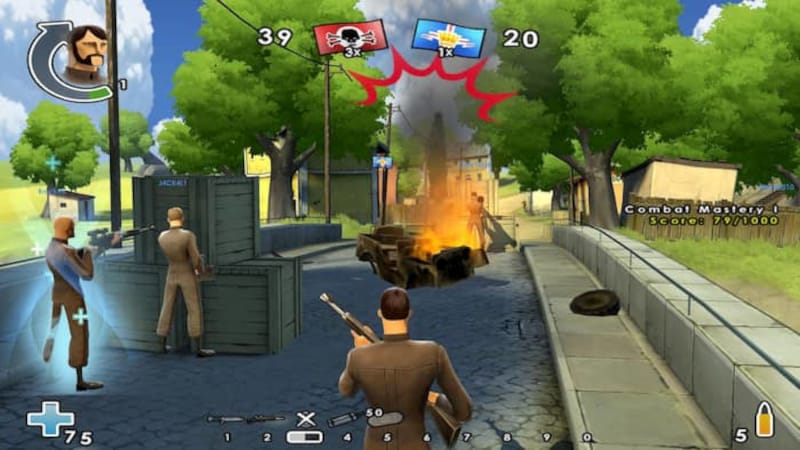 The game was very fun to play, and its Conquest mode, though it worked somewhat differently from these of other Battlefields. Each team had an assigned number of lives, which would decrease as the killing and capturing flags progressed. The game had an intelligent spawn system, which made sure you're never too far from the action, the downside was it could put you in an unfavourable spot.
Key features
A free-to-play version of Battlefield
A tweaked version of the Conquest mode
Plenty of character customisation options, including paid ones
Cartoonish aesthetic
Battlefield 1943
PC
Xbox 360
PlayStation 3
| | |
| --- | --- |
| Release year: | 2009 |
| Genre: | First-person shooter |
| Developer | EA DICE |
Another, after Bad Company, console-only release of the series, BF1943 came back to World War II after a few installments depicting war elsewhere and elsewhen, and it moves the action to the Pacific Theatre of the war.
Like in Bad Company, only 24 players could fight on a single map, but an interesting thing was that once the players got to 43 million total kills, a new map was released.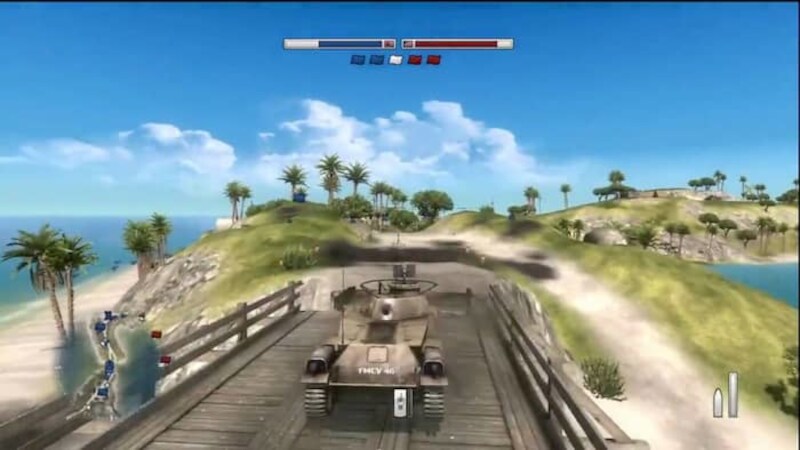 Battlefield 1943 had no singleplayer story campaign, but it had big ambitions expressed through the Air Superiority game type the community also had to unlock by collectively fragging each other by the millions in multiplayer. The number of classes was reduced to three, but vehicles got a firm classification into four types: fighter, tank, car, and landing craft, suitable for the Pacific Theatre.
Key features
Classes distilled into Infantryman, Rifleman, and Scout
New content was unlocked after the sufficient total number of kills in multiplayer was reached
Focused on the Pacific Theatre, with US Marine Corps and Imperial Japanese navy as factions
A new mode: Air Superiority
Battlefield: Bad Company 2
PC
Xbox 360
PlayStation 3
| | |
| --- | --- |
| Release year: | 2010 |
| Genre: | First-person shooter |
| Developer | EA DICE, Coldwood Interactive |
The first visit of Bad Company on PC, and a good one, at that. Like its predecessor, it has a single player story campaign in addition to the typical Battlefield multiplayer experience.
The story is about a war between the USA and Russia, and the South American rebel group both parties are interested in, although for different reasons, and Bad Company 1 protagonist Preston Marlowe returns!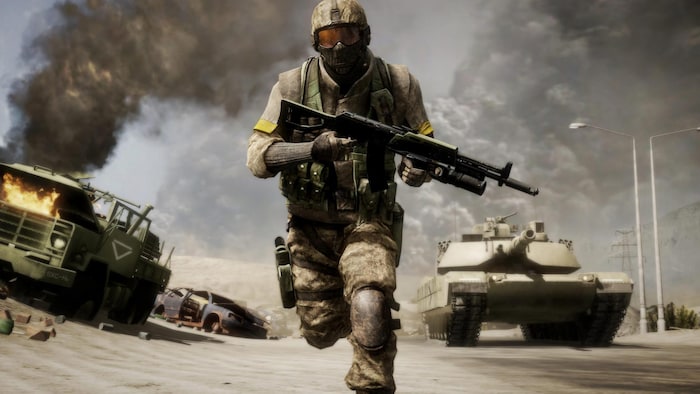 Bad Company 2 multiplayer featured four classes, an increase from BF1943. Now the players can choose between Assault, Engineer, Medic, Recon. As players aid their team in a substantial way, they get experience points that translate into ranks giving access to new items.
Key features
Picks the story more or less where the first Bad Company left it
Four distinct classes in multiplayer, up from BF1943's three
Received a Vietnam-based expansion
Brings regenerating vague health to the series, replacing hit points
Battlefield Online
PC
| | |
| --- | --- |
| Release year: | 2010 |
| Genre: | First-person shooter |
| Developer | Neowiz Games, EA DICE |
There isn't a whole lot to write about Battlefield Online. It picked up Battlefield 2 and reworked it into a free online game, with another engine.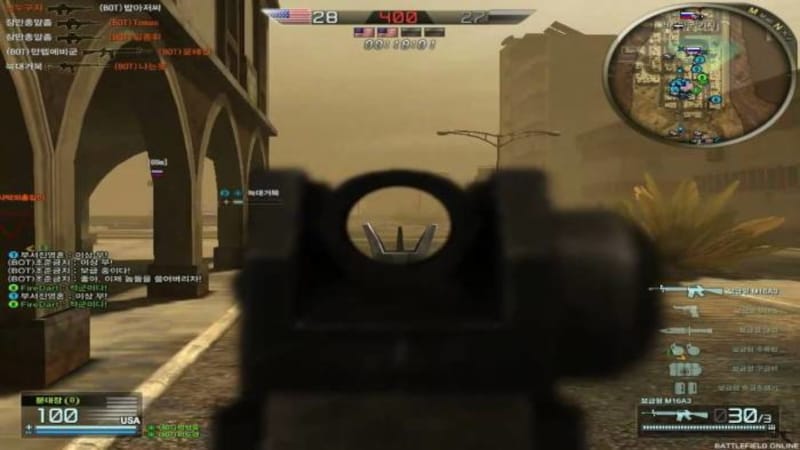 It had four classes only: Medic, Engineer, Anti-Tank, and Sniper, which probably says something about the way the developers wanted the players to approach battles. The game went defunct in 2013, but before it died, it would allow 100 players per battle.
Battlefield Play4Free
| | |
| --- | --- |
| Release year: | 2011 |
| Genre: | First-person shooter |
| Developer | EA DICE, Easy Studios |
Battlefield Play4Free was similar to Battlefield heroes and Battlefield online, in that it was an online game that's not too demanding on your hardware, and available for free.
It didn't have BF Heroes' cartoonish aesthetic, but it did have a premium store with a similar type of content as Heroes' did. Before the game went offline (as in: dead) in 2015, it was a pretty decent BF experience.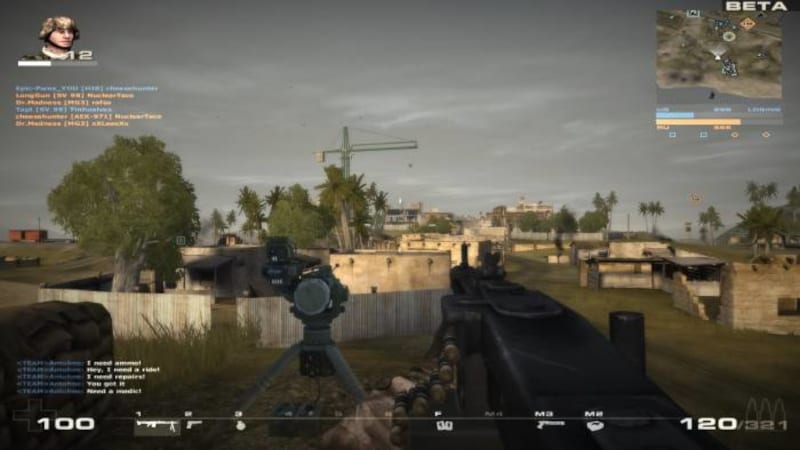 It featured four classes, with the choices being Assault, Medic, Engineer, and Recon, each, obviously, with a dedicated weapon and ability options. During the game's lifetime, there were numerous updates released, including new multiplayer modes, weapon customization and variant class ability options.
Key features
Class system with variant abilities
Lasted four years before going dark
Supported up to 32 players per battle
The opposing sides were United States Marine Corps and Russian Ground Forces
Battlefield 3
PC
Xbox 360
PlayStation 3
| | |
| --- | --- |
| Release year: | 2011 |
| Genre: | First-person shooter |
| Developer | EA DICE |
Battlefield 3 brought a singleplayer story campaign back into the series, and it told the story of several characters taking part in a "War of 2014", and the story plays out mostly in the Middle East, but makes detours to see other parts of the world too.
Interestingly, in addition to three US Army characters, there's also a Russian operative, all going against the game's lead antagonist their own way.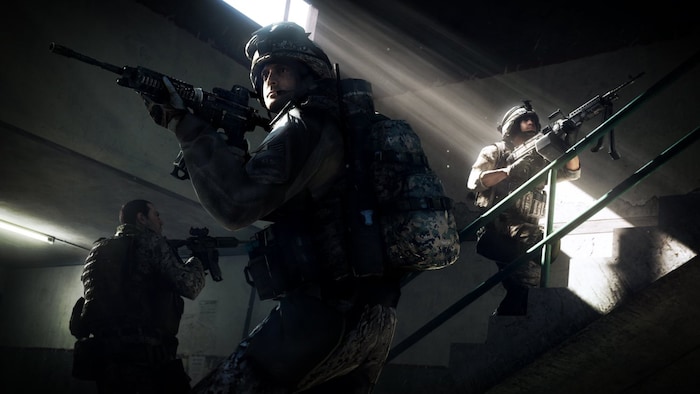 It brought back 64-player battles, with the division between vehicle and infantry combat maintained, and the classes came, again, in a set of four: Assault, Recon, Support, and Engineer. Interestingly, the suppressive fire was made more powerful, as it affects the vision and health regeneration for those who are affected by it. Team Deathmatch also came back, after years of being gone.
Key features
Storyline told from the perspective of four characters
Team Deathmatch had come back after years of being gone
Suppressive fire could do several interesting things
Created a social platform for BF3 players: the Battlelog
Battlefield 4
PC
Xbox One
PlayStation 4
Xbox 360
PlayStation 3
| | |
| --- | --- |
| Release year: | 2013 |
| Genre: | First-person shooter |
| Developer | EA DICE |
Battlefield 4 is a solid 1-2 punch of a large-scale singleplayer campaign and a multiplayer with the Commander mode making a big return for the first time since the old times of Battlefield 2142.
The story takes place during a war of 2020 in the same timeline as BF3. There are even appearances from some familiar characters, if you're the veteran of Battlefield 3's singleplayer.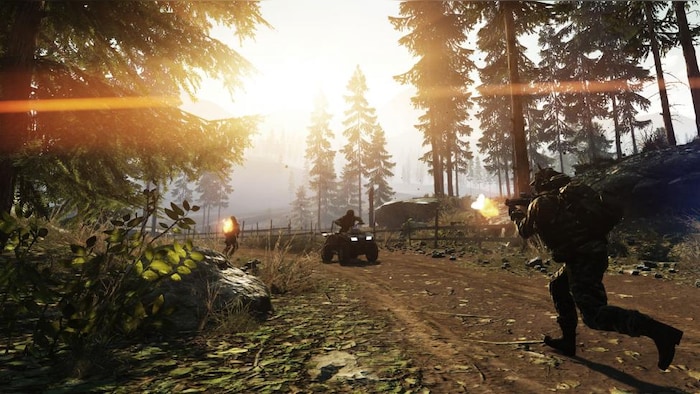 Multiplayer once again can handle up to 64 players on a single map, and the army choices increased to three: China, Russia, and the United States. The Commander has the same competencies as before, with the bonus of getting to watch the action from the eyes of one of the regular troops. Destructible environments got an update called Levolution, making it possible to completely change a map.
Key features
Continues the storyline of BF3.
A lot of downloadable content expanding on the base game
Commander mode came back!
With Levolution the conditions of any given map can dramatically shift
Battlefield Hardline
PC
Xbox One
PlayStation 4
Xbox 360
PlayStation 3
| | |
| --- | --- |
| Release year: | 2015 |
| Genre: | First-person shooter |
| Developer | Visceral Games |
In Hardline, the series dropped the topic of war and instead turned its eye towards crime-fighting.
The singleplayer story campaign revolves around a drug war, with a freshly minted detective Nick Mendoza as the protagonist, accompanied by a more experienced officer Khai Minh Dao. Together they're going to track down the source of new drug surge in their jurisdiction.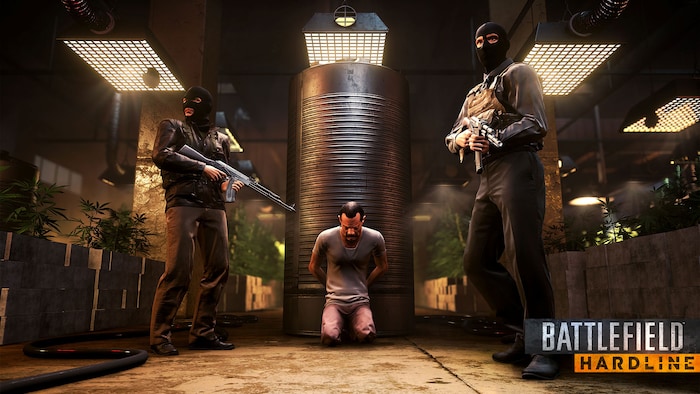 The multiplayer part introduced several new game modes that could work well with Hardline's crime-fighting theme. There's Heist, which is self-explanatory, for example. There's also Blood Money, which has both sides fighting over a cash cache, Hotwire using vehicles as "flags" to capture, hostage-oriented Rescue, and rapid-fire 5v5 Crosshair. Oh, and Levolution made a return from BF4.
Key features
Battlefield themed more around "war on crime" than a typical military conflict
Several new game modes for multiplayer
You can handcuff criminals and use the badge as leverage in critical situations
Mildly non-linear singleplayer campaign
Battlefield 1
PC
Xbox One
PlayStation 4
| | |
| --- | --- |
| Release year: | 2016 |
| Genre: | First-person shooter |
| Developer | EA DICE |
Battlefield 1, oddly enough: not the first Battlefield game, brought the series back to World War I once again, with the benefit of all the experience gained over the previous BF entries.
It features both a singleplayer and a multiplayer segment, keeping in line with the standard established in a few previous entries, and it depicts a few perspectives of the war under the guise of "War Stories".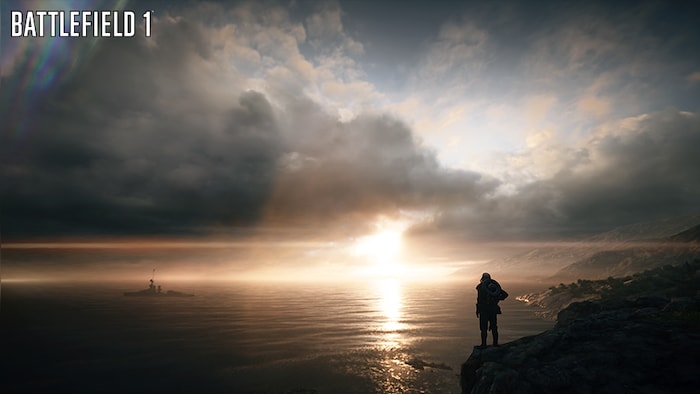 In the multiplayer part of the BF1 experience, the main course is the Operations mode, which plays out across several maps, moving the front one way or the other depending on which side wins the preceding battle. There's also a War Pigeons mode, itself a twist on a Capture the Flag mode, or Conquest, which adds vehicles like a huge Zeppelin to assist a team suffering from heavy losses.
Key features
The first time the battlefield series has tackled World War I
There are massive Behemoth-class vehicles that can aid a losing side in battle
Tonnes of period-authentic weapons and equipment
Several War Stories showing different perspectives on the conflict
Battlefield V
PC
Xbox One
PlayStation 4
| | |
| --- | --- |
| Release year: | 2018 |
| Genre: | First-person shooter, battle royale |
| Developer | EA DICE |
Where BF1 took the story and the action to WWI, Battlefield 5 moves the timeline back towards the conflict familiar to long-standing BF fans: World War II.
EA DICE appear committed to providing their players with a singleplayer experience, and once again they fall on the War Stories which worked very well for BF1. There are four episodes and an introduction, for a total of five stories.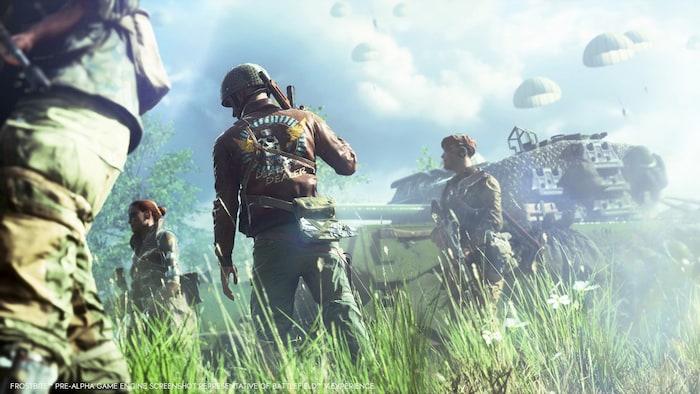 BF5 introduced the battle royale mode to the series, under the name Firestorm, and expanded the Operations mode into Grand Operations. There's also a four-player cooperative Combined Arms mode, in case you don't feel like intense PvP that defined the other multiplayer modes. A really nice feature is that the missions played in Combined Arms are never exactly the same.
Key features
Improved and expanded Operations from Battlefield 1
Brings Battlefield back into World War II
A new batch of the "War Stories" style of a singleplayer campaign
Features Battlefield's own take on a battle royale playstyle in the Firestorm
Battlefield – Ultimate War Game?
Battlefield has always focused on the "combined arms" playstyle, which involved the cooperation between infantry, ground vehicles, and air superiority. The games also tend toward emphasizing teamwork through distinct classes clearly geared towards a specific role, like a medic or a scout. Many BF games are centered around big battles with 64 players on the map, cooperating across large locations, which in the later installments became more dynamic thanks to the Levolution system.
Battlefield's main competition is the Call of Duty games, which, in general, are oriented more towards individual performance and twitch-shooting. The playstyles are different enough to make each series quite safe in its particular niche, but there is certainly some overlap, especially since Battlefield picked up the habit of putting story campaigns into their games, something that has been an essential element of CoD for years.
That concludes our list, and it's a long one. There have been enough Battlefield games released for any fan of tactically-minded first-person shooters to find the right one for themselves And if somehow this is not the case, there are plenty of games just like Battlefield that might suit your needs better.