Times flies, which is especially true for our achievements in technology – progress happens so fast, that it's easy to forget about the roots. It's also true for the video game industry. New games look so incredible, that younger players usually don't even think about revisiting the past. It's a real shame because some of the classics were extremely fun and addictive.
Hopefully, with today's article, we can ignite the spark of curiosity – or nostalgia, in the case of the older generation of readers.
Homeworld
| | |
| --- | --- |
| Genre: | Adventure |
| Developer: | Gearbox Software |
Let's start with a classic RTS, where players were able to command a space fleet. A true masterpiece that allowed players to test their leadership and management skills in space.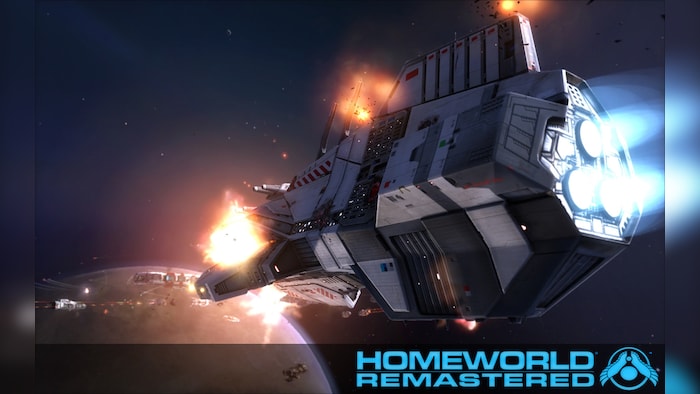 Homeworld is a real-time strategy game that was highly praised at the time of its release, mainly for its visuals, multiplayer system, and unique gameplay. Players were able to move their spaceships in three-dimensional space, which wasn't too common in video games back then. Managing a space fleet is more challenging than it sounds, so if you think you have what it takes to help your people reclaim the ancient world of Hiigara, then dive into Homeworld and show them how it's done.
It's worth noting that if old graphics is what refrains you from trying the game out, you can give the game's remastered edition from 2015 a go – it looks more modern and it's certainly more accessible, but still feels like that good classic gem from 1999.
Key features
A futuristic real-time strategy that takes place in space
Challenging gameplay focused on commanding spaceships in the three-dimensional environment
Great music and sound effects that help to build the game's atmosphere and mood
Addictive multiplayer mode
System Shock 2
| | |
| --- | --- |
| Genre: | RPG |
| Developer: | Irrational Games |
System Shock 2 – a genre-defining game that later influenced countless titles over the years. Sci-fi survival horror mixed with RPG and FPS is surely a recipe for a great and entertaining product.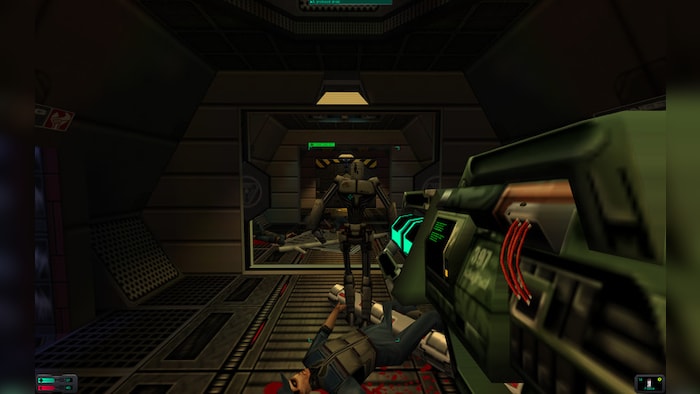 System Shock 2 was and still is a shockingly good game, so it shouldn't be surprising that it made its way onto the list. Of course, the graphics got a little bit old, but the gameplay still lives up to its name. As expected from good survival horror, System Shock 2 creates a unique atmosphere, where you will feel helpless and isolated – it does so by placing you on an abandoned spaceship that got devastated by an outbreak of a certain virus, so you can probably already get the picture.
Thankfully, you won't be defenseless, as the game gives you some powerful guns and psionic powers to hunt the fierce mutants down. There is also a character progression system in place – upgrading your skills will be an immense help.
Key features
Survival horror with an amazing, tense atmosphere, and scary, claustrophobic locations
Well-thought game design, balanced difficulty level, and character progression
Satisfying combat that encourages the use of both weapons and psionic powers
A memorable electronic soundtrack that will accompany you during dangerous encounters
Age of Empires II: The Age of Kings
| | |
| --- | --- |
| Genre: | Strategy |
| Developer: | Ensemble Studios |
Speaking of genre-defining games, one can't forget about the famous Age of Empires series. Playing the role of a nation's ruler never gets old, and this classic strategy game is perfect proof.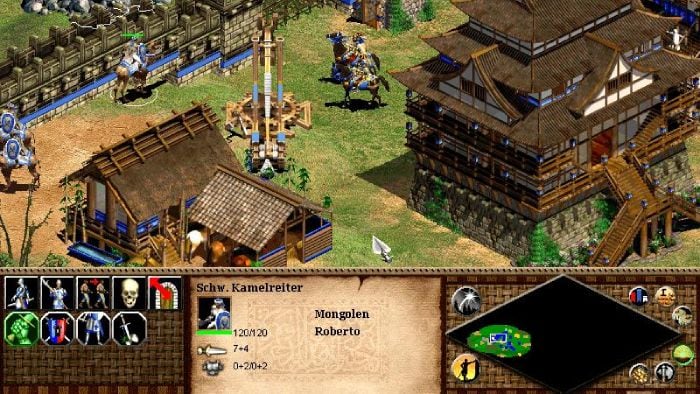 Age of Empires II is certainly a one-of-a-kind game, and it was even more so at the time of its original release. There aren't many RTS games where you can lead a nation through a number of eras, starting from Dark Age, through Feudal and Castle ages, and ending on Renaissance-inspired Imperial Age, spanning a total of over 1000 years of civilization development. This era-driven gameplay was the thing, for which the AoE franchise was always known best. To win the game you don't only have to gather resources, build your base, and train troops. You also have to choose the best moment to advance to the next Age – it's a costly operation that requires a lot of resources that could be spent on training more warriors or constructing defenses, but it also comes with a variety of tech upgrades, which can be a deciding factor when it comes to settling the winner of the current game session.
Key features
A classic real-time strategy inspired by medieval setting
13 unique playable civilizations, each with its own buildings, units, and technologies
Addictive gameplay, where no two games are played exactly the same
Resource management, base building, and strategic battles with units that have their strengths and weaknesses
Unreal Tournament
| | |
| --- | --- |
| Genre: | Action & Shooter |
| Developer: | Epic Games, Inc. |
Considered one of the best games ever made, Unreal Tournament is a title that simply can't be ignored when making a list of the best 1999 video games.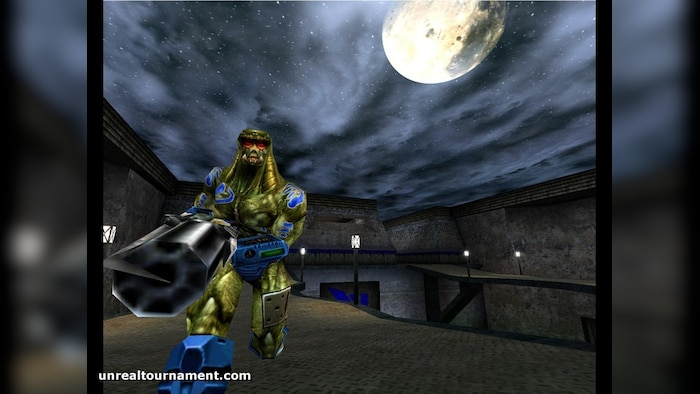 Unreal Tournament is a fast-paced first-person shooter that emphasizes arcade gameplay. Quick and smooth movement, impact jumping, satisfying gunplay, and a little bit of gore thrown into the mix – and the list of things for which the game was and still is praised, goes on. Although the game's main strength came in form of addictive multiplayer, an optional single-player mode is also available, which is important, if you'd like to try the game today – official multiplayer servers are long dead. However, it shouldn't be too hard to find private ones if you really want to play with others. Unreal Tournament is a cult game, after all, and there are still those who love to occasionally play a session or two with their friends online. Thanks to them, online community-run servers are still a thing.
Key features
A critically acclaimed, dynamic first-person shooter
Fast-paced action with explosions, impact jumping, and a little bit of blood and gore
Numerous conventional and futuristic weapons to choose from, including bio-rifles and pulse blasters
Addictive multiplayer that can get very competitive
Planescape: Torment
| | |
| --- | --- |
| Genre: | Adventure |
| Developer: | Beamdog |
Planescape: Torment is also one of the 1999 games you wouldn't want to miss. Commonly cited as the greatest video game of all time, it will surely steal some of your attention if you give it a chance.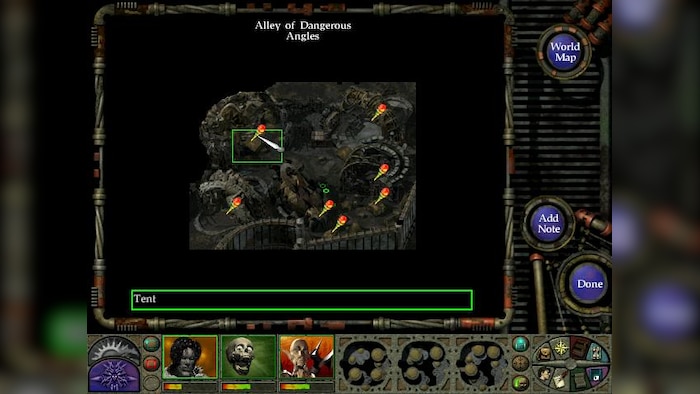 The game represents the role-playing genre and it does it exceptionally well, but it's to be expected from a game that is based on the D&D ruleset. Set in the Planescape multiverse, the game will take you on a fantastic journey filled with unreal creatures and unimaginable treasures, but the adventure won't be an easy one. To make life slightly easier for you, the developers included a character progression system where you can improve your character and make it stronger as you play. Gather new gear and improve your abilities to be able to face even the most dangerous opponents and remove all obstacles that are trying to stop you from learning more about the world and your own past.
Key features
A great role-playing adventure in a story-driven environment
Based on rules of Advanced Dungeons & Dragons 2nd Edition
Rich character progression and customization that allows players to make a character they could call their own
Amazing atmosphere – dark and mysterious
Sid Meier's Alpha Centauri
| | |
| --- | --- |
| Genre: | Adventure |
| Developer: | Firaxis Games |
Finally, there's also Sid Meier's Alpha Centauri – a game that will give you the unique opportunity to build a new human colony in the Alpha Centaury star system.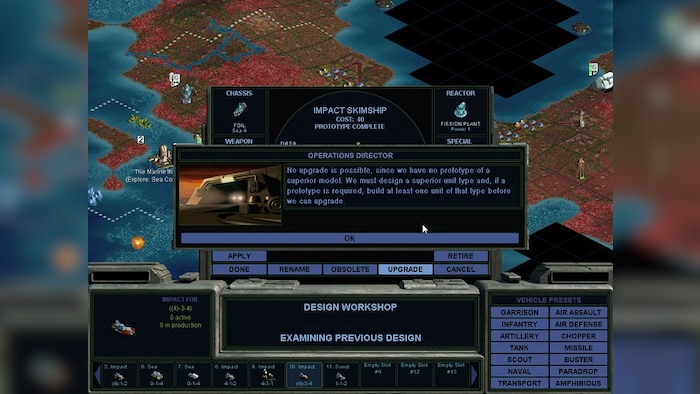 Considered a game of the year by multiple sources, Alpha Centauri from 1999 is a spiritual sequel to the 4X Civilization series. At the time of its release, it was praised for a variety of reasons, but mostly for improvements related to the game's engine. Alpha Centauri introduced simultaneous multiplay, climate, customizable units, and diplomatic features, among other options, making gameplay fresher and much more enjoyable than ever before. The game's story was also cited as one of the game's strengths, just like its voice acting and complex technology tree that gives players a considerable amount of freedom in terms of how they want to approach each challenge.
Key features
An iconic 4X strategy game, and a part of the classic Civilization franchise
The futuristic setting, where players are tasked with building a new human colony on a distant planet
An intriguing story that is not just a simple filler, but much more
Customizable units, tech tree, terraforming, secret projects, and more – manage your colony and ensure its survival
The Best Video Games of 1999
There were many amazing PC games released in 1999, but some were better than others. It was surely a year that gave everyone what they liked – we had strategy games, shooters, role-playing games, sports games. It was the year of Grand Theft Auto II, SimCity 3000, and Heroes of Might and Magic III, as well as System Shock 2 and Age of Empires 2, just to name a few. It is hard to choose the best 1999 video games when there are so many great titles to choose from, but we tried our best. Hopefully, the list will be useful for those who want to rediscover some of the forgotten gems of the past.