Every year we get more and more cool video games to play, and although there are some amazing titles being released on a regular basis, sometimes we just need to take a break and return to classics.
With that being said, here are some of the best video games of 2008. Do you know them all?
Spore
| | |
| --- | --- |
| Release: | 2008-12-19 |
| Genre: | Economy |
| Developer: | Maxis™ |
The first game on the list is Spore. If you ever wanted to create and develop your own intelligent species that could one day conquer distant star systems, this is the game for you.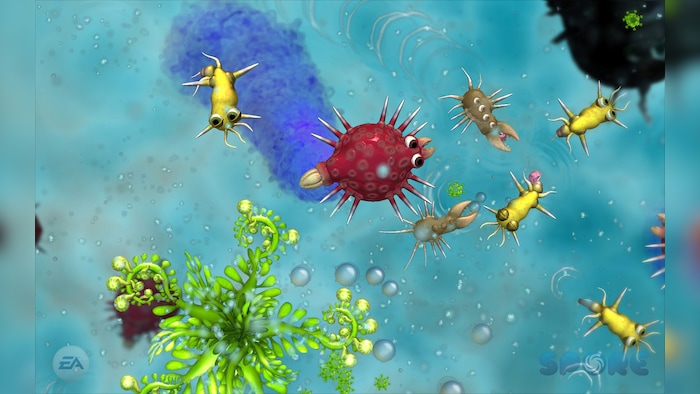 Spore is a one-of-a-kind game that combines a variety of different genres. It's mostly a strategy game, but there is also some action involved. In Spore, you start by creating a microscopic organism, and your task is to survive in the sea by eating smaller living beings. As your organism grows, you are allowed to give him some unique abilities and traits, as well as add new body parts and change the organism's looks the way you want. At some point, you will leave the sea and start land exploration, which then continues to a tribal phase, where you will be able to manage a small village populated by your now full-grown creatures. Then you will enter the civilization stage, where you will need to defeat other civilizations and claim the entire planet for your own kind before moving to the final phase – space exploration.
Key features
Gameplay that focuses on developing a new kind of intelligent species from a microscopic organism to a full-fledged space-conquering race
A unique mix of different genres, with most emphasis being put on strategy
Lots of customization options when it comes to creating not only your playable creatures but also the buildings and vehicles in later stages
Chilling and relaxing atmosphere with adorable visuals
Grand Theft Auto IV
| | |
| --- | --- |
| Release: | 2008-12-02 |
| Genre: | Adventure |
| Developer: | Rockstar North |
2008 was also the year when a new installment of Rockstar's popular action-adventure franchise came out. GTA IV was a change of pace and style that the series desperately needed to make things feel fresh.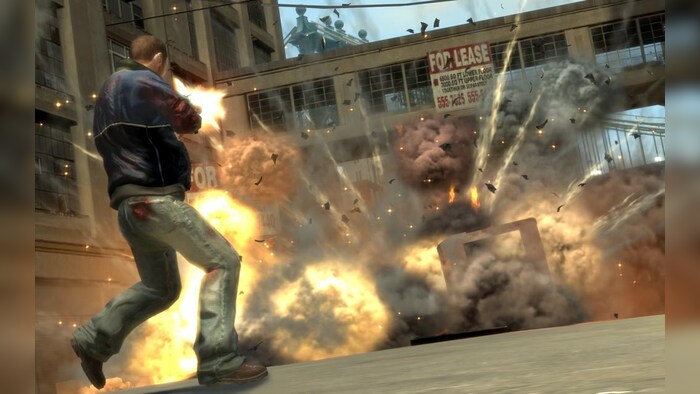 Grand Theft Auto IV is an action-adventure game with an open-world environment and it takes place in a modern-day fictional city based on New York. The game is different from its predecessors on several levels, with the most important thing being probably the new engine that allowed developers to introduce ragdoll physics. Surroundings in GTA IV look more realistic and serious than they were in GTA: San Andreas. Everything is much darker, dirtier, and foggier, emphasizing the hardness of life and the protagonist's everyday struggle in a foreign country. Gameplay-wise it's worth noting the satisfying shooting mechanics, partly thanks to the new engine – bodies behave more naturally after being shot, people can start crawling if their leg is hurt, and so on. It's important, especially considering the fact, that most missions involve gunfights in one form or another.
Key features
A huge open-world environment that feels alive and can be navigated freely
The top-notch story, satisfying gunplay, and a realistic modern-day city based on New York
The new game engine that supports ragdoll physics, resulting in a more realistic experience
Lots of pop culture references
Fallout 3
| | |
| --- | --- |
| Release: | 2009-10-13 |
| Genre: | RPG |
| Developer: | Bethesda Game Studios |
If you're a fan of nuclear apocalypse settings and role-playing games, Fallout is like a dream come true. If you didn't have the opportunity to give it a try yet, now it's a better time than ever.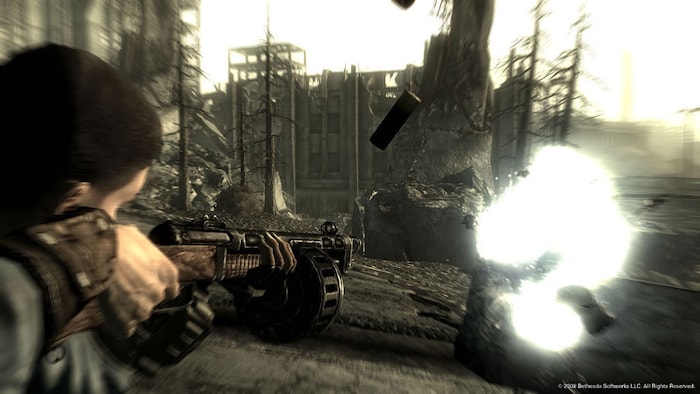 Fallout 3 is an action role-playing game that takes place in a world that suffered from a nuclear war, turning it into quite an inhospitable place to live in, not only because of dangerously high radiation levels but also because of fierce mutants that came to life as a result. As one of the survivors, who was never meant to leave the shelter, you managed to find the exit and reached the surface – you're all alone in this unwelcoming wasteland, and your main objective is to find your father who left the Vault and never returned. The game puts a strong emphasis on role-playing elements, allowing players to develop their character the way they want. It's also worth noting the combat system that is a fun hybrid of real-time action with a more tactical play, where you can pause the time and choose which body part of your enemy to aim and shoot at.
Key features
Addictive action role-playing game set in a post-nuclear version of our world
A huge open-world environment full of dangerous mutants and exciting places to explore
Flexible character progression system that leaves a lot of room for customization and tailoring the character to the player's personal needs
A fun combat system that combines real-time action with a more tactical-oriented approach
Dead Space
| | |
| --- | --- |
| Release: | 2008-10-20 |
| Genre: | Adventure |
| Developer: | EA Redwood Shores |
If you didn't find mutants in dark corridors from Fallout 3 scary enough, then maybe Dead Space with its living nightmares will do a better job at making you scream.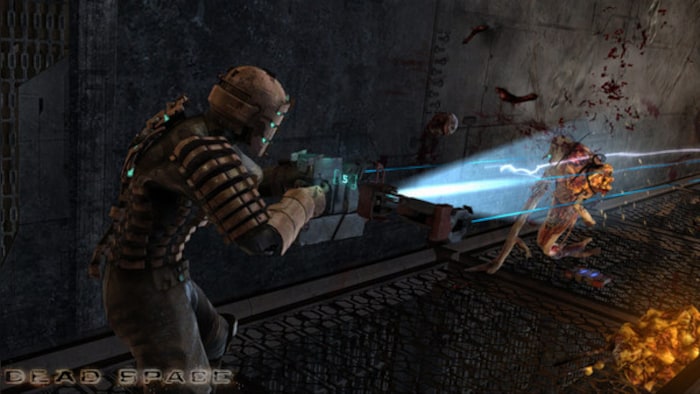 Dead Space is a survival horror video game that will give you a unique opportunity to explore an abandoned space station. The game revolves around mysterious monsters called Necromorphs – scary creatures that are a result of a certain virus-like infection. The game is dark and obscure, which creates a terrifying setting and an ideal environment to set up some jump scares that can make even grown-ups scream like children. The tense atmosphere is further enhanced by amazing sound effects as well as the fact that you're all alone in space – there's no one to hear you or give you a helping hand when you need it. Far from civilization, you must solve the station's crisis alone, while keeping your mental health in good condition.
Key features
A great survival horror that revolves around scary mutant creatures
Sci-fi setting with futuristic visuals and space-themed elements
A solid selection of weapons to choose from – you are alone, but not defenseless
Incredible sound effects that further strengthen the tense and scary atmosphere
The Witcher
| | |
| --- | --- |
| Release: | 2008-09-16 |
| Genre: | RPG |
| Developer: | CD PROJEKT RED |
Although originally released in 2007, The Witcher with its Enhanced Edition stormed the front just a year later, bringing a lot of improvements to the base game and making it the default version from now on.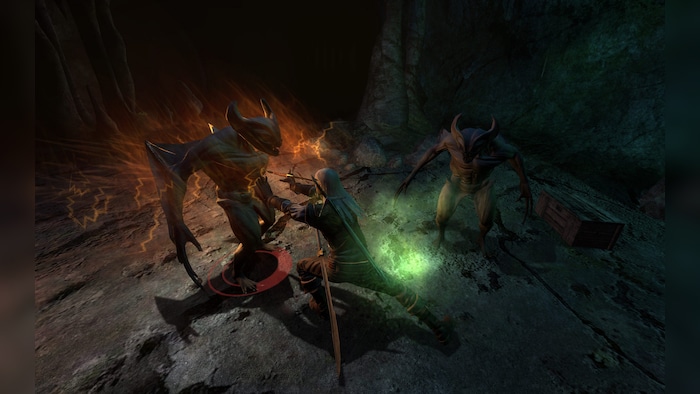 The Witcher is the first game from the popular action role-playing The Witcher franchise and it focuses on the adventures of Geralt – a genetically enhanced human who makes a living by killing dreadful monsters. There's no creature that Geralt wouldn't dare to face, as long as the pay is right. This strict rule – no pay, no work, even when someone's life is threatened – combined with his cold mutant nature makes it hard for him to become a part of society, as the common people see him as no less threatening than the living horrors he's usually dealing with. For this reason, he's forced to travel alone – but he's not alone. His trusty companions are always to be found in the wild, always willing to help their friend without any hesitation.
Key features
A compelling story in a believable medieval fantasy world, where the player's choice matters
Non-linear environments full of treasures, folklore beasts, and beautiful views
Unique combat mechanic that involves the use of two different swords and simple magic spells
Simple character progression that gives players a certain degree of customization
Bully: Scholarship Edition
| | |
| --- | --- |
| Release: | 2008-10-21 |
| Genre: | Adventure |
| Developer: | Rockstar New England |
Bully is a unique game for several reasons. When did you last time play a game that allowed you to go back to high school and experience the thrills of adolescent life? Exactly.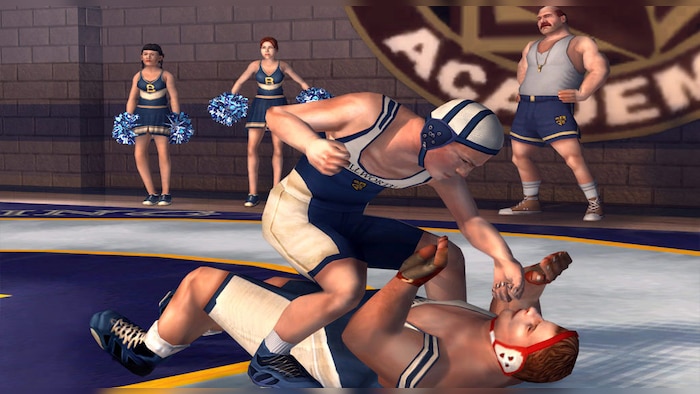 Bully is an action-adventure video game, where players can play as Jimmy – a new high school student who found himself enrolled in Bullworth Academy, where he'll have to spend an entire year. New place, new people, new school groups – Jimmy has to quickly adapt to this new situation and make friends if he wants to survive. Bully could be best described as a teen version of GTA, and it wouldn't be too far off, especially considering the fact, that it was made by the same company. You get an open-world environment that can be navigated freely between missions, a great story, some memorable characters, and a more lighthearted atmosphere – it's surely a game worth trying, especially if you found GTA fun, but too violent or too serious.
Key features
An action-adventure game focused on a teenager's life in a new high school
An open-world environment that can be navigated freely
Gameplay focused on building relationships with members of certain high school groups, attending classes, and becoming popular
Numerous interactions with other students, from talking to them and giving them presents to stealing from them and putting them inside lockers
Mass Effect
| | |
| --- | --- |
| Release: | 2008-05-28 |
| Genre: | Adventure |
| Developer: | BioWare |
Back from medieval fantasy universes, let's dive into sci-fi again. Mass Effect is the first game from the series and it marks the beginning of an epic adventure of the charismatic commander – Shepard.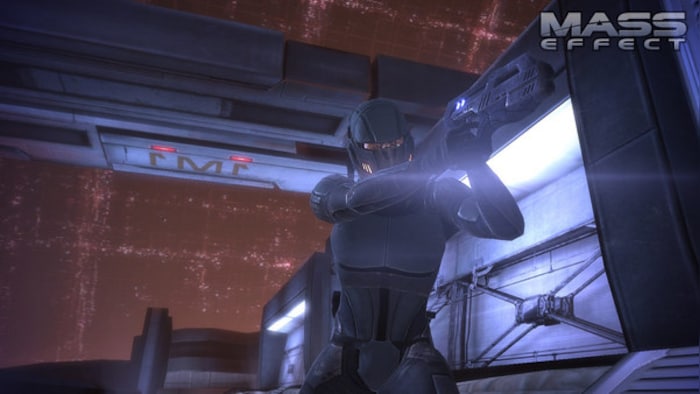 Mass Effect is a sci-fi action role-playing game that focuses on exploring a variety of distant planets and adds a good amount of top-tier action to the mix. Well-written dialogues, a compelling story with some interesting twists, a solid selection of weapons to use on the battlefield, a possibility to bring companions to fight alongside your character, and several different character classes to choose from – that's just the tip of the iceberg of goodness that you can expect to find in ME. As opposed to newer games from the series, the first Mass Effect game focuses more on the role-playing elements, which means that character customization is slightly deeper and allows players to make more meaningful choices in terms of character building. It's also worth noting the game's morality system – depending on your answers during conversations, you will lean towards either Paragon or Renegade side, which can change how other characters react to your actions in the world.
Key features
Six different character classes to choose from, and each opens up new tactics to utilize during play
Satisfying combat with the use of guns and special psychic powers
A good role-playing experience with character progression and upgradeable equipment
Meaningful dialogue choices that can turn your character into the good or the bad, affecting how other people will respond to your actions
Left 4 Dead
| | |
| --- | --- |
| Release: | 2008-11-17 |
| Genre: | Action |
| Developer: | Valve |
If you prefer a more casual fun where mindless slaughter is a major gameplay component, then Left 4 Dead is a game worth trying – especially if you have some friends to play with.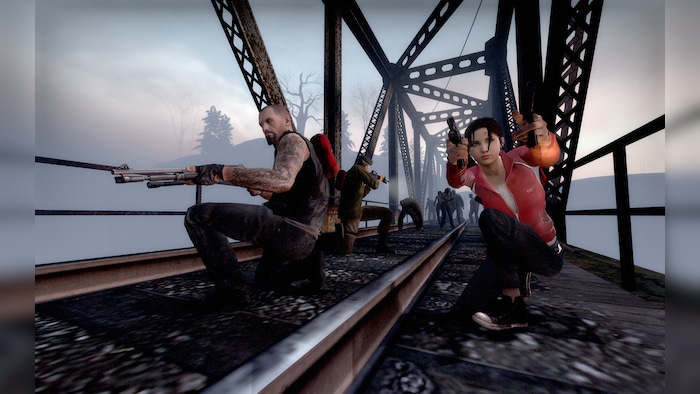 Left 4 Dead is a survival horror that puts emphasis on fast-paced FPS action, where your main objective is to defeat hordes of living-deads. One of the game's notable features is the dynamic difficulty level. Depending on how well you and your team members perform, the game can become easier or harder, ensuring equally challenging gameplay for everyone, no matter how skilled players are. On a side note, keep in mind that although Left 4 Dead can be played alone, it's clearly meant to be played with other players in co-op multiplayer – you will be a part of a 4-man group anyway, and it's much more fun when other characters are controlled by real people rather than by AI. There is also an eight-player versus mode if you prefer more competitive action.
Key features
Addictive gameplay that can be surprisingly relaxing
A selection of guns and melee weapons – pick your favorite and start rocking
Dynamic difficulty level – the game adjusts the difficulty to match your team's performance
Can be played alone, but clearly favors multiplayer
S.T.A.L.K.E.R.: Clear Sky
| | |
| --- | --- |
| Release: | 2008-09-15 |
| Genre: | Adventure |
| Developer: | GSC Game World |
One can't forget about S.T.A.L.K.E.R. – a list of the best PC games from 2008 wouldn't be complete without including this little masterpiece.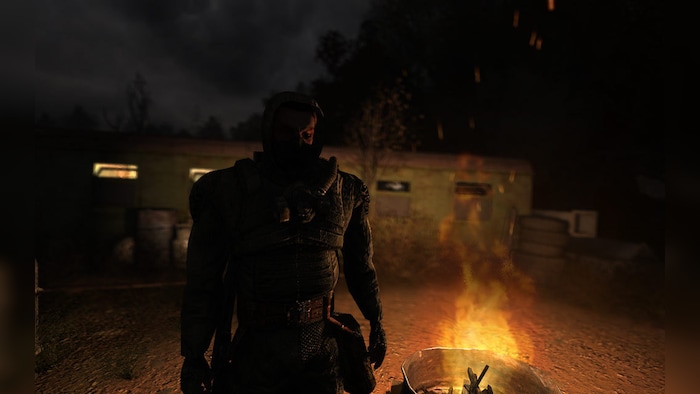 S.T.A.L.K.E.R.: Clear Sky is a prequel to a widely acclaimed game from the Stalker series. It's a survival horror that gives players the possibility to once again explore the Zone – a dangerous and forbidden area near the Chernobyl Nuclear Power Plant. The game was praised for a number of reasons, including satisfying combat and an unforgettable, dark atmosphere. The latter is especially worth being mentioned – developers did an outstanding job at showing players how it could've looked like to really be inside the Zone, where radioactive radiation can be just as deadly as bullets shot by enemy soldiers. Additionally, the introduction of in-game factions adds a little bit of the much-needed depth to the game and makes the whole experience even more realistic than before.
Key features
A unique and dark atmosphere that emphasizes the feeling of loneliness and hopelessness in an inhospitable environment
Satisfying combat that consists of both stealth and non-stealth sections
Dozens of weapons to choose from, from simple handguns to assault rifles and explosives
Factions – join one of the few factions and participate in faction wars to get access to better equipment
Tomb Raider: Underworld
| | |
| --- | --- |
| Release: | 2008-11-21 |
| Genre: | Adventure |
| Developer: | Crystal Dynamics |
Last but not least, Tomb Raider: Underworld is a final entry on our list and undoubtedly a worthy title to be included among other amazing 2008 video games.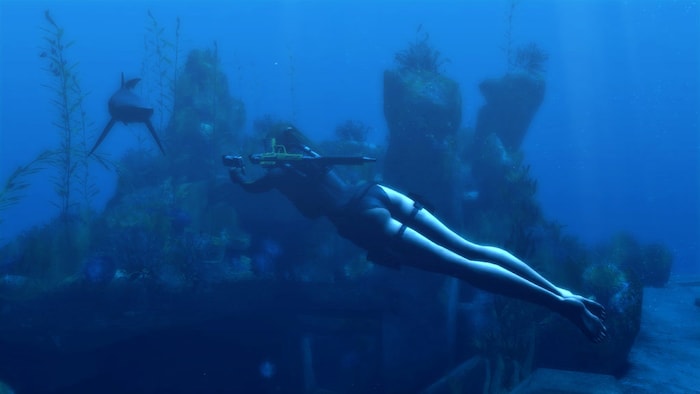 Tomb Raider: Underworld is an action-adventure game that focuses on the story of young Lara Croft as she tries to reveal the truth behind her mother's mysterious disappearance. She's certain that in order to finish her mission, she has to find the legendary land of Avalon, thus she embarks on a new epic journey full of adrenaline-pumping situations. The game contains some action elements and sometimes good timing and fast fingers are a necessity, but most of the time you will be wandering around, exploring ancient places, and solving all sorts of environmental puzzles in order to push the story forward. It's a memorable adventure with less linear gameplay when compared to previous games from the series – surely a great title to start your Tomb Raider adventure.
Key features
An amazing action-adventure video game with lots of mysteries waiting to be unfolded
Gameplay focused on exploration and solving a variety of puzzles, but there are some action and arcade elements, too
Fluid movement, smooth animations, and responsive controls
Well-thought level design and less linearity
The Best PC Video Games of 2008
2008 was a very good year for the video gaming industry as it gave birth to a number of new franchises that will soon become considered iconic, including Mass Effect and The Witcher, as well as some amazing titles that either continue an already existing video game series or are not part of any series at all. Picking the most appropriate games for this list wasn't an easy task, but we believe that we did quite well and now our list can be of use for those who are interested in learning about what was popular to play back then and what old games are still worth playing today.
In case you're wondering what 2008 video games are the best, our list of carefully selected titles should prove to be useful to find that out. Take a look at it and, who knows, maybe you'll find something that will catch your attention?