Time goes by and it does so quite fast. We enjoy new video games that are being released on a regular basis, but sometimes it's worth to take a break and pay respects to some older games that gave us so much fun in the past. Today we'll do just that – and we will focus on the year 2011.
So, without further ado, let's take a closer look at some of the best 2011 video games you can still play.
| | Game | Release | Genre | Developer | Sale |
| --- | --- | --- | --- | --- | --- |
| | Portal 2 | 2011-04-18 | Adventure | Valve | |
| | Batman Arkham City Goty Edition | 2012-09-07 | Adventure | Feral Interactive (Mac) | 89% |
| | The Elder Scrolls V Skyrim Special Edition | 2016-10-27 | Adventure | Bethesda Game Studios | 75% |
| | Saints Row The Third | 2011-11-14 | Adventure | Volition | 72% |
| | Deus Ex Human Revolution Directors Cut | 2013-10-25 | Action & Shooter | Eidos Montreal | 83% |
| | Battlefield 3 | 2011-10-25 | Action & Shooter | EA DICE | 11% |
| | Call Of Duty Modern Warfare 3 | 2011-11-07 | Action & Shooter | Infinity Ward | 25% |
| | Dark Souls Remastered | 2018-05-24 | Action | From Software | 57% |
| | La Noire Complete Edition | 2011-11-08 | Adventure | Rockstar Leeds | 78% |
| | Assassins Creed Revelations | 2011-11-30 | Adventure | Ubisoft Montreal | 1% |
| | Dead Space | 2008-10-20 | Adventure | EA Redwood Shores | 79% |
| | Warhammer 40000 Space Marine Anniversary Edition | 2011-09-05 | Adventure | Relic | 74% |
| | The Witcher 2 Assassins Of Kings Enhanced Edition | 2017-11-05 | Adventure | CD PROJEKT RED | 91% |
| | Rage | 2011-10-03 | Adventure | id Software | 55% |
| | Crysis 2 Maximum Edition | 2011-03-22 | Action & Shooter | Crytek Studios | 90% |
| | Sonic Generations Collection | 2011-11-03 | Action & Shooter | Devil's Details | 66% |
| | Dead Island Definitive Edition | 2016-05-31 | Action & Shooter | Techland | 86% |
| | Dragon Age 2 | 2011-03-08 | Adventure | BioWare | 1% |
| | Homefront | 2011-03-14 | Action & Shooter | Digital Extremes | 87% |
| | Lego Star Wars III The Clone Wars | 2011-03-22 | Adventure | Traveller's Tales, Telltale Games | 81% |
| | Minecraft Windows 10 Edition | 2015-07-29 | Adventure | Mojang | 19% |
| | Lego Pirates Of The Caribbean | 2011-05-24 | Adventure | Traveller's Tales | 80% |
| | Lord Of The Rings War In The North | 2011-11-08 | Adventure | Snowblind Studios | |
| | Jurassic Park The Game | 2011-11-15 | Adventure | Telltale Games | |
| | Duke Nukem Forever | 2011-06-09 | Action & Shooter | Gearbox Software | 96% |
| | Bastion | 2011-08-16 | Adventure | Supergiant Games | 84% |
| | Rayman Origins | 2012-03-29 | Adventure | Feral Interactive (Mac) | 15% |
| | Bulletstorm | 2017-04-07 | Adventure | People Can Fly | 90% |
| | Fear 3 | 2011-06-23 | Adventure | Day 1 Studios | 87% |
| | The Binding Of Isaac | 2011-09-28 | Adventure | Edmund McMillen and Florian Himsl | 42% |
Portal 2
| | |
| --- | --- |
| Release: | 2011-04-18 |
| Genre: | Adventure |
| Developer: | Valve |
The first game on the list is nothing else but Portal 2 – a sequel to a popular puzzle game that revolved around finding a way to reach the exit in increasingly difficult rooms.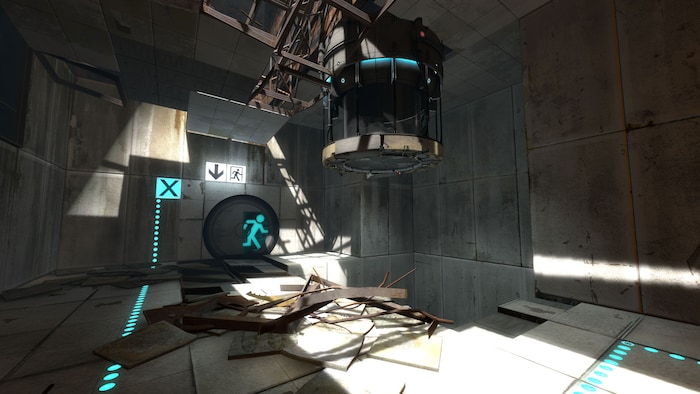 Portal 2 is a puzzle-platform video game that is very easy to understand and play in terms of gameplay mechanics but can get quite complex once these mechanics start to mix and overlap each other. The core gameplay element in Portal 2 is the titular portal gun that can shoot blue and orange portals on suitable surfaces. You can have one orange and one blue portal opened at the same time, and if you enter one of them, you will exit from the other one. The main objective is to find a way out by placing portals in the right locations to avoid all obstacles and solve the puzzles. Further in the game, you will find additional elements that make the experience even more fun, such as various types of liquids that can cause the objects to bounce or slide. Add funny dialogues and great multiplayer mode to the mix and you get a recipe for a must-play title.
Key features
A relaxing puzzle-platform game suitable for all kinds of players
Lots of puzzles of increasing difficulty to solve in 3D environments, some of which require thinking out of the box
Humorous dialogues that create a rather light-hearted and casual-friendly atmosphere
A great multiplayer mode that comes with a set of its own exclusive levels that require cooperation to complete
The Elder Scrolls V: Skyrim
| | |
| --- | --- |
| Release: | 2016-10-27 |
| Genre: | Adventure |
| Developer: | Bethesda Game Studios |
Skyrim is a great title to revisit, especially if you didn't play it ever before. And even if you did, there are tons of new ways to enjoy the game, thanks to the existence of some fresh, popular mods.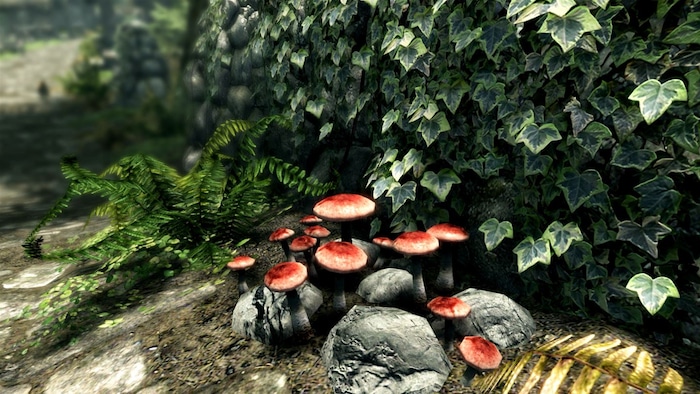 It's not that easy to find an epic RPG, where you could look around and feel like you are part of the society in a believable fantasy world, and that's why Skyrim became so popular. Of course, there is much more – a great character progression, where doing something repeatedly increases your proficiency at doing it, satisfying combat that allows players to even dual-wield spells, and tons of side quests that provide a colossal amount of additional content for you to discover. It's also worth noting that the game has a surprisingly active modding community, which means that you can keep enjoying the game long after you beat it – just grab some gameplay-altering mods and you're good to go.
Key features
An epic action role-playing adventure set in the famous fantasy universe of The Elder Scrolls
A huge open-world environment that can be explored freely from the very beginning
Smooth combat with the use of melee and distance weapons, as well as powerful magic spells and shouts
Several character classes to choose from and intuitive character progression system
Minecraft
| | |
| --- | --- |
| Release: | 2013-11-19 |
| Genre: | Action |
| Developer: | Mojang |
Minecraft is one of those games that probably doesn't need an introduction. If you did, however, sleep under a rock for quite some time, here's a quick overview.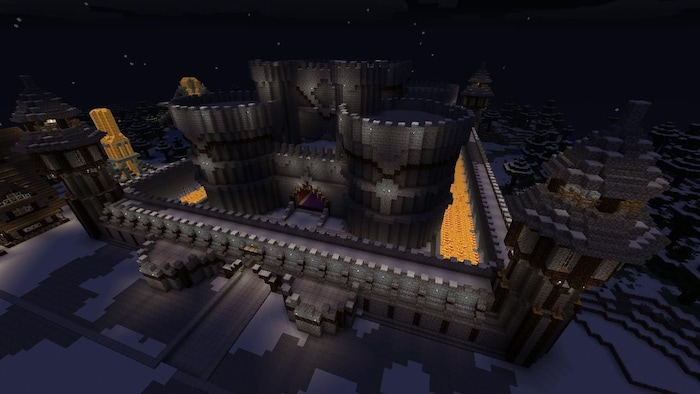 Minecraft is an open-world sandbox survival game where your only objective is to have fun. Most people think of Minecraft as a game where you can build anything you want from available blocks, but that's only part of the story, as there's also exploration and combat involved – to get access to the rarest blocks, such as diamonds and netherrack, you will have to face dangerous creatures and survive the encounter. Fans of electronics should also give Minecraft a try – there is a resource called redstone that can be used to make real-world counterparts of fully-working logic gates, which means that you can design all sorts of electronic devices inside the game. Some people were even able to create simple versions of computers with a proper display, how cool is that?
Key features
An open-ended sandbox experience with a fully destructible voxel-based environment
Gameplay focused on exploration, mining, surviving, and building whatever you'd like
Virtually endless, procedurally generated worlds, with different biomes, structures, and landscapes
Dozens of available crafting recipes for you to discover and utilize during play
Deus Ex: Human Revolution
| | |
| --- | --- |
| Release: | 2013-10-25 |
| Genre: | Action & Shooter |
| Developer: | Eidos Montreal |
If you're looking for a game that focuses on transhumanism, megacorporations, and conspiracy theories, Deus Ex: Human Revolution could be something tailored exactly for you.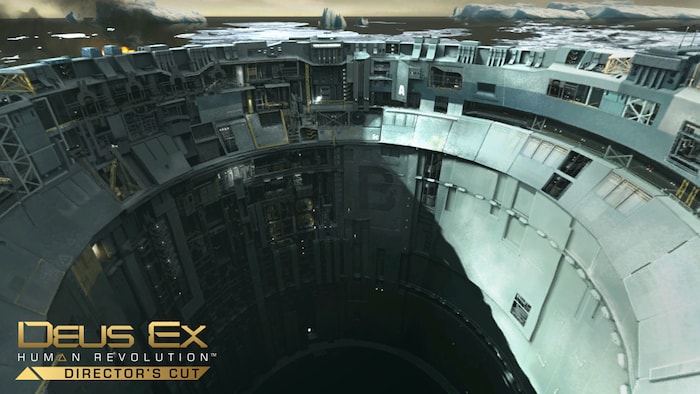 Deus Ex: Human Revolution is an action role-playing game and the third installment in the Deus Ex franchise. As the security officer Adam Jensen, you will find yourself in the middle of a plot that involves conspiracy theories, a cyberpunk setting, and mysterious and controversial augmentations – artificial implants that can enhance one's abilities. What made the game unique, among other things, was the possibility to approach most of the situations the way you wanted. Fight your way through the enemy lines or remain silent – choose what works best for you.
Key features
A detailed and believable cyberpunk world with megacorporations and a divided society
Gameplay that combines an action role-playing game with stealth elements and a first-person shooter
Character progression with a variety of enhancements for players to utilize during play
An interesting story that includes a number of real-world conspiracy theories
Total War: Shogun 2
| | |
| --- | --- |
| Release: | 2011-03-14 |
| Genre: | Strategy |
| Developer: | Feral Interactive (Linux) |
Possibly one of the best Total War games in the series also had its release back in 2011. Is Total War: Shogun 2 still worth playing?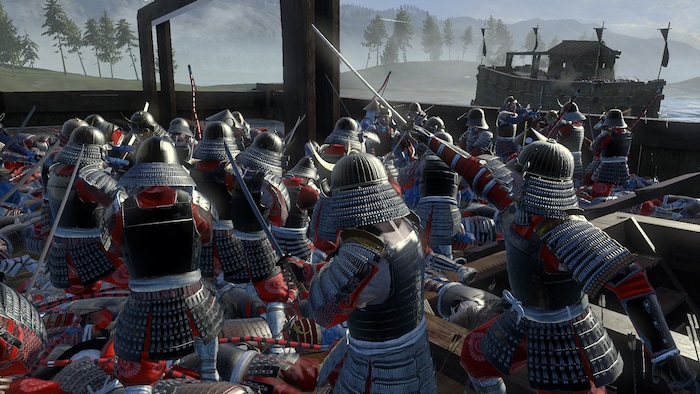 Total War: Shogun 2 is a game that combines turn-based strategy with real-time tactics. Basically, it allows you to move your troops and take actions on the map of entire medieval Japan in a turn-based fashion, but if you try to attack a hostile army or siege a castle, the actual battle can be played in real time on one of the many different battlefields, where your micromanagement skills will be put to the test. It's just a shame that for the best efficiency during battles you need to have the battlefield zoomed out to get a better view of what's going on – the samurai duels are amazing to watch, but it's hard to appreciate the polished animations when you need to pay attention to your enemies' actions and command your troops at the same time.
Key features
A fantastic combination of real-time combat with the turn-based strategy set during the Sengoku period in Japan
Several different clans to choose from, where each one has a slightly different set of perks to make use of
Stunning visuals and battle animations that create a unique atmosphere
A number of custom challenge scenarios for players to try to beat
Saints Row: The Third 
| | |
| --- | --- |
| Release: | 2011-11-14 |
| Genre: | Adventure |
| Developer: | Volition |
On a more humorous side of the video games' spectrum, we've got Saints Row: The Third – a game, that could be described as a parody of Grand Theft Auto. But it's more than that.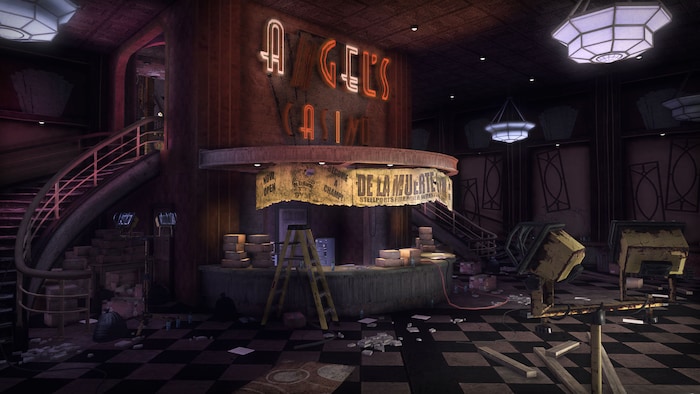 Saints Row is an action-adventure game that throws all realism out the window – removing these artificial constraints allowed developers to put more emphasis on fun and unrestricted gameplay, so as a result, we get things like the airplane sequence, where you're jumping out of a falling plane just to jump into another one, eliminate its crew, and keep gunfighting as you continue your fall like a true badass. On top of that, the game features an open-world environment and character progression, and it gives the player a solid number of weapons to choose from. Give it a try, if you didn't already – you won't be disappointed.
Key features
A light-hearted and humorous take on the action-adventure genre with an addition of the badass element
A well-designed open-world environment that can be freely explored on foot or with the use of a variety of available vehicles
Character progression that allows players to unlock new abilities and perks to make their journey even more fun
Lots of memorable characters and funny dialogues that will haunt you long after you finished the game
The Witcher 2: Assassins of Kings 
| | |
| --- | --- |
| Release: | 2017-11-05 |
| Genre: | Adventure |
| Developer: | CD PROJEKT RED |
If you know the Witcher series only by its latest installment, maybe it's about time to learn about the series' past and give previous games a try?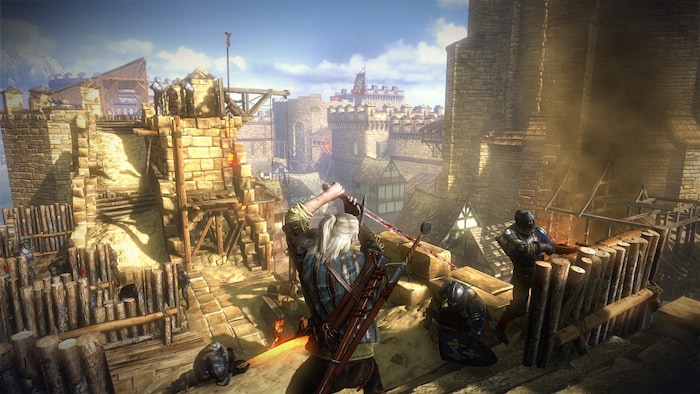 The Witcher 2: Assassins of Kings is an action role-playing game, where you will be playing as the titular Witcher – a mutant for hire. A witcher's job is to deal with all kinds of curses and monstrosities that scare and haunt the common folk, but, due to a lack of understanding, more often than not the witchers are seen by ordinary people as no better than the beasts they're fighting against, which means that the witchers are essentially forced to stay out of the society. Gameplay-wise, The Witcher 2 features fluid combat, character progression, and a great deal of exploration, but the best parts – just like in the other Witcher games – are the compelling story and the narrative.
Key features
An amazing fantasy world that draws a lot of inspiration from Slavic mythology
A believable and realistic story, where the characters keep their feet on the ground
Smooth combat that allows players to use melee and ranged weapons, as well as some special spell-like abilities
Character progression with three different skill trees for players to invest in and utilize
Terraria
| | |
| --- | --- |
| Release: | 2011-05-16 |
| Genre: | Adventure |
| Developer: | Re-Logic |
Was it just a coincidence that the year 2011 gave life to both Minecraft and a game that looks like Minecraft in 2D? Probably. And the similarities are not that huge anyway – Terraria is amazing in its own regard.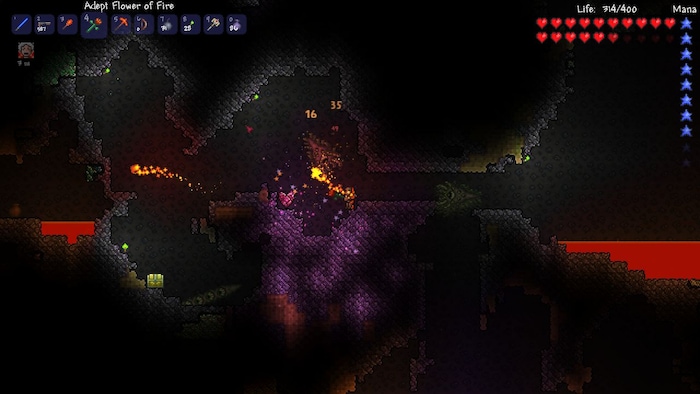 Terraria is a 2D action-adventure game that is often compared to Minecraft due to both games being focused on block-based worlds, survival elements, exploration, mining, and building – all inside a sandbox-flavored package. However, even though Terraria is a sandbox game, there is a much clearer progression route available. There are certain bosses that are needed to be killed in order to unlock new items and some events that must be completed in order to push everything further. Mining better minerals requires better tools, and these can't be obtained until you defeat a new powerful foe or explore a new, freshly unlocked area. The game significantly evolved since its initial release and as such, it remains one of the top picks if you want to have some great 2D sandbox time.
Key features
An action-adventure 2D platform game with a sandbox nature
Randomly generated worlds with different biomes and rare structures to be discovered
Addictive combat, crafting, fishing, tons of difficult bosses, and special events with rich rewards
Top-tier pixel art visuals with amazing shadows, lighting, and particle effects
L.A. Noire
| | |
| --- | --- |
| Release: | 2011-11-08 |
| Genre: | Adventure |
| Developer: | Rockstar Leeds |
The year 2011 is also the year when L.A. Noire came out. It was a real treat not only for the fans of the noire genre but for everyone who loves a good story.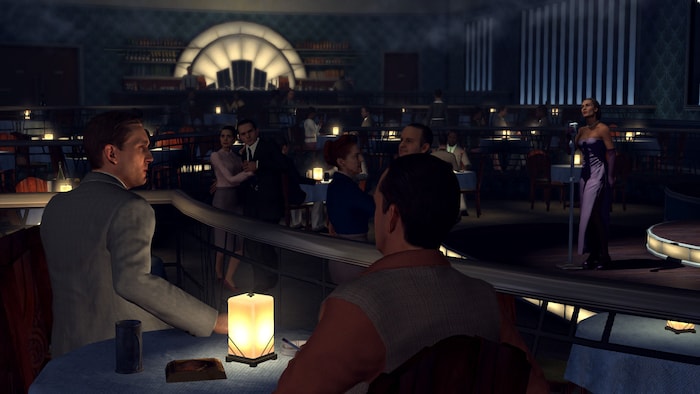 L.A. Noire is all you'd expect from a game inspired by the noire genre – it's a dark detective story that takes place in 1947, with music inspired by what we'd be able to actually hear at that time. The game looks incredibly well, especially considering the fact that it's already over a decade old. This is partially due to one of the game's coolest features – extremely realistic facial expressions. This element doesn't only look good but it also serves a major gameplay purpose – in L.A. Noire you can read subtle facial hints to tell when someone's nervous, tries to lie or doesn't tell you everything. Use this knowledge to your advantage during your investigation.
Key features
An amazing noire action-adventure game with a story comparable to what you'd expect from a good old American detective movie
A well-thought open-world environment based on 1947 Los Angeles
Surprisingly accurate facial expressions that also play a crucial role during the playthrough
An optional black and white filter that imitates film noir and further helps with immersion
Batman: Arkham City
| | |
| --- | --- |
| Release: | 2012-09-07 |
| Genre: | Adventure |
| Developer: | Feral Interactive (Mac) |
The final entry on the list of the best 2011 games is nothing else but Batman: Arkham City. Join the Dark Knight as he tries to reveal Arkham City's secrets.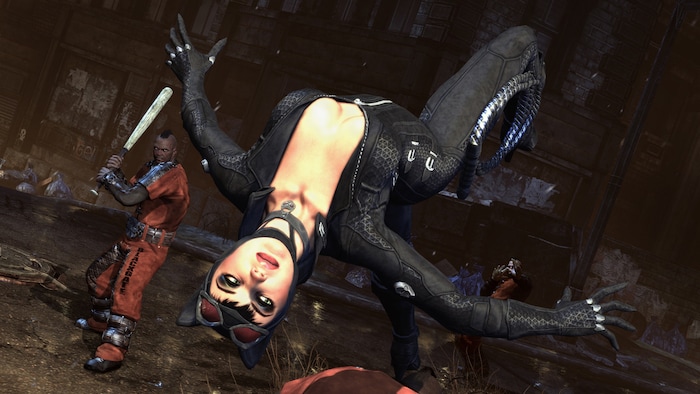 Batman: Arkham City will take you to the titular Arkham City on yet another mission to save the innocent. The game is played from a third-person perspective and focuses on the exploration of its huge open-world environment, but combat also plays an important role. It's worth noting, however, that the game puts emphasis on the stealth approach and smart use of available gadgets to quickly resolve encounters in a silent manner. Fans of the Dark Knight and DC Comics universe in general will be pleased to know that a lot of other popular DC characters make an appearance in Batman: Arkham City, including Catwoman, who can be controlled during her own parallel story, as well as Riddler, Killer Croc, Mr. Freeze, Bane, and, of course, Joker.
Key features
A superhero game that features Batman as well as numerous well-known characters from the DC Comics universe
An open-world environment that can be explored freely
Addictive gameplay that features exploration with the use of glider, silent incapacitation of enemies, and satisfying and fluid combat
Character progression with upgradeable perks to Batsuit, gadgets, and combat skills
The Best PC Games from 2011
Focusing on the latest and most recent games can make us forget what great titles were released in the past. We play a game once or twice and then we switch to a newer one. It makes sense because each year brings tons of interesting titles to try, and we don't have enough time to play everything, but this way we stop appreciating the games that inspired developers to make whatever we're playing right now.
Sometimes it's good to take a step back and pay respects to older titles that were once crowned game of the year. If you're interested in a short time trip, take a look at our list above, where we collected some of the best PC games released in 2011.