Each following year spawns a multitude of great games to choose from, and sometimes it's hard to pick the best ones, especially if you have to limit yourself to just ten games. We tried to tackle this challenge, and this is what we came up with.
If you're wondering what PC video games released in 2013 were the best, just take a look at our list down below.
Metro: Last Light
| | |
| --- | --- |
| Release: | 2013-05-14 |
| Genre: | Adventure |
| Developer: | 4A GAMES |
Praised for its atmosphere, world design, graphics, and gameplay, Metro: Last Light is a solid option to open the list of the best 2013 games.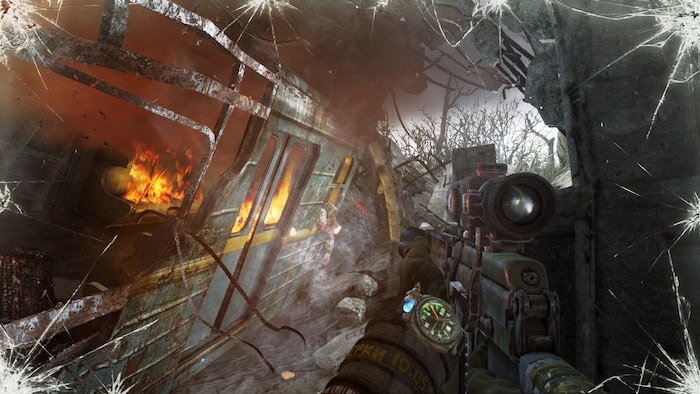 Metro: Last Light is a first-person shooter that takes place in the titular Moscow Metro – your safe haven in the post-nuclear world. However, you'll find soon enough that the word "safe" may be a slight overstatement, as the dark corridors and hidden areas are filled with enemies in form of both hostile soldiers and dangerous mutants. Although surviving in such an inhospitable environment is not an easy task, developers didn't leave players undefended – you will have a wide choice of weapons at your disposal, as well as items that can help you in taking a more stealthy approach.
Key features
A memorable first-person shooter set in a world that suffered from a nuclear war
Gameplay that combines exploration, satisfying gunplay, and stealth tactics
Great voice acting that further helps to build the unique atmosphere
A number of fictional weapons based on their iconic real-life counterparts
Tomb Raider
| | |
| --- | --- |
| Release: | 2013-03-04 |
| Genre: | Adventure |
| Developer: | Crystal Dynamics, Eidos-Montréal |
If you're curious how much pain and suffering can young and vulnerable Lara Croft endure, you can play Tomb Raider from 2013 and find out yourself.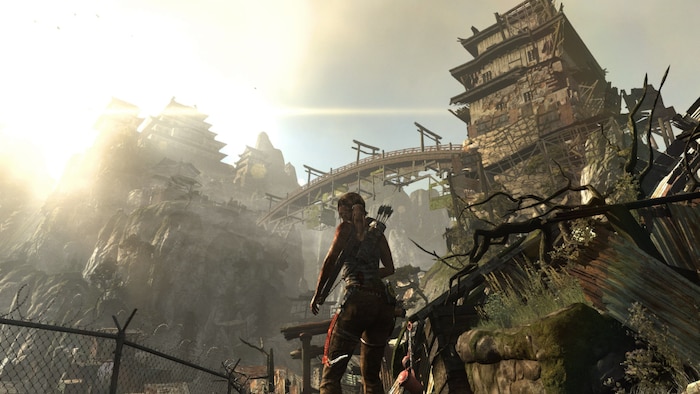 2013 was a great year for the Tomb Raider franchise, as it gave life to an incredible reboot that focused on Lara's adventures before she became an experienced treasure hunter. The game shows us the story of a young archaeologist as she reveals the mysteries of the Yamatai island, home to a cult of fanatics, where she got stranded together with her friends after the unfortunate accident at sea. It's a journey that will make her the battle-hardened woman we know and love, but the road to the final destination is not an easy one. It's a truly heartbreaking experience to watch an ordinary girl get pierced, shot, grazed, dragged, and injured in a number of ways, but it's also great to see her bravely enduring everything to get the job done.
Key features
An amazing reboot of the Tomb Raider franchise that focuses on the adventures of young Lara Croft
Varied gameplay that involves exploration, stealth, gunplay, and simple environmental puzzles
Character progression with better items, unlockable skills, and craftable gear
Multiplayer online mode – available for the first time in the series
Euro Truck Simulator 2
| | |
| --- | --- |
| Release: | 2013-01-16 |
| Genre: | Simulation |
| Developer: | SCS Software |
One could wonder what's so great about simulator games – why would anyone play a game, where your main objective is to do honest work? But you'll be surprised how addictive can ETS2 actually get.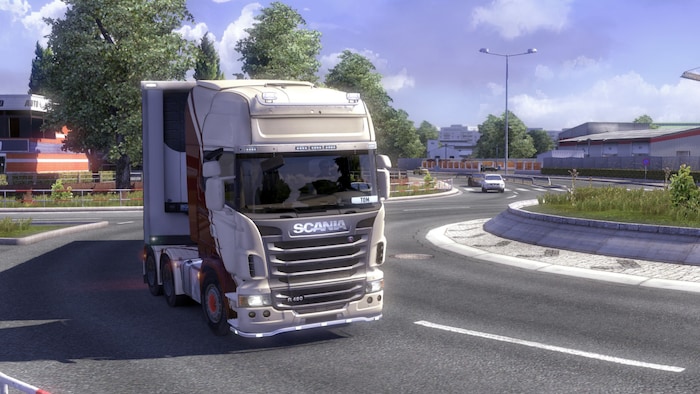 We often don't give simulator games the credit and attention they deserve, mainly because the video game market is flooded with simulators of terribly low quality, which makes us label the entire simulator genre as not worth giving a try. ETS2, however, is different, and once you find yourself in the game, you'll know exactly what we're talking about. There's something oddly satisfying in being able to successfully transport cargo from one end of Europe to the other, without damaging it and breaking the law in the process. It's also a great game to test your truck driving skills – as you probably have already guessed, it's a whole different story than driving an ordinary car. Of course, the experience is far from driving a real thing, but it's still realistic enough to give you a glimpse of a trucker's life – especially if you use a driving wheel with a manual gearbox.
Key features
A great truck simulator with an extremely satisfying and smooth driving model
Vehicle customization, thousands of miles of road networks, and the possibility to manage your very own truck company
Increased immersion with day and night cycle, as well as dynamic weather that affects the truck's behavior on the road
Random road events that make each gaming session a slightly different experience
Payday 2
| | |
| --- | --- |
| Release: | 2013-08-13 |
| Genre: | Action & Shooter |
| Developer: | OVERKILL - a Starbreeze Studio. |
If honest work is not your thing, then you could take a look at Payday 2 – a game focused entirely on making a living by participating in incredibly risky heists. But, as they say, he, who doesn't risk never gets to drink champagne.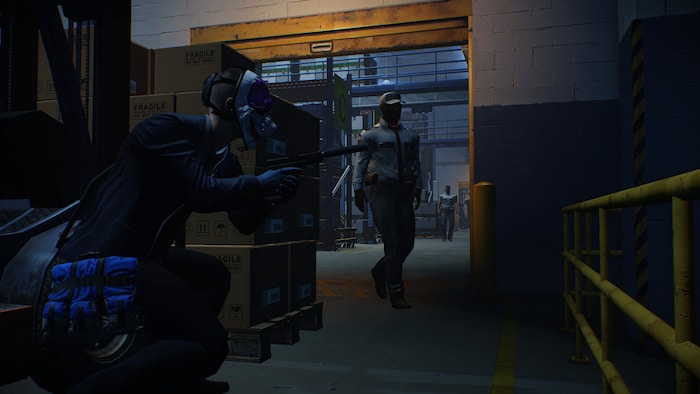 Payday 2 is a combination of first-person shooter and stealth, where your primary objective is to carry out increasingly difficult heists that range from relatively simple shop robberies to full-fledged and carefully planned missions packed with such an amount of action that it could be easily compared to what you could've seen in some Hollywood action movies. Although the game can be played in single-player mode, it gets infinitely more fun when you've got real players on your side. If you've got friends who are into this kind of video game, make sure to team up with them and rob the targets together.
Key features
A variety of heists to carry out, from bank and shop robberies to stealing nuclear weapons
A bit of randomness in every game session, ensuring that no two heists are exactly the same
Character progression and tons of customization options with several playable classes to choose from
Optional extreme difficulty levels for those who are looking for an extra challenge
BioShock Infinite
| | |
| --- | --- |
| Release: | 2013-03-25 |
| Genre: | RPG |
| Developer: | Irrational Games |
Although the third installment in the BioShock series doesn't have that survival horror vibe of its predecessors, it's still a top-quality game and an obvious choice for the list of the best 2013 PC games.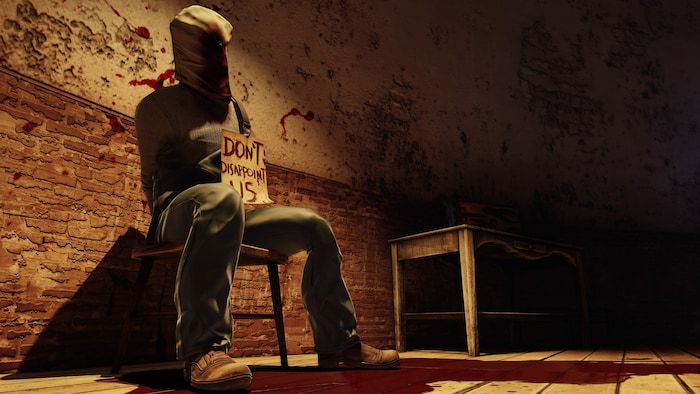 BioShock Infinite is a first-person shooter that takes place in 1912. The story revolves around the character of Booker DeWitt, a former detective, tasked with rescuing a certain girl, who will later become his most trusted companion. If you are already familiar with the BioShock series, you will find some similarities in gameplay mechanics, but BioShock Infinite has its own spirit. Instead of the depressing and terrifying underwater city of Rapture, here you will be able to explore Columbia – a wonderful, utopian city-state ruled by a self-proclaimed prophet. The gameplay itself is full of dynamic action and you will spend most of the time exploring well-designed locations and fighting all sorts of enemies with the use of a variety of unique guns, as well as special powers that can easily turn the tide of battle. The story is also the game's strong point it will most likely leave you speechless on numerous occasions.
Key features
A first-person shooter that takes place in a beautiful and colorful utopian city of Columbia
An intriguing story with some unexpected twists
Smooth gameplay, satisfying gunplay, interesting superpowers, and Elizabeth – an adorable companion that will do her best to help you
An optional hard mode that gives experienced players an extra challenge
Europa Universalis IV
| | |
| --- | --- |
| Release: | 2013-08-13 |
| Genre: | Economy |
| Developer: | Paradox Development Studio |
Those who'd like to test their skills as the leader of a nation of their choice should pick one of the Europa Universalis games – such as EU IV from 2013.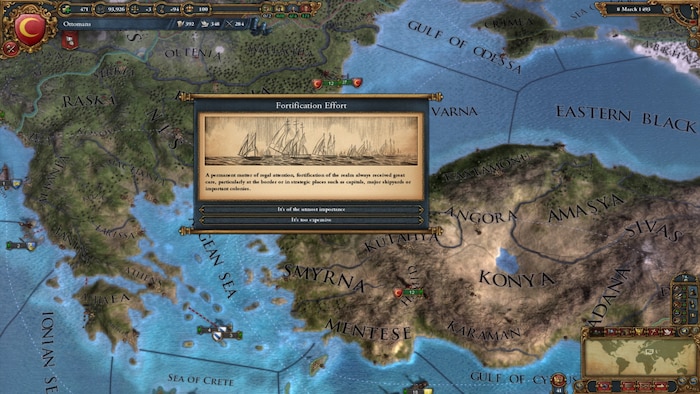 Europa Universalis IV is another entry in the Europa Universalis franchise, and it still holds an incredibly high level of quality. The game lets you choose a country to become its leader – control its policies through centuries to ensure its growth and prosperity, maintain its military, use diplomacy, and accumulate wealth. Newcomers may feel overwhelmed by the sheer number of possibilities when it comes to gameplay, but you shouldn't feel bad for not being able to quickly understand all of the game's intricacies. In fact, even the game's veterans can still learn new things after months of playing – it's understandable and that's the way EU is designed. Some may see it as a flaw, but on the other hand, it makes learning and being able to successfully utilize new strategies a much more enjoyable experience. Also, keep in mind that the game is a sandbox – there is no goal, except for the one you set yourself.
Key features
A surprisingly complex grand strategy game from a critically acclaimed franchise
Sandbox gameplay with no goal – rewrite the history the way you always wanted
Over 500 playable nations to choose from and lead towards the brighter future
Virtually infinite replayability and random events that add an element of surprise
Dead Space 3
| | |
| --- | --- |
| Release: | 2013-02-08 |
| Genre: | Adventure |
| Developer: | Visceral Games |
2013 is also the year when Dead Space 3 came out – a great game that combines survival horror with action and throws amazing atmosphere and visuals to the mix.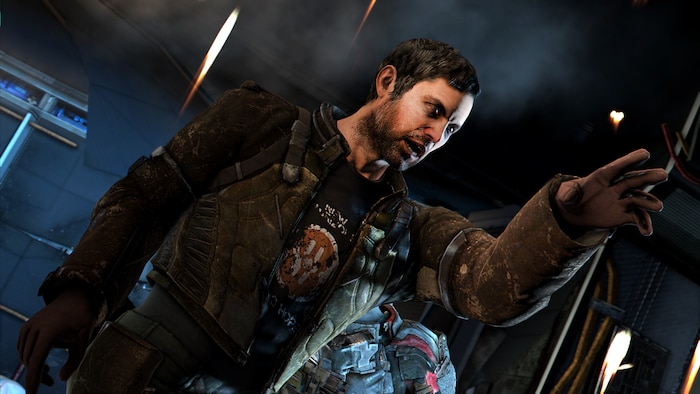 Dead Space 3 is an action-heavy survival horror video game that continues the story of its predecessors. Now, once again playing as Isaac Clarke, you will have to find a way to stop the Marker and Necromorph threat once and for all. The game takes place on a snow-covered planet, but you will spend a lot of time in closed spaces as well, which further enhances the atmosphere and increases the feeling of helplessness. Don't let your guard down, or the Necromorphs that come in a number of different shapes and sizes will seal your fate, and the foreign planet will become your frozen tomb. The game also features a drop-in/drop-out online co-op multiplayer mode with a bit of content and lore available only when playing as the co-op-exclusive character, which is a nice addition that encourages people to team up.
Key features
A great action game with a subtle addition of survival horror elements
A well-thought sci-fi universe that feels quite realistic
A crafting system that makes it possible to create entirely new weapons that can be used on the battlefield
Features co-op multiplayer, which is unique for the Dead Space series
7 Days to Die
| | |
| --- | --- |
| Release: | 2013-12-13 |
| Genre: | Adventure |
| Developer: | The Fun Pimps |
If you like survival games and zombies, 2013 also spawned the game called 7 Days to Die, where you will be able to feel like a true survivor in a world that suffered from a nuclear war.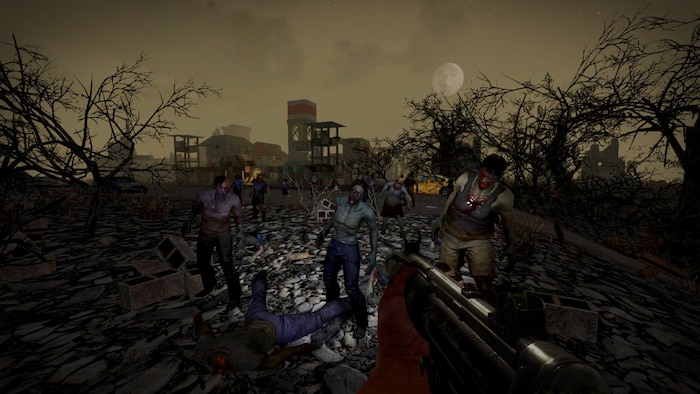 7 Days to Die is a survival horror that takes place after the Third World War, a nuclear catastrophe that irreversibly changed the lives of ordinary people. As one of the survivors, your sole objective is to stay alive, and that includes finding a secure place to stay for the night, taking care of your character's basic needs, as well as scavenging for valuable resources that can greatly help you during your adventure. The game's most interesting feature, however, is the possibility to create your own constructions, similar to what you were able to do in Minecraft. Building a well-defended shelter will be crucial for your survival, especially later in the game – zombies that come out at night are fierce and deadly and they can't wait to get a taste of your protein-filled brain.
Key features
A survival horror video game that takes place in a post-nuclear world
Lots of crafting options – scavenge for resources and create new items to make your life in an inhospitable environment slightly less unbearable
Possibility to create simple player-made constructions, thanks to the voxel-based surroundings
Wildlife, zombies, day and night cycle, injuries, illnesses, hunger, and more – a truly immersive experience
The Stanley Parable
| | |
| --- | --- |
| Release: | 2013-10-17 |
| Genre: | Adventure |
| Developer: | Galactic Cafe |
Started originally as a popular free Half-Life 2 modification in 2011, The Stanley Parable evolved into a full-fledged, standalone game that was released just two years later.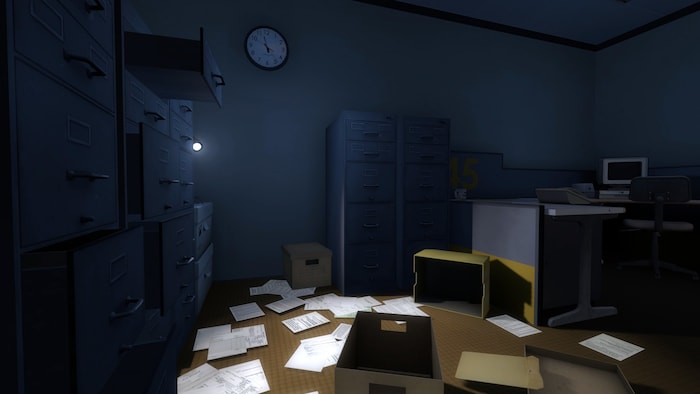 The Stanley Parable is an interactive story, where you will be able to experience the life of titular Stanley – an ordinary man with an ordinary job. The game starts with Stanley carrying out the most crucial task in his small office – pushing buttons according to the given instructions. But one day the instructions stop coming, leaving Stanley confused, so he decides to leave his room and investigate the matter. The gameplay is focused almost exclusively on the exploration and interaction with various objects. What makes the experience unique is the narrator who makes hilarious comments on every action you take. Depending on the number of choices during the game, you can get one of the many different endings, and the ultimate objective is to unlock them all.
Key features
A great interactive story, where the player's choice makes all the difference
Professional voice acting of the narrator who tells Stanley's story and comments on the player's actions
The light-hearted atmosphere and casual-friendly gameplay focused on exploration
Numerous different endings for players to try to find
Space Engineers
| | |
| --- | --- |
| Release: | 2013-10-23 |
| Genre: | Indie |
| Developer: | Keen Software House |
Finally, there is also Space Engineers – a 2013 early access sandbox game about making ships and space stations in the voxel-based universe.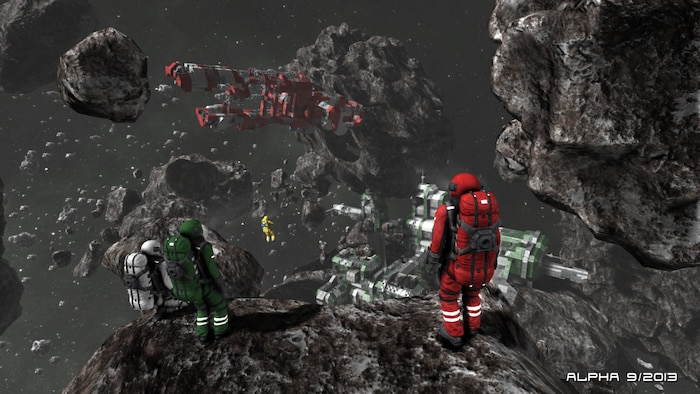 Space Engineers is a sandbox game with non-linear gameplay and a lot of freedom of choice when it comes to the actual play. You will spend most of your time building a variety of ships and stations – thanks to the voxel nature of the environment you're in, you will be able to completely modify your constructions and design them in a very detailed way. It's worth noting the game's physics engine with simulated gravity and other forces, which undoubtedly increases immersion and adds a touch of realism to the gameplay. If you're into programming, you'll also be pleased to know that the game allows players to write small programs that can be executed directly in the game. You can, for example, use the in-game LCD screens to display certain data, or program some blocks to behave in a certain way.
Key features
A surprisingly addictive sandbox experience in a voxel-based environment with the advanced physics engine
Gameplay that puts emphasis on exploration, as well as designing and building ships and space stations
Fully destructible planets with their own biomes, gravity, atmosphere, and more
A variety of available game modes, including online multiplayer for up to 16 players
The Best Games of 2013 for PC
Video gaming has a long history and it's sometimes worth it to pay older games a visit. This allows us to better appreciate what we have today, what we had before, and what we can expect in the future. Since the beginning of the video game industry, we get new games to try every year. Some older games stand out so much that it's only natural for curious players to give them a try and get a glimpse of what people used to play back then.
With that being said, today we focused on the year 2013 and what amazing PC titles it spawned. If you're curious what are the best 2013 video games you can play right now, be sure to check our list out.