Since the beginning of video gaming, each year brings us some masterpiece games to play, and every time it gets better and better. If you thought in 2014 that there's no way in hell for 2015 to beat it with its game releases, then you had no idea what was about to happen soon. The Witcher, Metal Gear Solid, Grand Theft Auto, Pillars of Eternity… A bestseller after bestseller, it was such a memorable ride.
So, let's take a look at some of the best video games released in 2015 – did you play them all yet?
Grand Theft Auto V
| | |
| --- | --- |
| Release: | 2015-04-14 |
| Genre: | Adventure |
| Developer: | Rockstar North |
Rockstar never ceases to amaze players, and in 2015 it did it again when the seventh major installment in the Grand Theft Auto series finally came to PC.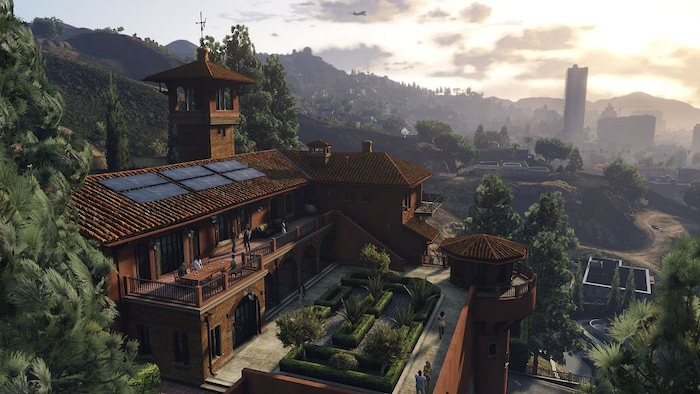 GTA V continues the tradition of its predecessors – it's more or less a sandbox experience, where you can go anywhere right from the very beginning of the game and do what you want, which includes illegal stuff, such as stealing cars and running away from cops, but there are also tons of casual activities to do. You can, for example, play golf or go to the cinema – Grand Theft Auto's world is a believable place that truly feels alive. The most important part, however, is the game's story, on which you will probably spend most of your time – it plays and feels like a good American action movie.
It's also worth noting that even if you lived under a rock for the last few years, it's still not too late to jump into GTA V, especially considering the fact that it has a constantly updated online mode, where you can create your own character and build your crime empire together with your friends.
Key features
A huge open-world environment that can be roamed freely
Gorgeous visuals with breathtaking landscapes and memorable places
A wide selection of weapons to choose from, vehicles to drive, and side activities to participate in
Constantly updated online mode that lives its own life
The Witcher 3: Wild Hunt
| | |
| --- | --- |
| Release: | 2015-05-18 |
| Genre: | RPG |
| Developer: | CD PROJEKT RED |
Role-playing fans had tremendous amounts of fun in 2015, thanks to the release of The Witcher 3 – a critically acclaimed medieval fantasy adventure based on the works of Polish writer, Andrzej Sapkowski.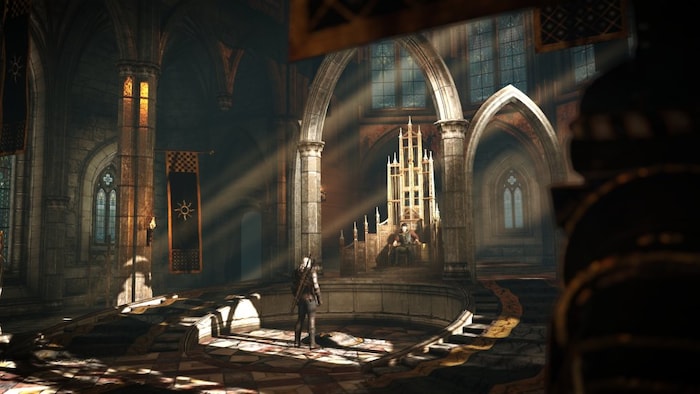 The Witcher 3 was everything the role-playing fans could've asked for, and, according to the reviews, it not only met, but exceeded their expectations – an engaging story in a living fantasy medieval world with meaningful player choices, character progression, smooth combat, and beautiful visuals is easily a recipe for a bestseller.
The game features a big open world split into several regions, but – although it would be possible – it wouldn't be wise to just recklessly wander around without properly preparing and getting some experience first, as the game is filled with dangerous enemies that only wait for unaware adventurers like yourself. Explore the unique world that is heavily influenced by Slavonic mythology and reveal its secrets. Do you have what it takes to challenge the mysterious Wild Hunt?
Key features
The ultimate RPG experience in an open-world environment with a medieval fantasy setting
Smooth combat that encourages the use of traditional weapons, potions, and special magic powers
Beautiful graphics and eye-catching music that help to create a realistic medieval-like atmosphere
Character progression with customizable skill trees and equipment management
Metal Gear Solid V: The Phantom Pain
| | |
| --- | --- |
| Release: | 2015-09-01 |
| Genre: | Adventure |
| Developer: | Konami Digital Entertainment |
The ninth installment in the Metal Gear Solid series also met with praise from both critics and players alike. Snake's story continues and now players get even more gameplay freedom than before.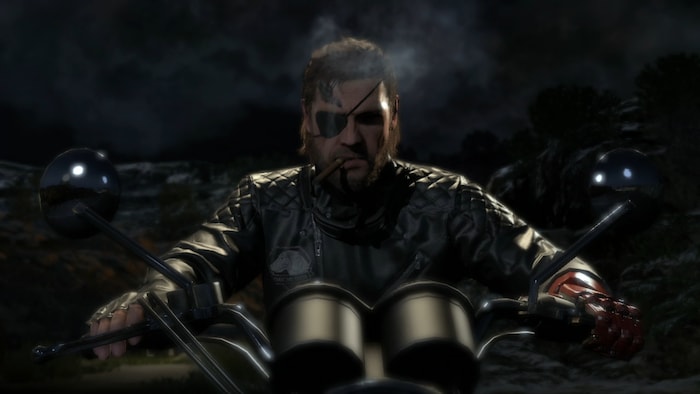 MGS V is a stealth game that features a huge open world and takes place in modern times, which means that you'll be able to find and utilize all sorts of realistic-looking weapons and gadgets that are based on their real-world counterparts. Keep in mind, however, that although it's possible to complete some missions in a non-stealth way and just shoot your way through the enemies, it's usually rather hard – the game is clearly designed for ninja-style play and encourages a quiet approach, so better save your ammo for situations where there's no way of avoiding combat and sneaking by the hostile soldiers is impossible.
Also, don't forget that story plays an important role in Metal Gear Solid games – the same is true for MGS V, so don't focus entirely on gameplay or you'll miss some important lore details.
Key features
A stealth game with an open world and modern-day setting
An intriguing and addictive story that will keep you busy for hours to come
A wide selection of weapons and gadgets based on their real-life counterparts to utilize during play
Base upgrading that allows players to generate income and get access to all kinds of enhancements and improvements
Divinity: Original Sin
| | |
| --- | --- |
| Release: | 2015-10-27 |
| Genre: | Adventure |
| Developer: | Larian Studios |
If it's an epic adventure you seek, look no further than Divinity: Original Sin. Calling this role-playing game a masterpiece wouldn't be an exaggeration – if you didn't play it yet, then you're missing out.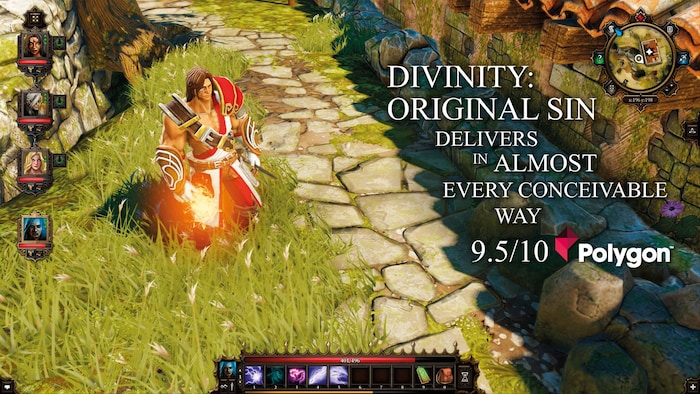 Divinity: Original Sin is a fantasy role-playing game that takes place in a universe, where magic is just as common as swords and axes. What makes the game unique is the fact, that instead of creating a realistic-looking world, like the Witcher series did, for example, Divinity aims for a fairy tale type of setting. Vivid colors and joyful dialogues create a rather lighthearted atmosphere – it's a fantasy world you may know from childhood stories, and certainly the one you'd love to find yourself in.
But keep your guard up – it's also home to evil creatures, bandits, and other beings that would like to see you dead. To stay alive, you will have to carefully manage your party of heroes and creatively utilize their skills during combat.
Key features
An epic journey in a fantasy RPG world full of magic and extraordinary creatures
Countless unique locations to explore, treasures to find, and challenging enemies to defeat to gain valuable experience
Lots of skills to choose from – develop your characters the way you want and combine their abilities during battle to gain the upper hand
Amazing atmosphere, which is a result of sharp, beautiful graphics with bright colors, mixed with funny dialogues and great voice acting
Pillars of Eternity 
| | |
| --- | --- |
| Release: | 2015-03-26 |
| Genre: | RPG |
| Developer: | Obsidian Entertainment |
If Divinity is too colorful for your taste, then Pillars of Eternity is a much darker alternative and an amazing RPG to try – it's a tribute to the classics, like Baldur's Gate and Icewind Dale.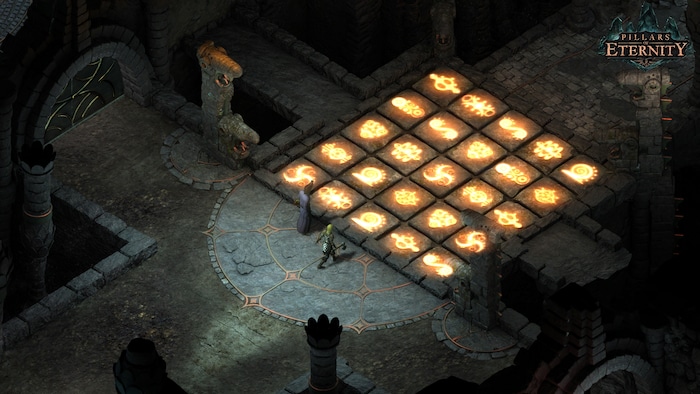 Pillars of Eternity is an outstanding game. For the older generation of players, it's a trip back in time – the influence of iconic RPG series, such as Baldur's Gate, is clearly visible, but PoE is different enough that slapping a "copy-pasted" mark on it would be straight an insult. For younger players, Pillars of Eternity is a very accessible introduction to the classic role-playing genre and a unique opportunity to experience it in all its glory – who knows, maybe it will even ignite a spark of curiosity and they'll later grab one of the older games, too.
If you're competitive and an expert in RPG, then you'll also love to hear that there are some extra hard achievements waiting for the most dedicated players out there, such as completing the entire game with a single hero and with a permanent death option turned on. Good luck with that.
Key features
One of the most complete role-playing experiences available up to date
11 playable classes to choose from, each with unique skills and abilities to learn and utilize during play
Encourages the use of smart tactics and combining talents of all controlled characters to overcome challenges
Beautiful visuals, top-tier story, unforgettable adventure, and surprising turns of events
Tom Clancy's Rainbow Six Siege         
| | |
| --- | --- |
| Release: | 2015-12-01 |
| Genre: | Adventure |
| Developer: | Ubisoft Montreal |
Among notable 2015 game releases, there's also Rainbow Six Siege – a game, where you'll have the opportunity to participate in action-packed encounters between terrorists and special forces.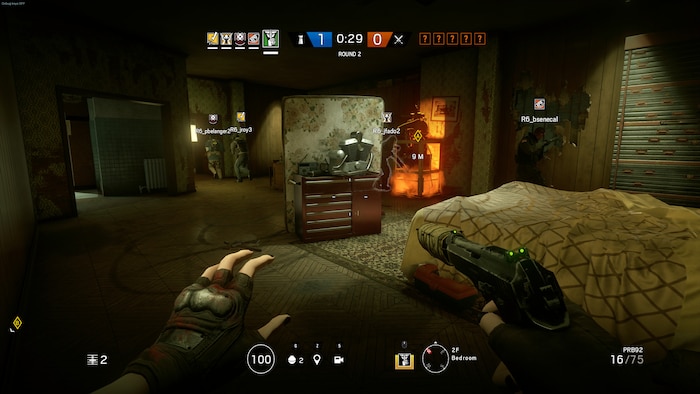 Rainbow Six Siege is a tactical shooter focused mainly on modern-day sieges, where a group of anti-terrorists is tasked with securing the areas, extracting hostages, defusing bombs, and making terrorists regret their life choices. While it is just a game, it's worth noting that developers did ask real special unit officers for advice on how to make the experience more realistic and immersive – the final result is more than satisfactory.
Although there is a single-player campaign available, it's hard to not see that the game was made with online play in mind, and that's probably where you'll spend most of your time. If you're wondering if it will get boring quickly, then you'll be relieved to know that Rainbow Six Siege features a destructible environment – this ensures a greater level of non-linear gameplay that is full of surprises and unexpected turns.
Key features
A realistic tactical shooter made in cooperation with real special forces
Dozens of real-world guns to choose from, as well as advanced gadgets and equipment to make use of
Destructible environments that can be used to gain a strategic advantage and open new paths that lead to the objective
Puts emphasis on online play and cooperation between players
Kerbal Space Program 
| | |
| --- | --- |
| Release: | 2015-04-27 |
| Genre: | Adventure |
| Developer: | Squad |
Outstanding educational games are such a rare sight, yet here it is, Kerbal Space Program – a game that will teach you a thing or two about running your own space program.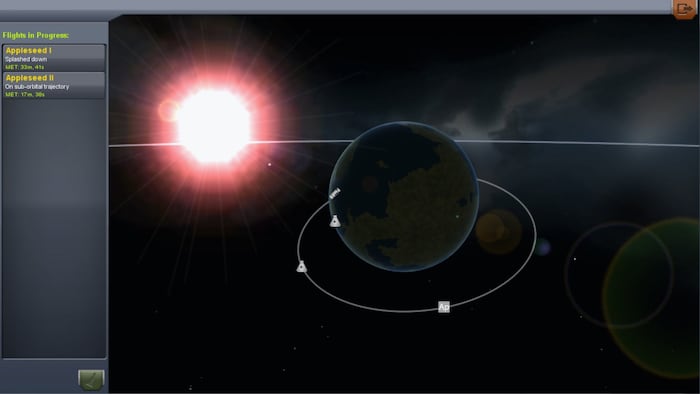 KSP is a space flight simulation game, where you will have a unique opportunity to run and manage your personal space program. You can carry out experiments, gain funds by completing objectives, and research new elements for your future projects, but the most interesting part is, of course, building a rocket and successfully sending it to space. There are tons of parts to choose from, and you are entirely free to design your vehicles the way you want. Experimenting and finding the most efficient way of reaching orbit is super fun, especially if you're just starting out. Give yourself some time and don't jump to guides right away – figuring out how everything works on your own can give you much more satisfaction.
Although it's just a game, it can help you better understand some space-related concepts, such as adjusting the orbit of your spacecraft and using the gravity of other planets to travel further while saving fuel. A strongly recommended game for all tinkerers out there.
Key features
A surprisingly accurate space flight simulator with high educational value
Gameplay focused on building and testing spacecrafts, planes, rovers, and other space-related vehicles
Realistic behavior of controlled spacecrafts, advanced flight physics, precise space maneuvers, and more
Several game modes, including sandbox, where all spacecraft parts are available from the very beginning
Undertale
| | |
| --- | --- |
| Release: | 2015-09-15 |
| Genre: | Indie |
| Developer: | tobyfox |
This one took the gaming scene by surprise. Who would've thought, that such a simple-looking game can get so much love and attention in 2015? But there's more to it than meets the eye – don't judge a book by its cover.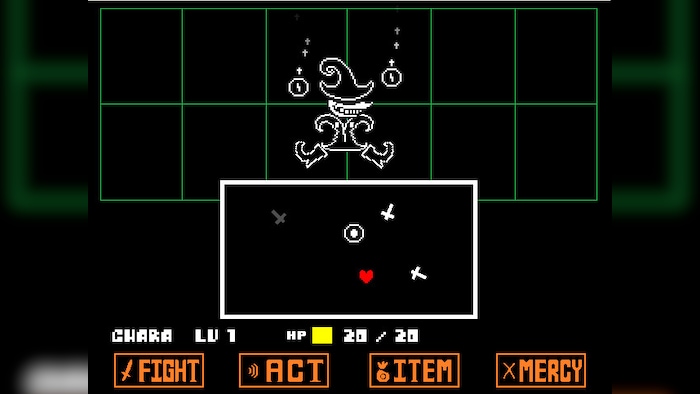 Undertale is a role-playing game, but it's not an ordinary one. Gameplay-wise, it's heavily influenced by iconic RPG titles such as Pokémon, Brandish, Mother, and Mario & Luigi, and it adds some arcade bullet hell to the mix. However, it does everything in such a way, that it doesn't feel like a bland copy-pasted game. It has its own spirit and creates a unique atmosphere through its storytelling and humorous dialogues, that are accompanied by a well-made soundtrack.
Undertale offers an epic adventure that never gets boring because it constantly introduces new elements for players to enjoy. There is no mindless grind for character levels and better items. Instead, the game consists of a multitude of challenges and mini-games, but it's probably the story that deserves the biggest praise, as well as the game's ability to break the 4th wall.
Key features
A story-driven RPG with memorable characters
Addictive, non-repetitive gameplay that consists of simple mini-games
A light-hearted adventure full of twists, humorous dialogues, and goofy situations
Simple but adorable pixel-art graphics and a well-made soundtrack that builds the atmosphere
Nuclear Throne
| | |
| --- | --- |
| Release: | 2015-12-05 |
| Genre: | Adventure |
| Developer: | Vlambeer |
Nuclear Throne proved that sometimes we like to travel back in time to when the arcade was the real deal. Fast-paced action focused on shooting down hordes of enemies ­– a simple gameplay idea, but executed perfectly.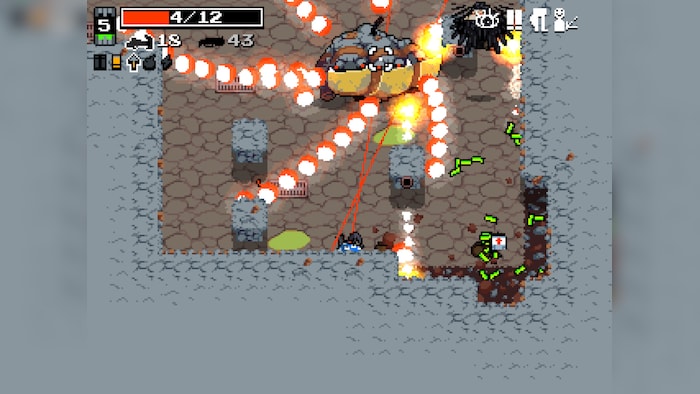 Nuclear Throne is another great title that came out in 2015. It puts emphasis on fun, and it does so by introducing dynamic gameplay that won't allow you to get bored anytime soon. The main objective here is to reach the titular Nuclear Throne as one of the 12 playable characters. However, the road to your final destination is not an easy one – prepare to shoot through enemy hordes in a series of never-ending battles.
Fierce monsters won't go easy on you, so make sure to collect as many power-ups as possible, and spend your level-up perks wisely. That's the only way to complete your mission, and death is not an option – once you're dead, you'll need to start over.
Key features
A combination of roguelike and bullet hell, full of fast-paced action
Gameplay focused on beating increasingly difficult levels and collecting power-ups and upgrades to make the challenge easier
Simple but detailed pixel art with fluid animations
Great replayability value – each game session is a new and fresh experience
Ori and the Blind Forest
| | |
| --- | --- |
| Release: | 2016-04-27 |
| Genre: | Action & Shooter |
| Developer: | Moon Studios GmbH |
Finally, there's also Ori and the Blind Forest – an absolute must-play among recent platform games. Not because we lack good platform games, but because it's genuinely an amazing title.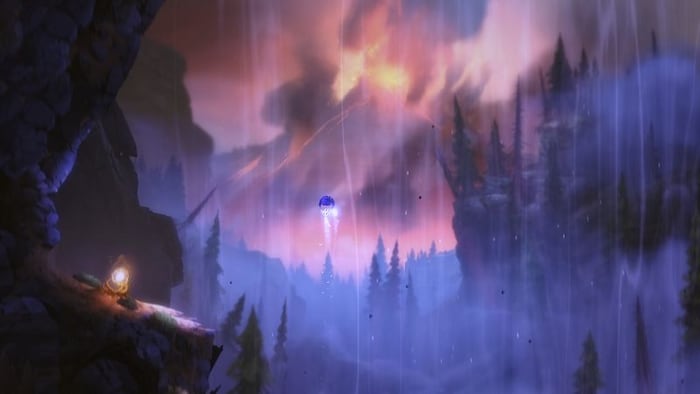 If some games could be called a piece of art, Ori and the Blind Forest would be easily found among them. It's a metroidvania-type of game with a beautiful world, where certain sections of the map are blocked and require finding a way of unlocking the passage. This backtracking is not an annoyance, however – it's quite the opposite because there's that feeling of excitement when you can finally explore an area that was within the reach of your hand all that time, yet remained inaccessible.
If you're looking for a game with a chilling atmosphere and amazing story, a game made to be appreciated, and a game that offers a moderate challenge that isn't tediously hard, but not boringly easy either, this one is tailored for you.
Key features
An outstanding metroidvania platformer with a great story and addictive gameplay
Lots of puzzles to solve in a multitude of well-designed levels
Character progression with upgradeable skills and abilities
Beautiful visuals, lighting, particles, and effects, as well as the soundtrack that makes the game's world feel alive
The Best Games of 2015
The year 2015 was a year of some amazing releases, indeed, especially for PC players, thanks to both The Witcher 3 and a PC port of GTA V, for which players had to patiently wait since 2013, and their patience was finally rewarded. We've also got MGS V and Pillars of Eternity, as well as some indie gems like Kerbal Space Program and Undertale, and that's still just a fraction of outstanding titles that could be easily crowned as a game of the year.
If you're looking for some of the best games from 2015, check out our picks on the list above. Feel free to pick your favorites.