Role-playing games, hack and slashes, first-person shooters, metroidvanias – the year 2017 in the video game industry was full of surprises and everyone's got something to enjoy in their free time.
If you're curious what games stood out from the crowd and turned out to be exceptionally good, take a moment to look at some of the best games that came out in 2017 on the list down below.
Divinity: Original Sin II
| | |
| --- | --- |
| Release: | 2017-09-14 |
| Genre: | Adventure |
| Developer: | Larian Studios |
Let's start with a critically acclaimed RPG. The sequel to Divinity: Original Sin turned out to be both commercial and critical success, so it's only natural that it was able to make its way to this list.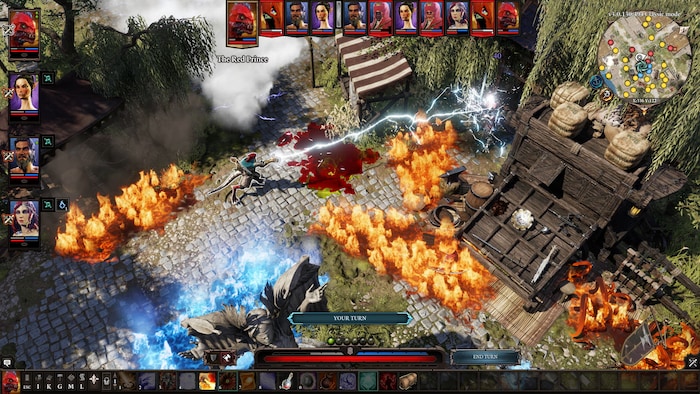 Divinity: Original II is a role-playing game and it delivers one of the best modern RPG experiences you can get from video games. The game's most notable strength lies within its complexity – it gives players a lot of room when it comes to building and developing their characters, and there are various useful spell interactions to be found and taken advantage of. The choices, however, are not limited to character customization.
Dialogues also play a crucial role in the game – everything you do may yield a different outcome. It's also worth noting the game's combat system, thanks to which defeating fantasy creatures feels smooth and rewarding.
Key features
A true RPG experience with a lighthearted atmosphere and funny dialogues
Gameplay that revolves around exploration, character development, fighting, and unraveling the story
Lots of possibilities when it comes to character building and customization
Extremely fun online party play for up to 4 players
Nier: Automata
| | |
| --- | --- |
| Release: | 2017-03-17 |
| Genre: | RPG |
| Developer: | SQUARE ENIX |
Nier: Automata did an excellent job at combining RPG with dynamic, real-time combat. Add top-notch story and music to the mix, and you get a game that can't be passed by indifferently.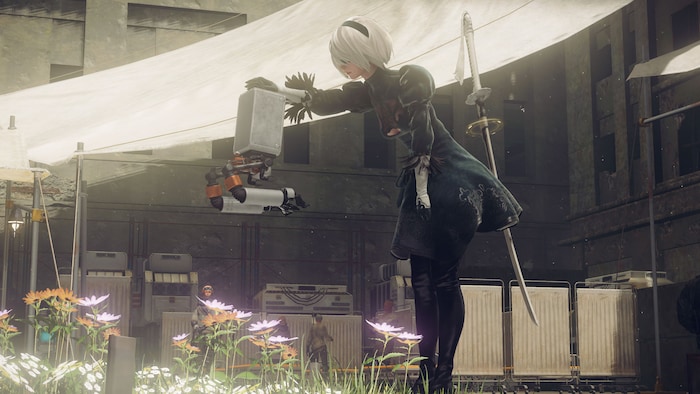 Nier: Automata is an action role-playing game that tells the story of human-made androids as they fight against alien machines that invaded the world. The game stands out from the crowd for a variety of reasons. It has eye-catching visuals, clearly inspired by Japanese anime, but presented in a very realistic and believable way.
Combat and exploration will take most of your game time – Nier: Automata has an open-world environment filled with enemies that only wait for unaware adventurers like you. Fast-paced battles will test your reflexes, but smart character development and choosing the most optimal gear will also play a crucial role during encounters.
Key features
An open-world environment in a sci-fi universe, where RPG meets fast-paced action
A deep story and character progression – gain levels and face more dangerous challenges
A beautiful soundtrack that helps to create a unique atmosphere
Over 20 endings, some of which can be quite surprising
Resident Evil 7: Biohazard
| | |
| --- | --- |
| Release: | 2017-01-23 |
| Genre: | Horror |
| Developer: | CAPCOM CO., LTD. |
A long-going franchise of Resident Evil spawned a worthy successor in 2017. Both critics and players alike appreciated the game's return to its roots, after more action-oriented Resident Evil 5 and 6.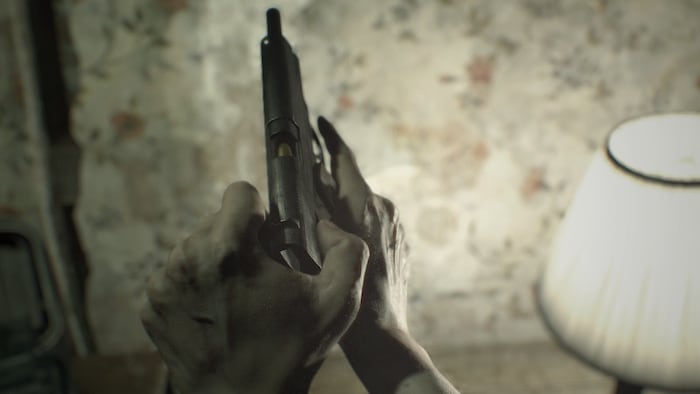 Resident Evil 7 is a survival horror video game that takes place in a modern-day world. As Ethan Winters you will be tasked with investigating his supposedly deceased wife's whereabouts. The story involves certain paranormal phenomena and mutants that will try to make your life as hard as possible, but developers didn't leave you defenseless. There are knives, pistols, machine guns, all sorts of fun stuff to give you at least some hope of succeeding.
However, just like other Resident Evil games taught us, the ammo is scarce and hard to come by, so better save your rounds for the most critical moments. If you don't, you can quickly get into some tricky situations, where the only solution is to load your last save.
Key features
A survival horror that goes back to the roots of the Resident Evil franchise
Tense atmosphere that constantly keeps players in an aura of uncertainty and helplessness
Fear-inducing gameplay focused on avoiding danger rather than facing it directly
Outstanding visuals and professional voice acting
Prey
| | |
| --- | --- |
| Release: | 2017-05-04 |
| Genre: | Adventure |
| Developer: | Arkane Studios |
Prey is also a game that deserves a mention. A first-person shooter with stealth elements and an open-world environment – this is a combination that brought Prey the title of one of the best 2017 games.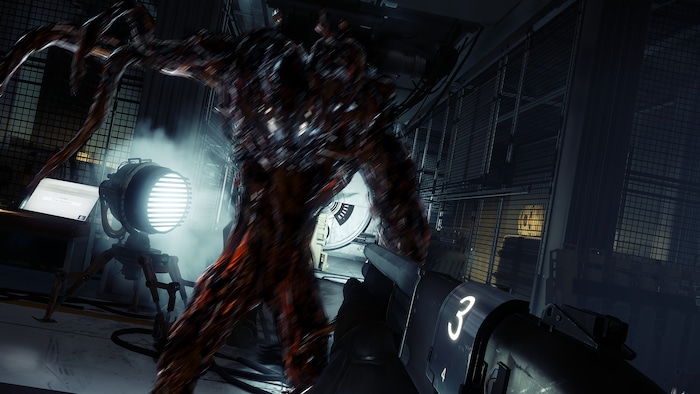 Prey – not to be confused with the original game from 2006 – is a first-person shooter, but don't expect action-filled gameplay. Shooting is not the core element of the title but more of a cool addition, while the focus is elsewhere, as most of the time you will be exploring, scavenging, and learning more about the world and the story by discovering notes and important pieces of information.
It's not to say that combat won't play any role, though – the game gives players a number of options when it comes to increasing their combat performance, from a selection of weapons to upgradeable psionic powers. It will all surely come in handy when the source of in-game troubles manifests itself before you.
Key features
An addictive first-person shooter with stealth elements that takes place in the near future
An open-world environment that can be explored freely
Unique abilities and weapons, including kinetic blasts, shapeshifting, and telepathy
Multiple endings based on choices that players made throughout the game
Total War: Warhammer II
| | |
| --- | --- |
| Release: | 2017-09-28 |
| Genre: | Strategy |
| Developer: | Creative Assembly |
Total War franchise is very popular among fans of strategy games. It was always known for its large-scale battles but usually featured a historical setting. Warhammer II is a sequel to the game that changed that last bit.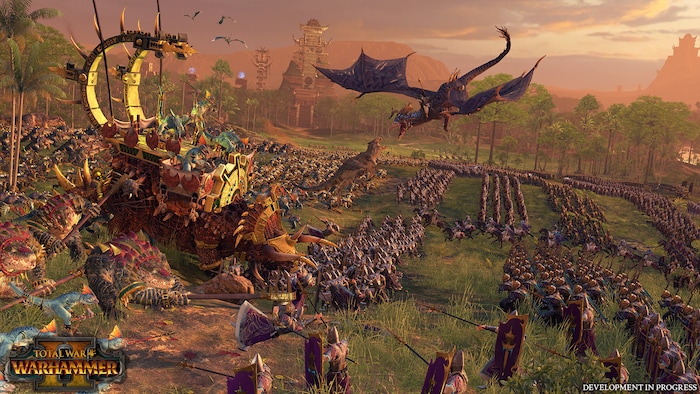 Total War: Warhammer II is a mix of a real-time strategy and a turn-based game. It takes place in a fictional universe of Warhammer, where armies of fantasy creatures fight for dominance over the lands and seas. The main game consists of two parts: the campaign map, and the battlefield. On the campaign map, you're allowed to manage your empire, recruit troops, perform diplomatic actions, move your armies around, and so on.
This part is played in turns with AI, and this is when you can declare battles. Resolving encounters, however, takes place on real-time battlefields, where you will have total control over the participating army. There you need to use your cunning and leadership skills to outmaneuver and outsmart the opponent's army. To win, you will have to not only smartly move your units and use the terrain to your advantage, but also utilize a variety of unique abilities.
Key features
A great mix of turn-based strategy and real-time tactics
5 unique playable races to choose from in a classic Warhammer universe
Gorgeous, detailed visuals that allow players to fully enjoy and appreciate each epic battle
Several game modes to play, including deep campaign and challenging scenarios
Hollow Knight
| | |
| --- | --- |
| Release: | 2017-02-24 |
| Genre: | Action & Shooter |
| Developer: | Team Cherry |
Hollow Knight is a beautiful 2D game and a solid choice among other metroidvania titles. It offers smooth combat, fluid animations, and challenging difficulty level, with the addition of eye-catching graphics.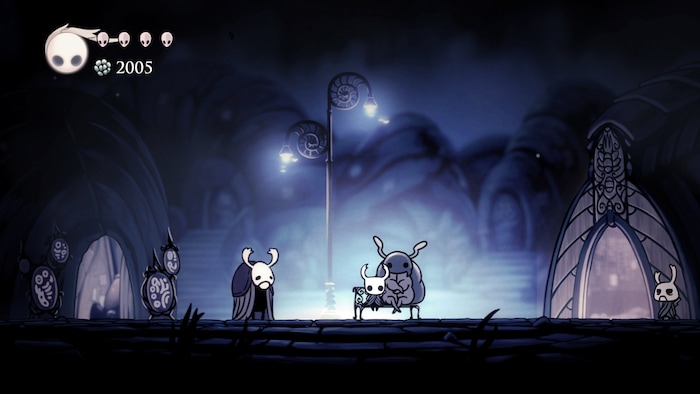 Hollow Knight will take you to the depths of the ancient kingdom, where you will be tasked with restoring it to its former glory. The gameplay is focused mostly on exploration, avoiding traps, and dealing with various monsters. Although the main character can be upgraded as the game progresses, you will have to mostly rely on your own manual skills – good reaction time and fast reflexes will help you immensely during encounters.
The game managed to create an amazing atmosphere – it perfectly plays with lights and shadows to present players with a dark and obscure, yet fascinating world. It's not scary or frightening, though, as the game's cartoon-like graphics act as a counterweight to the terrifying underworld and its tight corridors, allowing you to chill and relax, rather than making you feel uncomfortable and unsafe.
Key features
Addictive modern metroidvania experience in a mysterious fantasy world
Nonlinear gameplay with boss fights, unlockable spells and abilities, exploration, character customization, and more
One-of-a-kind lighthearted atmosphere with a bit of darkness added to the mix
The beautiful and charming art style
Injustice 2
| | |
| --- | --- |
| Release: | 2017-05-11 |
| Genre: | Action & Shooter |
| Developer: | NetherRealm Studios |
From 2015 onwards, fighting games were on the rise and caught players' attention once more. Injustice 2 is a great example that represents the new generation of duel-oriented titles.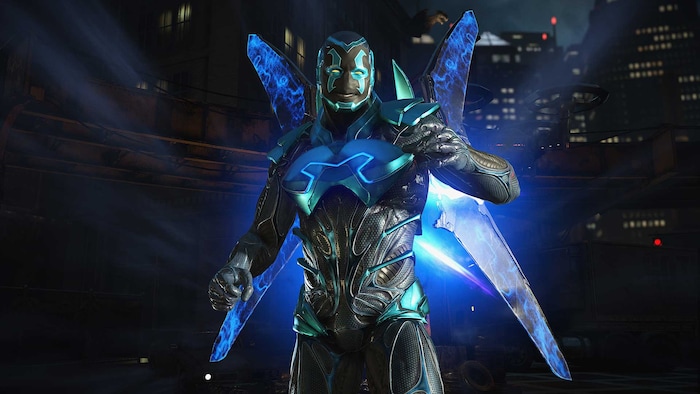 Injustice 2 is a fighting game, but it's not an ordinary one. What makes it special is the choice of playable characters – Injustice 2 features a wide selection of superheroes and villains known from the DC Universe, allowing players to participate in epic duels, where former friends become the enemies.
You can expect skill-based dynamic duels, where thorough game knowledge and knowing how and when to perform specific combo attacks can give a significant advantage during play. Master each of the playable characters, challenge your friends online and uncover the story in a single-player campaign.
Key features
Epic fighting game based on the DC Universe
Fast-paced gameplay that requires good reflexes and general game knowledge
A compelling story, dozens of unique characters with their unique combos, and a competitive online mode
First-class graphics and stunning effects
PlayerUnknown's Battlegrounds
| | |
| --- | --- |
| Release: | 2017-03-23 |
| Genre: | Action & Shooter |
| Developer: | Bluehole, Inc. |
2017 was also the year that started the battle royale hype, thanks to the release of PUBG and other similar games. However, while other games aimed for more of an arcade experience, PUBG leaned more towards realism.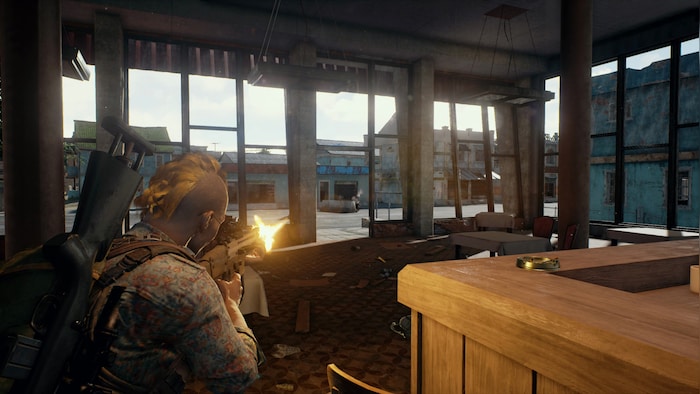 PlayerUnknown's Battlegrounds is a battle royale game that almost instantly became a bestseller and is still popular, even today. It's built around a simple core gameplay mechanic – throw dozens of players on an island and let them kill each other to find out who will be the sole survivor. What makes this genre fun is the fact that each game is unique. You start with no gear, which means that your first task is to scavenge a nearby area and find a weapon to stand a chance against the competition.
One could've thought that camping in a bush is the best way to win, but it's only partially true. Sure, staying low and avoiding drawing unnecessary attention is important, but the game features a shrinking playable area, forcing players to switch their positions often – staying outside the safe zone is extremely dangerous.
Key features
Highly competitive battle royale game in a modern-day environment
A huge open-world environment, where players have to scavenge for equipment and fight for survival
Gorgeous, realistic-looking graphics
Tons of upgradeable weapons to choose from, vehicles for easier travel, and character clothing customization
Assassin's Creed Origins
| | |
| --- | --- |
| Release: | 2017-10-27 |
| Genre: | RPG |
| Developer: | Ubisoft Montreal |
2017 is also the year when a new game from the critically acclaimed Assassin's Creed franchise came out. AC: Origins was like a breath of fresh air – something, the series desperately needed.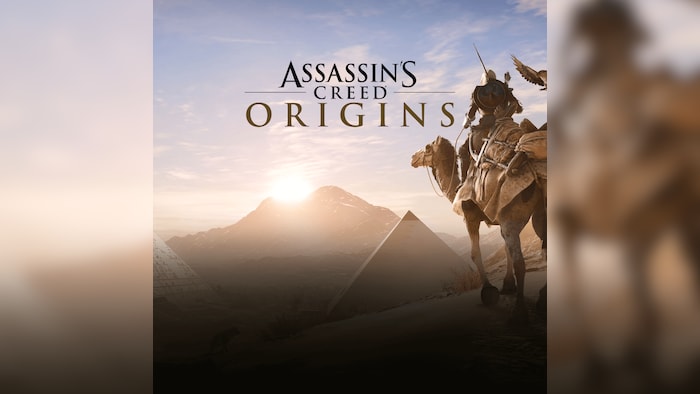 AC: Origins is one of the latest releases in the Assassin's Creed franchise. It's unique for a variety of reasons, and the most obvious one is probably the game's setting. The development team decided to finally let players explore the ancient world, including the famous cities of Memphis and Alexandria. Thanks to the existence of parkour skills and mounts, exploration in AC: Origins is a fun experience in itself, especially considering the game's visuals and various collectibles that are scattered around the large open-world map.
Combat also plays a crucial role here, but most encounters leave players with a choice – stealth and open combat approaches are often equally viable, so if you don't feel like a true assassin, then nothing is stopping you from trying brute force solutions.
Key features
An unforgettable adventure in a vast and breathtaking open-world environment that can be explored freely
Gameplay that involves exploration and parkour, with the addition of fluid combat and stealth mechanics
Character and equipment progression – earn experience, unlock new abilities, and get access to more powerful gear to make your life easier
Optional side activities, such as arena and chariot racing
What Remains of Edith Finch
| | |
| --- | --- |
| Release: | 2017-04-24 |
| Genre: | Adventure |
| Developer: | Giant Sparrow |
Finally, there's also something that could be considered one of the hidden gems – a mysterious story about the curse of the Finch family.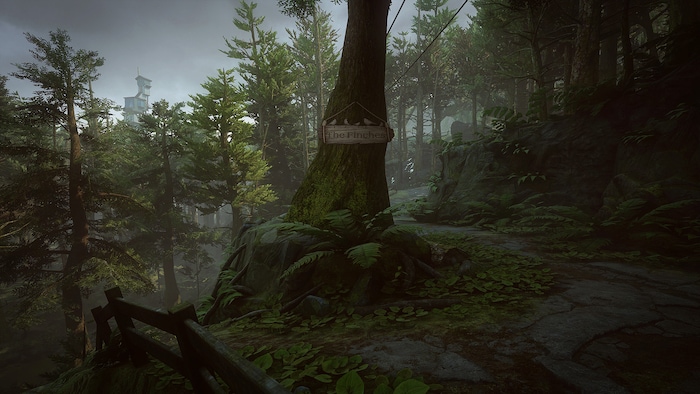 What Remains of Edith Finch is as much a game as it is an experience, or a piece of art, even. It's an adventure that will take you to a secluded mansion of the Finch family, where many secrets wait to be revealed. The game revolves around reliving the past and playing through memories of long-deceased members of the family in search of answers related to the reason behind their untimely deaths.
The gameplay is story-driven and focuses on exploration and visiting a number of different locations – each member's death is explained in form of a certain gameplay sequence. What Remains of Edith Finch has won the BAFTA award for the best game 2017 that surely helped it gain a lot of popularity. Give the game a try and you'll see that the award was a well-deserved one.
Key features
A beautiful game that can even be considered a piece of art
Story-driven and non-repetitive gameplay that revolves around exploring and experiencing the lives of members of the Finch family
The inner voice that allows players to learn what the controlled character is thinking about
Great visuals and voice acting
Best Video Games 2017
The year 2017 spawned many amazing titles and now it's a better time than ever to give them a go if you didn't already. If you're looking for the best PC games from 2017, look no further – take a look at our list and you'll quickly learn about the games that are still worth playing. Pick your favorites and enjoy your time.