Are you having fun with your PlayStation 4? And what if we told you there are accessories out there that could potentially enhance your experience even more? Read on to find out the best and most useful PS4 accessories.
One time you're happily running through the battlefield fighting the enemy team, throwing grenades and shooting guns. Other time you're participating in a high-stakes racing, speeding like crazy to leave opponents behind. And other time your medallion starts vibrating, forcing you to ready your silver sword in order to protect yourself against magical creatures lurking nearby.
Days are passing by and you're having a great time on your PlayStation 4 console. But at one point you may start feeling like there is something missing. Like there must be something more – something you didn't find in the original PS4 package. But what could that be?
Accessories, of course! There are tons of additional stuff for PS4 available on the market. All of this has one main purpose – to further, directly or indirectly, enhance your PS4-related experience. From multi-pad chargers to quickly recharge batteries in two gamepads simultaneously, through external coolers to keep your console cool at all times, to racing wheels allowing to feel like really driving the car in racing games.
Below we present you with a list of some of the possible additional accessories for PlayStation 4 you should consider purchasing to improve your gaming experience. All of the products are available to buy on the G2A.COM marketplace.
| | Name | Sale | |
| --- | --- | --- | --- |
| | PS4 Controller Charger Station Dual | - | Read more |
| | Mutilfunction 2 in1 Bluetooth Mini Wireless Chatpad | - | Read more |
| | Razer Thresher 7.1 for PlayStation - Wireless Gaming Headset | - | Read more |
| | Temperature Control Cooler For PS4 5-Fan | - | Read more |
| | Vertical Stand Charging Station for PS4 | - | Read more |
| | 270 Degree Racing Gamepad Steering Wheel For PS4 | - | Read more |
| | Sony PlayStation Move Motion Controller | - | Read more |
| | Back Button Attachment Extension | - | Read more |
| | Sony PlayStation DualShock 4 Controller Black | - | Read more |
| | 4MOUNT WALL MOUNT FOR PS4 | - | Read more |
| | Sony Official Handbag for PS4 | - | Read more |
| | 8 Thumb Grip Caps for PS4 Controller | - | Read more |
| | Skin Batman Logo for PlayStation 4 Slim | - | Read more |
Dual Charging Dock
Gamepad running out of power is one of the most frustrating things that can happen to a console player, and if you are using wireless controllers you probably already faced this issue before.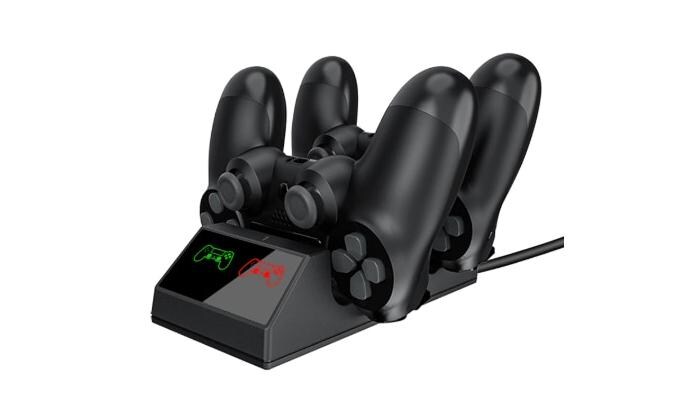 Wireless gamepads require regular charging in order to use them to play, and if you want to play with friends, you need to keep not one, but two or more gamepads charged at all times. This is easily achievable with the dual charging dock, which allows charging two wireless PS4 gamepads simultaneously without the need to turn the console on.
After finished gaming session, simply put your controllers on the dock and enjoy the fact they are both ready to go before the next gaming marathon. Chargers have LED indicators telling you when the charging is complete.
Mini Wireless Keyboard ChatPad
Though it is possible to enter text using a PS4 gamepad directly, you must agree it's not the most efficient way to enter characters. Having a keyboard attached is an alternative option, but it's also not the most comfortable one, as you need to put the controller away in order to type something.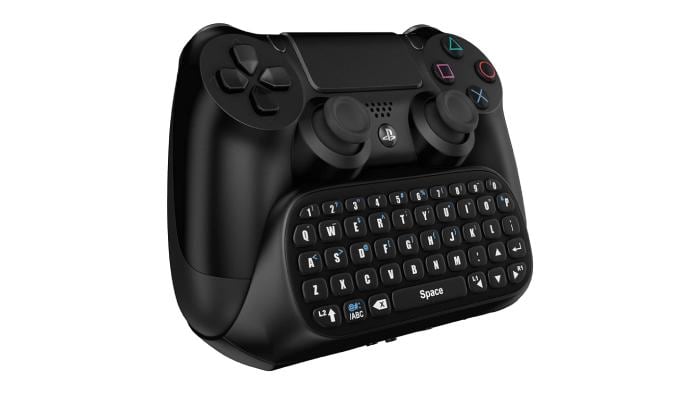 But there is a third method. If you ever wanted to quickly type messages and chat with your team while playing on the PS4 console, with wireless mini ChatPad at your fingertips now you can.
ChatPad is a small keyboard which you can attach directly to your DualShock controller, enabling you to conveniently type the text as you play – you can easily reach all the keyboard buttons with just your thumbs alone.
Wireless Gaming Headset
This is one of the more obvious choices for most console players. If you are not home alone, the sounds coming from the game you're playing may be annoying for other household members.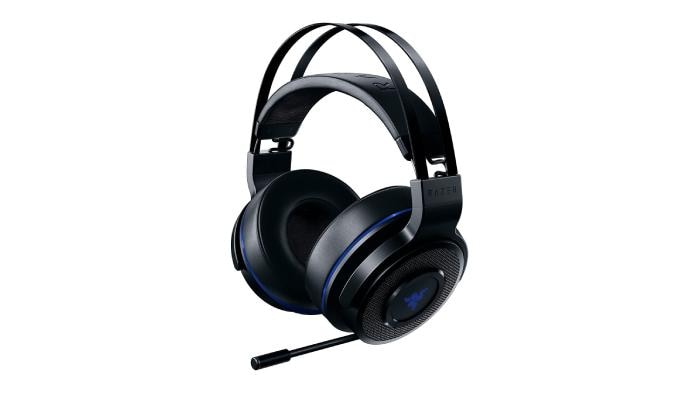 How to reconcile your want to enjoy loud sound effects with the others' want to have a quiet and calm environment? With the headset. A good headset provides you with the ability to not disturb others, but – maybe even more importantly – it allows you to hear things hardly heard on the speakers, like the footsteps of an enemy sneaking nearby.
Just remember to get a wireless pair instead of a wired one – when playing on the console it's the ability to comfortably lie down on a sofa we value the most. Even the 3-meter cable may simply turn out to be too short for this.
External Cooler or Cooling Pad
Every electronic device works thanks to the current flowing through the internal components and electric circuits. Because no perfect conductor exists, some of the energy is lost and changes its form from electrical into thermal one.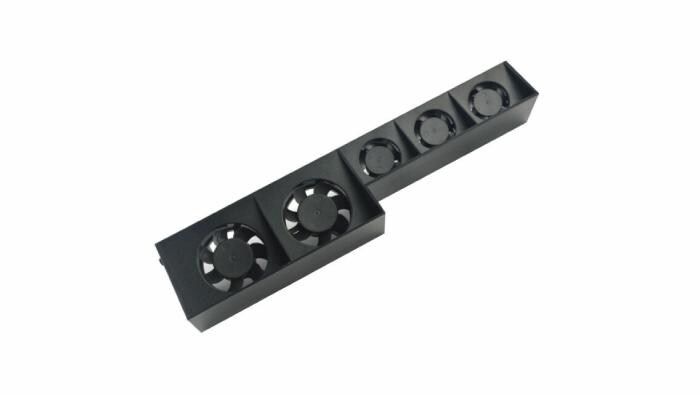 This causes the running PlayStation 4 to generate heat which at one point may slow console's performance – the built-in overheating protection for safety reasons will attempt to slow processor's clocks down to decrease temperatures.
Though PS4 has its own cooling system, sometimes it may not be enough to keep the device cool, and this is where external coolers and cooling pads come in. Simply attach the cooler to your console, connect it to the USB port, and enjoy additional cooling power. Now the console will stay cool even when playing the most demanding titles.
Steering Wheel
Playing racing games is possible with gamepads and, in fact, is much more enjoyable than driving with the keyboard on PC. But there is also another option to make racing games even more fun – a professional racing wheel bundled together with racing pedals and a gearbox.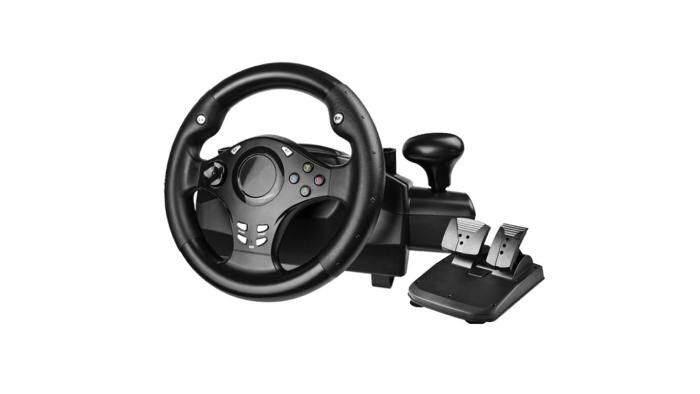 The immersion such setup brings is simply incomparable to the experience you get when using a standard gamepad, just like you would rather use a joystick than a pad to fly an airplane.
The steering wheel can have built-in gamepad buttons, so you won't need to switch between the wheel and pad to change game options or navigate menus. Now you can truly feel like a race driver, traveling through the narrow gravel paths during the day, or conquering the city streets at night.
Mouse and Keyboard Adapter
Though PlayStation 4 finally started to natively support keyboard and mouse, the solution offered by Sony still has its drawbacks. The main one is that you can use these peripherals only in games that support them, and there are not many such titles to choose from.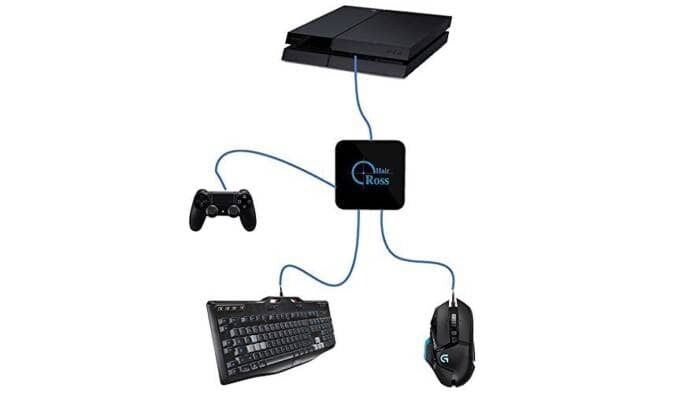 The other one is that despite being able to use the mouse and keyboard to play, usually you still need the gamepad to access some features, which is not really convenient.
The solution is the keyboard and mouse adapter, which lets you use your PC input devices in any PS4 game. The hardware simply lets you map each controller's button to any key you like on your keyboard, and it works with the mouse as well.
PlayStation Plus Membership
This is not a physical accessory, but still worth mentioning, as not every PS4 user is even aware of the existence of the subscription service called PlayStation Plus. And if for some reason you're still not a subscriber, you are missing on a lot of additional stuff.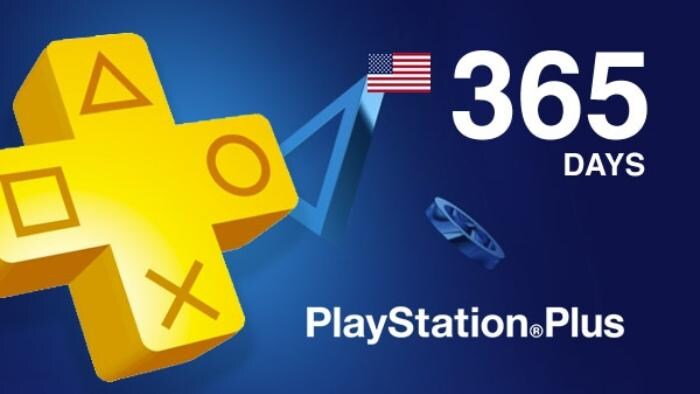 Most importantly, without PS Plus membership, you can only compete online in several games – the list grows significantly after subscribing to PS Plus. Only then you can start your adventure in Red Dead Online or rival other players in FIFA 19. But wait, there's more.
With PS Plus you are allowed to play a collection of games free of charge as long as your subscription is valid, and the library grows with new titles every month. And on top of that, as a PS Plus member, you get exclusive discounts on some of the latest hits.
Summary
There are a lot of ways to improve your PS4 experience, from allowing yourself to use peripherals other than the standard gamepad to play the games to extending your PlayStation Plus membership and jump into online action with friends. If you love racing games, you just can't ignore the fact you can use racing wheels with PS4, and if you wish to be more effective in competitive FPS games, a wireless pair of headphones is a must. Choose the accessories you find the most useful and keep yourself busy rediscovering the PlayStation 4 console.