With the first Anno 1602 release in 1998, no one expected the series to be so successful. It's hard to stand out when there are so many great strategy games out there. But as it turns out, players truly wanted a series like Anno.
The Anno series has been evolving for many years, bringing better and better solutions and improvements. Its' story began modestly but with passion. And gamers caught it right away, finding a lot of fun in Anno 1602's relaxed strategy gameplay. After that, it just got better!
Today we're going to take a closer look at the main Anno game series' path to success. Here is the list of the best Anno games ever!
7. Anno 1602: Creation of a New World
| | |
| --- | --- |
| Release date: | 1998-04 |
| Game modes: | Single-player, multiplayer |
The iconic title from 1998 that started the entire series of Anno strategy games. Although graphically bearing the signs of age, it is still the best Anno game to start with. Anno 1602 stood out from other games, introducing entirely new solutions to the real-time strategy gameplay.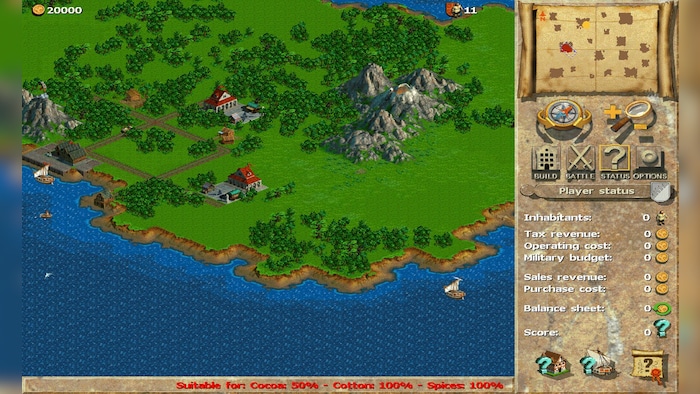 Become an explorer of unknown lands! Colonize the New World and build cities where the citizens will find peace and prosperity. There will be epic battles, trade, politics, and resources. Everything a real fan of real-time games dreams of! Play Anno 1602 and discover the classic foundations on which a whole series of Anno's best games has grown.
Key features
Discover the New World and colonize it
Build cities and take care of the economy and diplomacy
Manage wars and epic naval battles
Play solo or in multiplayer for up to 4 people
6. Anno 1503: The New World
| | |
| --- | --- |
| Release date: | 2003-03-23 |
| Game modes: | Single-player |
The second part of the hit series of strategy games, released in 2002 by Max Design. Brand-new possibilities for economic simulation gameplay, building, diplomacy, and combat! Anno 1503 is living proof that the creators of the entire series never stop their epic work.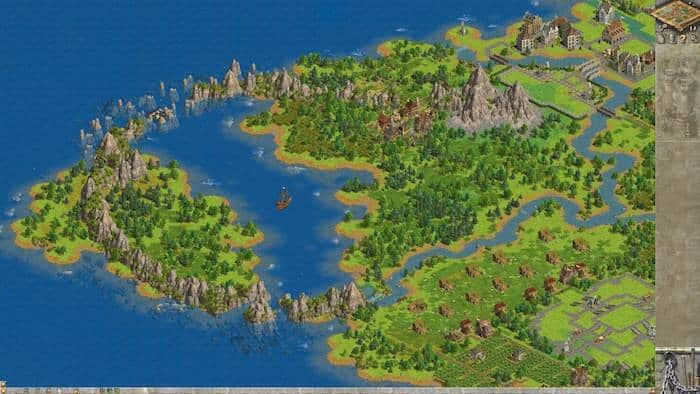 Welcome to the 16th century! From now on, this world is your playground of new gameplay challenges. See a bigger map than before in 2D and experience the best of Anno in a unique setting. Establish cities, explore, forge alliances with your neighbors or defeat them in the fight for unknown lands. What else makes Anno 1503 different from other titles? Instead of taxes, in this edition, you will be earning money at trade stalls.
Key features
Design cities and build over 250 new types of buildings
Trade, earn money, engage in politics, and learn about the world of the 16th century
Fight in battles and carefully plan your next move on a larger map
Choose the game mode that suits you best
5. Anno 1701
| | |
| --- | --- |
| Release date: | 2006-10-11 |
| Game modes: | Single-player, multiplayer |
The third part of the main Anno game series, released on PC in 2006. Try the proven and favorite gameplay in a completely new style, guide the most groundbreaking discoveries, and build the most prosperous overseas colonies!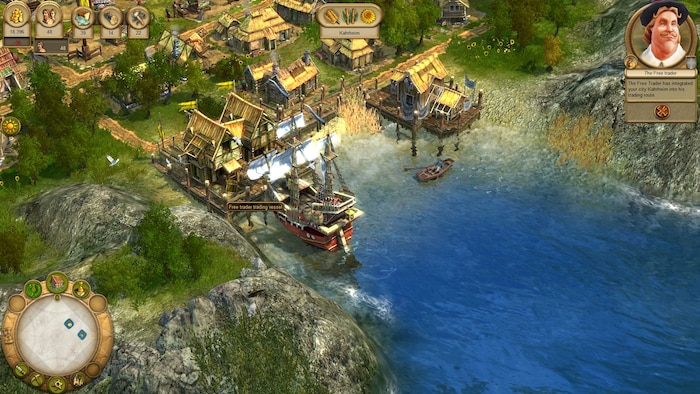 Anno 1701 is the essence of the best in the entire series. Construct cities, manage a fleet of sailing ships and experience the most enjoyable strategic gameplay. And all this in polished 3D graphics that delight with the number of details and natural-looking animations. How can you be sure this game is a must-have? Well, the title was developed in cooperation with players and fans of the entire series!
Key features
Build cities at the turn of the 16th and 17th centuries
Plan long sea voyages, discover new lands and conquer them
Manage economy and army to establish your place on the map
See new graphics in 3D that impress with details
Play solo or in multiplayer
4. Anno 1404
| | |
| --- | --- |
| Release date: | 2020-06-25 |
| Game modes: | Single-player, multiplayer |
Welcome to Medieval Near East! It is the fourth installment in the legendary Anno series, released in 2009 by Ubisoft. It is also the part in which the game developers really caught the wind in their sails, using the mechanisms known from previous titles and significantly improving them.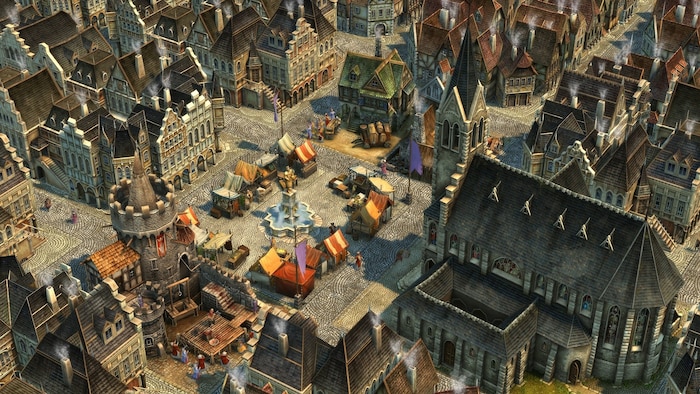 Choose land that will be the perfect new home for your colony. Build villages and watch them smoothly transform into self-sustaining metropolises. It's all in brand-new game modes: epic campaign or sandbox, in which you can truly relax. The Oriental historical setting presents creative possibilities of trade and exchange of goods, as well as forging alliances and waging wars. And what else? Polished graphics, larger maps, and more options for placing buildings. If you like strategy games with Orient in the background – Anno 1404 will meet all your expectations.
Key features
Colonize new land and develop self-sufficient cities
Engage in politics and forge alliances with powerful sultans
See new trading opportunities and get oriental goods
Control the flow of finances and keep your colony safe and prosperous
3. Anno 2070
| | |
| --- | --- |
| Release date: | 2011-11-17 |
| Game modes: | Single-player, multiplayer |
Anno's massive leap to the future. This time, the series differed from the standard historical scenarios, presenting fascinating economic simulation in 2070. Too brave? Never! Anno is perfect in every possible setting.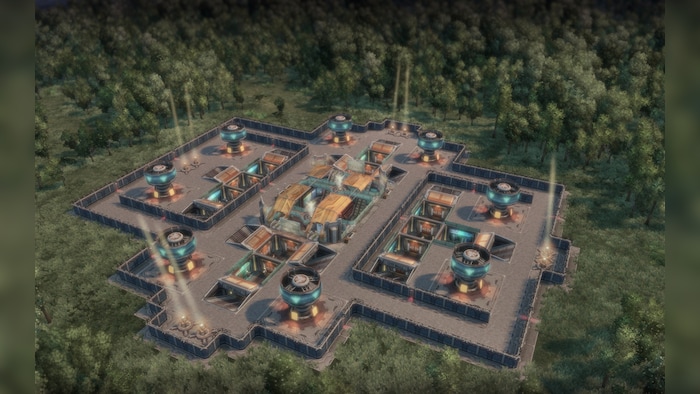 Explore the flooded world of Anno 2070. A climate catastrophe led to a global flood, and the people had to transfer their lives to mighty Ark. Choose one of the three factions and learn their game goals! Each faction differs in terms of opinions, beliefs, and the nature of the gameplay. Complete tasks, expand metropolises and decide on a chosen ecological model. Will you prefer sure profit or quiet environmental protection? No matter which side you choose, it will be an epic future experience in the good old-fashioned Anno style. All this with a DirectX 11 engine that will provide a glorious visual experience.
Key features
Choose one of the three available factions
Complete quests and develop your civilization of the future
Find the balance between producing and using energy
Play solo or in competition and cooperation in multiplayer
2. Anno 2205
| | |
| --- | --- |
| Release date: | 2015-11-03 |
| Game modes: | Single-player, multiplayer |
The next installment of the legendary Anno games series, which is a continuation of Anno 2070. The action takes place in an even more distant future when the Earth has already run out of resources. Using the latest technology, you will travel to the Moon!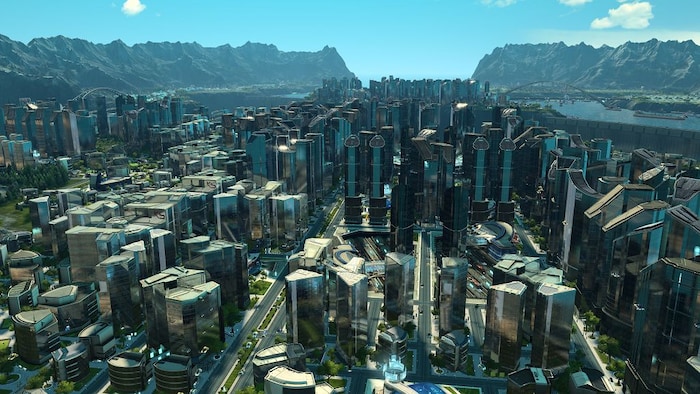 Create a metropolis on Earth to explore space! The survival of humanity depends on your success in developing technology and collecting raw materials. Build cities in signature Anno style, but with a completely new visual setting! Mine resources on the Moon and transport them to Earth. Develop two colonies at the same time: the one on Earth and the one on the Moon. Watch your metropolises operate and develop in the most rewarding way. Anno 2205 is a perfect game for fans of historical titles and space strategies as well.
Key features
See the world of the distant future and build a colony in completely unknown conditions
Develop technology to perform space travel
Collect resources and develop cities
Build residential and industrial buildings
Play on maps in space and on Earth simultaneously
1. Anno 1800
| | |
| --- | --- |
| Release date: | 2019-04-16 |
| Game modes: | Single-player, multiplayer |
Something for fans of strategy games that focus on expansion and production. With its' return to the past, Anno reveals the world of the industrial revolution. Become the greatest ruler and take care of every aspect of your city's development!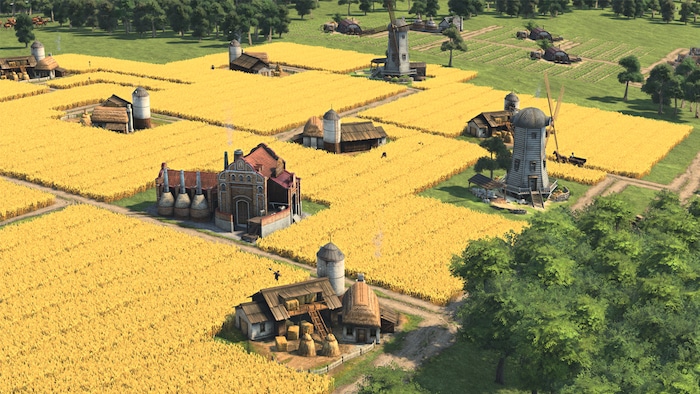 Anno 1800 equals production. Establish a city and make it earn for itself. Collect goods and resources, take care of trade, engage in diplomacy, and keep the citizens happy. Create production chains and sell goods. And don't forget to keep an eye on your finances! In Anno 1800 you will build not only residential buildings but also massive steel factories that will provide your citizens with certain prosperity. Play in a campaign or free scenario and conquer the era of the industrial revolution!
Key features
Build a city and make it earn for itself
Control the flow of raw materials, goods, and finances
Keep your citizens happy and make sure they don't run out of anything
Build factories to produce and earn as much as possible
Play solo or in multiplayer for up to 4 people
Anno is a series of strategy games that evolves without unnecessary noise or epic announcements. It just stays flawless. And although it has passed into the hands of many developers and publishers, its unique character has only slightly changed – and always for the better. When we hear about new releases or unsuccessful DLCs in the stormy sea of the video game industry, in the case of the Anno franchise, we know we will never be disappointed. The upcoming installments in this outstanding series will keep appearing to bring satisfying content every single time.