Do you like sports games, especially those that portray the exciting discipline of boxing? That's great because there are several interesting titles, both classic and newer ones, that you might enjoy! Here's a list of the 5 best boxing games!
Boxing, also known as western boxing or pugilism, is one of the oldest sports and martial arts, which was known as early as Ancient Greece and Rome – it was even one of the disciplines in the ancient Olympic Games.
Boxing, therefore, has an incredibly long and exciting history that has been an inspiration for countless works of popular culture – films, books, and, of course, video games. Today, we will look at the 5 most interesting titles beloved by gamers that should be in your game library!
The best boxing games of all time
1. Super Punch-Out!!
| | |
| --- | --- |
| Release year: | 1984 |
| Developer: | Nintendo R&D3 |
A retro game that kickstarted the Punch-Out!! franchise. Interestingly, it bears the exact same title as the sixth installment in the series, released 10 years later on the SNES. In 2018, it received a reissue and was released on the latest Nintendo console.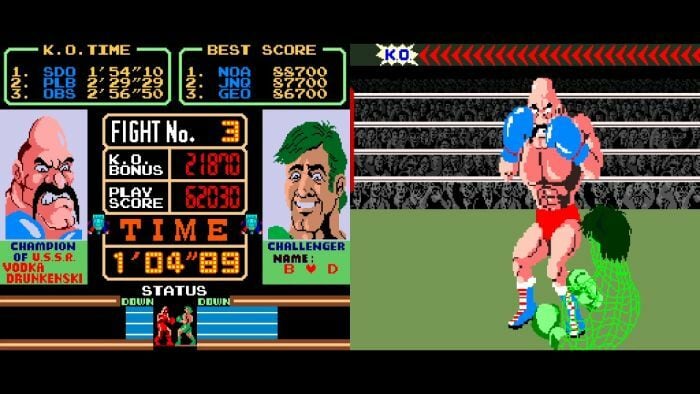 In this game, you play as a green-haired, nameless boxer (later referred to as Little Mac, after the NES version of the game), identified by three letters chosen by the player at the beginning of the gameplay. The game doesn't have a storyline and is based on boxing matches with various opponents.
In this title, you need to master punches, dodges, and blocks and coordinate them with the opponents' attacks. This title is an absolute classic, and every boxing fan must play it!
Key features
A cult classic boxing game
Available for Switch
Unique fighters with their own speed, strength, and abilities
2. Creed: Rise to Glory
| | |
| --- | --- |
| Release year: | 2018 |
| Developer: | Survios |
A relatively new game created and produced by a studio specializing in VR software. This title was also designed with virtual reality in mind and can be categorized as a boxing simulation game.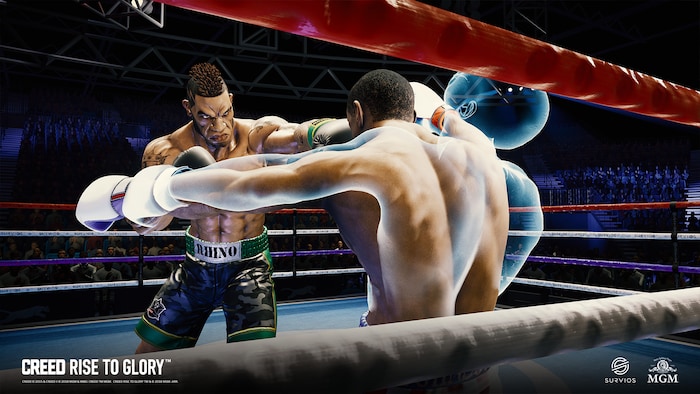 The game was created under the license of the film with the same title. In it, you play as Adonis Creed and accompany him on his journey from a street fighter to a professional boxer. And who better to assist him in acquiring skills than the legendary Rocky Balboa himself?
The game boasts great, slightly caricatured graphics.
Key features
Game based on a movie
Game for VR devices
Following a career of a character
ROCKY BALBOA!
3. Real Boxing
| | |
| --- | --- |
| Release year: | 2012 |
| Developer: | Vivid Games S.A. |
Created and released by a Polish studio, this game drew inspiration from the iconic Fight Night series. Initially, the game was developed for mobile devices and the Sony portable console, but it eventually made its way to PC as well.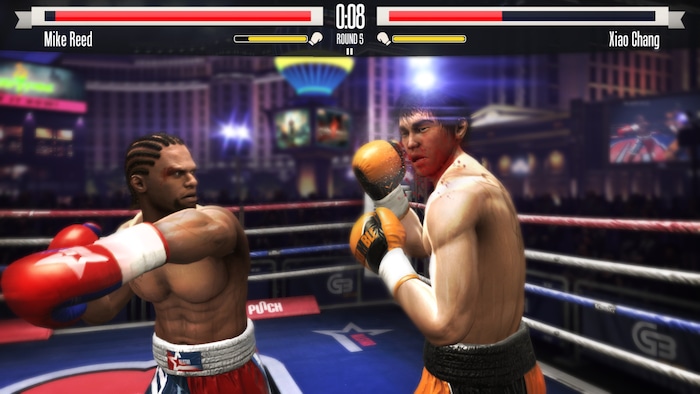 The game doesn't have a storyline and focuses on gameplay. In this title, you can play in several modes: career mode, fighting against AI in PvC, and PvP matches against other players.
Interestingly, realistic character animations were created using motion capture technology.
Key features
Available on many handheld and mobile devices
Few game modes
Realistic character animations
Game inspired by the iconic Fight Night series
4. Fight Night Round 4
| | |
| --- | --- |
| Release year: | 2009 |
| Developer: | EA Sports |
The fourth installment of the beloved series created by EA. Both the series and the game itself gained recognition and player acclaim due to their realism.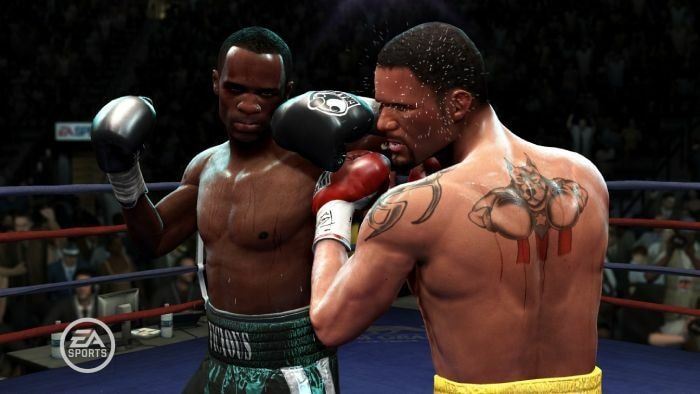 In this title (and throughout the series), your character is a custom-made boxer who goes up against various real, licensed boxers from different weight classes and eras, such as Mike Tyson and Muhammad Ali. You can also play as those boxing legends.
Each boxer has features similar to their real-life counterparts, including height, weight, and skills like long-range fighting and dodging.
Key features
Instalment of an iconic series
Super realistic graphics
Real life, licensed characters…
…with their unique skills
5. Undisputed
| | |
| --- | --- |
| Release year: | 2023 |
| Developer: | Steel City Interactive |
This is the last game in our ranking, a brand-new boxing game that has been available in Early Access since January 2023. The full version is scheduled for release in December 2023.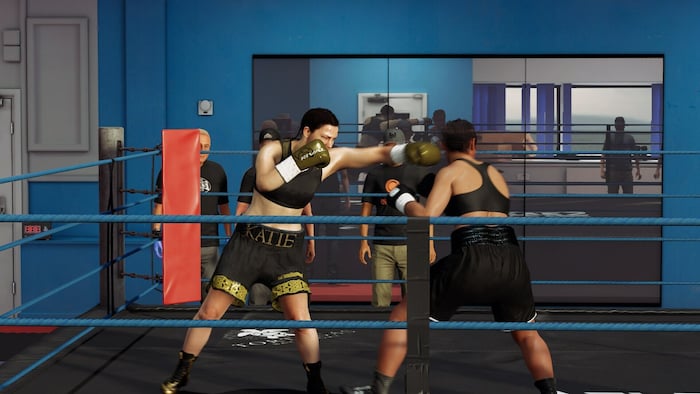 In this title, your character is a boxer who you can create yourself. He gradually develops his career. You can play both in career mode and participate in matches against other players, such as during official tournaments.
Despite being released just a few months ago, the game has been hailed as one of the most authentic boxing games, thanks to being developed under the guidance of boxing experts.
Key features
A character created by yourself
Developing career
Good, realistic graphics
One of the most authentic boxing games
Summary
As you can see, our small ranking of the best boxing games of all time includes both classic titles and entirely new, authentic productions that impress with their graphics and excellent combat mechanics. This means that everyone – whether a retro enthusiast or a fan of AAA games – will find something for themselves on our list.
If you've always dreamed of a boxing career or simply love the sport, be sure to play one (or all) of the titles prepared in our ranking!