We all love our pets, but one conquered human hearts a long time ago in ancient Egypt – the cat. And this never-ending story continues, as cute kittens literally rule the world to this day.
Soft kitty, warm kitty, little ball of fur! And an effective killing machine at the same time. We worship all feline features, falling in love with these judging little faces. Fortunately, the world of video games is a realm of magic that makes any dream come true – even that of becoming a cat! So if you dream of a tiny adventure in the body of the most charming kitten ever, we have something just for you. Welcome to the full list of the best cat video games!
Stray
| | |
| --- | --- |
| Release date: | 2022 |
| Genre: | Adventure |
| Developer: | BlueTwelve Studio |
Released in July 2022, Stray won the hearts of players on Steam in less than a month. Now it is the best game where you play as a cat – perfect for cyberpunk theme enthusiasts.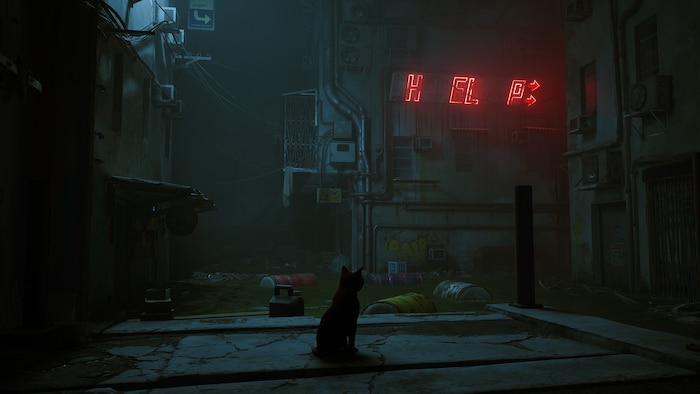 Play as a cute lonely kitten in a futuristic city populated by robots. To return to your family, you must find your way out and discover the secret of this strange place. Explore, avoid obstacles and do what you want! A friendly drone equipped with extensive knowledge of the cyberpunk world will support you on your way. Avoid dangers, discover secrets, and have fun in the best cat video game ever!
Key features
Play as a homeless cat in a futuristic robot city
Explore levels, avoid obstacles and solve simple puzzles
Interact with the locals and discover their secrets
Learn the dramatic history of humans and robots
Rain World
| | |
| --- | --- |
| Release date: | 2017 |
| Genre: | Platform, survival |
| Developer: | Videocult |
Enter a strange post-apocalyptic reality to fight for survival as a lonely Slugcat. It is a world where the rain never stops, and every creature has to do its best to survive the next day.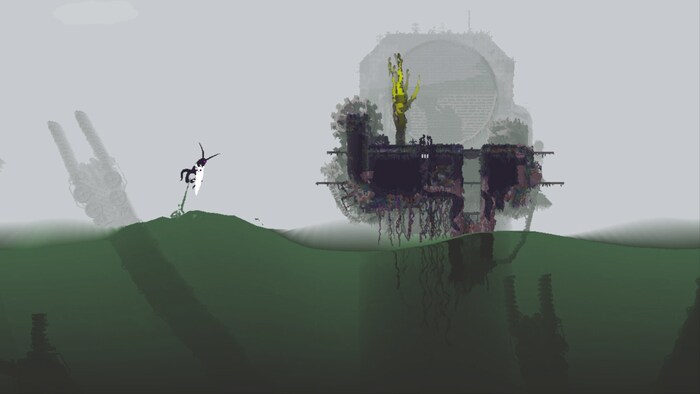 Explore a mysterious land full of forgotten machines and various creatures. As more and more water appears, survival becomes an increasingly difficult task. Hunt for food, find places to hide, avoid giant animals and discover the secrets of this world. This title is a challenging recommendation for fans of independent platformers.
Key features
Play as Slugcat and fight for survival
Explore a bizarre world and discover its secrets
Collect food and look for the best hiding places
Play solo or in multiplayer with up to four players
The Purring Quest
| | |
| --- | --- |
| Release date: | 2015 |
| Genre: | Platform, indie |
| Developer: | Valhalla Cats |
If you are looking for a short adventure in the world of cats – this title will be perfect. Be a cat, meet cats, do cat stuff and embark on a challenging cat quest!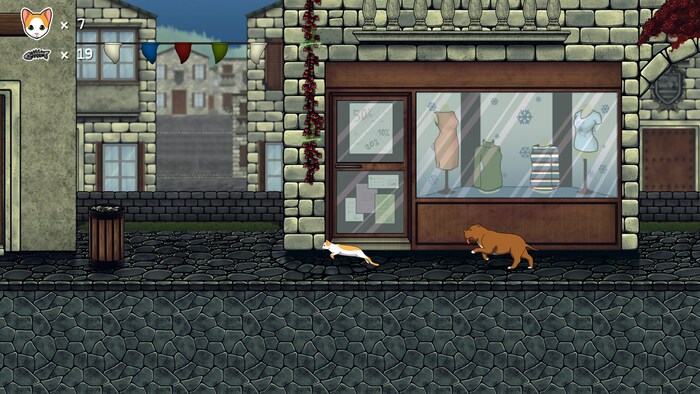 Play as Kimchi – a brave white and red kitten with a vital mission. Go on an engaging journey and encounter all kinds of cat personalities. Chat, release them from their cages, and get carried away by a hilarious adventure! It is a touching and graphically perfect story for all lovers of cats and pets in general.
Key features
Play as Kimchi and embark on a unique quest
Explore the area and do what cats do
Meet other cats and get information
Lose yourself in the loveliest pet story
Gato Roboto
| | |
| --- | --- |
| Release date: | 2019 |
| Genre: | Action-adventure, Metroidvania |
| Developer: | Doinksoft |
Take this chance and become the cat piloting a mighty mech. In the space!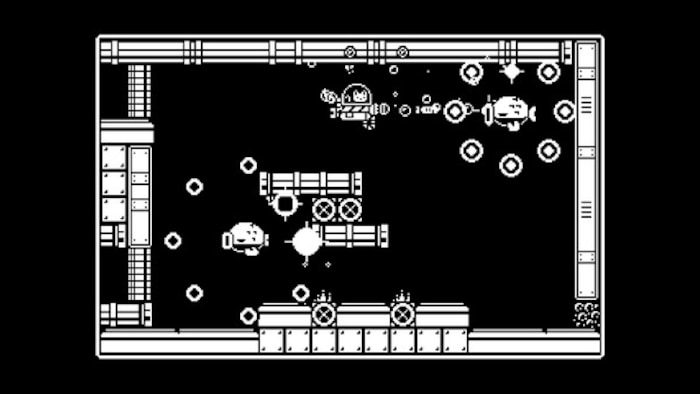 When Gary's ship crashes on an alien planet, the man finds himself trapped with no way out. Now his only hope is Kiki – an adorable kitten on the mission of her life. Play as the bravest cat in space, control a mighty mech, and explore a new land! Explore, collect equipment, upgrade your costume and have fun in fast-paced combat against masses of enemies. If you love dynamic 2D platformers, Gato Roboto will make all your dreams come true!
Key features
Play as a space kitty driving a powerful mech
Explore the underground maze to gather clues and equipment
Upgrade your mech and enjoy adrenaline-fueled combat
Get out of your outfit and overcome obstacles as a cat
MagiCat
| | |
| --- | --- |
| Release date: | 2017 |
| Genre: | Adventure |
| Developer: | Kucing Rembes |
Cats and magic? Yes, please! Take a trip to the adorable world of MagiCat and embark on a retro adventure in one of the most challenging cat platformers.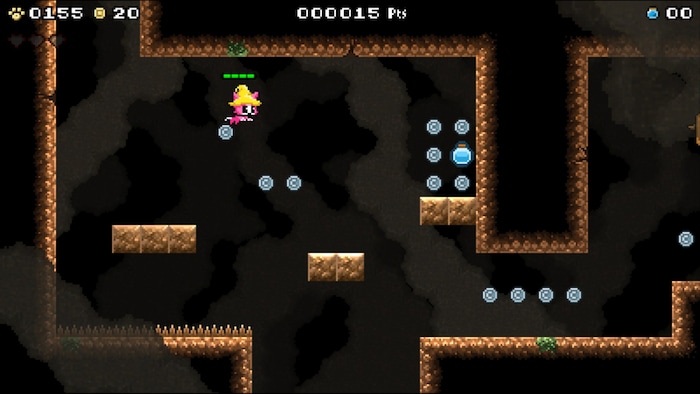 Play as a heroic kitten and go on a risky journey to retrieve a powerful artifact and save the world. Explore exotic levels, visit mysterious locations, and discover secrets through dozens of rewarding hours of gameplay. Jump, dash, use powers, and make your way through 63 engaging levels in this cat adventure for everyone.
Key features
Play as a little kitten on the big quest
Explore 63 levels and avoid obstacles
Collect valuable items and retrieve a stolen artifact
Lose yourself in the retro audiovisual setting
A Street Cat's Tale
| | |
| --- | --- |
| Release date: | 2019 |
| Genre: | Adventure, simulation |
| Developer: | feemodev |
It is an adventure-survival game for PC and Nintendo Switch where you will play as a lonely kitten abandoned on the streets of an unfamiliar city. Do whatever it takes to survive all twelve days and make friends on your way to adulthood.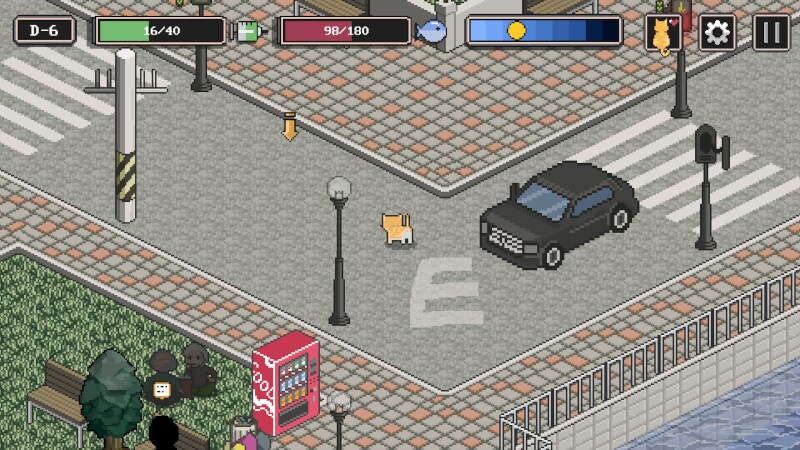 There is no plot in this game – you create your own story. Play as a stray kitten and try to survive twelve days in the city streets. Explore, encounter other heroes, and engage in your relationships to complete quests. Make yourself a shelter and seek food. It is an exciting adventure game where, depending on your decisions, you'll see eleven different endings!
Key features
Play as a stray kitty
Explore the city and search for food
Build yourself a shelter and make new friends
Survive twelve days to see one of the eleven endings
Cattails
| | |
| --- | --- |
| Release date: | 2017 |
| Genre: | Adventure, role-playing |
| Developer: | Falcon Development |
Become part of the sweetest cat story! Play the feline version of Stardew Valley to experience a legendary adventure, make friends, and fall in love with the alternative reality of your dreams about the perfect cat RPG.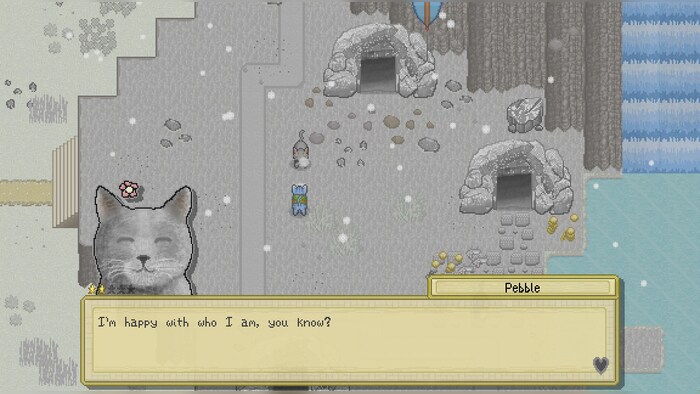 Cattails is a single-player role-playing game where you decide about your own story. Enter a world inhabited by cats and join one of the colonies to start your new life. Create your dream hero, explore a beautiful world, collect treasures and make great friends. Swim, hunt, fall in love, and do whatever you want! It is a recommendation for RPG fans for long hours of relaxing gameplay.
Key features
Play as one of the cat colony members
Create a hero and develop your shelter
Explore a world of new possibilities and embark on an adventure
Make friends and start a family
Cats Are Liquid: A Better Place
| | |
| --- | --- |
| Release date: | 2019 |
| Genre: | Adventure |
| Developer: | Last Quarter Studios |
It is an indie platform game where you can play as a liquid cat to embark on a touching adventure. See the mythical world and discover its secrets to uncover the truth about your existence.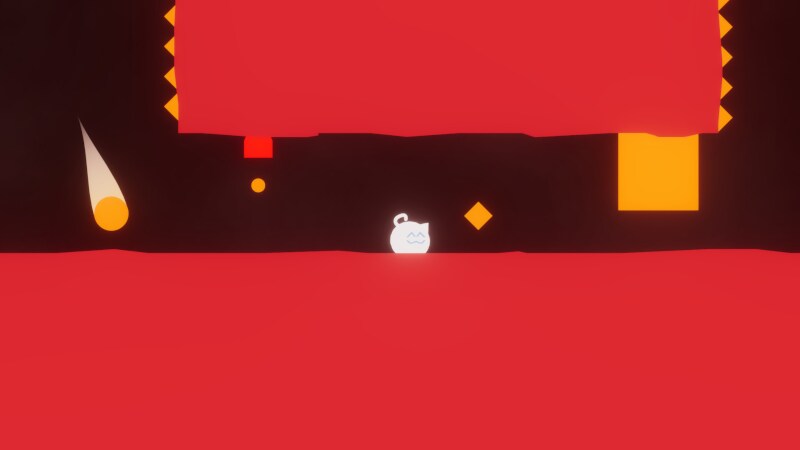 Cats are Liquid is a delightful mature game where you will manage the actions of a friendly kitten. There are no battles, explosions, or fast action but a thrilling tale about loneliness and friendship. Explore 120 levels, discover new skills and overcome obstacles to see the rest of this fascinating story.
Key features
Play as a liquid cat
Explore 120 levels and discover their secrets
Practice your skills and make friends
Get carried away by thrilling adventure
Blacksad: Under the Skin
| | |
| --- | --- |
| Release date: | 2019 |
| Genre: | Adventure |
| Developer: | Pendulo Studios |
If you are a fan of crime fiction, detective series, and kittens, choose Blacksad! This title combines the best of these genres, adds a little extra, and creates complex gameplay in the style of games like Detroit Become Human or The Wolf Among Us.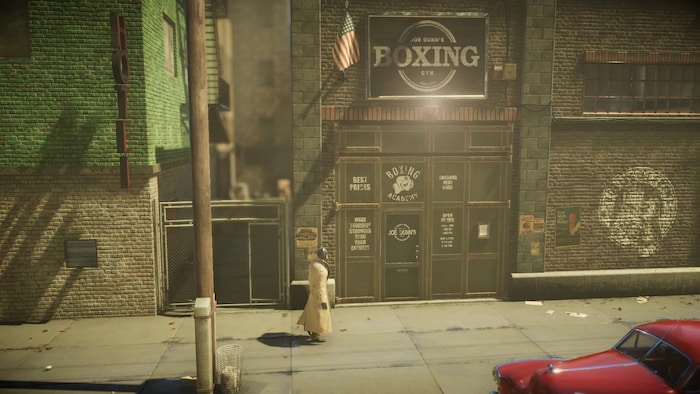 When Joe Dunn gets killed, and his best player disappears, the boxing club's new owner has to fight for herself. Luckily, John Blacksad is a brilliant detective and your cat hero. Start your criminal adventure in 1950s New York and collect all the clues to uncover the shocking truth. Only your sixth feline sense and challenging decisions can bring you to the end of this dark story.
Key features
Play as a cat detective
Start an investigation in 1950s New York City
Explore, make decisions, collect clues, and chat with other heroes
Lose yourself in the dark atmosphere
Cat and Ghostly Road 
| | |
| --- | --- |
| Release date: | 2020 |
| Genre: | Adventure |
| Developer: | BOV |
Can cats see things that don't exist? See for yourself by playing this point-and-click adventure, where you will manage the actions of a white cat bravely traversing the mysterious world of demons and the dead.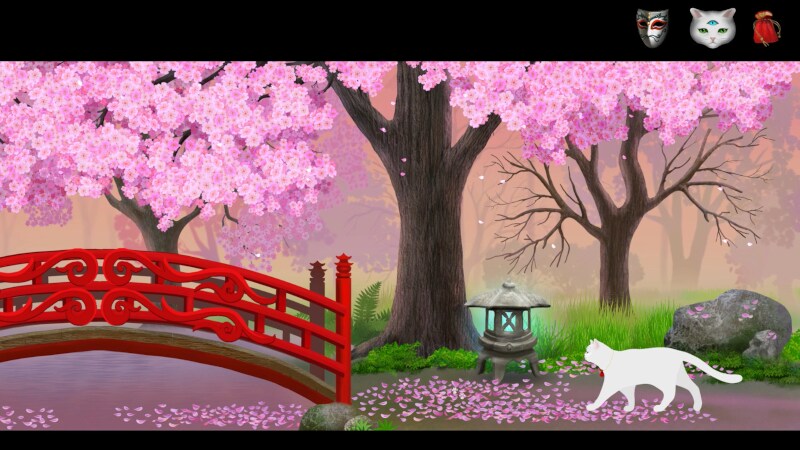 Embark on a scary journey to the spirit world. Play as a white cat and start your supernatural adventure. Explore mysterious locations, discover clues and chat with the ghosts. Do whatever it takes to get the information and continue your journey. But be careful – the demons keep some challenging puzzles up their sleeve.
Key features
Play as a cat in the world of ghosts and the dead
Go on a journey to save your friend
Explore, discover secrets and chat with other characters
Solve puzzles to see the end of this thrilling story
Video games with cats aren't just adorable titles for kids. As in any other genre, even in this case, you can find the gameplay just right for you! Fancy an adventure? Or maybe a dark survival story in a post-apocalyptic world? Among the best cat-playing video games, you will find everything you want! And you will be a cat – this is definitely the best feature because this world belongs to cats. And cats make it purrfect!