Civilization 5 is a strategy giant in the gaming world, there is no doubt about it. But what truly makes it so awesome? Let's check!
Civilization is a strategy game series from Firaxis, where you can create a massive nation and take power over an entire world. By waging wars, building wonders, and acquiring new technologies, you can conquer other civilizations and expand your piece of land however you like. But is it a base game alone that makes it so perfect for long hours of engaging gameplay? No, the secret to this gaming recipe is an enormous choice of Sid Meier's Civilization V DLCs. By accessing them, you can significantly boost your gameplay experience and drastically modify your tactics on the map. If you are interested in getting some nice additions to your game cheaper, you can find a ready-made DLC Bundle of the best add-ons for Civ V on G2A.COM! But if you prefer to look for something special on your own – check out this article about the best Civilization 5 expansion packs on Steam!
All Civilization V DLC and Expansions
Civilization and Scenario Pack: The Mongols
Fulfill an ambitious Genghis Khan legacy and become the greatest conquerer in the world! Bring other nations to their knees and grow in wealth and power over hundreds of years.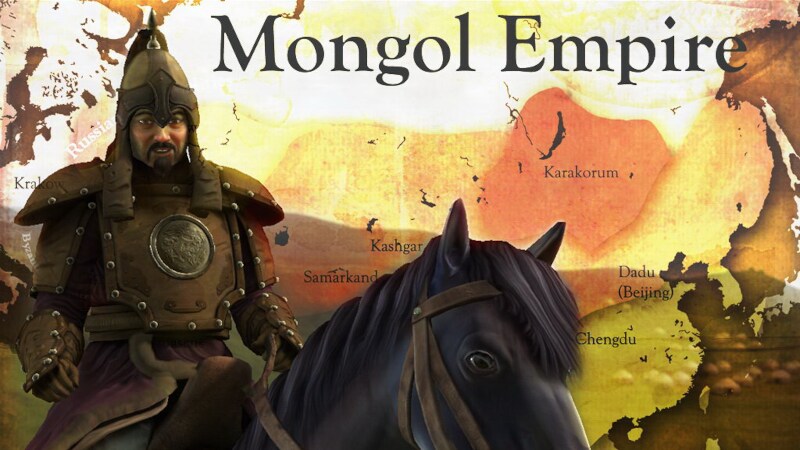 Mongolians are a battle-oriented civilization, using super effective mounted units on the map. Discover the unique skills of Keshiks and Khans to create an unstoppable army, destroying everything on its way to power. It is a perfect nation for players seeking brutal combat and spectacular victories! And the map is always full of poorly guarded cities with many precious treasures hiding within their walls.
Key features
Become a leader of the Mongolian civilization
Conquer at least four great nations
Learn the skills of Keshiks and Khans units
Battle and win new treasures, buildings, and technologies
Babylon (Nebuchadnezzar II)
The Babylonian Empire put itself forever on the pages of history. Prove yourself to its greatest leaders and become the mightiest of them all!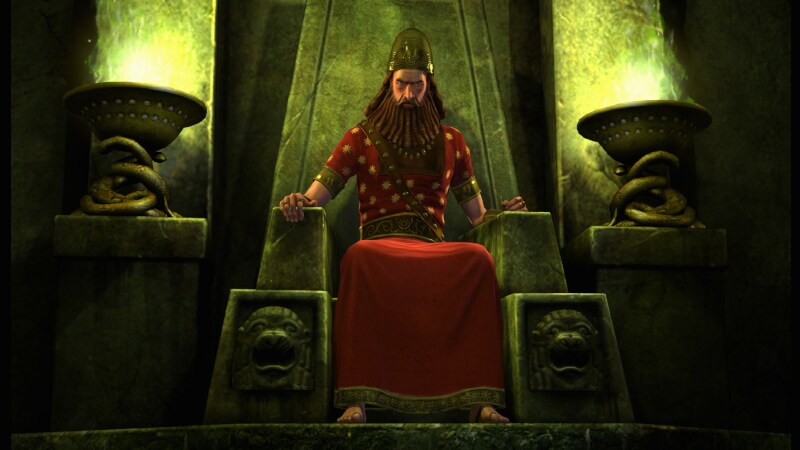 The Babylon DLC is all about scientific development and defensive combat. With this civilization, you will enjoy the grandest technological advancements right at the beginning of the game. Combine it with other development paths and discover entirely new ways for a victorious end of the game. What's more, this nation features Bowmen and the Walls of Babylon, which are great for defense.
Key features
Lead a great Babylonian Empire
Focus on scientific development
Try Bowmen in combat
Build Walls of Babylon to ensure safety
Cradle of Civilization - Mediterranean
The Mediterranean is a cradle of European Civilization, and now you can become the one supervising its development! Discover magnificent ancient cities, engage in diplomacy, and enjoy the generous lands of this outstanding location.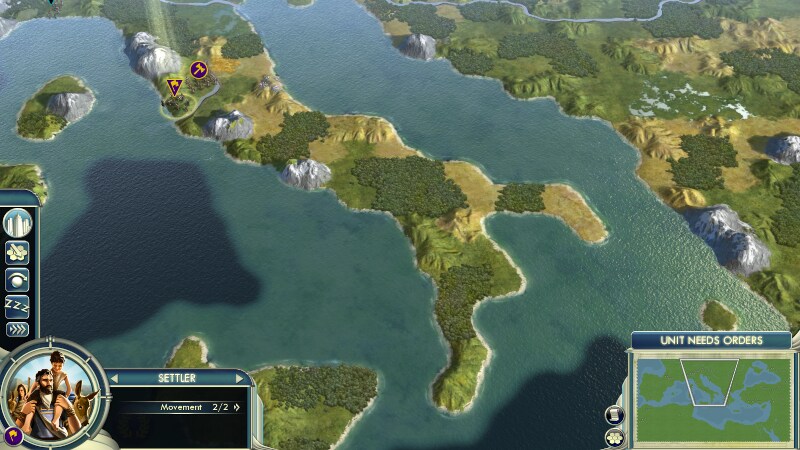 Choose a leader and learn the history of The Mediterranean by managing it yourself. Explore islands and rocky coasts, play engaging scenarios and build breathtaking wonders to outrun all your opponents. Or create the dream scenario and have fun however you like!
Key features
Play the engaging Mediterranean DLC
Manage the grandest cities in this location
Choose a leader and scenario
Create your scenario in World Builder
Cradle of Civilization - Asia
Immerse yourself in the jasmine-scented history of ancient China. Discover the cradle of the greatest inventions like gunpowder or paper and the impressive wonders like the Great Wall of China.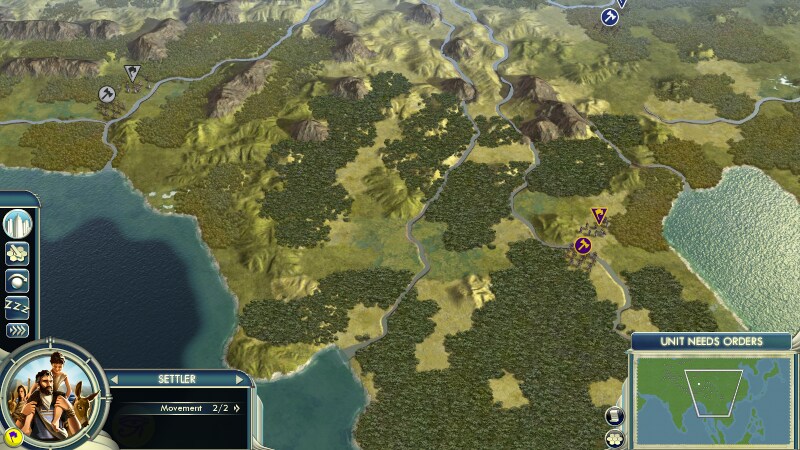 Play an entirely new map featuring Yellow River Valley and Indus River Valley. See unknown locations and play scenarios with your favorite leaders designed for this map. Try out different spots for building, combat, or developing your cities and decide on your playstyle. This addition is a whole pack of new gameplay possibilities!
Key features
Discover a brand-new Asia map
Choose your leader and develop your nation for hundreds of years
Explore exotic locations and establish cities
Create your scenario in World Builder
Cradle of Civilization - Americas
Establish your epic empire among the rocks and jungles of the Americas! It is a land of wealth and resources just waiting for discovery. Become its master and dominate the world map.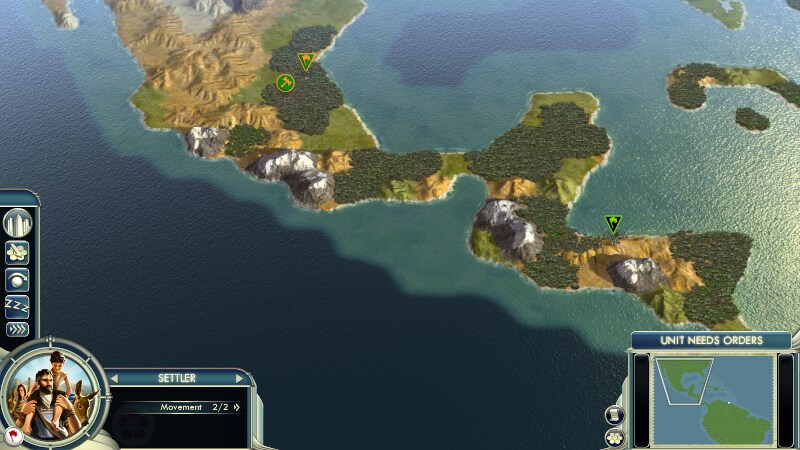 This Cradle of Civilization map pack is a fascinating area stretching from Mexico to Peru. Construct your cities in the wilderness and steer the story as you please. It is an addition with the Americas at your fingertips!
Key features
Play in both Americas
Choose a civilization and manage its development in a unique area
Discover new ways to build on the coast
Play a ready-made script or create your own
Cradle of Civilization - Mesopotamia
Become the lord of an ancient land between the Euphrates and Tigris! The time of great discoveries and spectacular buildings has just come. See this beautiful world of new possibilities in the next Cradle of Civilization pack, and have fun!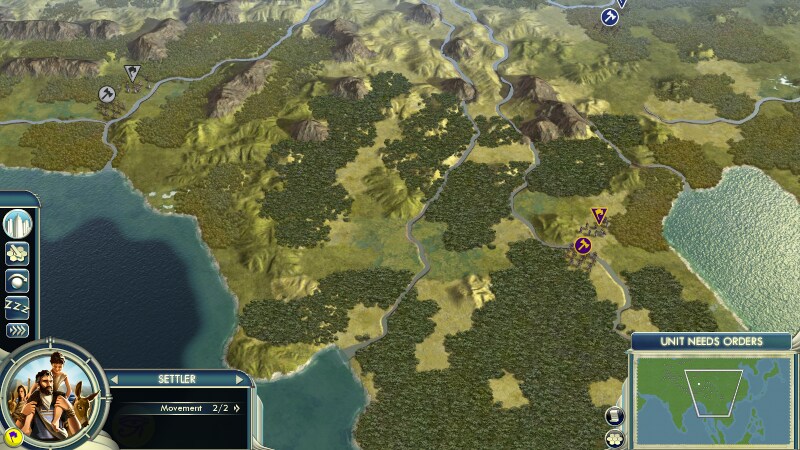 Join your game on the Mesopotamian map and get the best out of it. Do you prefer grassy wastelands or humid jungles? In this map, you will find all of these and more. Choose a civilization that will feel at home in Mesopotamia and use the benefits of this unique land to your advantage.
Key features
Play on a Mesopotamian map
Use the terrain layout to your advantage
Plan the distribution of cities and the production chain
Guide the history of this land as you please
Double Civilization and Scenario Pack: Spain and Inca
The time of grand discoveries and overseas journeys is coming! The rulers of Europe are willing to pay a lot for the ways to unknown lands. Which of the two new civilizations will you lead in this scenario? And will it be you who will become the master of the New World?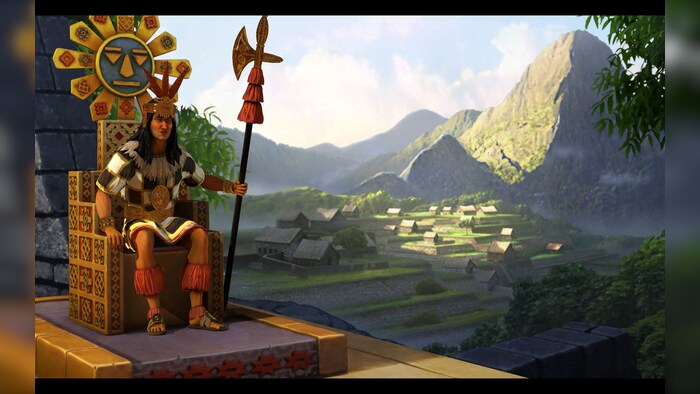 This DLC adds several new scenarios and two civilizations to the gameplay. Play as Isabella of Castile and lead the conquistadors ready to conquer new lands. In this campaign, the most crucial thing is the exploration and efficient conquest of other nations, which can become an interesting diversity for enthusiasts of managing typical European civilizations.
Or play as Pachacuti and become the greatest Inca ruler ever! Will you be able to defend your kingdom? And how far will your power go? Find out in this addictive expansion pack full of new possibilities for conquest and memorable discoveries!
Key features
Discover new civilizations and lead them to victory
Try out brand-new scenarios to create your own story
Explore to discover precious New World
Establish your position on the map and conquer
Civilization and Scenario Pack: Polynesia
Play as the most charismatic leader in Hawaiian history and develop the unique Paradise Found! You will get all this and more in this exciting and sunny Polynesia DLC with entirely new scenarios and civilizations to enjoy.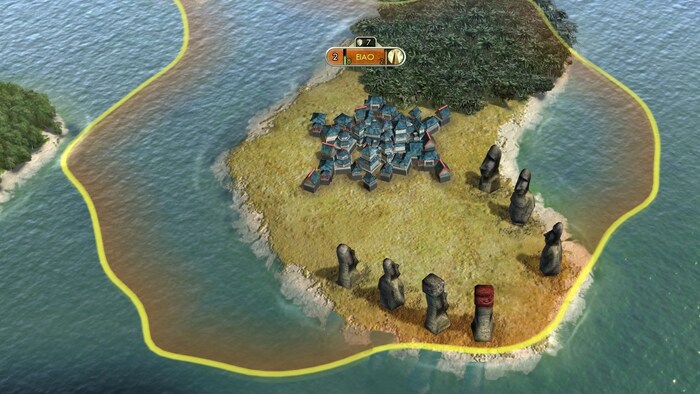 Play as Kamehameha – a noble Hawaiian leader. Discover new lands, new units, and new tactics to use in your strategy Civ 5 gameplay. Assemble a fleet and plan the development of your cities on many Polynesian islands. Use your mighty warriors in combat, conquer as much as you can and have fun in engaging campaigns to win!
Key features
Play as the Hawaiian leader
Use new military units in combat
Build a fleet and conquer
Create impressive buildings and develop your nation
Civilization and Scenario Pack: Denmark - The Vikings
The Vikings are made for battle, and you will find it out in this brutal expansion pack! Manage the actions of Harald Bluetooth, the mighty king of Denmark, to understand the determination and the endless desire for conquest.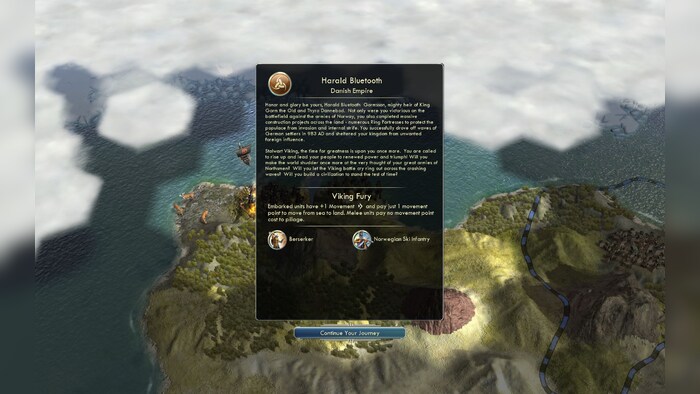 The British Isles have always been the most precious travel destination for fearless Vikings. Create an army and use your mighty warriors to make this dream come true! Play an engaging scenario, change the course of the story and shape it the way you want. It is a fantastic addition for all combat and conquest enthusiasts.
Key features
Play as the mighty leader of Denmark
Lead the Viking forces and conquer new lands
Play an exciting scenario full of dramatic plot twists
Lose yourself in adventure and battle madness
Explorers Map Pack
It is a set for those who are not looking for new scenarios but new areas for their gameplay. Are you looking for geographically accurate maps? Or maybe you prefer randomly generated locations? You can find it all in Explorer's Map Pack!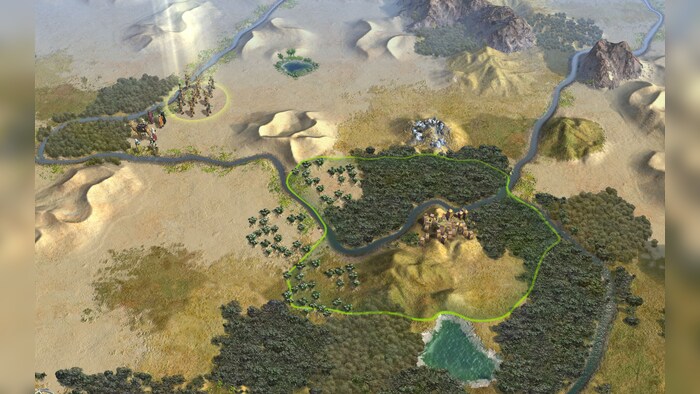 This set includes the British Isles, Japan, the Bering Strait, the Caribbean, and the East of North America. Everyone can enjoy what they like best in this DLC! Each of these maps reflects the actual locations on the globe, adding realism and excitement to the gameplay. And if you prefer maps that change with each playthrough, this pack offers you exactly five such areas. All this is cheaper in one set! Get it right away and become a born explorer in your favorite Civilization 5.
Key features
Play on five geographically accurate maps from around the world
Try five maps with changing landscape
Enjoy the gameplay in the most exotic corners of the planet
See the richness of the terrain, seas, and hills
Civilization and Scenario Pack: Korea
Guide the Korean Civilization! Play as Sejong the Great and decide on the development of your nation over the hundreds of years. These are entirely new possibilities of strategic gameplay on the world map.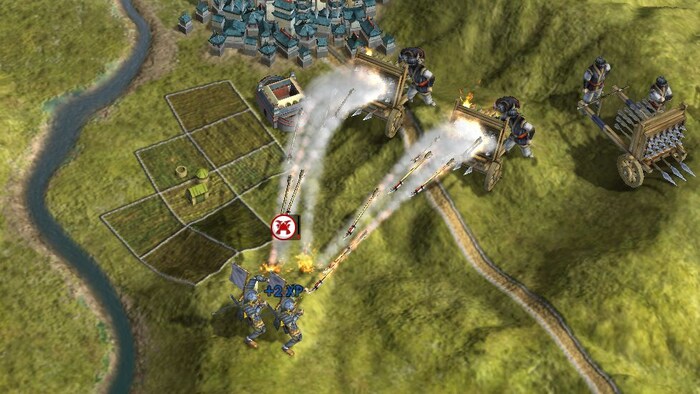 Play a new scenario and lead a new civilization. The political situation in Asia is fluid, and it is up to you how Korea will do in this campaign. Create an empire, send experienced warriors to battle, and focus on technological development. And hurry up because your enemies are growing stronger!
Key features
Lead the mighty Korean civilization
Play as Sejong the Great and focus on technological development
Use new units in combat
Decide the future of your nation and ensure its prosperity
Wonders of the Ancient World Scenario Pack
Join the race for the best wonders of the world and outrun your opponents in the development of civilization. Erect ancient structures and reap the benefits from the beginning of your Civilization 5 game!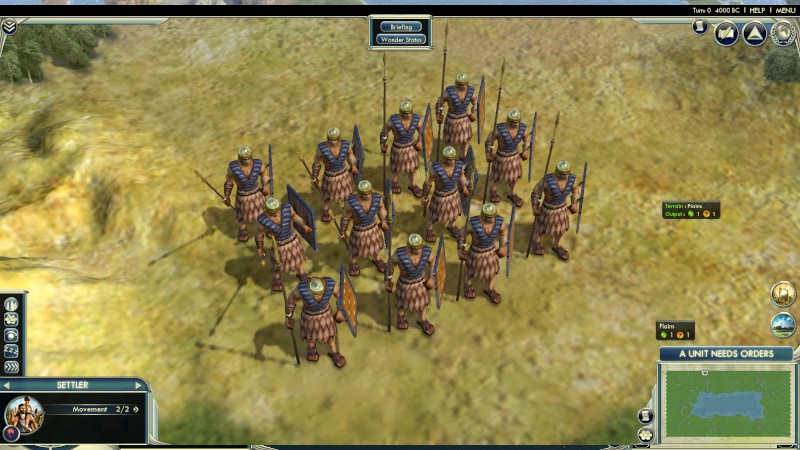 Build the Statue of Zeus, the Temples of Artemis, and the Mausoleum of Halicarnassus to defeat your opponents at the earliest stage of civilization's development. Enjoy a boost to your combat, get more resources and expand cities even faster and better than ever. This expansion pack is a must-have set for players looking to gain an advantage right at the start of the game!
Key features
Build three new world wonders
Enjoy additional benefits and grow faster
Fight to win the race for the best wonders in the world
See new gameplay possibilities right at the beginning of the game
Scrambled Continents Map Pack
More maps mean even more strategic fun! Choose the Scrambled Continents package to enjoy completely new locations around the world. Challenge yourself to create a civilization in the most unpleasant conditions, hiding the most precious resources.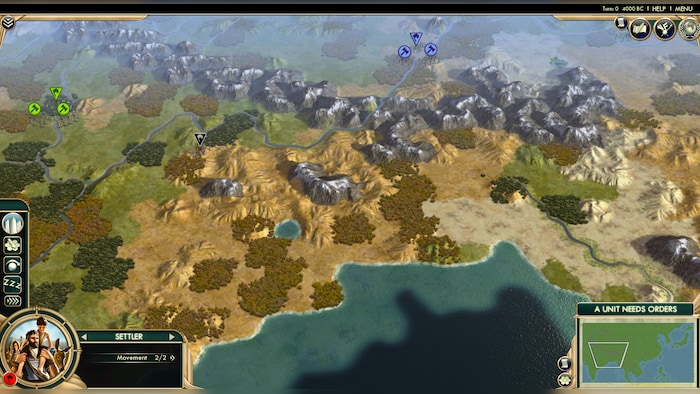 In this extensive package, you will find maps of the Americas, the Middle East, Western Europe, East Asia, Africa, Antarctica, Oceania, and all continents on Earth. Wanna have the whole world at your fingertips? This pack will make your dream come true and offer endless possibilities to play the best gameplay in the race for the advancement of civilization.
Key features
Access new locations
See new content for each map with each game you play
Try new strategies and tactics in exotic locations around the world
Plan an impressive campaign of conquest all over the world
Scrambled Nations Map Pack
Boost your gameplay with exciting maps of countries and the whole world! Looking for replayability? This set is the answer to all your needs.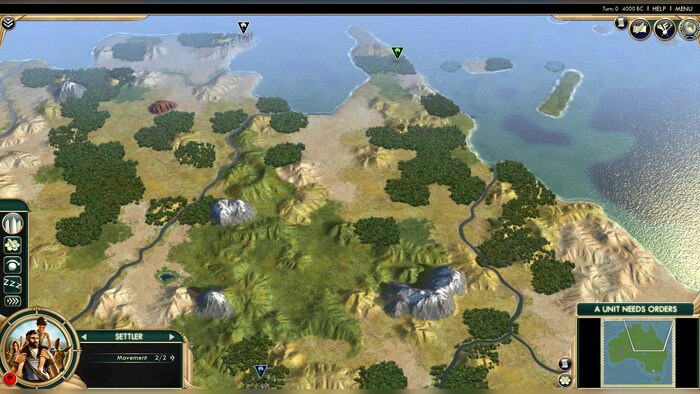 In the Scrambled Nations Map Pack, you will get a map of Great Britain, France, Australia, Canada, Turkey, and many more! See how the country outlines remain the same, but the inside changes. This way, you can develop your civilization in desert France or icy cold Turkey. It is the ultimate addition to your favorite Civ 5 gameplay!
Key features
Play on country maps from around the world
See how the maps change with each game
Enjoy the replayability
Plan your strategy depending on the climatic conditions
So many exciting add-ons make the Civilization 5 gameplay as addictive as no other! You can engage in this title however you like, playing as long as you desire. You can try different strategies and win. Or go completely mad and transform any map into absolute mayhem! Your rules are all that matters. And with tools like all Civ 5 DLCs, everyone can let their imagination run wild and make their dreams come true in the most creative scenarios ever.