Counter-Strike: Global Offensive is one of the most famous and populated online games, both on its native Steam and in general. The series' competitive nature has been drawing in players for twenty years, and the newest installment is no different.
The tactics aren't the only draw, however: CS also has a huge gallery of skins you can apply to equipment. The skins vary by many factors, including rarity and wear. If you fancy yourself a collector, or seek a specific skin you can either play the game a lot, trade with other players or visit a website allowing you to open skin cases for a fee.
Below you can find a short list of several popular skin case opening sites for your consideration. It's not a ranking, any of them is as good as the others as long as it delivers what you need.

6 of the best case-opening sites for CS:GO
CSGO.net
CSGO.net is as simple as it gets. You login with Steam, add funds or commit your own skins, and then spend the currency on various cases available.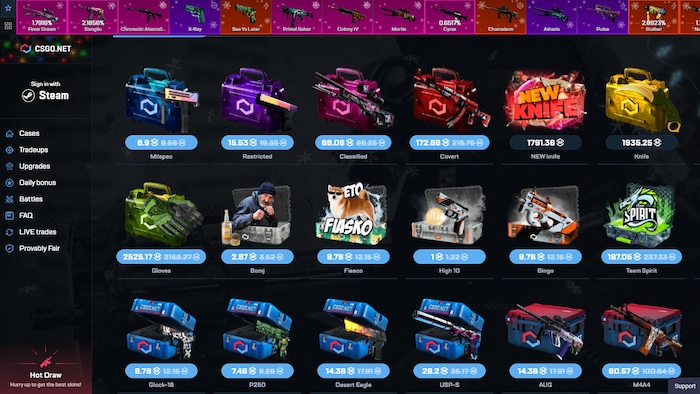 The site uses a Provably Fair algorithm to make sure everything is above board and verifiable, and at the time of writing boasts a 4.8 rating on TrustPilot with over four thousand reviews.
Farmskins
Farmskins is one of the highest-rated case-opening websites you can find. The layout is easy to navigate, and there are various ways to engage beyond just opening cases.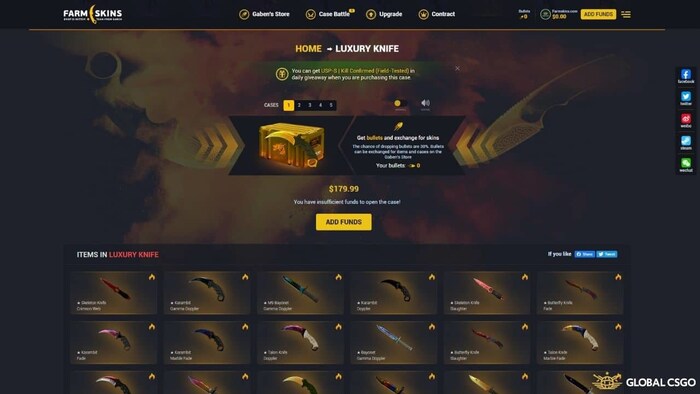 There is "Gaben's Store", which allows you to reap extra benefits for opening cases. If you need to, you can also find a way to Upgrade skins you want to get rid of. There's even a chance of winning free skins through the daily bonus.
DaddySkins
DaddySkins has been operating since 2017 is has earned its place among the most popular case-opening websites.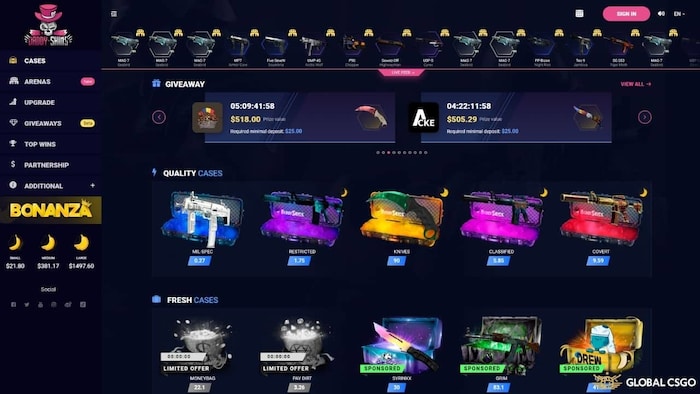 In addition to simple case opening you can compete for skins in an Arena, upgrade your items, or even enter giveaways when they appear. Daddyskins also uses a Verifiably Fair algorithm to let you makes sure everything's on the up-and-up.
Hellcase
Hellcase is another well-respected case-opening site. It features all the features you can find among the competition, plus user-made giveaways, and a wiki presenting useful pricing details for many skins.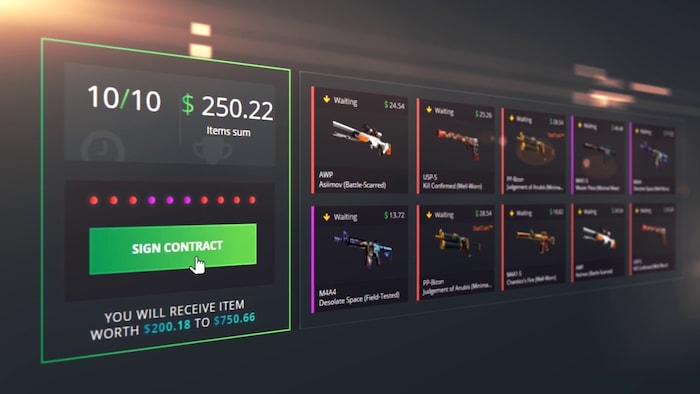 There are even achievements for dedicated users, and events to take part in for extra rewards. It also handles skins for Dota2, not just CSGO.
CSGOlive
CSGOlive is focused and straight to the point – it's all about buying cases and opening them, with no extra distractions like battles.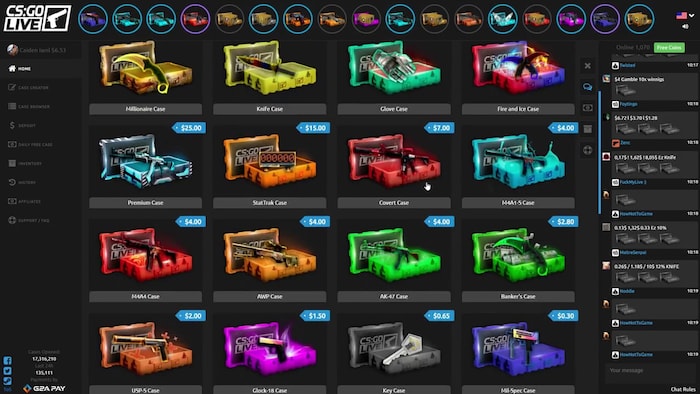 Well, there's one distraction: you can create your own case with the selection of skins you want, and custom odds. It's also "provably fair", with the code available and explained in the website's FAQ section.
CSGOCases.com
CSGOCases is very similar to CSGOlive in its focus on selling and opening cases.
They come in both Official and user-made variety, in all rarity and price ranges. There are also various giveaways going in case you want to try your luck that way.

Case closed? Hardly
This concludes a brief glimpse into the world of CSGO case opening sites. Many of them offer free cases, sometimes gates behind some verification measures. Often you can find deals allowing you to get gift cards and promo codes cheaper than usual, and get more bang for your buck this way.