Sony celebrates the 25th Anniversary of the PlayStation console. This is a great opportunity to strike some big deals on Sony products. It's also a perfect time to take a moment to learn how the console itself started and appreciate how it evolved over the last 25 years. Let's learn some history and take a closer look at some of the best PlayStation-related products you can get right now.
The history of PlayStation starts back in 1988 when Sony and Nintendo decided to cooperate in order to make a CD-ROM drive for SNES. Unfortunately for Sony, Nintendo broke the partnership shortly after and teamed up with Philips instead – the company that previously worked with Sony on the Yellow Book defining the format of CD-ROMs. Nintendo was worried that giving Sony the licensing control over the CD-ROM software part of the console would cut off the company from the expanding and lucrative market. Additionally, Nintendo was aware that Sony might want to use the project to launch itself into the gaming industry, so it decided to strike first.
It's ironic that this betrayal didn't end with Sony's failure but instead, it gave the tricked company the power to work twice as hard giving birth to Nintendo's fiercest and most determined rival on the gaming consoles market.
A year later Sony Computer Entertainment Inc. was formed and it got the green light to develop the home gaming console under the PlayStation project.
---
PlayStation – the Legendary Console and its Successors
---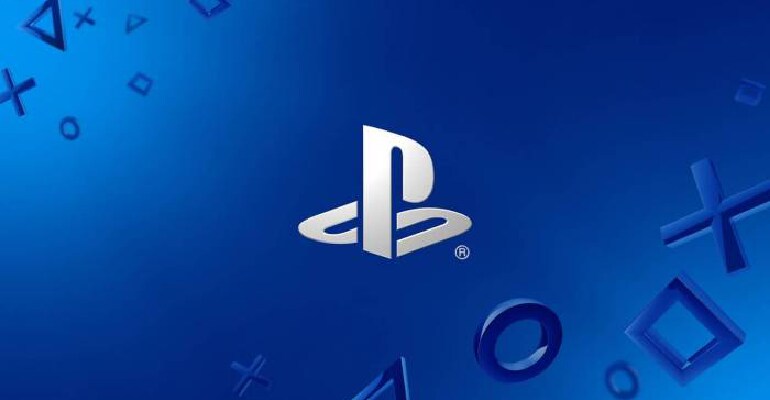 PlayStation was released in December 1994 and it was the first gaming console from Sony. It was also one of the first ones to use CD-ROM drive – there was also Sega Saturn, but due to PlayStation's lower price, it was completely overshadowed. PS quickly dominated the market and its popularity spread worldwide, reaching the audience living far away from Japan.
To make it easier to understand how big of a success PlayStation was, let's take a look at sales of the most popular fifth-generation consoles. Sega Saturn sold over 9 million units, Nintendo 64 managed to sell over 30 million units, and PlayStation sold an unbelievable number of over 100 million units.
This classic console allowed us to enjoy some of the best games available at that time, some of which are still considered unbelievably playable despite outdated graphics, including Castlevania: Symphony of the Night, Metal Gear Solid, Tony Hawk's Pro Skater 2, and Resident Evil 2.
But Sony didn't plan to stop there and a few years later the company released the second version of its console, named simply PlayStation 2. Made available in 2000, it competed against Dreamcast, GameCube, and Xbox as a sixth-generation console.
Although the first PS became a commercial hit, the company couldn't possibly know that their second gaming device is going to hold the title of the best-selling console of all times for the following decades. But it did exactly that. With an astonishing result of over 155 million units sold worldwide, it is still considered the most popular console ever, followed closely by a handheld Nintendo DS from 2004 with 154 million units sold.
It was the second great victory for Sony on the home gaming consoles market in a row, but the war and the rivalry kept going. With the release of PlayStation 3 in 2006, Nintendo finally managed to retake the throne by taking a more unique approach to the console market with its new Wii console that came together with a Wii Remote – a handheld pointing device that worked in three dimensions. This first-of-a-kind controller was able to secure Nintendo's win in the seventh-generation console war as it brought a breath of fresh air to the industry and allowed people to play games in an entirely new way. And it wasn't the end of bad news for Sony, as Microsoft's Xbox 360 went head-to-head with PS3 in terms of units sold.
But Sony wasn't out of the competition by any means and the eighth generation was yet to come.
---
The Next Generation – Sony PlayStation 4, PS4 Pro, and PS4 Slim
---
PlayStation 4 was released in 2013 as an eighth-generation console and competed against Xbox One, Wii U, and Nintendo Switch. This time it was victorious, striking the third win in the console war with its 106 million units sold, once again leaving the competition far behind. Sony proved its reliability and secured its position on the market.
According to Sony, PlayStation 4 is 10 times faster than its predecessor and it operates on an AMD Accelerated Processing Unit that, according to AMD, was at that time the most powerful APU the company has ever manufactured, theoretically peaking at 1.84 teraflops of raw computing power, allowing the console to efficiently run the latest games at stable 30 or 60 FPS in 1080p resolution, depending on the title. And speaking of games, among the best-selling PS4 titles that managed to pass the 10 million mark of copies sold you can find Uncharted 4: A Thief's End with 16 million, Marvel's Spider-Man with 13 million, and The Last of Us Remastered, God of War, and Horizon Zero Dawn, each with 10 million copies sold.
PlayStation 4 is sold in three different variants – Standard, Pro, and Slim. In terms of computing power Pro is significantly faster than Standard and Slim. It uses a faster CPU, much faster GPU, has faster memory clock speed, and bigger memory bandwidth. Moreover, Pro version has 3 USB ports instead of 2 and it comes with the exclusive feature of the possibility to output 4K 2160p image, while Standard and Slim support resolutions only up to 1080p.
One of the biggest differences in comparison to the console's predecessors, not counting the increase in power and the slightly different look, is a redesigned version of the DualShock controller that this time besides the standard buttons and analog sticks received a small touchpad.
---
Sony PlayStation Classic
---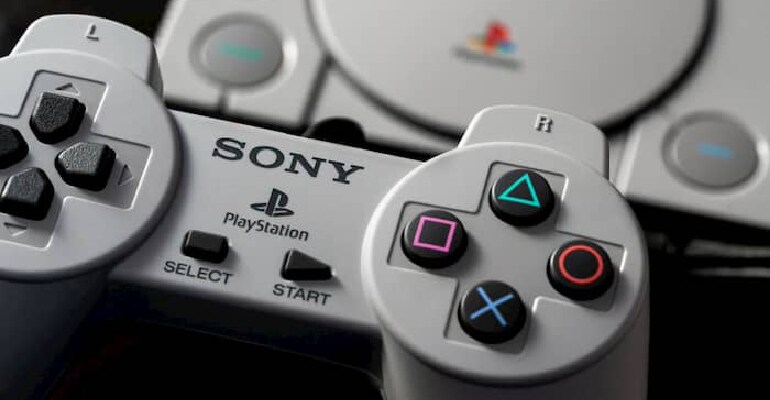 What could be a better idea to celebrate PlayStation's 25th anniversary than getting yourself Sony's legendary classic console that was brought back to life in a miniaturized version exactly 24 years after the release of the original PS?
As a tribute to classic PlayStation fans, Sony decided to release the refreshed version of PS1. It's not a fully-functional device, but it still allows you to play some of the old classics and relive your childhood if you were lucky enough to grow up playing on the original PlayStation. PS Classic is a miniaturized version of the legendary console you can almost fit in your hand – due to its smaller size it does not allow you to load discs. Instead, it comes with a number of built-in games you can immediately start playing after plugging the device into your TV via HDMI cable. And that's also a new thing, making PS Classic better suited for modern times, where most TVs come with the said HDMI port.
Among the included games you will find some true gems, such as Final Fantasy VII, Grand Theft Auto, Metal Gear Solid, and Tekken 3. And speaking of games, the console does not come with physical memory cards, so you may be wondering how could you save the progress in your games. The thing is, the console lets you save games in its internal memory using virtual memory cards instead. How convenient, isn't it?
To allow you to play with your friends and family, PS Classic comes together with two classic controllers – one for you and one for whoever you want to share the joy with.
---
Sony PlayStation 4 DualShock Wireless Controller
---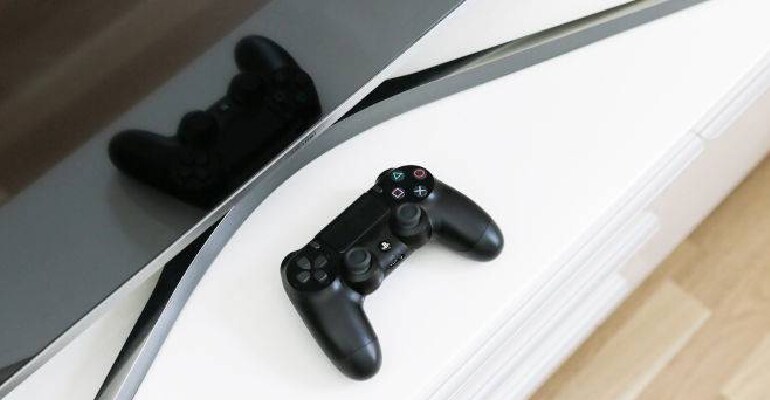 To enjoy playing on PlayStation 4 console you need a dedicated controller. Sony makes its own controllers that work with their console best – PS4 DualShock controller was already mentioned above and now we'll take a closer look at it.
At first, PS4 DualShock doesn't look much different from previous generations of gamepads made by Sony. It's still that good old design with conveniently placed shoulder buttons, two analog sticks you can easily reach with your left and right thumbs, a directional-pad, and Cross, Triangle, Square, and Circle action buttons. There were some improvements, however. Trigger buttons are now more precise and offer unparalleled control, while analog sticks were enhanced and refined to give players a better feel of every move they make. Interestingly enough, there is also a Share button that makes sharing the gameplay quicker and more accessible – a perfect addition for those who enjoy streaming their games to the wider audience. And if that wasn't enough, you can plug your headphones into the 3.5 mm audio jack to enjoy your time in private.
The biggest innovation here is probably the built-in touchpad that allows you to play certain games in a new way. It's mostly used as an additional button that allows you to get easier access to some menus and other options, making gameplay smoother and resulting in a more enjoyable experience.
To get more freedom, DualShock for PS4 takes a form of a wireless controller, saving you a lot of trouble when it comes to the department of cable management – wireless gamepad has no cables, meaning no cable tangling whatsoever. Additionally, you can simply lay back on your sofa and enjoy your favorite titles without worrying if the cable will be long enough to allow you to take a comfortable position. Simply grab your DualShock and start playing.
The controller can be used not only to connect to your console but also to play your favorite games on PC. Keep in mind, however, that not all PC games support the controller out-of-the-box and sometimes an additional configuration and even third-party software might be needed.
---
PlayStation Store and Gift Cards
---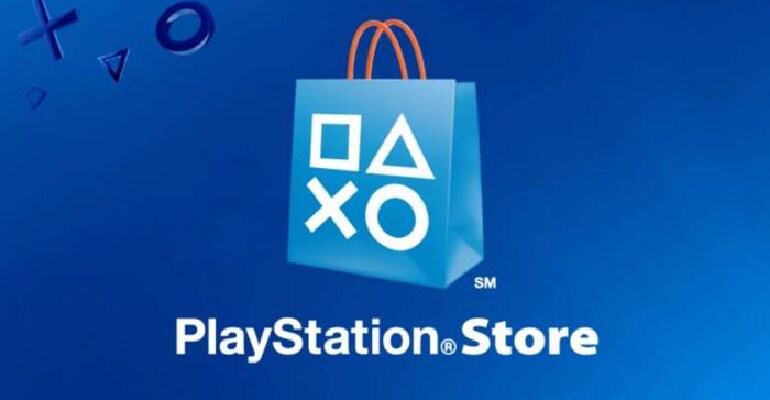 As Sony wanted to expand its position on the gaming market, creating its own marketplace became a necessity. And that's what PlayStation Store is – a place where you can conveniently purchase PlayStation-related products. All games, expansion packs, and microtransactions stored in one place and easily accessed directly from your PlayStation 4 console.
Top PlayStation Gift Cards
It's worth noting it's possible to purchase Gift Cards for PS Store. Gift Cards are an alternative way of paying for purchases made in PS Store. What makes it a great payment option is the fact that you can actually gift the code to someone else – you don't need to activate it yourself. Pass the code to whoever you want and let him choose what to do with newly acquired funds.
---
Subscription Services – PlayStation Now & PlayStation Plus
---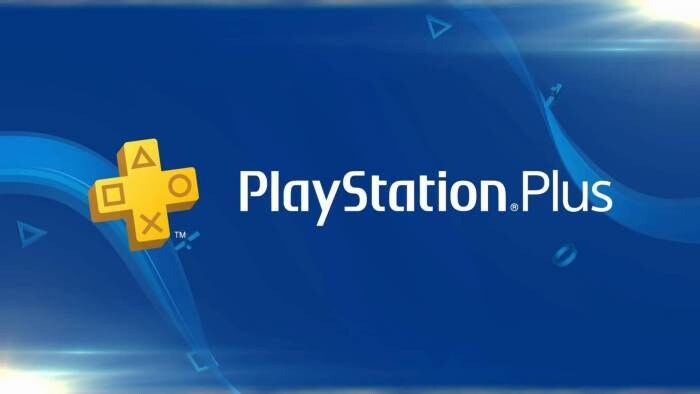 There are also two subscription-based services from Sony that are worth mentioning – PS Now and PS Plus – as there could be some 25th-anniversary deals available as well, so why not checking that out?
PlayStation Plus is a subscription you need to buy in order to access multiplayer mode in games. You can still play certain titles online without PS Plus, but most of the time it will be mandatory to get, especially if you are interested in joining multiplayer in the latest AAA games such as Red Dead Redemption 2. But online gaming is not all that PS Plus has to offer. It also comes with member-exclusive discounts in PS Store, so you can get your favorite games for a smaller price. And if that wasn't enough, as long as your membership remains valid, you will be able to download and play two new paid games free of charge every month.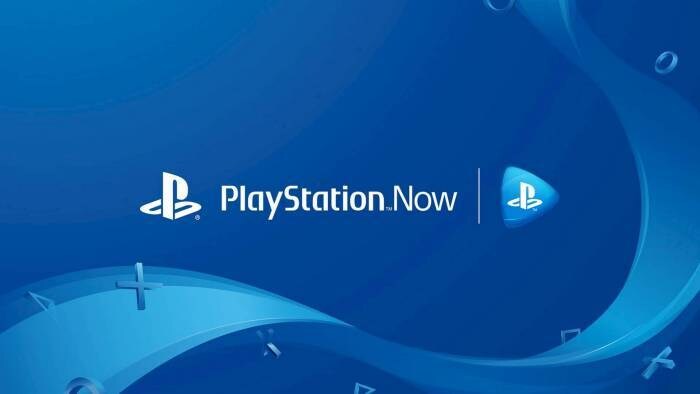 PlayStation Now, on the other hand, is a service that allows its members to enjoy the experience of cloud gaming. Playing in the cloud means you will be running the game on Sony's official servers, not on your own console, and the image of the game as it is played will be streamed to the device of your choice – so you can think of it as an interactive stream, where you have full control over the streamed game. This gives you the unique opportunity to play some PlayStation-exclusive games on your PC or laptop. It's also worth noting that the service gives you instant access to hundreds of PlayStation games as long as your subscription remains valid. New games join the library on a regular basis, but some appear for a limited time only, so don't miss out on the best ones. Additionally, PS Now allows you to play multiplayer.
---
Summary
---
25th anniversary of the classic console that stormed the markets and let Sony enter and to some degree even dominate the gaming industry is a perfect time to check for some great PlayStation deals. Relive your childhood with the miniaturized replica of the original PlayStation, get yourself PlayStation 4 Pro to enjoy the smooth gameplay in the latest games, or browse the PlayStation Store and look for that perfect game or the expansion pack that you always wanted to try out, but for some reason never had the incentive to do so. Make yourself a gift, or get a Gift Card and pass the code to someone you care about.