Almost everyone is familiar with feeling uninvited. Thankfully, games are becoming more inclusive in terms of accessibility and representation of characters with different backgrounds; however, the work is not done yet. Of course, they provide entertainment, but they often offer much more than just the fun.
Let's dive into the Best Diverse Video Games which allow you to feel seen and included. From shooters to RPGs, and many more – let's celebrate diversity!
Assassins Creed: Origins
| | |
| --- | --- |
| Release date: | 2017-10-27 |
| Genre: | Adventure |
| Developer: | Ubisoft Montreal |
Assassin's Creed: Origins is set in picturesque ancient Egypt and presents the very rich culture of this country. In addition to an engaging story, the game is distinguished by the presence of not only male but also female characters who play a significant role – and don't merely serve as decoration.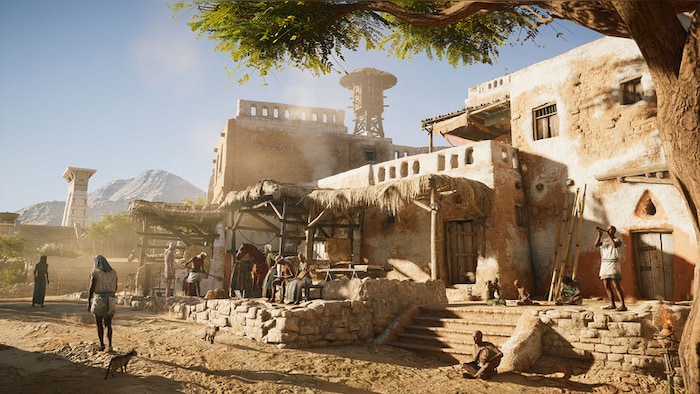 In addition to a diverse cast of antagonists and protagonists, many traditions and beliefs of ancient Egypt are represented in Assassin's Creed: Origins. Numerous references to historical figures and events add to the realism and immersion of the game.
Thanks to a diverse cast of characters and an accurate representation of the cultural diversity of ancient Egypt, the game provides players with a more nuanced and inclusive view of the story.
Key features
Open-world exploration
Diverse cast of characters
Great attention to historical accuracy
Stunning visuals and a richly detailed world
The Last of Us Part II
| | |
| --- | --- |
| Release date: | 2020-06-19 |
| Genre: | Adventure |
| Developer: | Naughty Dog |
The plot of The Last of Us Part II continues the storyline of the first game, where an epidemic caused by parasitic fungi led to the collapse of civilization. The title has received a lot of attention for its emphasis on diversity, exploring themes of disability, gender identity, and sexual orientation.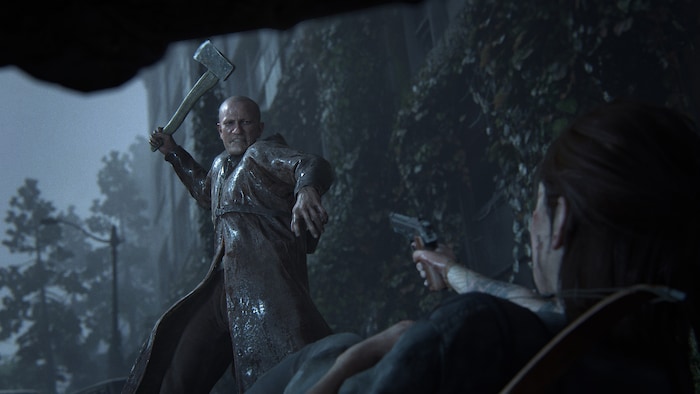 The game's two protagonists, Ellie and Abby, are challenging traditional gender roles. Their characters are strong, independent, complex, and multidimensional. Both of them demonstrate unique storylines and different, deep motivations.
The Last of Us Part II also presents other diverse characters such as Dina – whose romantic relationship with Ellie forms the central axis of the game plot, Lev – who is struggling to find acceptance within his community, and Yara – who uses a prosthetic arm due to a physical disability.
Key features
Compelling and emotional story
Highly detailed environments with a variety of challenges
Diverse cast of characters, including LGBTQ characters and those with disabilities
Stunning visuals and sound design
Mass Effect series
| | |
| --- | --- |
| Release date: | 2021-05-14 |
| Genre: | Action RPG |
| Developer: | BioWare |
In the Mass Effect franchise, there is a great representation of characters of various species and backgrounds. In this fictional galaxy, humans and aliens coexist. But there are also threats and various intergalactic challenges in this world, which you can face either as a female or male Commander Shepard.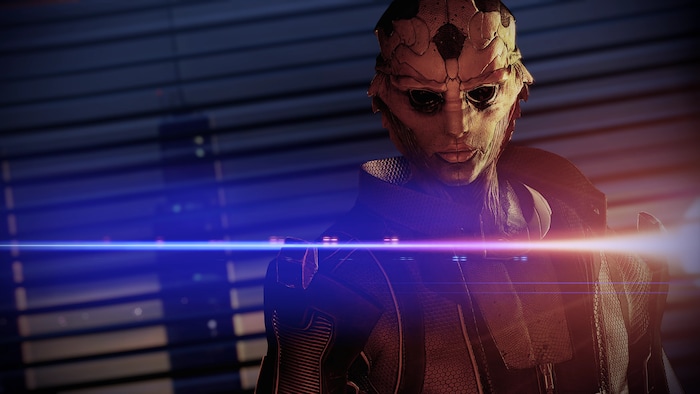 The series addresses social issues such as racism and prejudice, and includes multiple characters from different genres. Each one of them has their own distinct personality, characteristics, strengths, and weaknesses. It's a breath of fresh air as other stories taking place in the galaxy are often based on the stereotypical trope of humans vs. aliens.
The Mass Effect series also explores a variety of LGBTQ themes, introducing diverse characters and enabling players to pursue romantic relationships with anyone.
Key features
Rich and complex storyline that spans the franchise
Choices with long-lasting consequences
Fast-paced and well-balanced elements of shooter and RPG mechanics
Diverse and well-developed characters
Dragon Age: Inquisition
| | |
| --- | --- |
| Release date: | 2014-11-20 |
| Genre: | RPG |
| Developer: | BioWare |
Dragon Age: Inquisition is a highly regarded game in terms of a diverse range of characters with various identities. Here, the main challenge is to take on the role of the Inquisitor and save the fantasy world from a demonic invasion.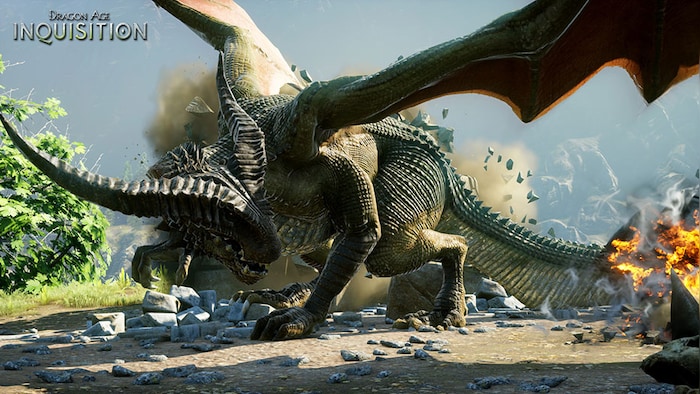 The game shows its commitment to inclusivity by giving you an option to create a character of any gender, race, and orientation. You're also able to pursue romantic relationships with a variety of characters regardless of their gender.
The game storyline also tackles social issues such as discrimination, prejudice, corruption, rebellion against power and struggle for justice and equality. Your choices throughout the game have long-lasting consequences, shaping the story, relationships, as well as the fate of the kingdoms.
Key features
Wide range of characters from different backgrounds, identities, and cultures
Vast world filled with side quests, hidden treasures, and areas to explore
Gripping storyline with a political plot
Many choices with significant consequences
Celeste
| | |
| --- | --- |
| Release date: | 2018-01-25 |
| Genre: | Adventure |
| Developer: | Matt Makes Games Inc. |
Games are opening up to inclusivity not only by presenting characters of different genders and orientations, but also by normalizing mental health care. Celeste – a popular indie platformer with an emotional plot is an example of such a game.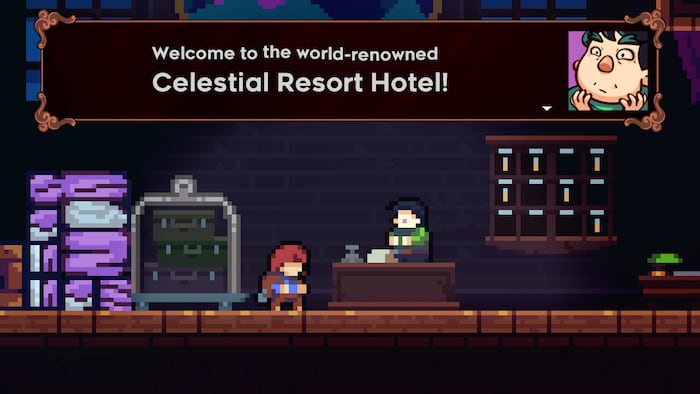 The game introduces the story of Madeline, a young, red-haired woman who sets out on a journey to climb a mysterious mountain called Celeste. Her journey is an analogy to the struggle for mental balance. Throughout the game, she needs to confront her inner demons such as panic attacks, anxiety, and self-doubt, and learn how to overcome them.
The seemingly simple mechanics of this game are just an illusion. Celeste is considered challenging and extremely addictive. It has also been adapted for gamers with disabilities by offering an assist mode.
Key features
Representation of struggles with mental health
Diverse range of characters, including women in prominent roles
Accessibility options such as the assist mode
Unique, 2D pixel art design
Night in the Woods
| | |
| --- | --- |
| Release date: | 2017-02-21 |
| Genre: | Action & Shooter |
| Developer: | Infinite Fall |
In Night in the Woods, you can find various aspects of diversity. The game tells the story of Mae who has returned home after dropping out of college. Strange and mysterious events start happening in her town as she's reconnecting with her old friends.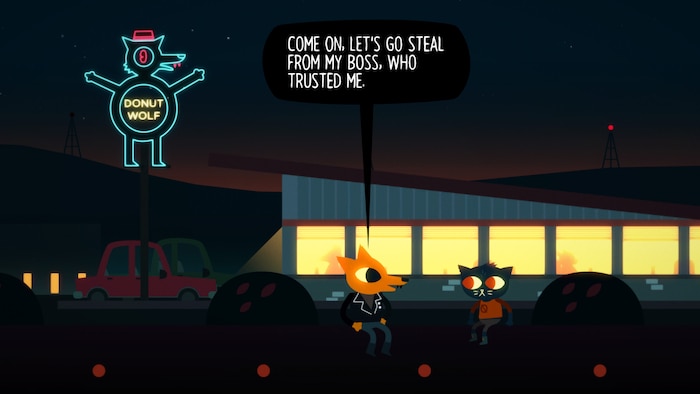 The first layer of the game is an adventure focused on exploring a vibrant world and uncovering secrets. But there are many things going on underneath. Mae struggles with her mental health throughout the game, which provides a representation of this important aspect. What's more, her friends and other characters of various racial and cultural backgrounds. The game also explores LGBTQ themes.
Accessibility options such as adjustable text size provide needed customization for players with disabilities or for those who may struggle with certain aspects of the game.
Key features
Captivating story about maturing and grappling with change
Complex themes such as mental health, economic hardship, and the reality of small-town life
Original soundtrack amplifying the game's unique atmosphere
Multiple endings depending on the choices
The Uncharted Series
| | |
| --- | --- |
| Release date: | 2022-10-19 |
| Genre: | Adventure |
| Developer: | Naughty Dog |
The Uncharted is known for its action-packed gameplay but the series has also made some strides in terms of inclusivity over the last few years.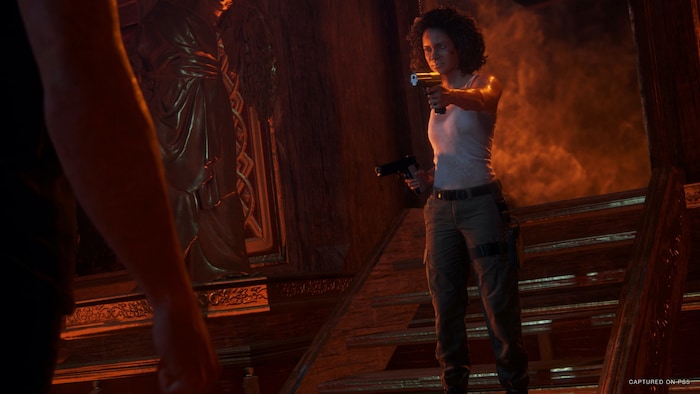 The game introduces racial inclusion and features a number of characters with different cultural backgrounds. What's more, they are presented in nuanced, complex ways which help break down hurtful stereotypes.
When it comes to gender diversity, the franchise made progress in later installments by introducing female characters playing significant roles. Nevertheless, there is still more room for the Uncharted series to promote inclusivity and we can expect that in the future.
Key features
Memorable characters with their own distinct quirks and personalities
Thrilling, adrenaline-fueled gameplay
Elements of exploration and puzzle-solving
Stunning graphics with impressive special effects
Gears of War 5
| | |
| --- | --- |
| Release date: | 2019-09-09 |
| Genre: | Action |
| Developer: | The Coalition |
How does promoting diversity look like in shooters? The Gears of War series has not been praised for doing so in the past, but Gears of War 5 introduced some positive changes.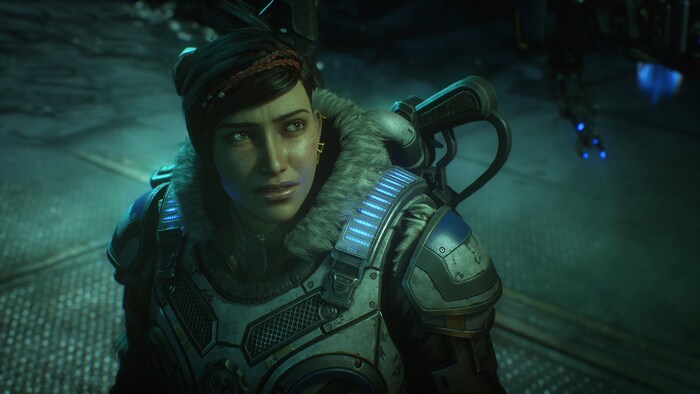 There is a number of both male and female characters of different races and ethnicities. One of them is Kait Diaz, a Latina protagonist focused on discovering her family's history.
But there is still some work to be done in terms of LQBT representation. While some of the additional characters have been perceived by fans as being a part of that community, the game doesn't provide unambiguous evidence for that.
Key features
Intense third-person shooter gameplay
Detailed environments and highly realistic characters
Several cooperation and multiplayer modes
Accessibility features like remappable buttons, text-to-speech, and colorblind modes
Telltales The Walking Dead
| | |
| --- | --- |
| Release date: | 2019-09-10 |
| Genre: | Action |
| Developer: | Telltale Games |
A well-written story, extended character development, taught choices, and attendance of several underrepresented groups – Telltale's The Walking Dead is a good example of how to emphasize diversity in games.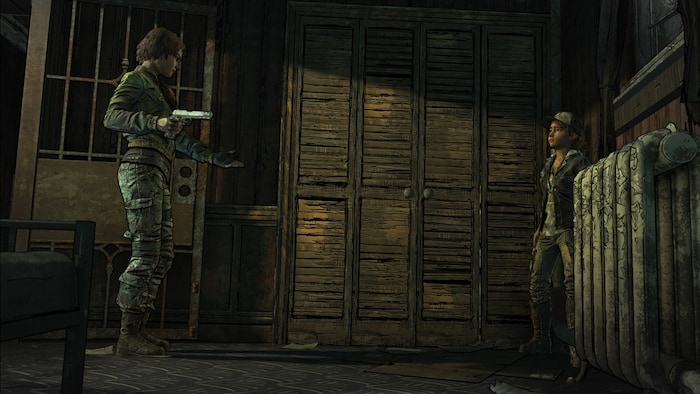 Throughout the episodes, we meet a number of nuanced characters, each struggling in their own way in the zombie apocalypse. We also witness the transformation of Clementine, a helpless child who grows up to be a strong and independent young woman, ready to face more challenges.
The game's writers have made a conscious effort to include different races, ethnicities, sexual orientations, disabilities, and age groups such as children and elderly people. You can really get into the storyline thanks to how immersive it is.
Key features
Narrative-driven gameplay
Difficult choices with emotional impact
Number of mysteries and problems to solve
Long-lasting consequences of choices which shape the storyline
Life Is Strange
| | |
| --- | --- |
| Release date: | 2022-02-01 |
| Genre: | Adventure |
| Developer: | Deck Nine |
Life is Strange is a narrative-driven, intimate story celebrating LGBTQ themes. The game also sensitively addresses issues of self-identification, friendship, feeling like an outsider, and coming of age.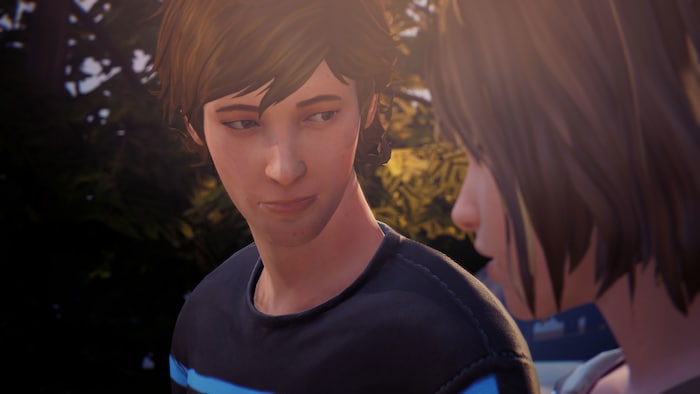 Is there a moment you would like to go back to, rewinding time? Max Caufield discovers that she has such a power. But in Life is Strange nothing is obvious, and what seems like a gift can also be a curse.
Her ability doesn't make the events less emotional to her. Throughout the game, you can experience complex emotions as it includes difficult themes and acts of violence.
Key features
Narrative based on impactful choices
Unique time-travel mechanic for rewinding time
Identity, mental health, and trauma themes
Emotional, compelling story
Accessibility features in diversity games are designed to make the gaming experience more inclusive, especially for people with physical, cognitive, and sensory disabilities. They include adjustable difficulty levels and customizable controls which make the gameplay easier. Providing text-based translations of the game's dialogue and sound effects can also very helpful. Many players also appreciate the color-blind mode and audio cues for better game navigation.
Nowadays, the themes of inclusivity and diversity are being taken up not only in indie games but also in the mainstream. It's important to remember that everyone should feel represented, regardless of their race, gender, sexual orientation, or religion.