Sometimes the base game is so good that players demand more of it. Developers have no other choice than deliver additional content in the form of a DLC, or otherwise, the player base may get upset. Sometimes it's the other way around, and the expansion pack is the only way to restore the game's good name after receiving mixed or worse reviews upon release.
As the article's title may suggest, today we prepared a list of some of the best DLCs ever made. Use it to discover games you didn't play but you should have, or games you played so long ago you already forgot about them – now would be the perfect time to clean the dust from your old game discs and give them another go.
Either way, game expansions can completely change how a particular game is perceived by players and today we'll take a look at some examples
Now on to the business – behold our subjective list of the best DLCs of all time.
The Witcher 3: Wild Hunt – Blood and Wine
| | |
| --- | --- |
| Release date: | 2016-05-31 |
| Genre: | Adventure |
| Developer: | CD PROJEKT RED |
Speaking of relatively recent and impressive DLCs, one can't miss the Blood and Wine that significantly expanded the world of The Witcher 3 and added a massive and incredibly beautiful new location, Toussaint, clearly inspired by the regions somewhere between France and Italy, where you can get similar breathtaking views.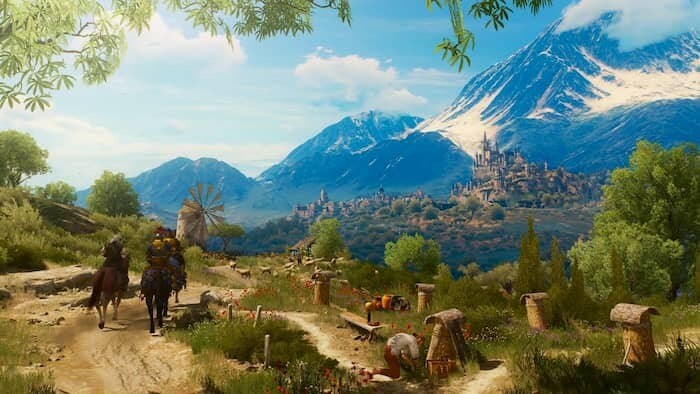 Untouched by war, Toussaint struggles with its own problems in the form of a mysterious beast that terrorizes the region, and Geralt of Rivia is tasked with hunting it down. The expansion pack adds multiple new features to the base game, including the new Gwent's Skellige deck, new items and monsters, the possibility to dye armors, and an option to restore an old vineyard to make it your home where you can relax after a day of neutralizing hostile creatures.
Key features
Huge new area to explore – beautiful duchy of Toussaint
Restore a vineyard and make it your home
New dangerous creatures never seen in the game before
Warcraft III: The Frozen Throne
| | |
| --- | --- |
| Release date: | 2013-07-03 |
| Genre: | Strategy |
| Developer: | Blizzard Entertainment |
Valuable expansion packs were more common in the past when games were sold exclusively on discs and the fast internet connection wasn't as common as it is today. Developers had to really polish the expansion before release, and The Frozen Throne is a perfect example. The expansion pack introduces a new story that depicts events after the main game's conclusion.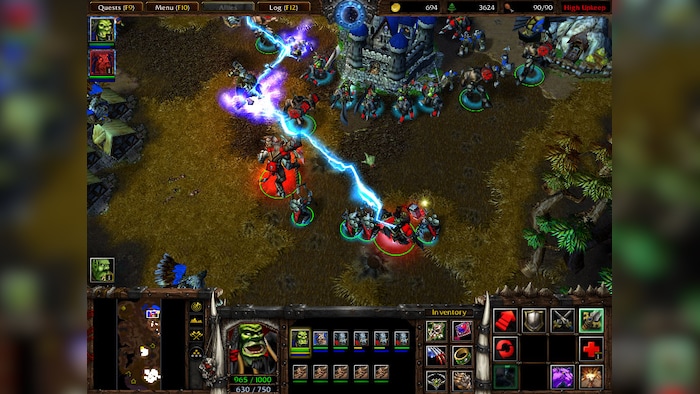 It's told from the perspective of two new heroes – Maiev Shadowsong and Kael'Thas, as well as the returning Arthas. The expansion pack adds new units for each race, new auxiliary races, neutral heroes, and the ability to build a shop. It also reintroduces sea units and adds the possibility to queue upgrades.
Key features
New units for each race, including sea ones, and new auxiliary races
Quality of life upgrades, such as the ability to queue upgrades
Various tweaks and changes that address balancing issues
Diablo II: Lord of Destruction
| | |
| --- | --- |
| Release date: | 2001 |
| Genre: | RPG |
| Developer: | Blizzard North |
While we're at older games, let's take a moment to appreciate Lord of Destruction as well. This is an essential expansion pack that made the already excellent base game even more enjoyable. The expansion focuses on the titular Lord of Destruction that awaits players in the entirely new act.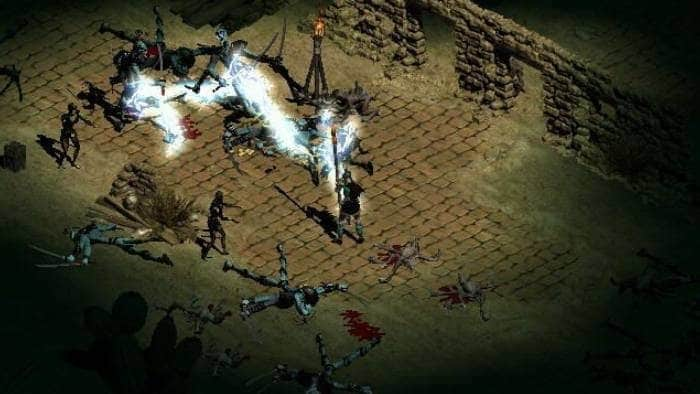 Besides the new areas to explore and new monsters to defeat, the expansion also adds several new features, such as runes that can be used to enhance equipment, an expanded storage, and an option to switch between two different weapon setups, not to mention the two completely new playable classes – Assassin and Druid.
Key features
Two new unique playable classes and an entirely new act to explore
Powerful runes that can enhance pieces of equipment
An expanded stash for all your hoarding needs
Half-Life 2: Episode Two
| | |
| --- | --- |
| Release date: | 2007-10-10 |
| Genre: | Action & Shooter |
| Developer: | Valve |
While we're still waiting for Half-Life 3, why not once again jump into the franchise's last game and its expansion pack? Episode Two significantly extends the base gameplay by adding a lot of new content and features. Notable ones include the new type of enemy, the Hunter, previously seen in Mossman's message in Episode One.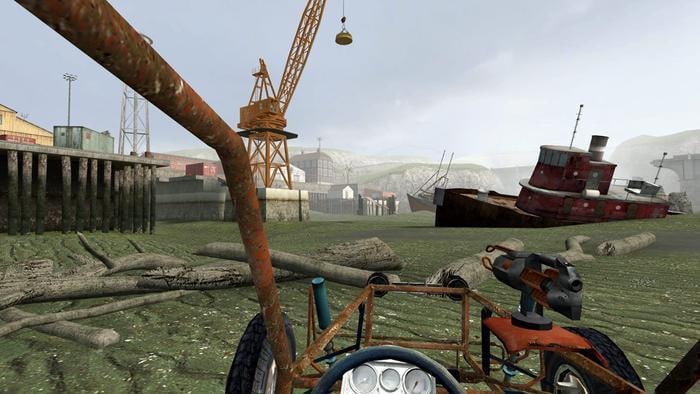 Hunters are quick and deadly, and are highly resistant to small arms damage, forcing you to develop new tactics when facing one. The new use of gravity gun might be helpful here, as from now on you can use it to pick a wider array of throwable objects, including logs, tractors, and fuel barrels.
Key features
A new dangerous type of enemy – Hunter
More open areas and more puzzles to solve
A Muscle Car that can be upgraded and used against Combine forces
The Elder Scrolls V: Skyrim – Dragonborn
| | |
| --- | --- |
| Release date: | 2013-02-05 |
| Genre: | Strategy |
| Developer: | Bethesda Game Studios |
If you enjoyed Skyrim, then you will love Dragonborn. The game takes place on the island of Solstheim, where you will need to meet the first Dragonborn, Miraak.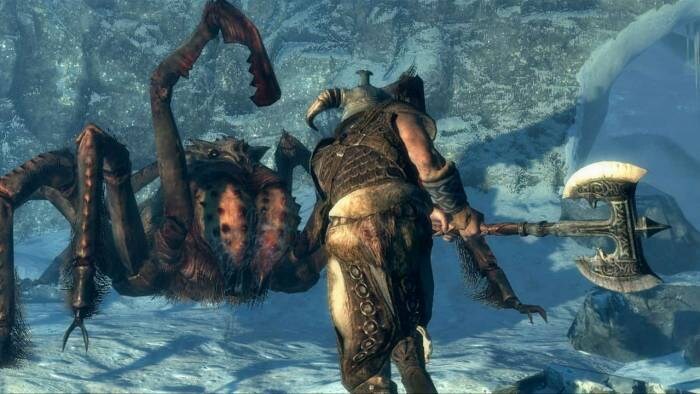 The add-on does not only introduces a new story to experience, but also adds new content to play with, including new weapons, creatures, craftable sets of armor, and over 90 new non-player characters. On top of that, there are new shouts and spells to master as well, giving you the possibility to become stronger than ever.
Key features
Ultimate Dragonborn power with new powerful spells, shouts, and weapons
Return to Solstheim – an island featured in the Bloodmoon expansion for TES III: Morrowind
Entirely new dungeons to explore, full of both treasures and dangerous creatures alike
Borderlands 2: Tiny Tina's Assault on Dragon Keep
| | |
| --- | --- |
| Release date: | 2013-06-25 |
| Genre: | Action & Shooter |
| Developer: | Gearbox Software |
The base Borderlands 2 is already an exciting game full of humor and pop culture references, but, believe it or not, Tiny Tina's Assault on Dragon Keep brings all of this to a whole new level. The DLC is inspired by the role-playing board game, Dungeons, and Dragons, and has Vault Hunters play an alternative Bunkers & Badasses.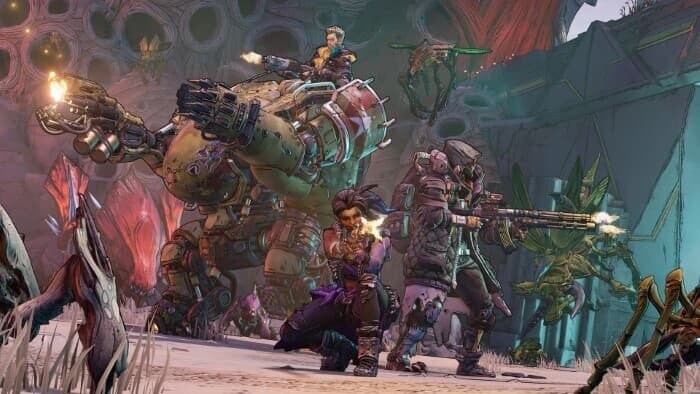 Here you will explore an entirely new area, and Tiny Tina – now acting as the Bunker Master – will commentate your every move. This creates a unique experience, as you can hear her talking with other Vault Hunters as they are playing the board game, but you are actually inside that game, playing the role of the story's hero.
Key features
A unique experience that combines board game narrative with the first-person shooter
Brand-new enemies inspired by RPG games – skeletons, orcs, golems, and more
Numerous side missions and new unique loot
Mass Effect 3: Citadel
| | |
| --- | --- |
| Release date: | 2013-03-05 |
| Genre: | Adventure |
| Developer: | Mass Effect 3: Citadel |
The last position on the list, Citadel is a perfect example of how to repair the game that received mixed reviews based on certain development choices, such as the ending, that for some players wasn't satisfying enough.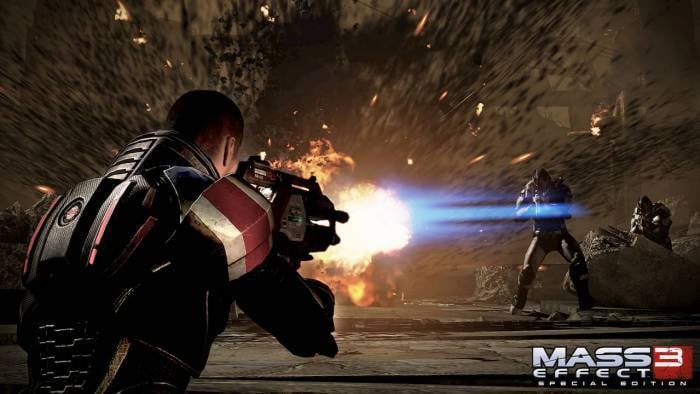 Citadel fixed this and other problems by giving the game an ending it deserved. Although it can be played whenever you want to, it makes sense to play it right before the final mission of the base game. The DLC gives you a possibility to throw a party and talk to most of the crew members, including the ones from previous games – if they survived, that is.
Key features
New short story – return to the Citadel and learn of a conspiracy against Shepard
Customize and furnish your own luxury apartment
Armax Arsenal Arena – defeat holographic enemies, score points, and earn rewards
Summary
DLCs can be game-changing and may turn an average game into a masterpiece or add some kind of incredible content to the already amazing title, making it even better and allowing players to enjoy it for a longer amount of time. Their main purpose is to refresh the base game by including new missions, items, stories, characters, gameplay mechanics, and other similar things. Simply put – they are here to make the title more enjoyable and hopefully increase the game's longevity.
Game expansions can range from simple additions, such as a new cosmetic armor for your ax-wielding warrior, to huge expansion packs that introduce new explorable locations filled with sidequests, collectible loot, hidden secrets, achievements, and even entirely new mechanics. Most DLC can completely improve the gaming experience, especially if you can easily find the game on steam.
Downloadable content is a risky thing to do for developers, as it's easy to cross the line and end up with the DLC that is considered by players as a simple cash grab, where it adds a little content and costs inappropriately much. In fact, such practice became often used intentionally lately, but don't get discouraged – although somewhat harder to find, valuable and noteworthy expansions are still a thing and it's completely possible to find a recently released DLC that doesn't entirely focus on making money for developers, but on delivering additional hours of fun to players.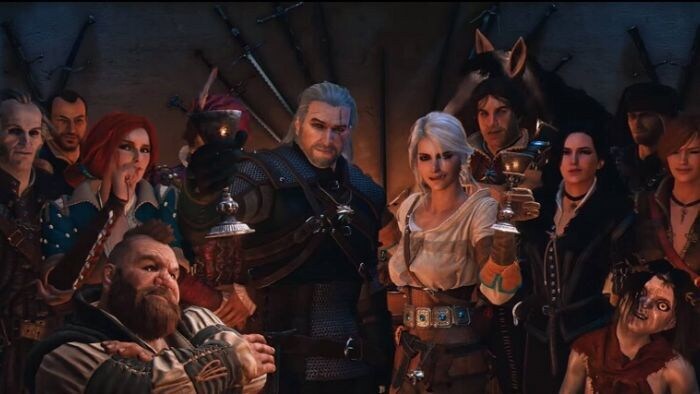 DLCs are here to turn an already amazing game into an even better one, or to fix mistakes made by the base game. Either way, they are a great way for developers to introduce new content and extend the game's longevity, but only if done properly and sold for a fair price relative to the amount of new gameplay. Otherwise, they may be considered a cash grab and may ruin the company's reputation.
Hopefully, today's list will help you decide on what title you should pick next, especially if you happened to somehow miss any of them.