As Steve McQueen once said, "racing is life. Anything before or after is just waiting." But what about the art of drifting?
Made popular in Japan in the 1970s and then popularized even further thanks to the success of Initial D, it's now a staple in modern racing titles. But which ones handled this topic the way they should? We've picked a bunch of the best drifting games for you to try. Read on!
Contrary to a popular belief, drifting originated in Europe: Italy and then Britain. This driving technique makes use of oversteering and the loss of traction in order to drive through corners. Speed, angle, precision, and showmanship are taken into account by the jury when judging the contestants. Drifting competitions are held all over the world.
What's great about drift simulators is that they let you practice this spectacular and demanding maneuver from the safe confines of your home. Which ones are the best? Let's take a look:
DRIFT21
| | |
| --- | --- |
| Release date: | 2020-05-07 |
| Genre: | Racing |
| Developer: | ECC GAMES |
Of all the games where you can drift, DRIFT21 might be one of the best. Released in, well, 2021, the game lets you challenge others on Japan's EBISU circuits. Will you prove you're one of the greats?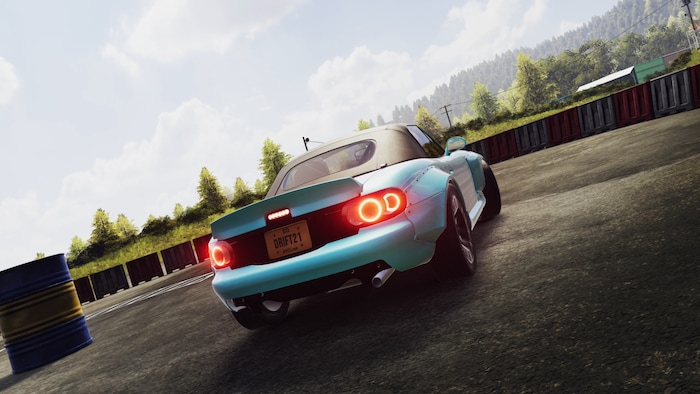 One of the biggest features in the game is the possibility of customizing – licensed, might we add – cars using a wide range of different parts available. There's almost two thousand items to upgrade your vehicle with! Next, you can test your trusty car on one of the authentic drift tracks, painstakingly recreated thanks to the Laser scan technology.
Naturally, the game offers both single-player and multiplayer modes, so you can easily train with AI-controlled racers and then test your mettle with human opponents. While DRIFT21 doesn't really boast a robust car or circuit list, it's definitely a quality game that fans of virtual drifting might want to check out.
Key features
Robust car customization and performance boosting options, with over 1,800 components available
Various real-life race tracks to test your drifting skill on, recreated using the Laser scan technology
Several licensed cars available to drive and upgrade
Quite a lot of different challenges to partake in
CarX Drift Racing Online
| | |
| --- | --- |
| Release date: | 2017-11-17 |
| Genre: | Racing Simulation |
| Developer: | CarX Technologies, LLC |
If you're looking for a fun, realistic drifting simulator where you can compete with others for the title of a drift master, CarX Drift Racing Online is one of your best bets.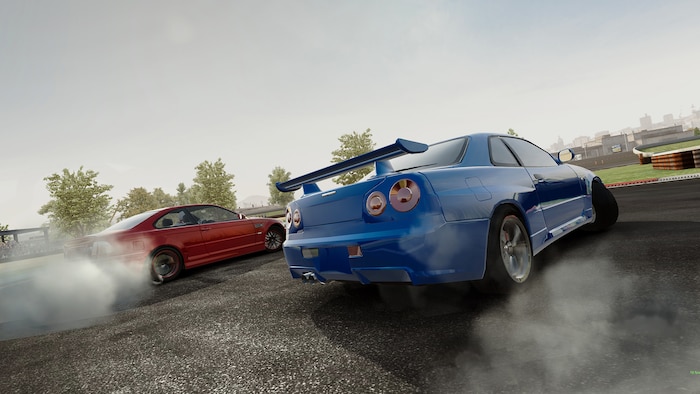 What you get here is a racing game with proper drifting physics and so on, but sadly without any licensed cars. Still, the fictional ones available here are very reminiscent of the real-life machines and you can finetune them just like in DRIFT21, coupled with visual tuning, to boot.
CarX Drift Racing Online is made for competing with your friends, so if you want to find out which one of you would work as the main star of Initial D, give this game a shot, especially now that it's rather dirt cheap these days, looks great, and supports VR goggles.
Key features
Realistic physics
Lots of car customization options
The game's really good looking, too
VR support (although it's optional, you don't need no goggles here)
Forza Horizon 5
| | |
| --- | --- |
| Release date: | 2021-11-09 |
| Genre: | Racing |
| Developer: | Playground Games |
Quite possibly the biggest racing game right now, Forza Horizon 5 offers tons of possibilities in a fictionalized version of Mexico.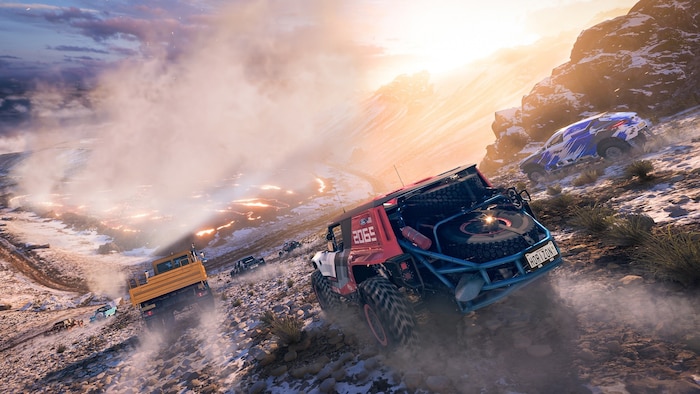 It's big, it's gorgeous, it's jampacked with missions and modes. While focused on a whole lot of other things, including free roaming and exploration of the beautiful locales, Forza Horizon 5 does let you drift, not just in special drift zones, but actually everywhere.
There's a bunch of cars simply made for the art of drifting, including Ford Mustang RTR and Mazda RX-7, and if you want to enhance your experience, turn off driving assists and switch the realism setting to Simulation. Alright, Forza Horizon 5 is more on the arcadey side of things, but them drifting physics are still pretty darn accurate and work like in any other sim.
Key features
You can explore a fictionalized take on Mexico
It's more of an arcade game, but it does feature a lot of realistic stuff as well
Tons of racing events that you can participate in
It's a stunner graphics-wise
Assetto Corsa
| | |
| --- | --- |
| Release date: | 2018-04-20 |
| Genre: | Racing |
| Developer: | Kunos Simulazioni |
Behold: this one is probably the most realistic racing sim on the market. Assetto Corsa boasts the most accurate physics, painstakingly recreated real-world race tracks and licensed cars, as well as – of course! – jaw-dropping visuals.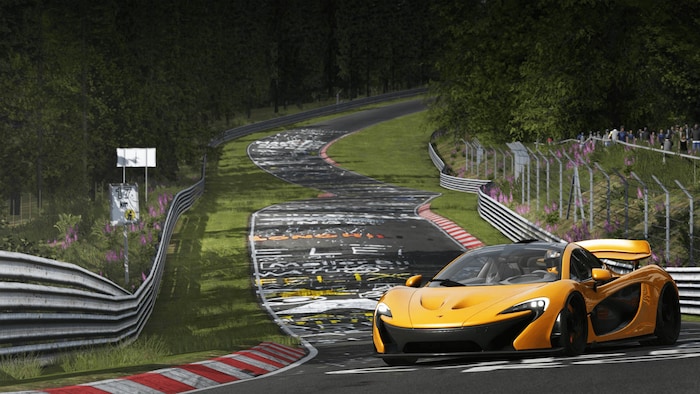 Assetto Corsa is obviously a well-rounded racing game with lots of different modes available, including career and so on, but there are drift challenges available in here as well. And since it's a hardcore sim, you can enjoy this mode even more thanks to super realistic physics.
Naturally, you can turn on some driving assists in case you find the game a bit too difficult for your taste. Yeah, that's what makes titles like this so awesome: the fact that everyone can enjoy them regardless of their skill level. Assetto Corsa is one of the racing simulators you absolutely can't miss.
Key features
Most likely the most realistic racing simulation on the market
Lots of licensed cars
A wide variety of available challenges and races
Stunning visuals
Gran Turismo 7
| | |
| --- | --- |
| Release date: | 2022-03-04 |
| Genre: | Racing |
| Developer: | Polyphony Digital |
Another challenging and super realistic racing sim on this list, Gran Turismo 7 definitely doesn't make things easy when it comes to the art of drifting. But that's the part of its charm!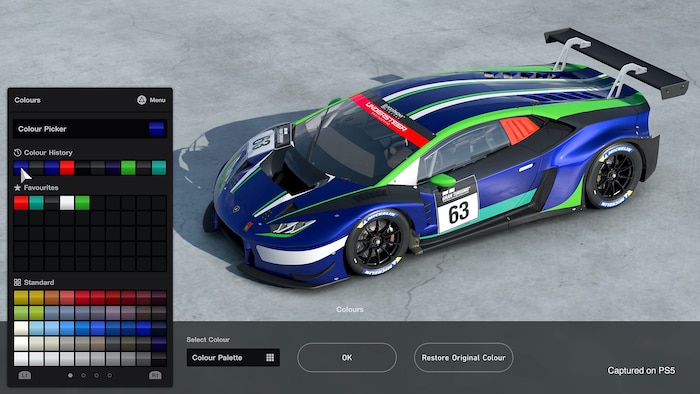 Gran Turismo 7 is a complete racing experience, packed with various single-player and multiplayer modes and tons of excellent features, especially on the PlayStation 5. Okay, there are microtransactions and the game is a bit too much on the grindy side (plus you need to be always online when playing it), but the gameplay and graphics make up for all that.
As far as drifting is concerned, it's of course possible here. Since it's a realistic simulation, this will take a lot of practice. You'll need to turn off traction control and select cars with rear-wheel drive. There's a dedicated mode for that, too, called Drift Trials. Be sure to try it out!
Key features
One of the most realistic racing games available on the market
One of the most gorgeous ones graphics-wise
Lots of great features on the PlayStation 5
It also boasts an actual single-player campaign
Need for Speed Unbound
| | |
| --- | --- |
| Release date: | 2022-12-02 |
| Genre: | Racing |
| Developer: | Criterion Games |
Ready for some awesome racing adventures in Lakeshore City? With an open world-based, fun single-player campaign and various multiplayer options, Need for Speed Unbound is one heck of a serious contender for your attention.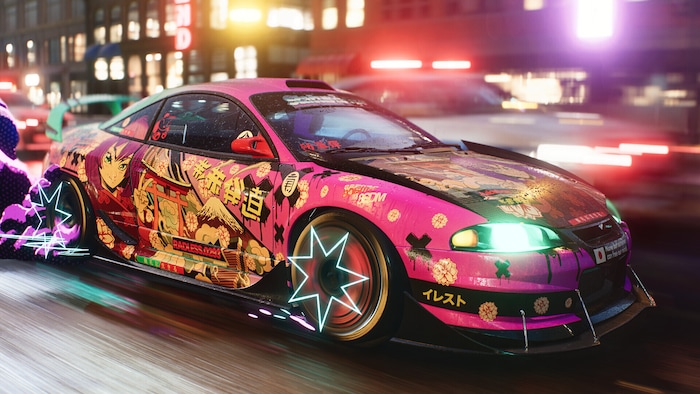 But…is there drifting? Well, there sure is! It's a very useful skill that you need to master if you want to beat your opponents and evade cops successfully. This maneuver fills up your nitro bar and helps you pull off difficult turns. Better get down to practicing it!
Need for Speed Unbound is also characteristic for its visual style, which blends realism with cel-shading and graffiti-style art. It might be not your cup of tea, but if you're looking for a racing game that trades photorealism for something more stylish and unique, this one might be a good pick.
Key features
Unique visual style, influenced by graffiti and cel-shading
An open-world environment of Lakeshore City
Lots of different racing challenges, including drift zones
It even features a full-fledged single-player campaign with a fun narrative
Absolute Drift: Zen Edition
| | |
| --- | --- |
| Release date: | 2015-07-29 |
| Genre: | Race |
| Developer: | Funselektor Labs Inc |
And now for something completely different. If you're looking for a fun little game that'll let you prove yourself in the mystic arts of drifting, this one is a perfect pick. It's a sweet racing title with stylish graphics and great soundtrack. If you need more peace in your life, grab Absolute Drift.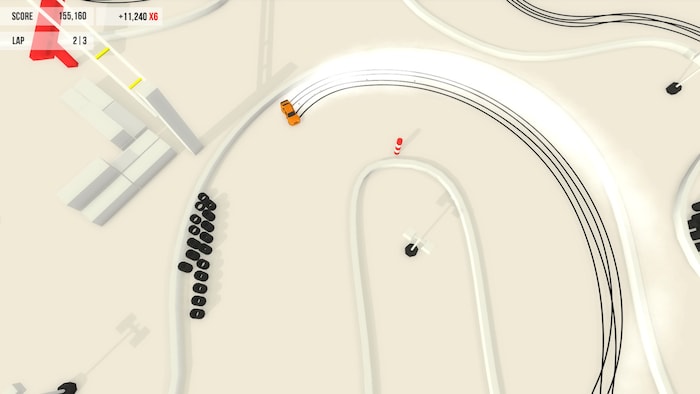 In the game, you get a bunch of drift cars that you can customize, as well as plenty of different challenges to complete across thirty four levels. There are also five Free Roam areas, each with a unique theme. Better yet, the Zen Edition comes with lots of new stuff, including the so-called Midnight Events, which are said to be super tough to beat even for skilled, experienced players.
There are online leaderboards in here, too, as well as the option to race against ghosts of other players and review the replays. Absolute Drift looks really good and is an absolute blast to play. Be sure to grab it if you're looking for a fun racing game, but nothing too serious.
Key features
A fun, relaxing racing game
Different kinds of drift challenges
Electronic and drum & bass music by Nyte and C41
You can compete with others via an online leaderboard and ghosts
While you can drift in probably every single racing game out there, what you're looking for are real gems in this respect. We're pretty sure that the titles we listed will grab your attention. Go ahead and get your new favorite drifting sim now!