Electronic Arts, or EA as it is more commonly referred to, has been with gaming for many long years. The company has released many big games alongside smaller ones, some of them developed in-house, others created by other developers and published by EA. We are here to talk about some of the best ones, based on many factors, including their legacy, and the user score from Metacritic.
As a result, some titles we write about here might be hard to get, or hard to play, as some of the hits were the product of the distant past early 2000s.
Let's hop right in!
Game
Release
Genre
Developer
Sale
A Way Out
2018-03-23
Adventure
Hazelight Studios
73%
Alice Madness Returns
2011-06-14
Adventure
Spicy Horse Games
19%
Battlefield 1
2016-10-21
MMO
EA DICE
31%
Battlefield 3

2011-10-25

Action & Shooter

EA DICE

0%
Battlefield 4
2013-10-31
Action & Shooter
EA DICE
55%
Battlefield V
2018-11-20
First-Person
DICE
76%
Battlefield 2042
2021-11-19
Shooter
DICE
76%
Burnout Paradise Remastered

2018-03-16

Racing

Stellar Entertainment

Crysis
2007-11-13
Action & Shooter
Crytek
67%
Crysis 2 Maximum Edition
2011-03-22
Action & Shooter
Crytek Studios
89%
Crysis 3 Digital Deluxe Edition
2020-06-04
Action & Shooter

Crytek Studios

Dead Space
2008-10-20
Adventure
EA Redwood Shores
79%
Dead Space 2
2011-01-27
Horror
Visceral Games
45%
Dead Space 3
2013-02-08
Adventure
Visceral Games
34%
Read more
Dirt 5
2020-11-06

Racing

Codemasters Cheshire

53%
Dragon Age 2
2011-03-08
Adventure
BioWare
1%
Dragon Age Inquisition Game Of The Year Edition
2014-11-18
Adventure
BioWare
71%
Fifa 23
2022-09-30
Sports
EA Canada
68%
Fifa 22
2021-10-01
Sports
EA Canada
54%
Grid 2019 Ultimate Edition
2019-10-08
Simulation

Codemasters

88%
It Takes Two
2021-03-26

Adventure

Hazelight Studios

42%
Madden NFL 22
2021-08-20

Sports

EA Tiburon

Mass Effect Legendary Edition
2021-05-14

RPG

BioWare

75%
Mass Effect Andromeda
2017-03-23
Adventure
BioWare
50%
Medal Of Honor
2010-10-13
Action & Shooter

Electronic Arts

44%
Medal Of Honor Allied Assault War Chest

2002-01-22

Action & Shooter

Electronic Arts

27%
Mirrors Edge Catalyst
2016-06-09
Adventure

EA DICE

72%
Plants Vs Zombies Garden Warfare 2
2016-02-25
Action & Shooter

PopCap Games

36%
Star Wars Battlefront
2015-11-17
Adventure
EA DICE
73%
Star Wars Battlefront 2 2017 Celebration Edition
2017-10-17
Adventure
EA DICE
23%
Star Wars Jedi Fallen Order
2019-11-15
Adventure
Respawn Entertainment
61%
Star Warstm Squadrons
2020-10-02
Action
Motive Studios
86%
The Bards Tale Trilogy
2018-08-14
RPG

Krome Studios

Titanfall 2
2016-10-28
Action & Shooter
Respawn Entertainment
54%
Unravel
2016
Adventure

ColdWood Interactive

62%
Unravel Two
2018-06-09
Adventure

ColdWood Interactive

47%
Mass Effect 2
| | |
| --- | --- |
| Release date: | 2010-01-27 |
| Genre: | RPG |
| Developer: | BioWare |
The original Mass Effect was fantastic, but it was clear that BioWare were still figuring out what works and what doesn't. In Mass Effect 2 they hit the nail on the head, delivering a thrilling action RPG with some of the best quests in the genre, simple, but meaningful progression, and a dramatic, tightly-paced storyline. Well, that's assuming you didn't spend too much time probing Uranus, a very popular activity in the game.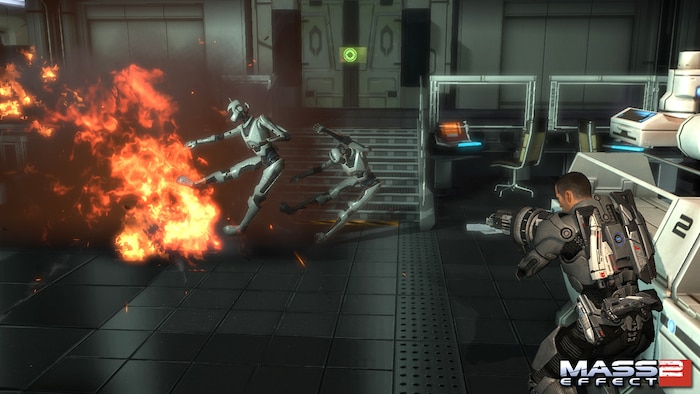 ME2 begins with a bang that leaves Shepard incapacitated for two years. In that time human colonies in the galaxy are threatened by the alien Collectors, and you have to assemble a new crew to take the fight to their base. ME2 introduced some of the greatest companions in BioWare RPGs' history, and dialogue choices are impactful and memorable. It's a treat, so treat yourself.
Key features
Possibly the best paced, most dramatic BioWare RPG
Excellent roster of companions
Polished, focused action RPG gameplay
Meaningful decisions, especially in the final mission
Titanfall 2
| | |
| --- | --- |
| Release date: | 2016-10-28 |
| Genre: | Action & Shooter |
| Developer: | Respawn Entertainment |
The first Titanfall was a great proof of concept, and the second was a great improvement on it, but unfortunately, it launched in a rough window. And it was a shame, because Titanfall 2 is one of the best singleplayer first-person shooters in recent memory, with amazing parkour-ish movement, satisfying guns, and, of course, the titular stompy titans themselves.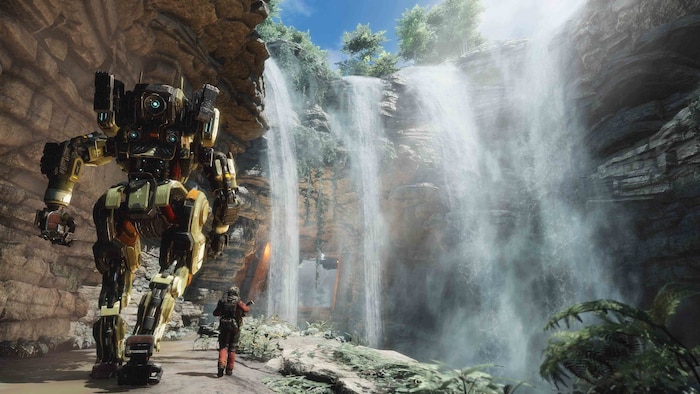 The game puts you in the shoes of field-promoted Pilot Jack Cooper, who in addition to access to a Titan also inherits his mentor's mission who up until very recently was way above Jack's paygrade. What follows is a string of exceptionally scripted missions, with fantastic level design, exciting bosses with their own titans, and growing trust between the titan and its pilot.
Key features
Tightly designed singleplayer campaign
Hybrid gameplay mixing on-foot and mech combat and exploration
Great multiplayer
Fantastic first-person perspective parkour
It Takes Two
| | |
| --- | --- |
| Release date: | 2021-03-26 |
| Genre: | Adventure, Puzzle |
| Developer: | Hazelight Studios |
It Takes Two is a game that almost doesn't feel real. Every stage in this fairly lengthy game is a completely different experience not only in terms of theme and style of locations, but also gameplay itself. Every time you reach a new area, your toolset changes, alongside the puzzle and environment design philosophy. It's more like an anthology of games in terms of gameplay diversity.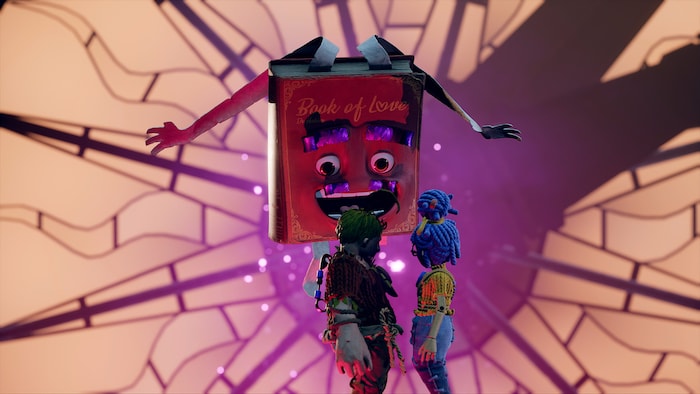 And on top of that, the regions you explore are incredibly detailed, with many minigames and even inconsequential, but charming interactions. Which is nice, because somehow this story about two parents possessing their daughter's dolls and trying to become human again is DARK. Without the moments of charm and levity, It Takes Two would be too heart-wrenching to play.
Key features
Outstanding achievement in design
Diverse and detailed
Deceptively cute aesthetic
Exclusively co-op
Battlefield 1942
| | |
| --- | --- |
| Release date: | 2002-09-10 |
| Genre: | FPS |
| Developer: | Digital Illusions CE |
The game started one of the most respected military shooter series. Battlefield 1942 is twenty years old now, and it might not excite people used to more modern FPS design, but for years it's been one of the finest WWII shooters, now ranking among the most beloved games ever published by EA.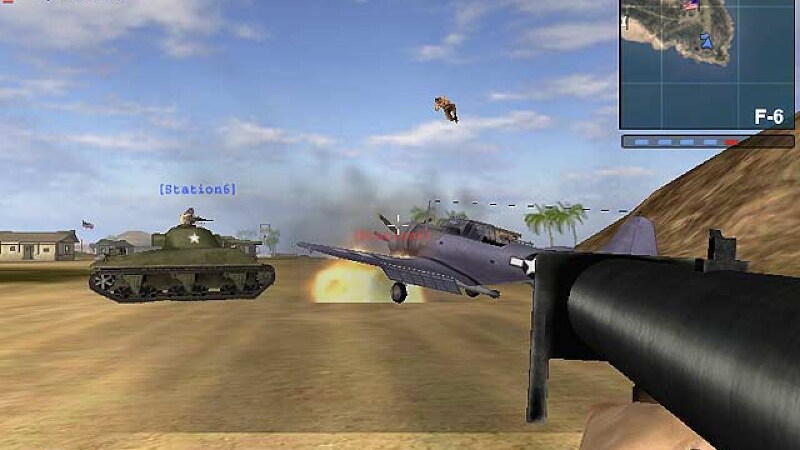 Battlefield 1942 laid the foundations for the future of the series, including realistic battles and emphasis on vehicles. If you're not keen on military shooters which promote twitch reflexes, killstreaks, and 360-no-scopes and would rather play something much more grounded, the original Battlefield is still a satisfying experience if you can find a copy and run it.
Key features
One of the foundations of modern military shooter genre
Class-based multiplayer
Vehicles are very important
Several multiplayer modes
FIFA (series)
| | |
| --- | --- |
| Release date: | 2022-09-30 |
| Genre: | Sports |
| Developer: | EA Canada |
Assembling the list of the best EA games would be flawed if we don't include FIFA, one of the most long-running, regularly-released sports game series in all of gaming. Despite its inherently evolutionary, rather than revolutionary nature, FIFA has managed to gather millions of players over the years, and each of them has their favorite installment.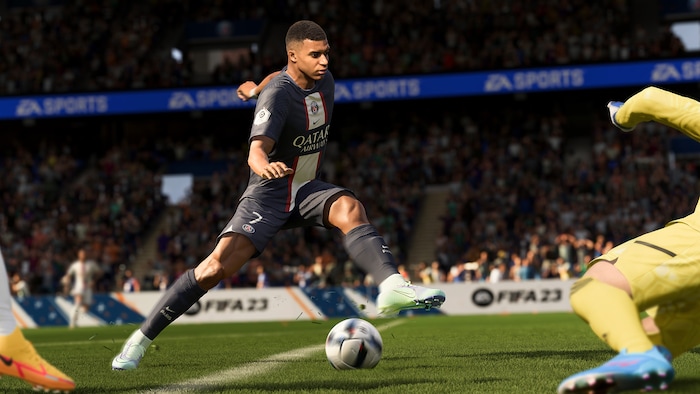 What is FIFA in the first place? A bird's eye view- a simulator of football (or soccer if you please). It kept adding new details and new features year after year, to the point where the series became as lifelike as it gets in this medium. Whether you're a hardcore soccer fan or looking for a game that would be easy to enjoy in local multiplayer, you'll find what you need with FIFA games.
Key features
Years of annual releases to choose from
Realistic representation of football matches
Always great in multiplayer
Some installments also have the Career mode for fans of management
Medal of Honor
| | |
| --- | --- |
| Release date: | 2004-03-02 |
| Genre: | Action & Shooter |
| Developer: | Electronic Arts |
Another pillar of the genre, like Battlefield, but, unfortunately, Medal of Honor's legacy has mostly stayed in the past. Despite that, the original MoH still ranks among the highest user-rated EA games on Metacritic. And it has some interesting credentials that might have been lost to the mists of time, such as its plot being written by Steven Spielberg.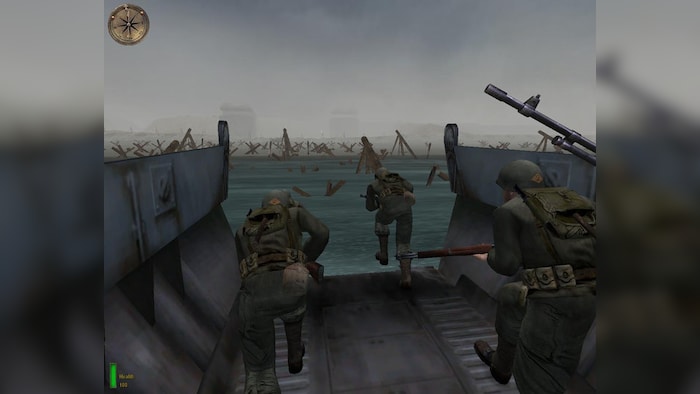 The series kicked off in earnest in the 2000s, with games like MoH: Underground, or Allied Assault, but the most recent MoH: Above and Beyond from 2020 passed by without much notice. Which is a shame. Regardless of the dwindling legacy, the first Medal of Honor remains an interesting shooter, even if its age is quite clearly showing.
Key features
Written by Steven Spielberg
The originator of a series which flourished in the 2000s
One of the classic World War II first-person shooters
Consulted with the same experts who worked on Saving Private Ryan
The Sims 3
| | |
| --- | --- |
| Release date: | 2009-06-02 |
| Genre: | Social simulation |
| Developer: | The Sims Studio |
Although it's The Sims 4 that's the latest installment of the life simulator series by Maxis and from EA, it's The Sims 3 that holds the higher rating among MC users. It's not hard to see why: not only it is, at this point completed, with no new expansions coming out, but it's also in some ways larger and more flexible, even if The Sims 4 has a drastically more powerful Create-a-Sim system.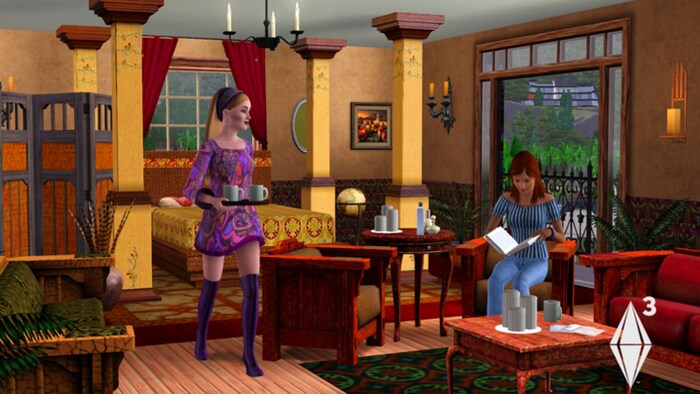 However, it had the equally mighty Create-a-Style system, opening the way for many excellent creations. It allowed players to redefine colors, patterns, and materials of virtually anything. Add to that a loading screen-free open world and you get a Sims game that is nearly perfect and fully deserves its place in fans' hearts.
Key features
The game and its collection of expansions are now finished and complete
Create-a-Style system allows you to change patterns, colors, and materials of objects
Open world structure
Complex simulation of the Sims' lives
Dragon Age: Origins
| | |
| --- | --- |
| Release date: | 2009-11-06 |
| Genre: | Action & Shooter |
| Developer: | BioWare |
Dragon Age: Origins felt incredible when it first came out. A dark fantasy world, unique prologues for various mixes of species and classes, and a deep tactical layer all contributed to the game's success and lasting appeal. The story involves the return of the Blight – a catastrophic invasion of magically twisted creatures led by a powerful demon which looks like a huge black dragon.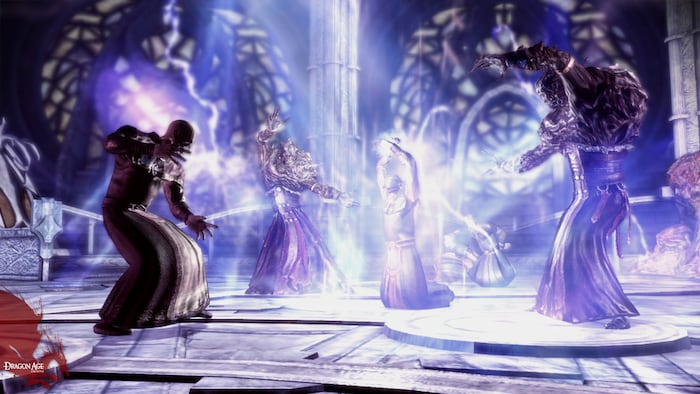 The player's role is that of a Grey Warden, a member of a group trained and empowered to be able to kill the demon… now you just have to survive long enough to face it. Assemble a team of determined outcasts, come up with reliable tactics (and automate them in a powerful subsystem), and save Ferelden from the Blight. It's a journey and story you won't forget anytime soon.
Key features
Several unique Origins affecting your prologue and certain dialogues
Tactically complex, with optional, programmable behaviors for each character
An excellent Awakening expansion/mini sequel
Engaging, gritty plot with many impactful choices
Command & Conquer Remastered Collection
| | |
| --- | --- |
| Release date: | 2020-06-05 |
| Genre: | RTS |
| Developer: | Electronic Arts |
The Command & Conquer series is one of the all-time RTS classics, having consumed untold hours of people's lives since their release in 1995 (C&C) and 1996 (C&C: Red Alert). Both games are set in an alternate timeline where World War II went very differently, partially because of a time-traveling Albert Einstein. A meteor strike bearing a precious new mineral also changed things around.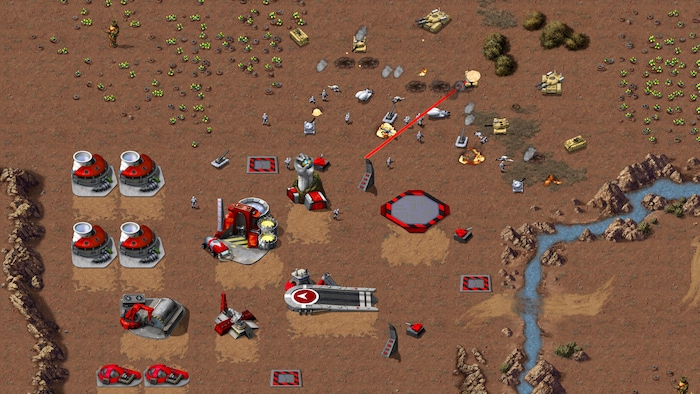 For all their quality, however, these games are quite old, and many iterations of hardware and software behind them. Which would be an issue… if it wasn't for a fantastic Remastered edition containing the first two games in the series. This edition even allows you to quickly switch between remade and original graphics if you want to blast your eyes with nostalgia.
Key features
Comprehensive remaster of two RTS classics
Extensive bonus material, including the Behind-the-Scenes footage
The Steam version features Workshop integration for mod lovers
Great multiplayer
Dead Space
| | |
| --- | --- |
| Release date: | 2008-10-20 |
| Genre: | Adventure |
| Developer: | EA Redwood Shores |
With the remake already skittering in the vents waiting to spring on us when we turn our backs, it's a good time to remind the world that the original Dead Space is still amazing. Taking inspirations from the monumental, overwhelming ships of the Alien franchise, and the twisted body horror of John Carpenter's The Thing to deliver a science fiction horror experience for the ages.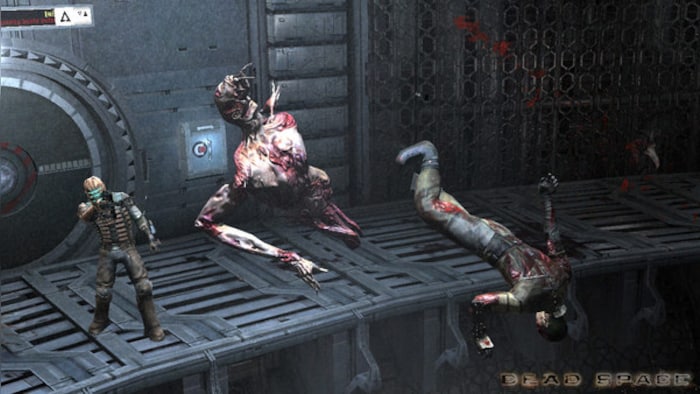 As Isaac Clarke, the world's most unlucky engineer, you arrive at the malfunctioning USG Ishimura, trying to find your girlfriend only to find himself struggling to survive with nothing but repurposed engineering tools to defend himself with. Be prepared for terrifying imagery, lots of tense action, and polished, immersive TPP exploration, and environmental puzzle-solving.
Key features
Possibly the finest science fiction horror since System Shock 2
Immersive and engaging
A comprehensive remake
Interesting, weird lore
GrEAtest hits
This concludes the list for now, but so many games were left out, that you can be sure we'll work our way to writing about them as well!