The esports industry is one of the fastest-growing industries in the world. More and more players are starting their esports journey every year, participating in online tournaments and leagues on the market worth around 1 billion dollars, as of 2018. If you wish to join them but you don't know what game to choose, take a look at the titles listed below.
Esports industry sees rapid growth in revenue at about 30-50% every year. It grew from just about 194 million in 2014 to over 900 million in 2018, and there's no sign of slowing this trend down. It works like a snowball rolling down a hill – more players are interested in joining esports because there's more money in the esports market. More players join, so more brands and sponsors are interested to throw more money into it, causing further grow, which attracts even more people to start playing and try their hand at competitive gaming.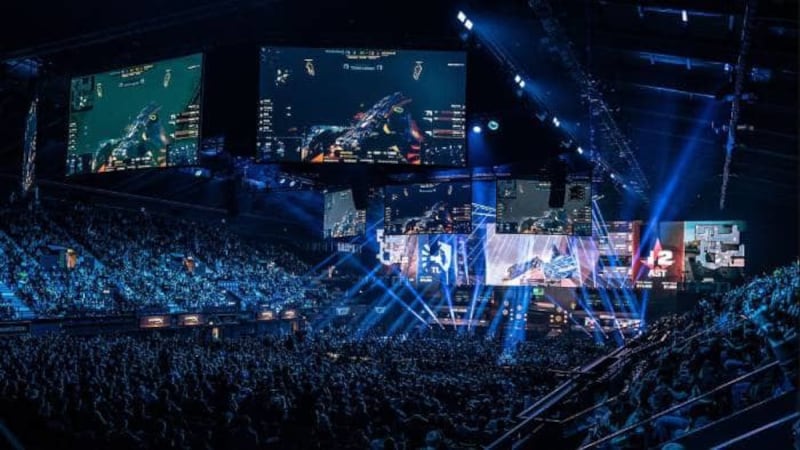 More players means more high-quality esports games being developed because it's simply worth it. Market's grow also brings new viewers to platforms such as YouTube and Twitch, as not everyone is interested in playing, but rather in watching their favorite champions in action – which, when you think about it, is exactly the same with traditional sports, such as baseball, football, or basketball, where large groups of people follow and support their teams as they are trying to win leagues and important tournaments.
The main difference between traditional sports and esports is the fact, that you can start playing esports games right now, without even leaving your room. In most cases, you don't even need to but the game, as most of the esports games are free-to-play.
You can start practicing immediately, and all you really need is a computer that can smoothly run the chosen game, a fast and stable Internet connection, and proper hardware, such as a good headset with microphone, a fast and precise mouse, and a gaming keyboard, preferably a mechanical one. In case of playing first-player shooters on a professional level, you might also want to invest in a 144 Hz monitor. Keep improving and one day you might become the next champion.
If you wish to start your career as a professional gamer, here are some of the best and most popular esports titles to pick in 2019.
Best Esports Competitive Game
Hearthstone
| | |
| --- | --- |
| Release: | 2014 |
| Genre: | CCG |
| Developer: | Blizzard |
Hearthstone is a free-to-play collectible card game, where you need to create your own deck, consisting of many available fantasy cards that include various creatures and spells.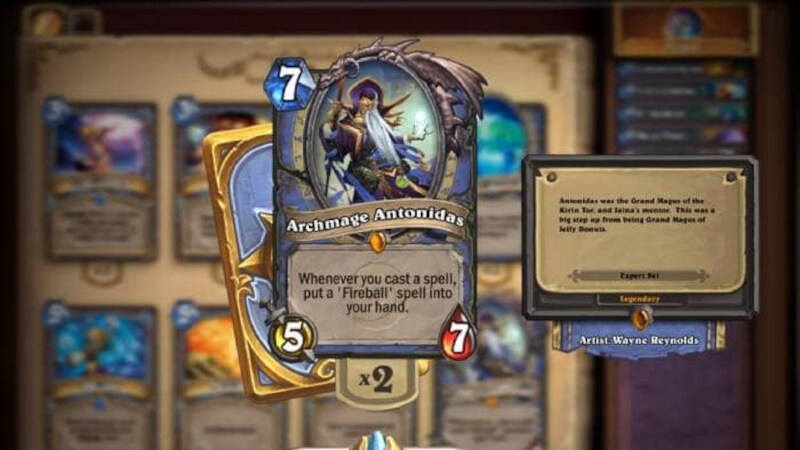 Once your deck is complete you may duel other players in a turn-based card battle. The amount of cards present in the game makes it fun to discover new combinations and strategies on your own, but for new players, it may be advisable and more beneficial to read about recommended cheap and powerful decks to use. Once you feel confident enough, you can try to invent your own combos and surprise opponents with a deck they've never seen before.
Key features
Free-to-play with microtransactions
Thousands of unique cards available
Humorous gameplay involving characters from Warcraft
Counter-Strike: Global Offensive
| | |
| --- | --- |
| Release: | 2012 |
| Genre: | FPS |
| Developer: | Valve Corporation |
Counter-Strike originally started as a simple Half-Life modification. It went a long way to become what it is today. And what is it? Simply one of the most popular competitive games in the world.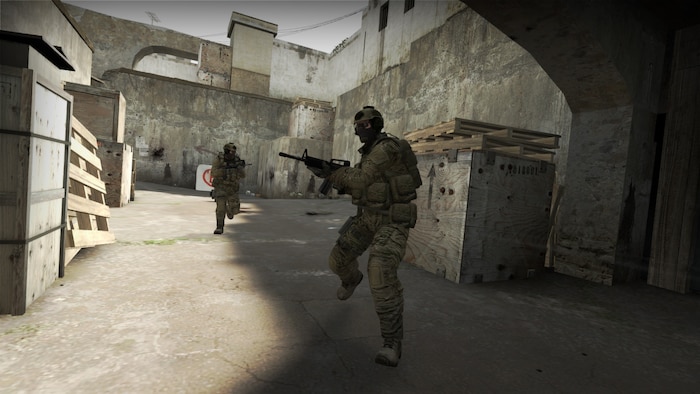 The main game mode revolves around the bomb – the terrorist team is tasked with planting the explosives in a designated area and detonate it. The counter-terrorists must prevent it by either eliminating all the enemies right away or by defusing the planted bomb. The game features many weapon skins that can be used to customize the appearance of weapons, and they can even be traded with other players for real money.
Key features
Free-to-play business model
Team-based gunfights taking place on closed arenas
A wide array of modern weapons and weapon skins to choose from
Rocket League
| | |
| --- | --- |
| Release: | 2015 |
| Genre: | Sports |
| Developer: | Psyonix |
Rocket League is described as a vehicular soccer video game, and that sums the gameplay up pretty well. In Rocket League you will be driving a car on the arena resembling a soccer pitch, with a goal placed on both sides.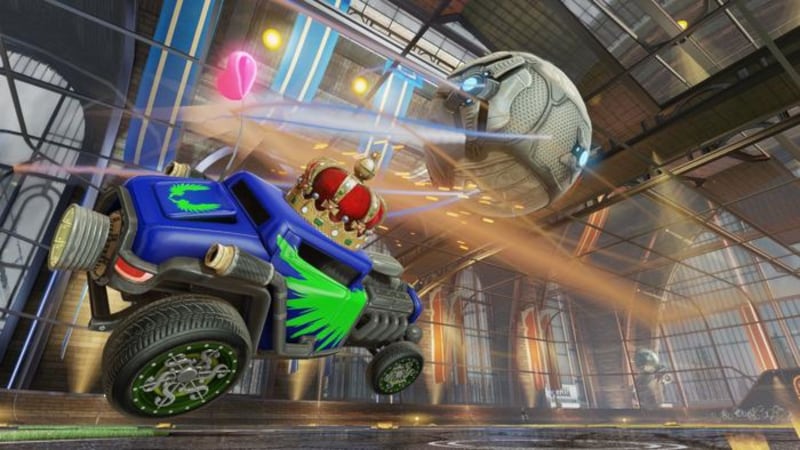 The idea is to hit the giant ball, pass it around, and shoot it right into the opponent's goal – the team with more goals when time runs out wins. What makes the game fun is the ability to drive on the walls, and perform aerial stunts with use of a rocket boost – meaning that the game takes place both on the ground and in the air.
Key features
Buy-to-play with additional in-game purchases
Dynamic and fast-paced arcade gameplay
Combines car driving with soccer
League of Legends
| | |
| --- | --- |
| Release: | 2009 |
| Genre: | MOBA |
| Developer: | Riot Games |
When speaking of the best esports games, one can't forget about the one, that popularized the MOBA genre. Despite being released back in 2009, it is still one of the most recognizable and most played competitive games in the world.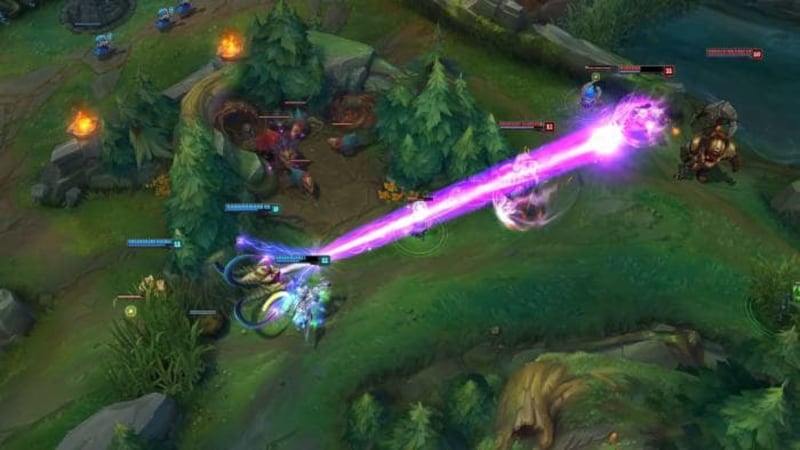 In League of Legends two teams start in two opposite corners of the map, where their respective core buildings, or Nexuses, are placed. Nexuses spawn minions that follow three different lanes and meet with enemy minions halfway, where they start fighting each other. On each lane there are also several guarding towers that must be destroyed before going further – the main goal of the game is to get past the towers and destroy the enemy Nexus.
Key features
Free-to-play business model
Dozens of unique characters with their own special abilities
Many items that alter the character's attributes or add new skills
Dota 2
| | |
| --- | --- |
| Release: | 2013 |
| Genre: | MOBA |
| Developer: | Valve Corporation |
While we are at MOBA games, it's also worth mentioning LoL's main competitor on the market. Dota 2 is very similar to League of Legends in terms of the general concept but introduces several mechanics that make the game unique.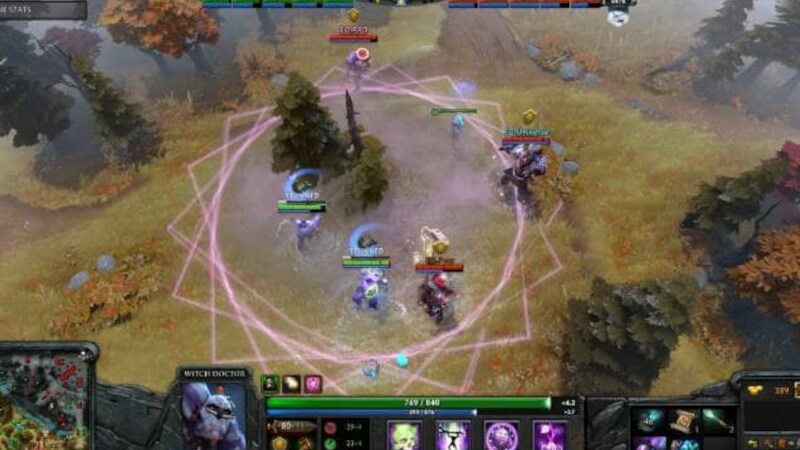 One of these is the flying courier – his job is to deliver items to players. This allows you to stay on your lane and buy the required equipment once you collect enough gold without need to visit the shop. The game is also much deeper and complex than League of Legends, which for some may be a positive or negative thing, depending on personal preferences.
Key features
Free-to-play without pay-to-win elements
A steep learning curve, but rewarding gameplay once you learn the basics
Tons of fun and unique characters to choose from
FIFA 20
| | |
| --- | --- |
| Release: | 2019 |
| Genre: | Sports |
| Developer: | EA Vancouver |
Fans of soccer can also enjoy a true esports experience, thanks to FIFA 20, which continues the FIFA series started back in 1993.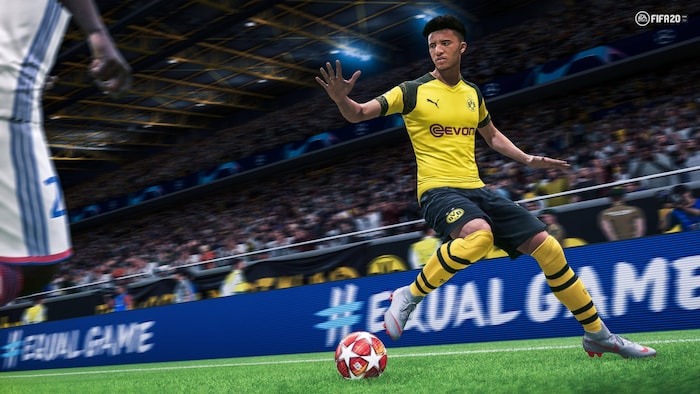 In FIFA you can control the entire soccer team during a match, with a possibility to switch between players on demand, pass the ball around, dribble, and tackle the opponents. The game offers multiple improvements over its predecessors. These include the overhauled player control, precise ball kicking, and the ability to switch between tactics in real-time.
Key features
Buy-to-play with microtransactions
Realistic ball physics and advanced ball control techniques
Tons of real-world soccer players, clubs, stadiums, and goal celebrations
StarCraft II
| | |
| --- | --- |
| Release: | 2010 |
| Genre: | RTS |
| Developer: | Blizzard Entertainment |
One of the good old real-time strategy games also found its way to the list, and it's nothing else but the StarCraft II itself.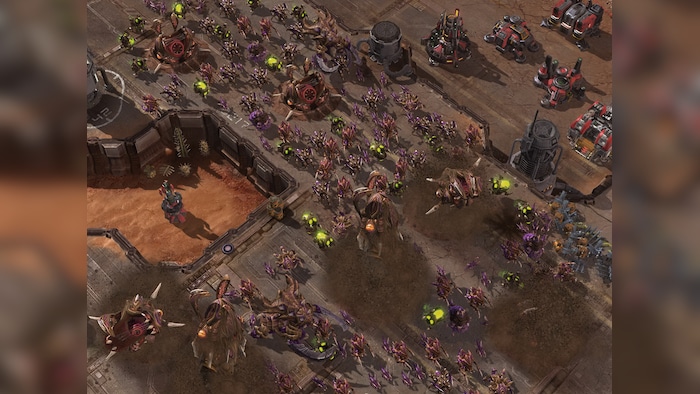 Constantly maintained and updated by Blizzard, and with new tournaments organized every year, SC2 is probably still the best esports choice for young aspiring strategists, and one of the very few that focus on the sci-fi in its purest form. The presence of three drastically different playable races in the base game makes the gameplay more diversified and requires a thorough knowledge of all their strengths and weaknesses to succeed.
Starcraft 2 Wings of Liberty is free to play game.
Key features
Free starter edition, requires a purchase to play the ladder
Three playable races with different playstyles – Protoss, Terran, and Zerg
Sci-fi setting with futuristic units and technologies
Fortnite Battle Royale
| | |
| --- | --- |
| Release: | 2017 |
| Genre: | Battle Royale |
| Developer: | Epic Games |
Fortnite Battle Royale represents the battle royale genre but enriches the gameplay with new mechanics, most notably with allowing players to build defensive constructions such as walls and platforms.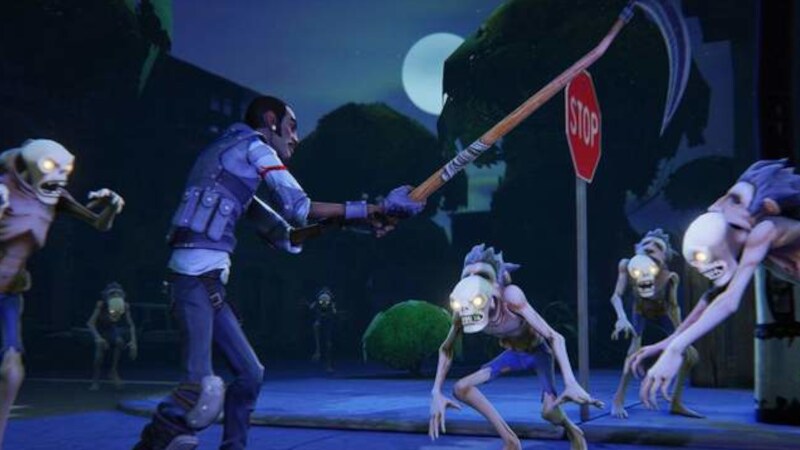 Building requires having enough materials in the equipment, either wood, stone, or metal, which can be harvested by demolishing other objects. The better material used to build, the more solid the construction. It's worth noting that in Fortnite almost everything can be salvaged for materials, including buildings and trees.
Key features
Free-to-play for everyone
Up to 100 players competing simultaneously
Possibility of building constructions and destroying other objects
PLAYERUNKNOWN'S BATTLEGROUNDS
| | |
| --- | --- |
| Release: | 2017 |
| Genre: | Battle Royale |
| Developer: | PUBG Corporation |
Speaking of battle royale, there's also PUBG for those who can't stand the bright and cartoon-like visuals of Fortnite. PUBG takes a more mature approach to the genre, both in terms of graphics, and gameplay.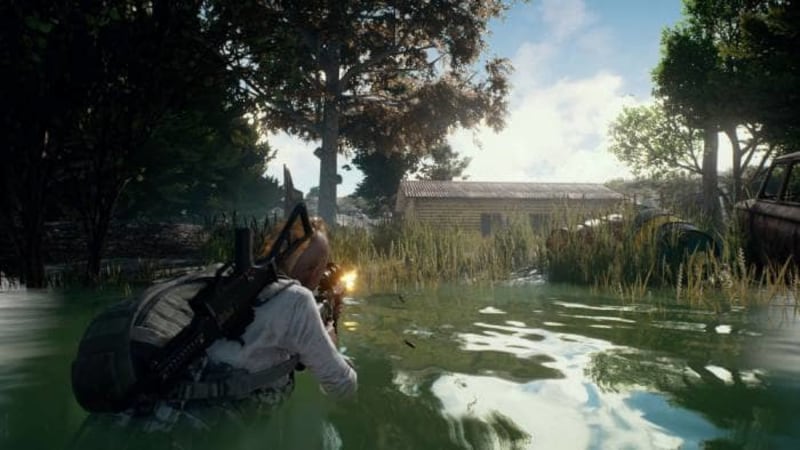 This means no gliders, grapplers, or balloons that allow jumping higher, but there are trucks, motorcycles, and boats that allow traveling around the large map faster. Just like in most battle royales, the game focuses on scavenging for weapons and ammunition while eliminating other players doing the same on the map with a constantly shrinking playable area.
Key features
Buy-to-play business model
Up to 100 concurrent players playing together
Many weapons with customizable attachments
World of Tanks
| | |
| --- | --- |
| Release: | 2010 |
| Genre: | Vehicular Combat |
| Developer: | Wargaming |
WoT allows you to control one of the hundreds of tanks and engage in 15 vs 15 armored combat. Vehicles available in the World of Tanks come from different countries and mainly from the period between 1930 and 1960.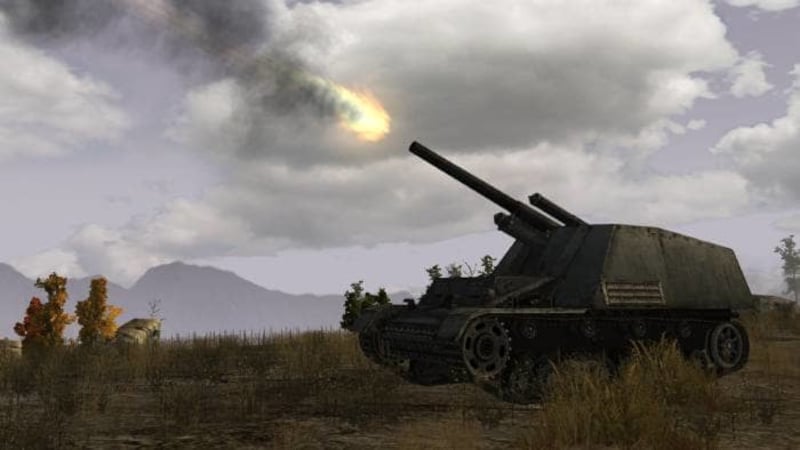 All of them belong to one of the classes, namely light, medium, or heavy tanks, tank destroyers, and artillery, and each of them serves a different purpose on the battlefield. For example, light tanks may easily scout the area due to their high speed and low profile, and detect targets for allied artillery, which can provide support from a safe distance.
Key features
Free-to-play with non-game-breaking premium services
Hundreds of vehicles divided into 10 tiers of power
Multiple classes of vehicles suited for different tasks on the battlefield
Overwatch
| | |
| --- | --- |
| Release: | 2016 |
| Genre: | FPS |
| Developer: | Blizzard Entertainment |
Overwatch somewhat reminds of MOBA games. As such it allows you to control one of the multiple available characters that represent one of the few roles, including tanks, healers, and builders, but instead of the top-down camera for which classic MOBA games are known for, you are presented with a first-person view.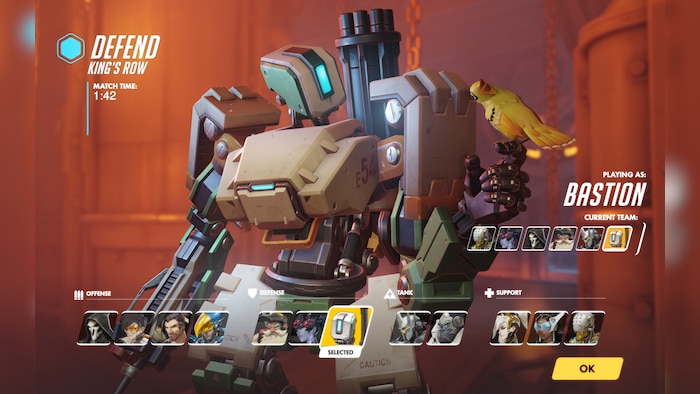 There are also no neutral minions, which means that Overwatch is simply a team-based first-person fantasy shooter, where characters can utilize their own unique skills and abilities to gain the upper hand and dominate the enemy team.
Key features
Buy-to-play business model
Multiple characters with a distinctive playstyle
Squad-based 6 vs 6 combat
Summary
Starting an esports career is not hard, as all you really need is the game and the computer to play it on. The hard part is mastering the chosen game to the level that allows competing head-to-head with the best players from around the world. Though the esports industry is huge and worth a lot of money, only the most dedicated players will be able to make a living out of winning leagues and tournaments. Don't feel discouraged, however – pick your favorite esports game, join the community, start practicing, and one day your dreams may come true.