Fantasy is a phenomenally broad genre, with plenty of subgenres. Low and high fantasy, steampunk, the spectrum ranging from grimdark to noblebright, and myriad variations beyond. Fantasy worlds are equally diverse. It's no surprise, then, that fantasy has been an amazingly fertile ground for many, many video games to grow on.
The list below presents a few noteworthy fantasy games with enough diversity in tone, atmosphere, and style to give everybody a chance to find something that tickles their fancy. With that said, let's move on to the list of 10 of best fantasy games on PC.
The Witcher (series)
| | |
| --- | --- |
| Release: | 2015-05-18 |
| Genre: | RPG |
| Developer: | CD PROJEKT RED |
The Witcher series is one of the most prominent, multimedia fantasy licenses nowadays. Started as a series of short stories and novels by Andrzej Sapkowski it has since branched out to plenty of other media. Especially The Witcher 3 became a critical darling, amazing players around the world. In the games you're playing as Geralt of Rivia, the setting's most famous monster slayer.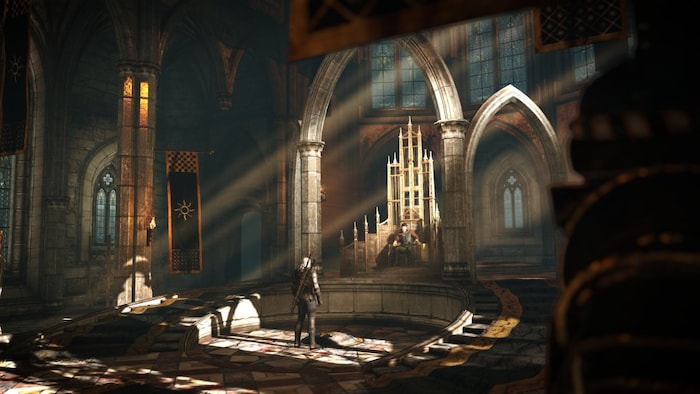 While each game is worth playing, The Witcher 3, as the latest, is most easily accessible. It takes you on an open-world adventure playing out across several large maps riddled with monsters, bandits, and people who need help with either. Geralt's main quest, however, is finding his adopted daughter and helping her deal, once and for all, with a force which has been hounding her for many years.
Key features
A compelling fantasy setting inspired by various myths, fables, and legends
The Witcher 3 features a card game so engaging it's become a meme
Two excellent expansions
TW1 and TW2 are well-worth playing for their own merits
Middle-Earth: Shadow of … (series)
| | |
| --- | --- |
| Release: | 2017-10-10 |
| Genre: | Adventure |
| Developer: | Monolith Productions |
Although it's based on the setting created by J.R.R. Tolkien, the Middle-Earth: Shadow of… series puts its own spin on the license. In both games you're playing as Talion, a former ranger of the Black Gate, killed when Sauron's forced claimed back the gate, and resurrected by an angry elven wraith for mysterious ends. Both Shadow of Mordor and Shadow of War play mostly in the same way.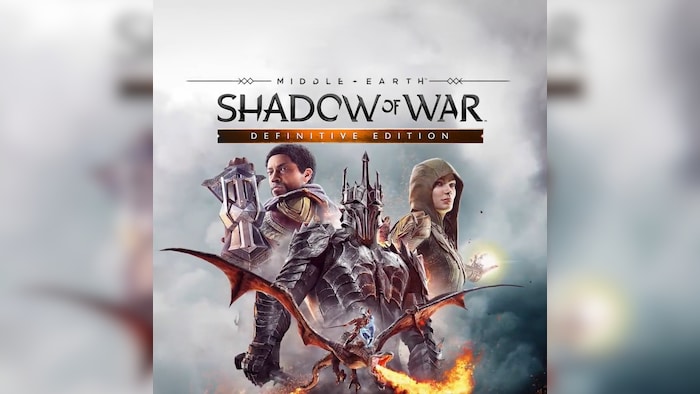 They are open world adventures, benefitting from Talion's agility and his bonded wraith's elven powers to traverse the world and wreak havoc on most orcs you encounter. There's also the Nemesis system, which creates endless unique orcs which are a hard to kill, recurring threat evolving in response to your interactions. You can also brainwash them to do your bidding, which is pretty cool.
Key features
Two open world adventures set in a darker, more violent version of J.R.R. Tolkien's Middle-Earth
Engaging, fluid combat system which can handle large groups of enemies
The Nemesis system can turn generic orcs into unique enemies and, perhaps, servants
Shadow of War's expansion DLC put us in the shoes of other characters
The Elder Scrolls V: Skyrim
| | |
| --- | --- |
| Release: | 2016-10-27 |
| Genre: | Adventure |
| Developer: | Bethesda Game Studios |
Although the subheader specifies TES V: Skyrim, there are good arguments for trying out previous entries in the series, especially The Elder Scrolls III: Morrowind. Whichever you choose, you're got to be plunged deep into a setting with a lot of weird, time-hopping, dimension-twisting, apocalyptic lore which Nirn and its heroes one of the most unique/bizarre fantasy 'verses in all of fiction.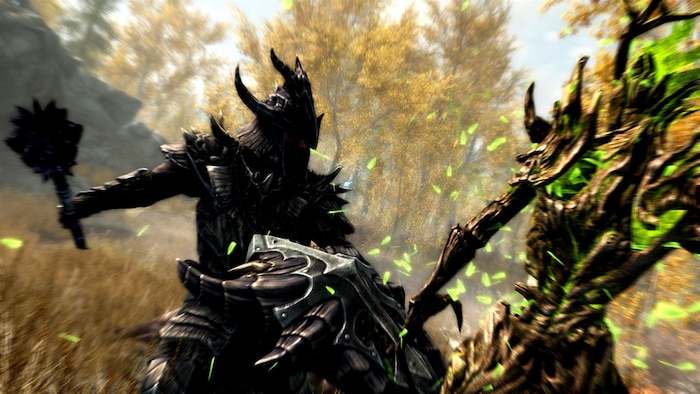 On the gameplay side of things, Skyrim (and other TES games) are mostly first-person perspective open-world RPGs with a map littered with villages, dungeons big and small, and plenty of things to do. Skyrim is a sandbox RPG, leaving you to your own devices and is happy to let you brew potions or ruing the market by forging a thousand swords and breastplates as a part of your blacksmith roleplay.
Key features
Large open worlds you're free to explore at any time
Fascinatingly weird setting explored both in-game and out of it
You decide what you want to do: kill monster, craft potions, build a house, etc.
Substantial expansions adding new regions and new player options
Dragon Age: Inquisition
| | |
| --- | --- |
| Release: | 2014-11-20 |
| Genre: | RPG |
| Developer: | BioWare |
Every instalment of the Dragon Age series has a slightly different vibe, ranging from the dark, gritty fantasy of Dragon Age: Origins to the more upbeat fantasy of this entry's topic: Dragon Age: Inquisition. The premise is simple: after a tragedy at a diplomatic summit, the sky is torn by portals from which demons pour. You're a person with just the tool to fix that…but the tool might kill you.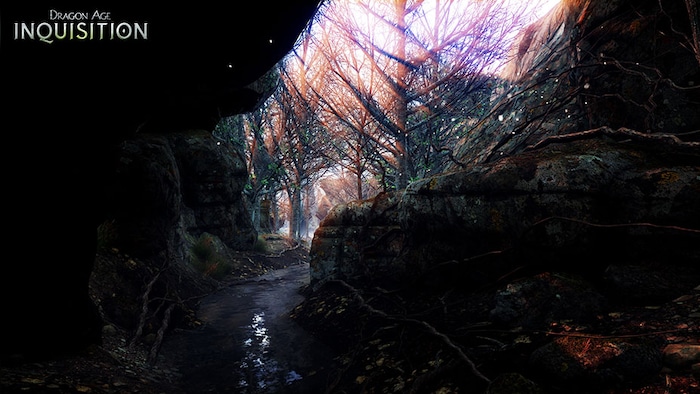 As the (customizable) Inquisitor you'll direct your military, diplomats, and spies to address minor crises popping up on the map of two nations, and when the problems need a personal touch, you'll take your own strike team and deal with whatever dragons, monsters and rowdy nobles are up to, be it in conversation or through a real-time with pause tactical combat.
Key features
Three classes, each with several advanced subclasses unlocked later
Memorable companions
Several large open world maps in diverse biomes
Engaging epic-scale fantasy story rooted in a deeper setting lore
Pillars of Eternity (series)
| | |
| --- | --- |
| Release: | 2015-03-26 |
| Genre: | RPG |
| Developer: | Obsidian Entertainment |
The Pillars of Eternity series was, in a way, a revival of the classic presentation of role-playing games established back in the days of Fallout and a game which we'll discuss further down. Set on the world called Eora, PoE offers a mix of classic and brand-new fantasy species, and 11 classes which mostly cover the same bases that D&D classes do, even if they occasionally put their own spin on them.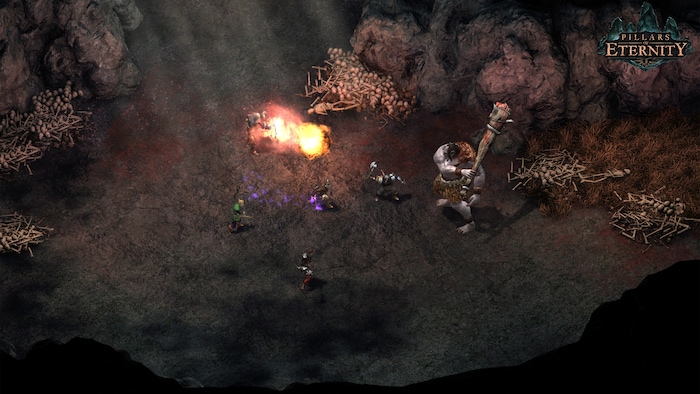 For example, the bard-equivalent Chanter recites magical verses which provide minor bonuses and build power for more impressive effects. The world's lore is very detailed and digs deep into the metaphysics of magic and gods in a way that should excite the lorehound in your soul. The first game is a traditional quasi-European fantasy, the second features pirates and tropical archipelagos.
Key features
Old-school RPG benefitting from modern technology
Several reputation systems, including one tracking your PC's disposition, e.g. honesty or cruelty
Detailed, deep setting lore
Tons of dialogues and plenty of combat scenarios to keep things lively
Wildermyth
| | |
| --- | --- |
| Release: | 2021-06-15 |
| Genre: | |
| Developer: | |
Wildermyth is a wonder in many ways. Thanks to a clever tagging system and evocative, reactive vignette stories playing at various points it creates a highly competent impression of truly reacting to your choices, and even events during battle. The campaigns play out over several chapters divided often by many years, so seeing your characters' children join the fight isn't a rare thing.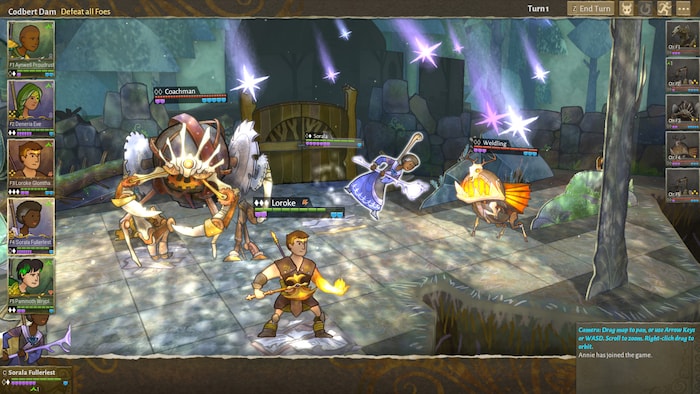 Your characters can also change a lot, losing limbs, having parts of their bodies transformed into living crystals, or simply growing old. Replaying the same pre-made campaign can deliver a very different story because of how character-driven it all is. Above all that, the world is profoundly magical, from elemental spirits to a fascinating magic concept, to bizarre foes, such as the undead automatons.
Key features
Several pre-made campaigns and several options for a fully procedural one
Characters can join the world's legends and appear in future campaigns
Simple, but lovely aesthetic reminiscent of pop-up books
Very mod-friendly
Dark Souls (series)
| | |
| --- | --- |
| Release: | 2016-04-11 |
| Genre: | Adventure |
| Developer: | FromSoftware, Inc. |
This one's a much darker fantasy than pretty much any other entry on this list. The Dark Souls series takes Gothic horror, adds body horror, and run with both to weave a tale of a twilit world just barely sustained by ancient rites, and troubled by the undead and twisted mockeries of ancient heroes. And for one reason or another, your character has the job of trying to delay the coming darkness.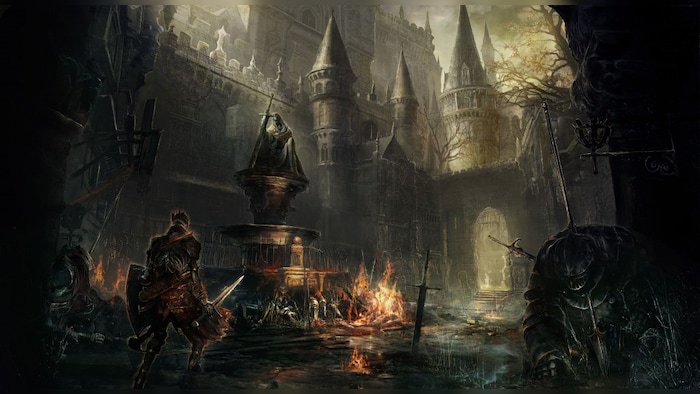 Unfortunately, the job isn't easy, because the Dark Souls games are notorious for their high difficulty and punishing combat. If you accept that challenge, you're in for a solid, often subtly conveyed, story told among towering cathedrals, dusty graveyards, and old castles. Even the bosses themselves have truly unique, often disturbing designs. Not that you'll have much time to admire them.
Key features
Fascinating dark fantasy setting
Engaging, demanding combat system
Excellent bosses
Sekiro: Shadows Die Twice is also worth checking out
Gothic & Risen
| | |
| --- | --- |
| Release: | 2006-10-13 |
| Genre: | RPG |
| Developer: | Piranha – Bytes |
The Gothic series takes place in a world torn between a war between orcs and humans. The Key to victory lies in a powerful magical ore which can be used to weapons, armor, and creation of magic runes used by mages. Meanwhile Risen takes place in a world affected by the whims and destructive tendencies of mighty titans, whose spawns and servants put civilizations in peril.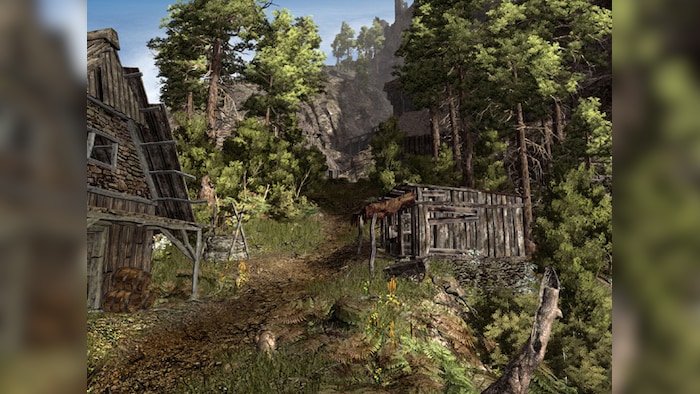 In both games you begin the journey as a man who barely has a few tattered clothes to your name and work, bit by bloody bit, on gaining power and respect of factions and NPCs populating the world. Gothic and Risen games are immersive TPP action RPGs which put a lot of emphasis on creating a world which feels dynamic and alive, mostly through believable NPC behaviors and reactions.
Key features
Few RPGs do map exploration as well as Gothic and Risen do
There are always factions you can ally yourself with for unique benefits
To improve most of your abilities you must find a willing teacher first
A remake of the original Gothic is in the works, if the game feels too retro for you
Baldur's Gate (series)
| | |
| --- | --- |
| Release: | 2013-01-16 |
| Genre: | RPG |
| Developer: | Beamdog |
The original Baldur's Gate (by BioWare) changed the way RPGs were expected to look like, and Baldur's gate II cemented the lasting legacy of the, now legendary, Infinity Engine. The upcoming Baldur's gate 3 by Larian Studios uses a fully 3D environment and changes the basic of the combat system, but they are all linked by their exploration of Dungeons & Dragons' most famous setting.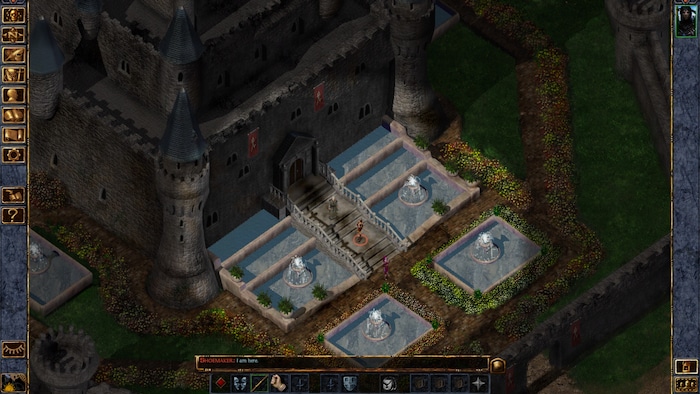 Taking place in the Forgotten Realms, the Baldur's Gate series is the world's finest series adapting the ruleset of the most famous roleplaying game in the world. Featuring a number of fantasy species, a dozen or so diverse classes, and a multitude of dungeons to plunder, enemies to conquer, and challenges to overcome, the Baldur's Gate games are the absolute classics of the fantasy genre.
Key features
Real-time combat in BG1 and 2, turn-based combat in BG3
Some of the finest video game adaptations of Dungeons & Dragons of all time
The original BG games defined what RPGs would be expected to look like
Fun companions and engaging conversations
Divinity (series)
| | |
| --- | --- |
| Release: | 2017-09-14 |
| Genre: | Adventure |
| Developer: | Larian Studios |
Although Larian Studios is best known for Divinity: Original Sin 2 and Baldur's Gate 3, they've been making games since early 2000s, and, with the exception of BG3, they were all set in the same world: Rivellon. A place of immortal goofy mages, deep grudges, surprising heroes, and interesting takes on species like goblins, lizardfolk, and even undead. The Divinity series is also very diverse in gameplay.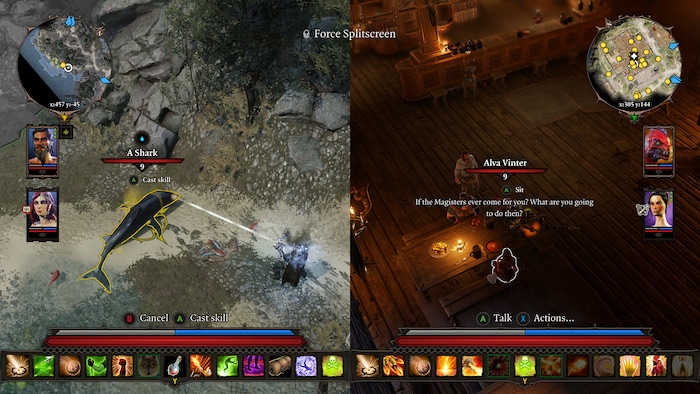 Divinity II, for instance, is an action RPG which lets you turn into a dragon sometimes. Dragon Commander is mostly a strategy/RTS game with narrative choice elements. Original Sin games are a series of party-based, co-op friendly RPGs with highly interactive, sandbox-like systems you can exploit in battle and exploration. Few other series have their gameplay diversified to that extent.
Key features
The series likes experimenting with the RPG formulas
Divinity: Original Sin 2 is one of the best modern RPGs out there
Despite the often serious stories, there's plenty of goofy humor to be found
Rivellon is a very entertaining world to have adventures in
Enter the worlds of pure imagination
This concludes our list with ten of the best fantasy video games you can play on PC. It's by no means exhaustive, there are dozens if not hundreds of other fantasy-themed games out there and it would be impossible to list them all at once.
Nevertheless, hopewfully we helped you find something you'd like to play, a world you'd like to save, magic you'd like to try.