Fortnite has gone a long way since the launch of its first closed beta tests back in 2015, and now the game tops the popularity charts, remaining not only one of the most successful battle royale games out there but also one of the most popular games overall. The best part about Fortnite is that it's free-to-play, so you can try it right now if you didn't already.
The game offers various non-game-breaking microtransactions, namely the skins and outfits, to make your character stand out from the crowd. Today we'll take a look at some of the best Fortnite skins available in the game.
| Product | | Sale | Offers |
| --- | --- | --- | --- |
| Fortnite - Catwoman's Grappling Claw Pickaxe | | -28% | Offers |
| Fortnite - Rebirth Harley Quinn Skin | | -61% | Offers |
| Fortnite - Rebirth Harley Quinn Skin (EU) | | -59% | Offers |
| Fortnite - Rebirth Harley Quinn Skin (US) | | -61% | Offers |
| Fortnite - Batman Zero Wing Glider | | -34% | Offers |
| Fortnite - Batarang Axe Pickaxe | | -11% | Offers |
| Fortnite Eon Skin Bundle + 500 V Bucks (Xbox) | | - | Offers |
| Fortnite Psycho Bundle | | - | Offers |
| Fortnite: Legendary Rogue Spider Knight Outfit (Xbox) | | -26% | Offers |
| Fortnite - The Last Laugh Bundle (PS5) | | -5% | Offers |
| Fortnite Deep Freeze Bundle (Xbox) | | -65% | Offers |
| Fortnite - Fleet Force Bundle + 500 V-Bucks (Nintendo Switch - US) | | -21% | Offers |
| Fortnite 1000 V-Bucks | | -1% | Offers |
| Fortnite 13 500 V-Bucks | | - | Offers |
| Fortnite 5000 V-Bucks | | - | Offers |
| Fortnite - Metal Team Leader Pack (Xbox - US) | | - | Offers |
| Fortnite - Metal Team Leader Pack (Xbox - EU) | | - | Offers |
| Fortnite - Golden Touch Challenge Pack (Xbox - US) | | - | Offers |
| Fortnite - DarkFire Bundle (Xbox) | | - | Offers |
| Fortnite - Machinist Mina Pack (Xbox Series X - EU) | | - | Offers |
| Fortnite - Machinist Mina Pack (Xbox Series X - US) | | - | Offers |
| Fortnite - Golden Touch Challenge Pack (Xbox Series X/S - US) | | - | Offers |
| Fortnite - Golden Touch Challenge Pack (Xbox Series X/S - EU) | | - | Offers |
| Fortnite - The Lars Pack + 1000 V-Bucks (Xbox Series X/S - US) | | - | Offers |
Fortnite was originally a buy-to-play game, which was split into two main playing modes – Save the World and Battle Royale. The first one offered the co-op experience and allowed players to form a team consisting of up to four players in order to work together while defeating zombie-like creatures, protecting the objectives, and building constructions throughout the map. The second one, which was later released as a free-to-play standalone version, revolved around competing with dozens of other players for dominance on the map with a constantly shrinking playable area, where guns and items were scattered around.
Though both modes were warmly welcomed, it was the Battle Royale that turned Fortnite into a huge success, even allowing Epic Games to later start their own digital video game storefront, a platform known as Epic Games Store.
Similarly to other free-to-play productions, Fortnite Battle Royale went the microtransactions route to generate revenue, allowing developers to provide players with constant content updates and professional support. Unlike the vast majority of free-to-play games however, Fortnite focuses on non-game-breaking cosmetic additions, such as alternative character and glider skins, as well as unique dance styles and emotes. This approach creates a fair environment that allows players to remain competitive without ever spending a dime on the game.
Cosmetics are mainly purchased with the use of premium currency called V-Bucks. Available skins come in different rarities, from uncommon to legendary, and usually the higher the rarity, the more expensive and flashy the skin. Let's take a look at some of the best Fortnite skins you can purchase to enhance your gaming experience.
John Wick
If you ever wanted to play as the most badass character out there, then the John Wick character skin would be the most obvious choice.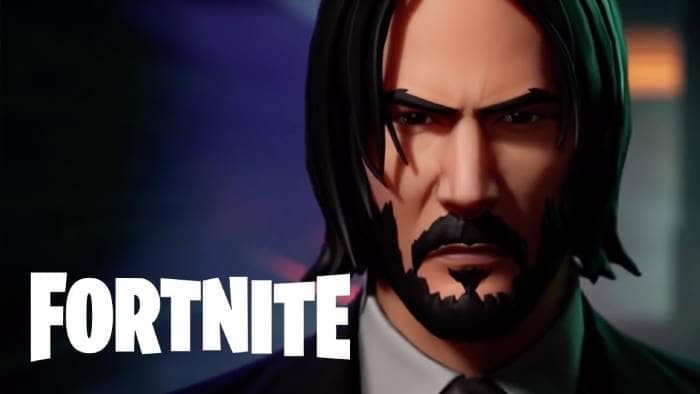 Unfortunately, this breathtaking skin was a part of the limited-time event associated with the promotion of the John Wick 3: Parabellum movie.
If you missed it, then you're out of luck. Hopefully one day the skin will return, similarly to certain other skins. Maybe when John Wick 4 comes out? Fingers crossed.
Dark Vertex
The Dark Vertex skin is a legendary skin based on the Vertex skin, which was originally a worn-looking futuristic piece of rust orange armor.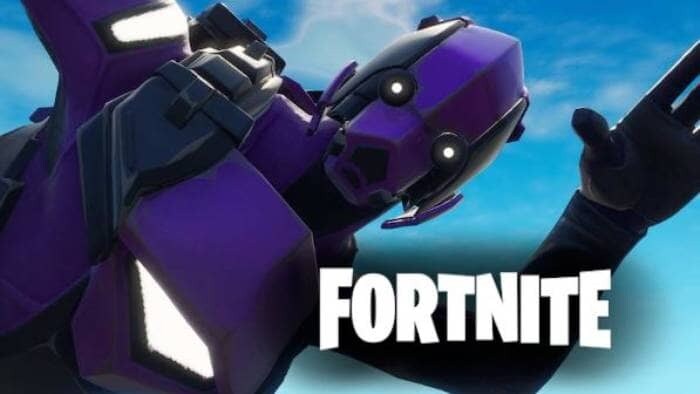 Dark Vertex variant is colored purple instead, which looks amazing combined with black and dark blue elements. What makes the Dark Vertex unique is the fact that it's a promotional skin you can't get by usual means – instead of spending V-Bucks in the game, Dark Vertex was included as a part of the bigger bundle, sold together with Xbox One S console.
Lynx
Lynx is one of the highest-rated female outfits in Fortnite, and not without a reason. The seductive black catwoman outfit consists of a skin-tight costume that emphasizes Lynx's thin figure.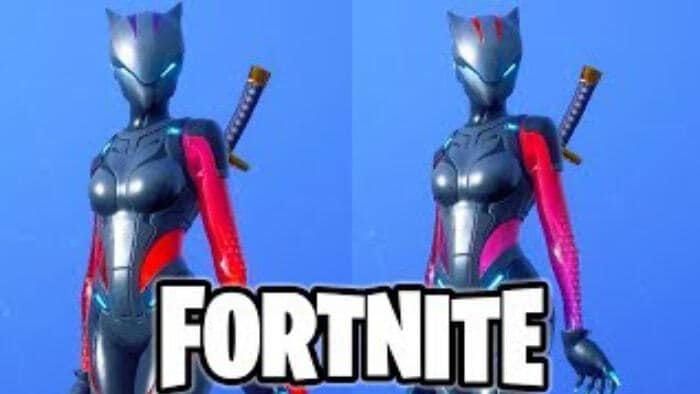 She looks at you from behind a mysterious mask that hides her identity from the world. But don't get fooled by her attractive look and smooth walk – she's a deadly adversary. Unfortunately, this unlockable multi-tiered skin was a part of Battle Pass Season 7, and is unlikely to ever come back – but who knows?
Deadfire
Deadfire is one of the very few exotic Fortnite skins that represent the reactive skins family. What makes reactive skins so cool is the fact, that they can change their appearance during the game.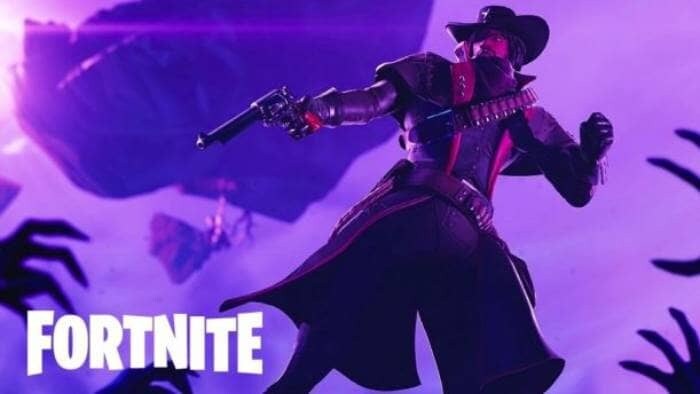 In the case of the Deadfire, your cowboy can transform into a living nightmare, bringing doom upon the opponents. Once you deal enough damage during the game, your character will start burning with ghostly-looking green fire, and his eyes will start glowing bright green – a truly terrifying experience for those unfortunate enough to face you on the battlefield.
HONOR Guard
Named after the popular smartphone brand owned by Huawei, HONOR Guard promotional skin was available exclusively to those who purchased the Honor View20 device, which was also reportedly the first smartphone to allow the 60 FPS Fortnite gameplay.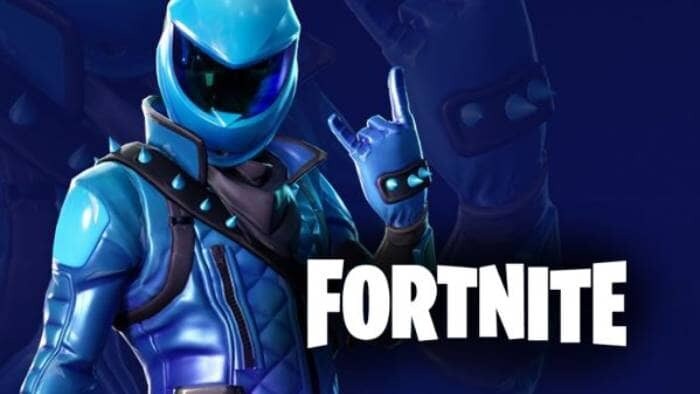 Your only chance to get this futuristic biker skin is to resort to the secondhand market and buy the code directly from those, who might have a spare one. Because of this, HONOR Guard skin remains one of the most expensive and prestigious skins in Fortnite.
Batman Caped Crusader
Good news for every fan of adventurers of the Batman – now you can become the Black Knight yourself, bringing justice to the world of Fortnite. Treat opponent players as your villains and don't hesitate to use your guns against them.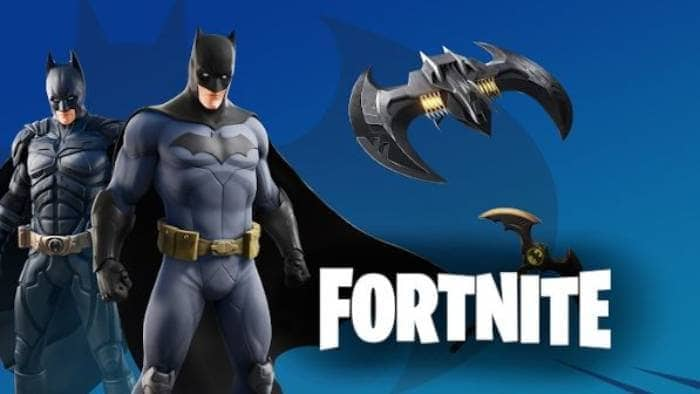 Don't be afraid to shoot and kill – just imagine they are not real and it's all just some sort of a simulation, so you won't break your 'no killing' rule. The skin comes with an alternative mining tool, a glider, an explosive Batarang, and a grapnel gun you can use to quickly reposition yourself. Superpowers not included.
Minty Pickaxe
If you want to celebrate the Christmas period in Fortnite, there is no better way than getting yourself a Minty Pickaxe skin that turns your usual harvesting tool into a Christmas-themed one.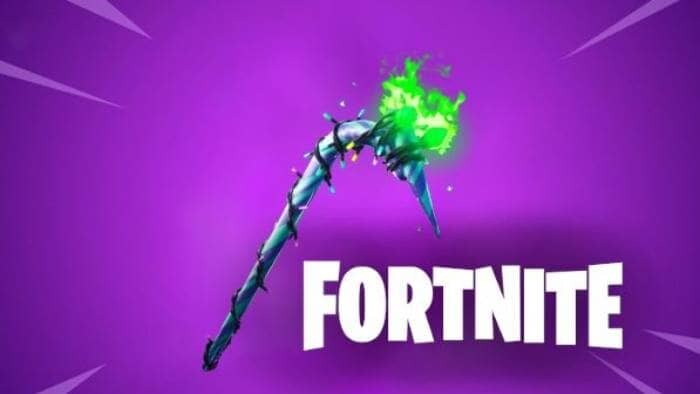 From now on your pickaxe may get the look of a classic candy cane decorated with Christmas lights, allowing you to fully experience the Christmas spirit while destroying various objects in order to gather resources in Fortnite. Share the joy of this special time with other players. Ho ho ho!
Rogue Spider Knight
Rogue Spider Knight is a legendary skin and is quite expensive. Not only because it looks really awesome, but also because the only usual way of obtaining it is by purchasing a new Xbox One S console, bundled together with the skin.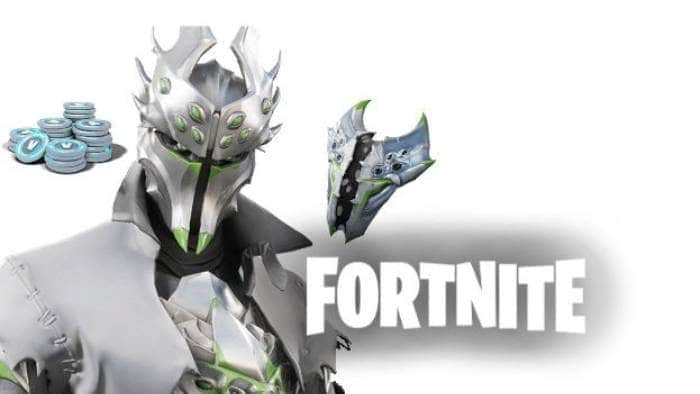 Thankfully, not all Xbox owners play Fortnite, so it's possible to get the code from those who don't need it. The skin gives your character a spidery armor that comes in two different color variants – black and white.
P-1000
P-1000 is probably one of the most unique skins in the entire game. It's not just a simple skin – it transforms your entire character into a humorous banana mech and it's simply the mechanized version of the reactive Peely skin that started the game green but ripened during play.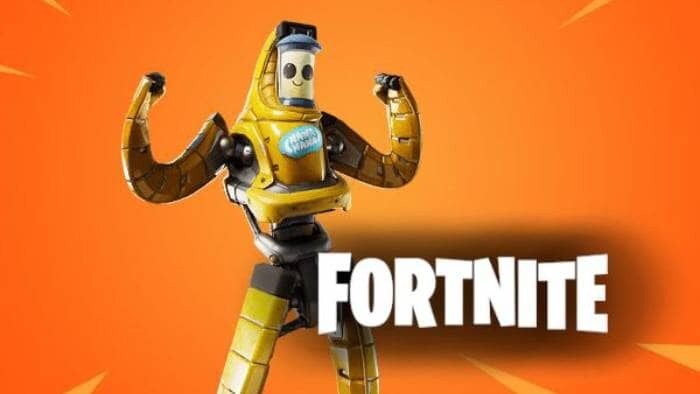 Don't be fooled by its silly looks, however, as it's fully capable of quickly neutralizing hostile characters. Your enemies will probably laugh hard at your goofy face and this will be the last thing they do before you send them to kingdom come.
Psycho
Those familiar with the Borderlands series will be glad to hear that you can become one of the insane Borderlands Psychos in Fortnite, thanks to the Psycho skin.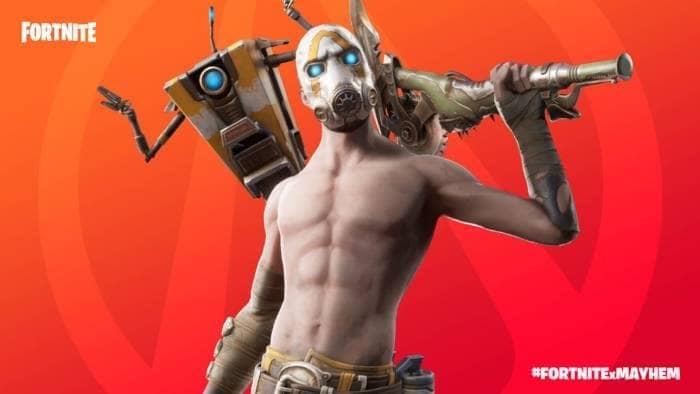 Show your opponents no mercy and mindlessly stuff them with lead, just like a real psycho would do. The skin comes together with one and only Claptrap pet, and it also changes your default harvesting tool into the Psycho Buzz Axes, perfectly complementing your new look.
Summary
Playing the same character over and over again may become boring after a while. Fortnite skins are a way to make the gameplay feel refreshing, and thus more enjoyable. The skins allow you to turn your favorite character into a completely new one. Check Fortnite's in-game store regularly if you are looking for a certain skin, as most of them are part of the rotation and reappear there on a regular basis. Also, keep an eye on the promotional events taking place outside the game, as they can be the source of some unique outfits you couldn't find elsewhere.