What happens when a polished simulation turns into the most fun racing game ever? Success! And that's the fate of one of the world's most beloved motorsport gaming series – Forza Horizon.
The Forza Horizon series started in 2012 when Playground Games decided to modify the proven Forza Motorsport series mechanics and invent something more fun on the Xbox 360. The following titles sprang up like mushrooms after the rain. Players could visit the farthest corners of the world to participate in crazy car races against other contestants. And each succeeding installation meant even more game modes, better cars, and an extensive multiplayer mode.
Fancy a round in something so impressive? Here's a ready-made list of the best Forza games in order, where you are sure to experience something truly legendary.
Superb Forza Horizon Games
Forza Motorsport 5
It is the sixth installment in the entire Forza series, introducing realistic gameplay mechanics in memorable races worldwide.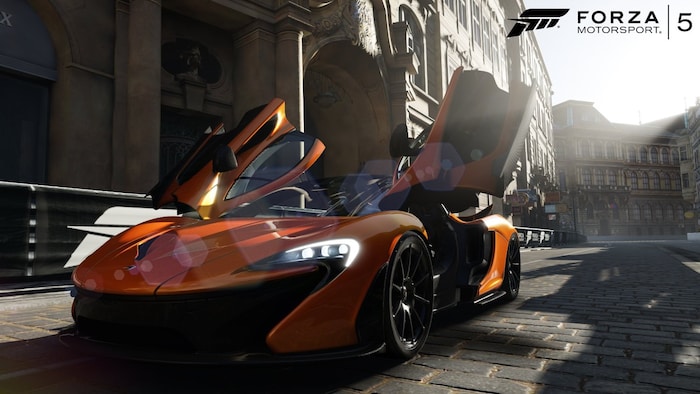 If you are a fan of cars and Top Gear, you will love Jeremy Clarkson's brand-new commentary added to this game. As in the previous parts, in FM 5, you can enjoy the simulation nature of the gameplay, revealing all the details of vehicle construction and participation in races. Train your driving skills in over 200 cars on various tracks, test the abilities of selected machines and lose yourself in the thrilling world of racing on Xbox One.
Key features
Play the sixth racing installment in the Forza series
Drive over 200 cars on the most challenging tracks
Enter Test Mode to enjoy the commentary from the Top Gear creators
Play solo or in epic multiplayer
Forza Motorsport 6
Enter the most extensive version of the Motorsport video games and get behind the wheel of over 450 cars to start your career as a professional racing driver. With even better driving physics and completely new weather conditions.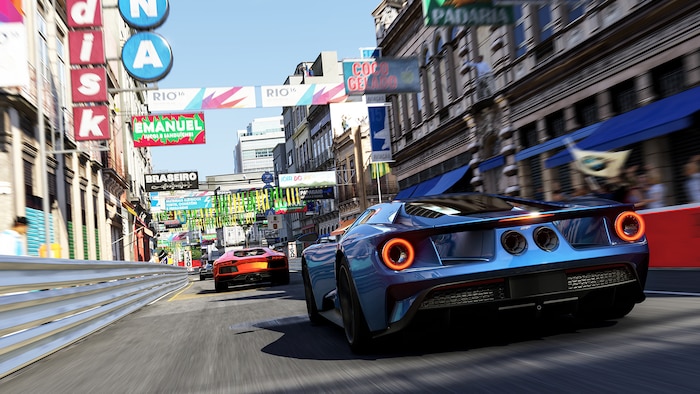 Drive at night or in the rain and discover how the weather affects the grip of your car's tires. Modify their design, check what's inside, and create the vehicle of your dreams! In Forza Motorsport 6, you'll also play an exciting career mode to face the newest challenges to test your skills on the craziest tracks. If you are looking for endless satisfaction from racing gameplay at the highest level, FM 6 will meet your expectations.
Key features
Play the most realistic game in the Forza Motorsport franchise
Drive over 450 cars in brutal weather conditions
Discover the varied surface textures and test the grip of your tires
Play solo or in multiplayer with up to 24 players
Forza Horizon 3
Playing as a driver is fun, but now you can also become an organizer of the most epic race ever! Travel to faraway Australia to discover the abilities of unique cars and prove your worth on the most challenging tracks.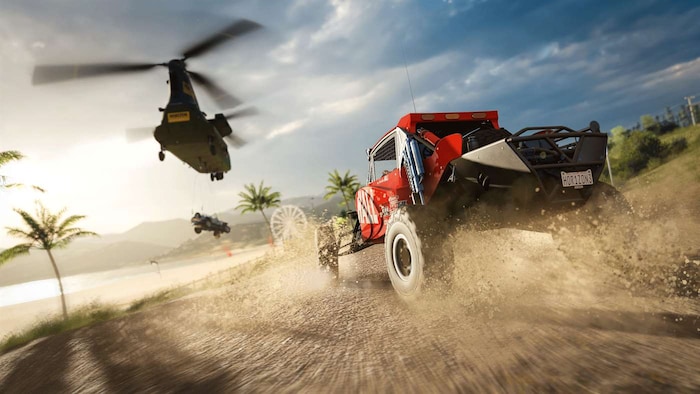 Play a single-player campaign or discover new multiplayer possibilities, where you will share your events with other players. Choose your race layout, take care of all the details and gather your fans to shine as Australia's top organizer. Forza Horizon 3 features all-new terrain layouts that allow epic tricks, drifts, and jumps that you can practice solo or with friends.
Key features
Go to Australia to organize the legendary race
Try challenging routes in dangerous terrain
Drive over 300 licensed cars
Play solo or in an extensive multiplayer
Forza Motorsport 7
It is the tenth installment in the Forza racing series, taking famous gameplay to a new level of realism. Fancy everything racing fans dream of in one video game? This game is your destiny.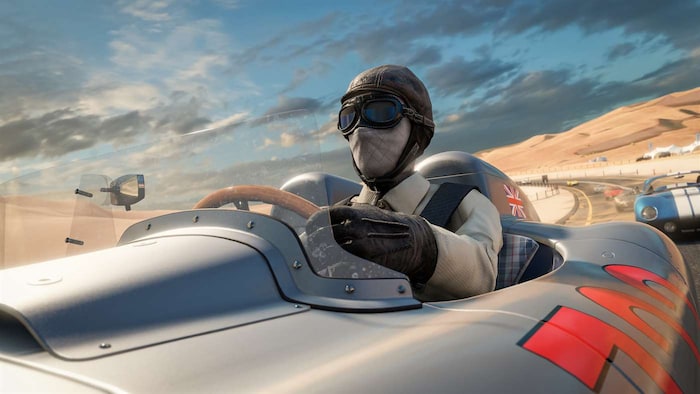 In FM 7, you will travel to over thirty locations to compete on world-famous tracks in races as part of a single-player campaign or in multiplayer with other players. This title includes over 700 car models that can be modified and checked in various weather conditions. In this game, you will feel the track texture, test the grip and see every detail of your vehicle. Moreover, Forza Motorsport 7 features an epic career mode in which you will find a range of challenges for the most devoted racing enthusiasts.
Key features
Play the tenth installment in the Forza series
Explore over thirty locations and race behind the wheel of over 700 car models
Choose a career mode to play an exciting campaign
Modify your cars and discover the thrilling multiplayer mode
Forza Horizon 4
Become the star of Forza Horizon racing in the UK! Lose yourself in cross-platform multiplayer competition, drive over 450 models of cars, and enjoy the living open world of one of the most groundbreaking video games in this exciting series.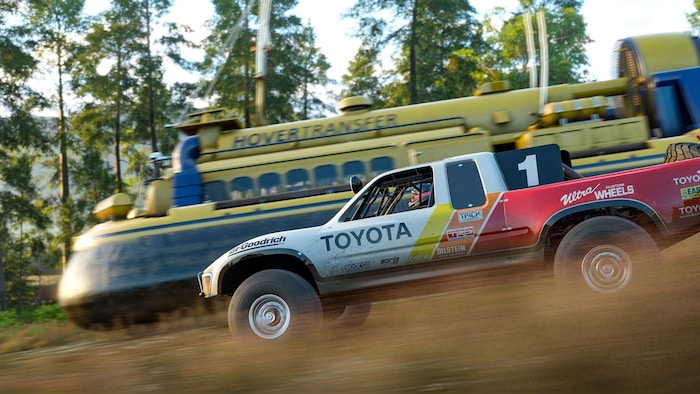 Drive a classic Shelby or show off with the legendary Bugatti Chiron and embark on a series of racing challenges at the world's most epic festival. Collect cars, modify them, buy parts, and customize your driver's appearance. Forza Horizon is also a thrilling single-player campaign and many crazy challenges to have fun with other players in multiplayer. Plus, realistic seasons guarantee road conditions changes!
Key features
Take part in crazy races in the UK
Drive over 450 car models
Choose a game mode and have fun in solo or multiplayer gameplay
Enjoy realistic weather conditions
Forza Horizon 4: Fortune Island
Ready for some action? Welcome to the first expansion pack for Forza Horizon 4, which will take you to the most dangerous locations where you will discover adrenaline-fueled racing gameplay like never before.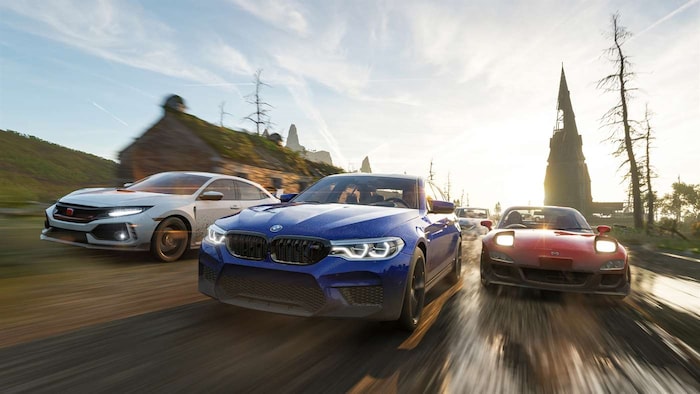 Ride along the edge of mighty cliffs, marvel at the northern lights, and outrun the looming thunderstorm. In this expansion pack, you will discover natural obstacles that have never been seen in any Forza game before. Drive your favorite cars in the North, test their performance on the worst road surface, and outsmart other racers in thrilling solo or multiplayer gameplay.
Key features
Play the first expansion pack for the thrilling Forza Horizon 4
Travel north of Great Britain and discover new challenges
Race on the most dangerous tracks in unforgiving weather conditions
Play solo or in multiplayer
Forza Horizon 4: LEGO
It is the expansion pack for the fourth installment in the Forza Horizon series, taking you to the LEGO universe! As in the main installments of the series, you will drive super-fast cars in entirely new locations and challenging missions.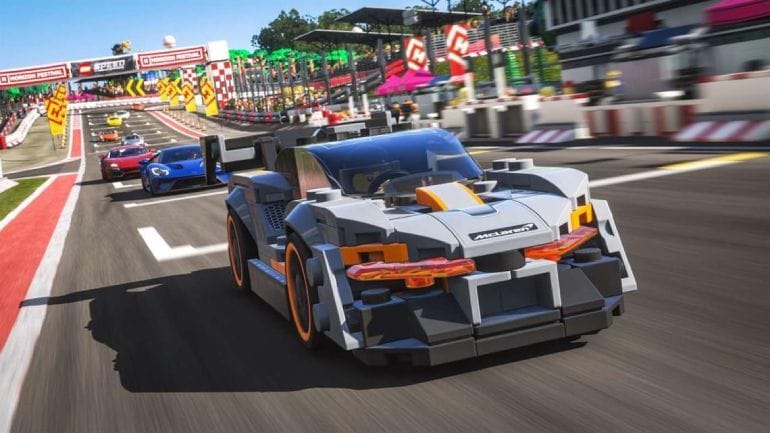 Welcome to a world where everything is made of LEGO bricks – even your car! Discover exciting new challenges, become a stuntman, visit iconic LEGO locations, and build yourself a lovely house. Each completed task brings new rewards for you and your friends enjoying the brutal racing games in this unique installment of Forza Horizon.
Key features
Play the expansion pack for the Forza Horizon set in the LEGO world
Take part in challenging races, destroy and create to win
Explore legendary locations
Collect materials to build a house
Forza Horizon 5
Travel to Mexico to discover the greatest racing map in the history of the Forza Horizon franchise. It is even faster, crazier, and more varied fun for everyone who wants to experience an unforgettable adventure behind the wheels of the best cars.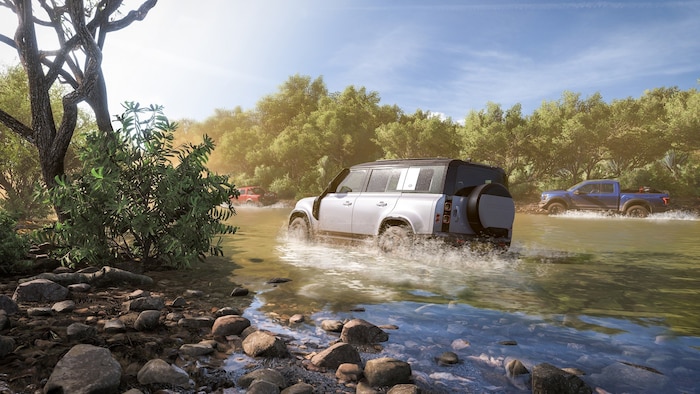 Drive over 500 car models from various eras and choose your favorite ones! Replace parts, modify their appearance, and fall in love with the great sound of powerful machines. You will participate in a series of even more challenging missions or create your maps and tasks. Explore the rich world of desert, jungle, and forgotten ruins, enjoy the realistic visuals, and invite your friends to play. This title is a loaded pack of all activities involving the fastest cars.
Key features
Play the fifth installment of the series set in Mexico
Drive over 500 models of fantastic cars
Replace parts, change appearance, and design your challenges
Explore the most massive Forza Horizon map and take part in even more crazy racing challenges
Forza Horizon and Forza Motorsport aren't just ordinary racing games for everyone. If you're a born enthusiast of speed and cars, they will find their way into your heart for years of great fun. An enormous variety of vehicles, an open world, engine-building details, and challenging missions are just a tiny part of what makes the best Forza games the coolest. But the biggest is the simulation roots of the series that make these titles capable of taking players to the grand world of the most realistic racing.