There is nothing like a good friend. He will cheer you up, help, share some advice, laugh at you, then forget it, and happily insult you while eating your food straight from the fridge. We've all been there because we just love it.
They say genuine friendship is the most precious thing in life, and it is certainly true. It's unwise to face the whole world alone and always better to have a friend, even if he is completely useless. Friendships like this happen in movies, comics, books, and life but you can also meet best friends in games! When creating fantastic interpersonal relationships, video game developers shine with creativity. So let's take a look at the most interesting, often unlikely, funniest, and best relationships of the most loyal friends in video games!
Unlikely Interesting Friendships in Video Games
Joel & Ellie - The Last of Us
| | |
| --- | --- |
| Release: | 2013-06-14 |
| Genre: | Action-adventure, survival horror |
| Developer: | Naughty Dog |
| Modes: | Single-player, multiplayer |
The two main characters of a post-apocalyptic action horror video game produced in 2013 by Naughty Dog.
Joel and Ellie's friendship is so iconic that probably few in the gaming community have yet to hear about it.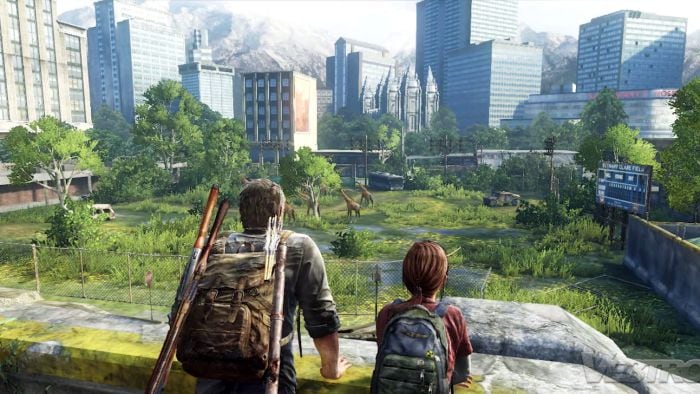 Humanity is exterminated by the virus, and the remaining survivors must fight to survive. The military tries to take control of the situation by force, while a group of rebels is actually trying to get things right. These include Joel and Ellie, who have just met, and their dangerous journey is about to begin. As the creators of the title admit, the whole game was created as a background to the relationship of the two heroes.
Their friendship is the main axis of events. The studio was so enthusiastic about Joel and Ellie's natural behavior that the actors who played them were allowed to improvise. As you see, this is certainly not the standard approach to creating friendship in video game. And as the result, the emotional load in The Last of Us is simply unbelievable. You can't just read about it – you have to play it!
Key features
Watch the most touching story of friendship in the video games world
Explore, solve puzzles and search for resources
Sneak and successfully eliminate enemies or outsmart them to take advantage of the opportunity to escape
Play solo or in special modes designed for multiplayer gameplay
Wheatley & Atlas & P-body - Portal 2
| | |
| --- | --- |
| Release: | 2011-04-18 |
| Genre: | Adventure |
| Developer: | Valve |
| Modes | Single-player, multiplayer |
One human, one test facility, lasers, portals, robots, robots, and yes – even more robots.
It is Portal 2, Valve's revolutionary co-op gameplay where you and your friend can play as… robots!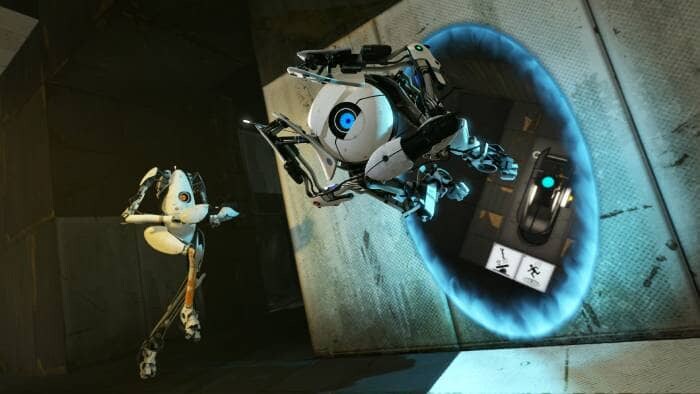 The second installment of the science-fiction game in which you have two separate storylines to play. The first one was prepared for single-player, and you play as a human named Chell. Together with the extremely funny buddy – Wheatley, you have to face a kinda crazy artificial intelligence – GLaDOS.
The second mode is two-person cooperation for you and your friend. You will play as two very cute robots subjected to a series of tests. Each of your characters has its own style and individual approach to the circumstances, which makes Portal 2 truly unique gameplay. Are you ready to challenge the clever moves of GLaDOS?
Key features
Invite a friend to play and enter the game in co-op as Atlas and P-body
Explore test rooms and find solutions to logic puzzles
Shoot portals to transport objects or your friend
Check out Valve's one-of-a-kind dark and amusing gameplay
Nathan Drake & Victor Sullivan - Uncharted 4: A Thief's End
| | |
| --- | --- |
| Release: | 2016-05-10 |
| Genre: | Real-time strategy |
| Developer: | Naughty Dog |
| Modes | Single-player, multiplayer |
A friendship that many treasure hunters could dream of. Nate and Sully met when the former was still young and used to get into trouble.
Sully saved the boy's life, and two charming gentlemen have been sticking together ever since.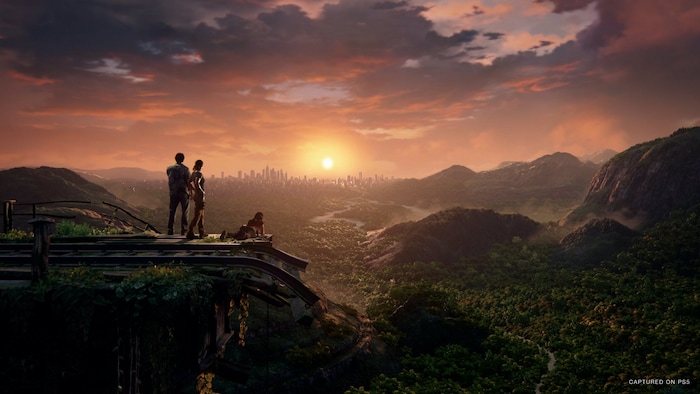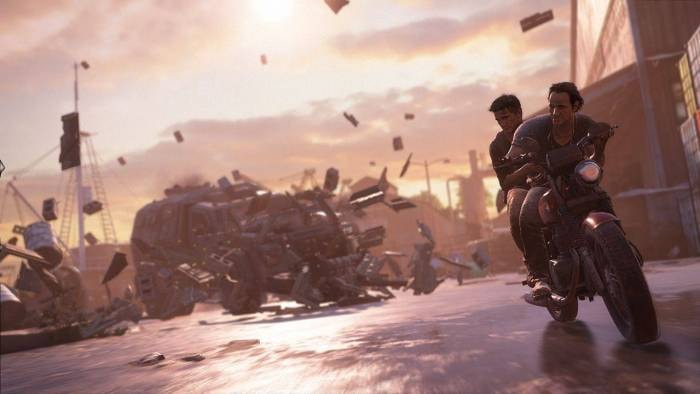 Although Victor Sullivan is older than Nate and mentors him, you will quickly notice that he doesn't shy away from little jokes about his younger friend. Their relationship is light, natural, and fun. But also extremely deep, mature, and defined by mutual loyalty. Nate can always be sure his friend will come to the rescue in times of the most desperate need and will never judge him for his actions. Well, almost never.
Key features
Play one of the best series of games dedicated to the adventurous life of a treasure hunter Nathan Drake
Explore the world, solve puzzles and discover new chapters of your story
Fight your enemies side by side with the characters you meet on your way
Play solo or in multiplayer
Lone Wanderer & Dogmeat - Fallout 4
| | |
| --- | --- |
| Release: | 2017-09-26 |
| Genre: | RPG |
| Developer: | Bethesda Game Studios |
| Modes | Single-player |
Sometimes happens that most sensible people are either extinct or gone evil. In such a case, is Lonely Wanderer doomed to complete loneliness?
No way. In these rough times, he is assisted by a man's best buddy – the dog.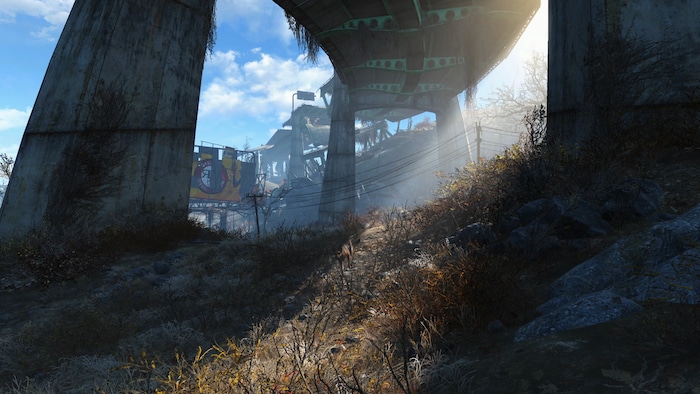 It is not very safe to wander the wasteland all alone. Even Mad Max knew it was better to have a faithful travel companion by his side. So don't waste another second and take the Dogmeat for an adventure!
This good boi will repay you with love and some useful tricks reserved only for cool German Shepherds. Your most loyal friend will never abandon you and will always be happy to assist you on your journey. In addition, you can equip him with badass dog armor or a stylish bandana.
Key features
Explore a world devastated by a nuclear blast
Make decisions that will decide the further development of the situation
Get weapons and collect the necessary equipment
Eliminate enemies with effective shots
Ratchet & Clank - Ratchet & Clank: Rift Apart
| | |
| --- | --- |
| Release: | 2021-06-11 |
| Genre: | Platformer, third-person shooter |
| Developer: | Insomniac Games |
| Modes | Single-player |
The latest installment in a funny action game series that takes PlayStation 5 gameplay to a whole new level.
Meet Ratchet and Clank and join them on an adventure, watching their coolest friendship blossom… apart!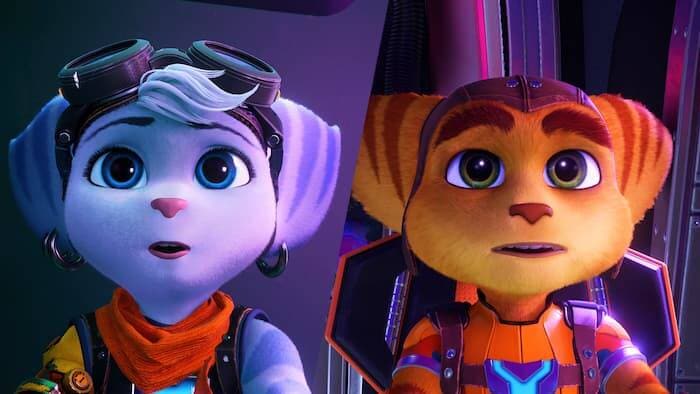 An inseparable duo faces some life difficulties when transported into an entirely alien dimension. The new reality is ruled by the evil Dr. Nefarious, who believes he can do whatever he wants. And he does. Fortunately, Ratchet and Clank will stand in his way, and they will do anything to restore the abnormal reality to its former peacefulness.
For the first time, they will be aided by a new heroine and a member of the resistance movement – Rivet. And she is also a playable character in this installment of the game. So, if the world needs saving, you can be sure Ratchet and Clank are your guys.
Key features
Play the latest installment of crazy action games for PS5
Take part in an epic adventure and save the world
See new fantastic possibilities of exploring and fighting
Try new weapons and shooting modes
Solid Snake & Otacon - Metal Gear Solid 4: Guns of the Patriots
| | |
| --- | --- |
| Release: | 2008-06-12 |
| Genre: | Action-adventure, stealth |
| Developer: | Kojima Productions |
| Modes | Single-player |
If your friendship begins with something special, such as wetting your pants, rest assured it will be a forever thing.
The beginnings of the relationship between the two friends from Metal Gear Solid were certainly not the easiest, but quite awesome for a friendship in video game.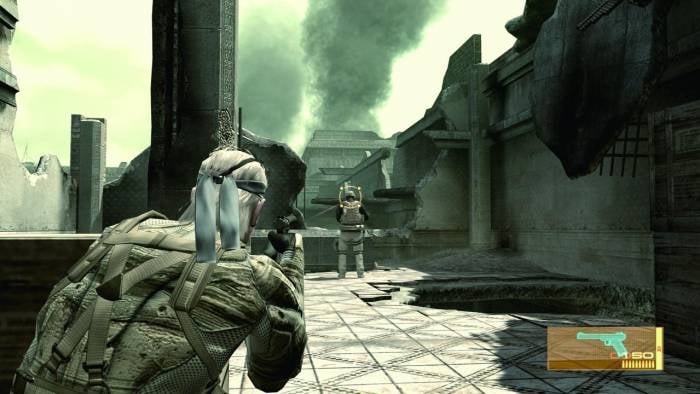 A childhood traumatized scientist, nerd, and passionate otaku. A super-efficient professional soldier, always in the middle of the action, taking on another dangerous mission. Are you saying these two will never get along?
They already do! Solid Snake and Otacon have developed a strong relationship that meets all the requirements of the greatest friendship ever. They are the best proof that even when the world is on fire, your best friend will never leave you in need.
Key features
Play the fourth installment in the series of popular tactical stealth games
Take part in dangerous and thrilling missions
Sneak and eliminate enemies
Use the most advanced equipment for surroundings analysis
Pikachu & Ash - Pokemon: Let's Go, Pikachu!
| | |
| --- | --- |
| Release: | 2018-11-16 |
| Genre: | Role-playing |
| Developer: | Game Freak |
| Modes | Single-player, multiplayer |
A friendship, that started it all. The incredibly cute relationship between the trainer and the Pokemon, known from the anime, has determined the success of the entire franchise.
Everyone craved to have their own Pikachu or other Pokemon with which they could experience many exciting adventures.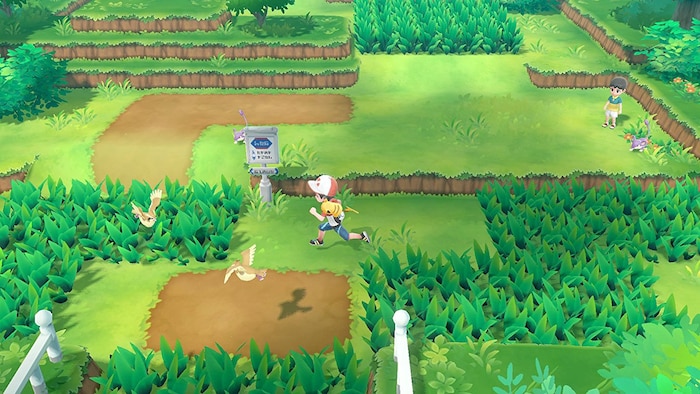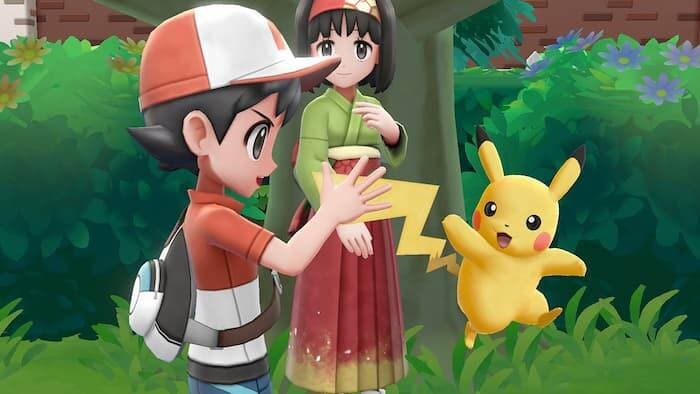 Video games make it happen! In Pokemon: Let's Go Pikachu, you play the role of a trainer who travels out into the world to catch them all. Pikachu will loyally accompany you, and you two will make it to the best friends in games ever. Together you will experience delightful moments, exciting fights, and a very addictive search for other Pokemon.
Just like Ash and Pikachu, whom you will meet on your way in this game. And for fans, who would like to set off into the big world in the company of another Pokemon, the game developers have created a version named Let's Go Eevee. In this video game, the fox-like creature will become your most loyal buddy.
Key features
Explore the 3D world of Pokemon and catch them all
Train your pupils and get them ready for battles
Make friends with Pikachu and experience the greatest adventures together
Play solo or in multiplayer
Master Chief & Cortana - Halo 4
| | |
| --- | --- |
| Release: | 2020-11-17 |
| Genre: | First-person shooter |
| Developer: | 343 Industries |
| Modes | Single-player, multiplayer |
It is not a friendship between a woman and a man. Instead, we are dealing with a mature and truly beautiful relationship between a combat-trained super commando and artificial intelligence.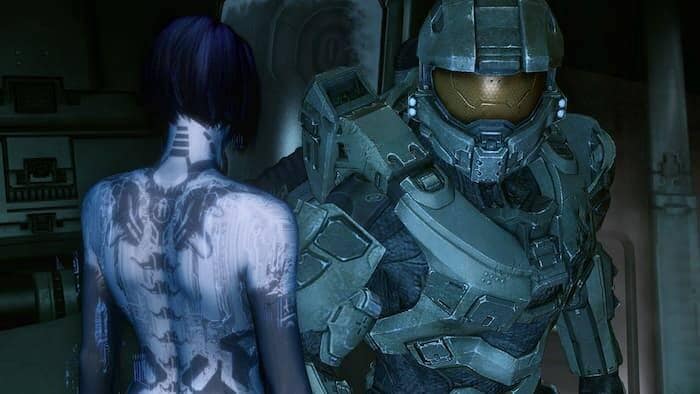 Master Chief and Cortana found each other when almost no one was left around. Each of them provided something to this friendship while receiving from it at the same time. Although none of these characters has particularly complex human emotions, somehow each of them was able to create something truly impressive out of it.
So wonderful that hundreds of players hang out on online forums and Reddit discussing the mysteries of friendship between Master Chief and Cortana. If you want to see this magic for yourself – be sure to play Halo.
Key features
Watch the epic story of the Master Chief continue and try your hand at saving the entire Universe
Complete story campaign tasks
Use the brand-new Master Chief's skills and gear
Play solo or co-op in multiplayer mode
V & Johnny Silverhand - Cyberpunk 2077
| | |
| --- | --- |
| Release: | 2020-12-10 |
| Genre: | Action RPG |
| Developer: | CD PROJEKT RED |
| Modes | Single-player |
Yes, you can be best friends with Keanu Reeves. Oh, wait, sorry. With Johnny Silverhand.
But it is almost the same. And he is in your head, and only you can see him. Isn't that exciting?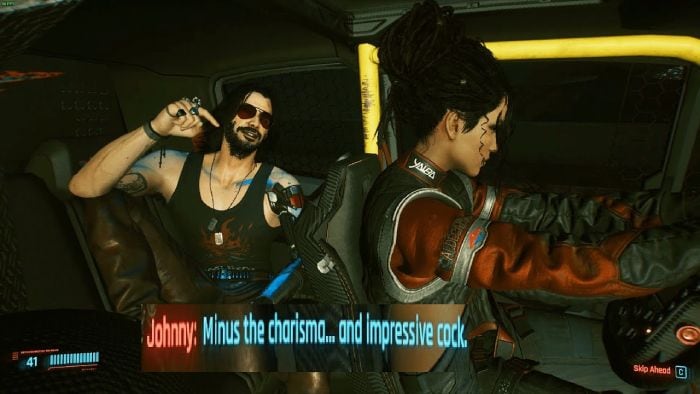 Your relationship with this rocker boy will be truly special. From the beginning, you will be unsure of his motives. One thing is guaranteed, you will establish a quite intimate connection. However, as it turns out, you two can make the most loyal friends.
Whether such an idea has a chance of success – depends entirely on you and your actions. If you listen carefully to what your rebel buddy has to say, you may deserve his appreciation and support. Good luck with that!
Key features
Play the 2020 award-winning RPG from CD Projekt RED
Create a hero that you can adjust to your needs in the smallest details
See a transformed world ruled by powerful mega-corporations
Develop skills, chat, make decisions, fight and see how your presence affects the surrounding reality
Lucas Grey & Agent 47 - Hitman 3
| | |
| --- | --- |
| Release: | 2022-01-20 |
| Genre: | Stealth |
| Developer: | IO Interactive |
| Modes | Single-player |
Did you think that a contract killer and one of the many clones made to eliminate humans can't have a good friend?
As it turns out, anyone can have a friend, and anyone can become one as well.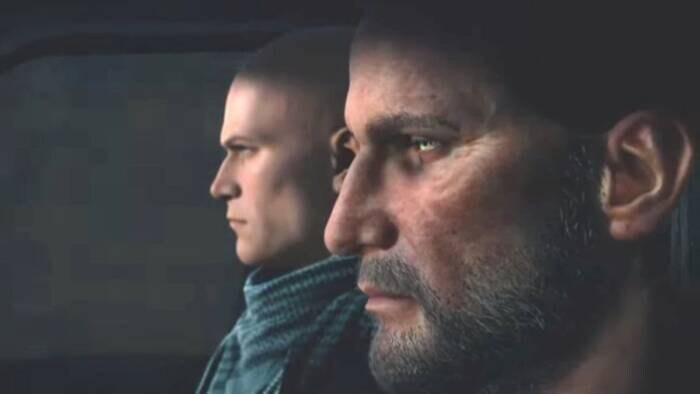 Lucas Grey and Agent 47 have known each other since early childhood. Although it was an unhappy youth, devoid of positive memories, their relationship survived. Initially based on doing a favor, over time it became a fight for a common goal.
Grey is known to be a bit obsessed with the Providence group and is also a fantastic tactician, which comes incredibly handy during the missions. One thing is for sure – it is a truly professional friendship with plenty of sentiments, plot twists, and mutual support on the way.
Key features
Play the final installment of the latest Agent 47 stealth trilogy
Travel the world to complete dangerous missions and take down the Providence organization
Use completely new skills and equipment
Sneak and eliminate your enemies by surprise
As you see, friendship has many names. The backstage of its origin can be thrilling, dark, cute, joyful, or completely random. Well, that's the point. They're always random. You probably don't take out your calendar to plan a specific friendship with someone for a precise moment in your life.
The best friends in games very neatly reflect the relationships we know from our own lives. They are by no means perfect but very often rather intense and stormy. They don't even have to be made between humans to be awesome. They can make you sad or happy. And inspire you to be an even better buddy and most loyal friends with your good friend. Or even bigger pain in his ass. Well, you know best how it works!