What's great about video games these days is the fact that they are becoming more and more accessible to everybody, even those with all sorts of visual, motor and hearing impairments. This way almost everyone can enjoy this form of entertainment. In this piece we'll take a look at TOP 10 games with the best accessibility options. Let's go!
The whole term "accessibility options" encompasses a wide variety of features, ranging from settings making the in-game texts and UI more readable to special filters, on-screen sound visualizers and special control schemes. Even simple things, such as subtitles and difficulty settings, count as accessibility options.
With that in mind, let's take a look at the games exemplary in this regard:
List of the games with the best accessibility options
A Blind Legend
| | |
| --- | --- |
| Release date: | 2016-04-07 |
| Genre: | Action-adventure |
| Developer: | Dowino |
A Blind Legend is definitely one of the most interesting games on this list due to a unique premise: there are no visuals here, only audio cues!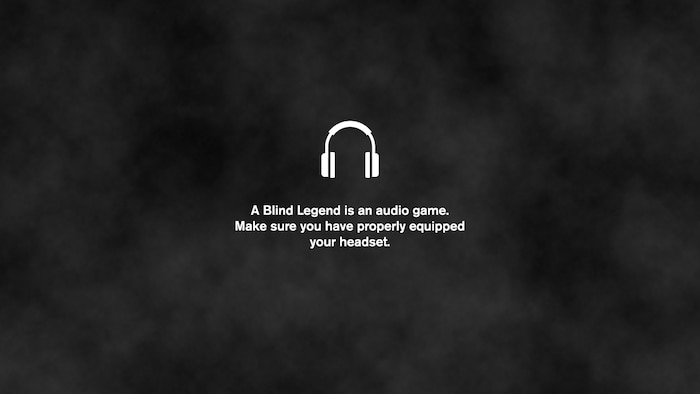 You play as a knight named Edward Blake whose goal is to rescue his kidnapped wife with the help of their daughter, Louise, who serves as a guide here. You progress by completing various scenes, one by one, using your sword, shield and combo attacks. If you die, you lose one of your lives.
It's a simple premise, really, and an interesting one at that. To play the game, you need to have good headphones or stereo loudspeakers. Controls are simple, handled through tapping the screen or using the mouse. This makes the game an intriguing choice for those visually impaired, although gamers with hearing issues might want to pick up something else instead.
Key features
No visuals, just audio cues
You play as a knight aided by his daughter
Their mission: rescue the knight's wife
A very unique premise
Lair Of The Clockwork God
| | |
| --- | --- |
| Release date: | 2020-02-21 |
| Genre: | Point-and-click adventure, platform |
| Developer: | Size Five Games |
The third game in the Ben and Dan series, Lair of the Clockwork God features a pretty unique gameplay. Ben is controlled like in traditional point-and-click titles, while Dan moves around like it was a platform game.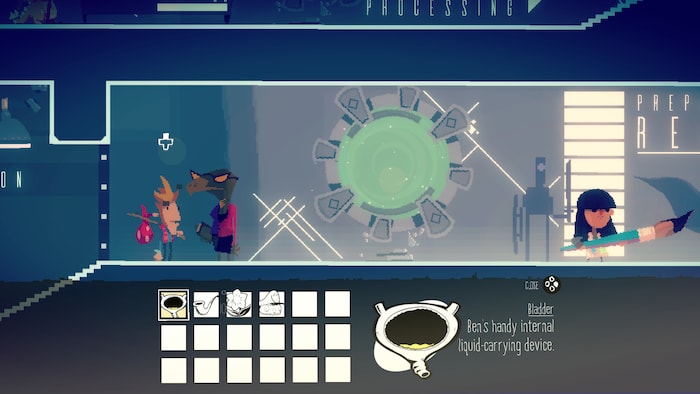 You need to switch between the characters in order to help them progress further. Ben has to solve puzzles which then grant Dan special upgrades. Dan can then use these new abilities to unlock new areas and puzzles for Ben.
Naturally, there are plenty of accessibility settings here which let you enjoy the game without any hassle. So, if you have any disabilities, be certain that the developers really wanted you to have fun in Lair of the Clockwork God thanks to dyslexic-friendly fonts and reduced vibrations and shaking, for example.
Key features
Two different playstyles
Ben is controlled like in traditional point-and-click adventure games
Dan is controlled like in platformers
Both characters need to work together in order to progress further
Far Cry 6
| | |
| --- | --- |
| Release date: | 2021-10-07 |
| Genre: | First-person shooter |
| Developer: | Ubisoft Toronto (with additional development by other Ubisoft studios) |
The latest main installment in the Far Cry series, Far Cry 6 is notable for its amount of accessibility options, especially among other games by Ubisoft.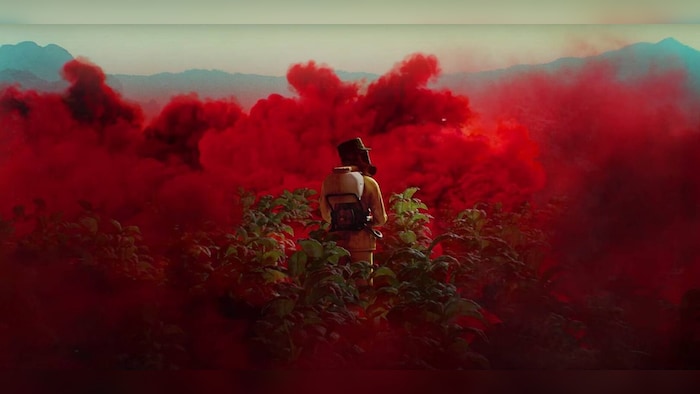 This open-world first-person shooter puts you in the shoes of a rebel fighting against the regime of Antón Castillo who rules the fictional island of Yara with an iron fist. The gameplay is your traditional Far Cry fare, but with several changes and improvements.
As far as accessibility options are concerned, there's a whole lot of these here, ranging from subtitles and difficulty settings to various visual filters and closed captions, even modifying the looks of the interface according to your needs. You can customize things the moment you launch the game for the first time or later on in the menu.
Key features
You get to fight the regime of an evil dictator, played by Giancarlo Esposito
A wide variety of weapons at your disposal, including a CD launcher
Various new gameplay features
Three of the post-release expansions are centered on the villains from the previous Far Cry games
Sea of Thieves
| | |
| --- | --- |
| Release date: | 2020-06-03 |
| Genre: | Action-adventure |
| Developer: | Rare, Purple Lamp Studios (co-developers of the Steam version) |
It's "Yar har, fiddle de dee" time! Sea of Thieves is one of the best games for bedroom seafarers and pirates on the market. Ready to set sail?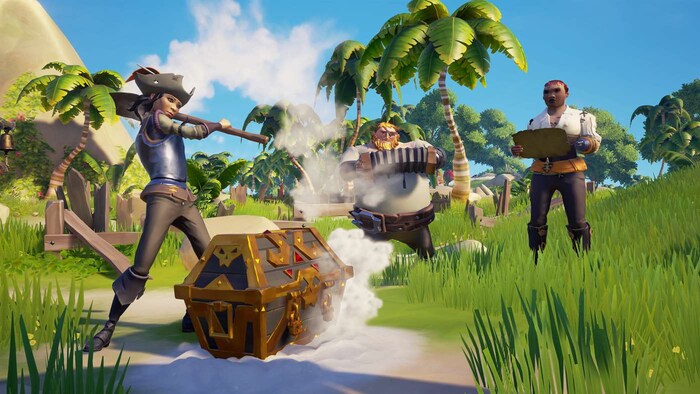 Here's how it goes: you pick an avatar from one of the procedurally-generated characters and embark on a voyage, completing missions for various trade companies. You can either form crews of up to four players and alliances with other groups or compete with them. Expect thrilling naval battles and amazing adventures on land and sea.
The nature of Sea of Thieves' action-adventure gameplay can be quite demanding for gamers with all sorts of impairments, since it's an online game with players of varying skill levels. Still, the developers have gone to great lengths in order to make the title as accessible as possible. The visuals are already easy on the eyes, but there are special filters for those with vision-related disabilities, for example. There are various control scheme simplifications and other settings that should help anyone enjoy Sea of Thieves to the fullest. The developers are open to feedback and improvement suggestions, too.
Key features
A super fun take on the whole pirate thing
You can play the game solo or with friends
You can form crews of up to four people and alliances with other crews
Plenty of accessibility options to ensure that everyone can have fun here
Minecraft
| | |
| --- | --- |
| Release date: | 2013-11-19 |
| Genre: | Survival, sandbox |
| Developer: | Mojang |
Mojang's super famous survival sandbox game is not only available on all sorts of platforms, including some more obscure ones. It's also packed with features that make it more accessible to anyone willing to try their hand at building stuff/taking on them Creepers.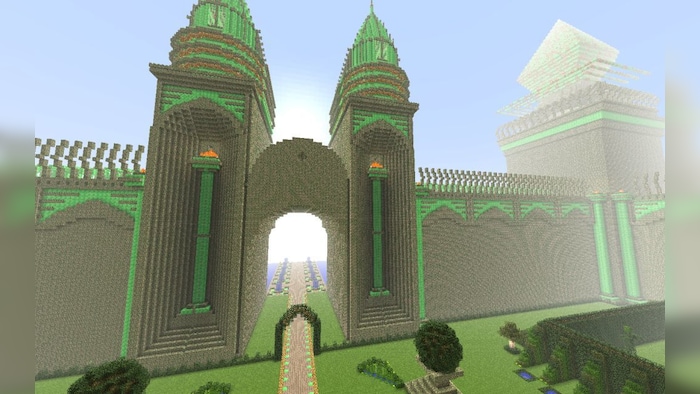 The premise of Minecraft is probably known to anyone at this point: your task is to collect resources, build a shelter, and fend off attacking monsters. There's also a sandbox mode where you're free to construct anything you desire.
As far as the game's accessibility features are concerned, Minecraft offers various text-to-speech options, as well as the possibility to make subtitles and chat messages more readable, and the auto-jump setting.
Key features
Various modes available, including Survival Mode
You can also just build amazing things here
Creepers
It offers incredible possibilities, plain and simple
Grounded
| | |
| --- | --- |
| Release date: | 2020-07-28 |
| Genre: | Survival, sandbox |
| Developer: | Obsidian Entertainment |
Grounded is probably the most unusual title Obsidian has ever made. Veterans of the RPG genre created a video game which is pretty much an adaptation of Honey, I Shrunk the Kids.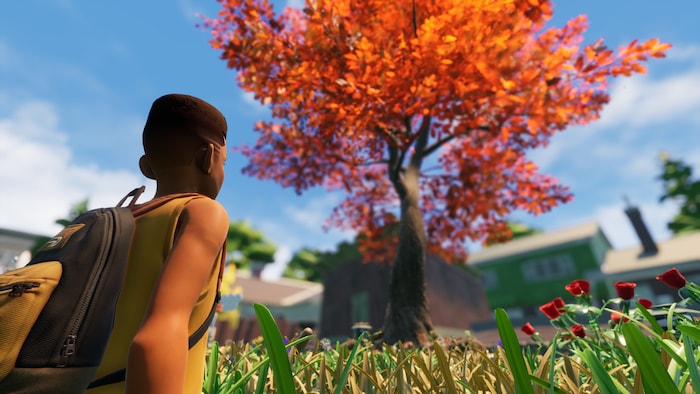 That's right: you play as a kid who got shrunk to the size of a tiny insect. Your task is to undo that, of course, but you'll have to survive in the backyard first. This won't be easy, as the area is crawling with nasty bugs who want to eat you (for the most part, at least).
Anyway, accessibility features in the game cover the usual stuff that makes the experience enjoyable to all sorts of players, including those with various impairments with varying degrees. But there's one particular thing which deserves more attention: a special mode for those with arachnophobia! Yup, spiders are one of the enemies in the game and they're pretty dang nasty. A special setting lets you change them into something less threatening visually.
Key features
It's pretty much a video game adaptation of Honey, I Shrunk the Kids
Tons of hostile bugs to fend off
Deadly beasts here include spiders
If you're an arachnophobe, there's a special filter which makes spiders look non-threatening, but make no mistake, they're still just as dangerous
Gears 5
| | |
| --- | --- |
| Release date: | 2019-09-09 |
| Genre: | Third-person shooter |
| Developer: | The Coalition |
The last installment in the Gears of War series so far, Gears 5 deals with the origins of the primary antagonists in the franchise: the Locust Horde.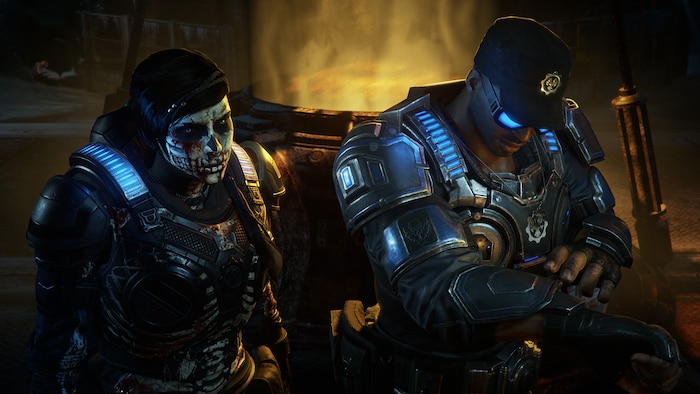 So, you play as Kait Diaz (with the exception of the first chapter, which puts you in the shoes of JD Fenix, the son of Marcus Fenix known from the previous games), who needs to uncover the truth behind the Locusts and her connection to their deceased Queen, Myrrah.
Gameplay aside, what are the accessibility options here? It turns out that Gears 5 is one of the most thoughtfully designed games out there when it comes to inclusivity. The settings range from more readable subtitles to turning off the camera shake effect and remapped controls. These really help people with various impairments enjoy this game to the fullest.
Key features
The campaign focuses on discovering the origins of the Locust Horde
You play as Kait Diaz (for the most part, at least)
Various multiplayer modes available
There's even local split-screen and co-op
Ratchet & Clank: Rift Apart
| | |
| --- | --- |
| Release date: | 2021-06-11 |
| Genre: | Third-person shooter, platform |
| Developer: | Insomniac Games |
Ratchet and Clank are back! This time around they'll get a chance to play with dimensional rifts, which spices things up for sure.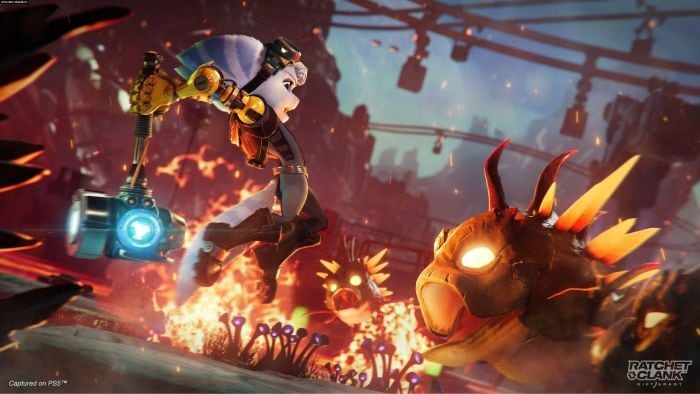 Yup, these inter-dimensional portals are a major feature of the gameplay here, allowing for a near-instant travel between various locations, even worlds. Add a nice weapon collection and new characters to the mix and you're in for a wild ride.
Naturally, the developers knew that the action-adventure gameplay of Rift Apart can be challenging especially to those with various disabilities, so they included various accessibility options in order to help everyone enjoy the game, such as the high contrast mode, simplified controls and traversal, and so on.
Key features
A mixture of a third-person shooter and a platform game
Weapons include new additions to the arsenal and returning classics
A new Rift Tether mechanic
New characters: Rivet and Kit
HyperDot
| | |
| --- | --- |
| Release date: | 2020-01-31 |
| Genre: | Action |
| Developer: | Tribe Games |
HyperDot is a minimal action game where the premise is very simple. You are a dot and you must dodge enemies in a circular arena.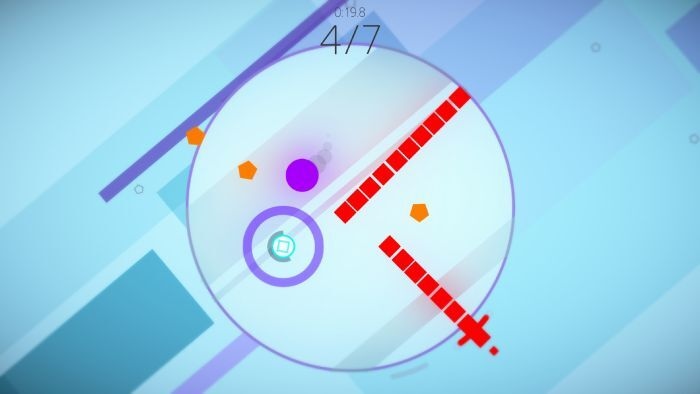 Don't be fooled by the simplicity, though: it can be quite a challenging title. The gameplay allows for millions of combinations of enemy, arena and modifier settings. There's also a level editor as well, which means you can play HyperDot for a long, long time.
The game was nominated for the Innovation in Accessibility Award at TGA back in 2020, which means something. Thanks to their cooperation with streamers with various degrees of disabilities, the developers were able to ensure that HyperDot is as inclusive as possible. Accessibility options here include support for a wide variety of control schemes, including eye-tracking.
Key features
Minimalistic gameplay
100 levels to complete
You can create new levels using the editor available in the package
The gameplay can be extensively modified, too
Forza Horizon 5
| | |
| --- | --- |
| Release date: | 2021-11-09 |
| Genre: | Racing |
| Developer: | Playground Games, Sumo Digital (additional development) |
One of the best racing games recently, Forza Horizon 5 lets you explore a fictionalized take on the country of Mexico in your trusty car and take part in various races and events.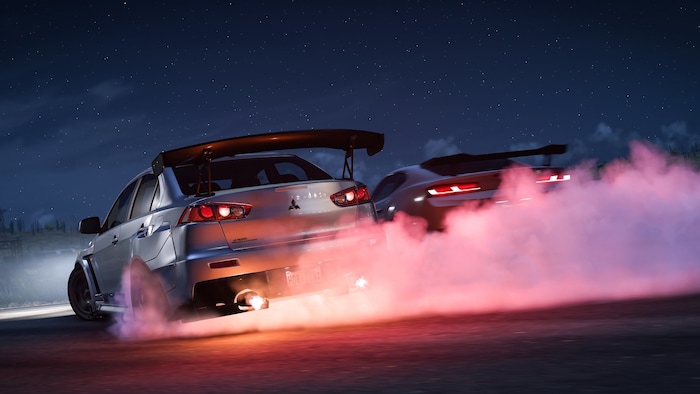 It's gorgeous, it's huge, it's packed with content. Forza Horizon 5 features the largest open world in the franchise and over six hundred licensed cars, not to mention lots of content added post-release thanks to expansion packs and various other updates.
The developers made sure that everyone can enjoy this racing bonanza, which is what this franchise is known for. The accessibility features include various difficulty settings and driving assists, including a special Tourist mode and an option to progress through the campaign without having to complete the challenges, full controller remapping, and American/British Sign Language support in cinematics.
Key features
A huge open world to explore
Plenty of activities to complete
Gorgeous sights to behold
Lots of new content being added post-release
Of course, this is just a small selection of the best titles when it comes to accessibility in games. In general, gaming accessibility is becoming a major trend in the industry in order to let as many folks as possible enjoy this form of entertainment without any hassle. Further advancements in technology will most likely result in even more inclusive experiences.