Intel introduced the first integrated graphics cards in 2001, and now we can choose from two categories of components for image processing: integrated and dedicated cards. But when it comes to gaming, both have their pros and cons.
Intel Iris Xe Graphics debuted in 2022 as a brand-new integrated card that supports gaming, watching, and creating. We can find it in 11th and 12th-generation processors like Intel Core i5 or Intel Core i7 G-series or Intel Core-i5 and Intel Core i7 P-series. This Intel Graphics Technology is twice as efficient as its predecessors and comes in many versions depending on specification: Iris 640, Iris 645, 650, 6200, 6100, or 580. But is Intel Iris Pro Graphics gaming even possible?
As it turns out, yes! At low settings, you can get a smoothness result of between 40 and 90 FPS (frames per second), but much depends on the processor. The CPU and GPU share all of the RAM, which can significantly affect the overall performance – mainly since the integrated graphics card uses a predetermined memory share. Of course, there's also the physical factor, meaning overheating the laptop, which can lower the results and reduce the gameplay enjoyment. But the low price of integrated graphics cards is still their significant advantage, so many players choose them to have a laptop that can achieve everything. Wonder what video games will run on your Intel Iris Xe Graphics? Don't worry – there are some titles it should be able to handle!
GTA V
| | |
| --- | --- |
| Release date: | 2015-04-14 |
| Genre: | Adventure |
| Developer: | Rockstar North |
Embark on the gangster adventure of your life in the open world of Los Santos! Meet the three heroes: Michael, Trevor, and Franklin, who want to get rich and climb to the top of their shady profession – at any cost.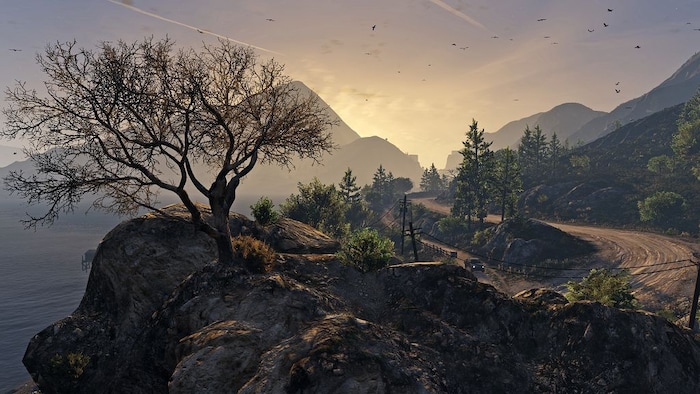 Grand Theft Auto V is an exciting action game where you will complete risky missions, explore the city in various vehicles and invest in houses. Los Santos is full of ambitious people – your goal is to outsmart them and seize as much power and money as possible. Have fun in this thrilling campaign, or join GTA Online to compete against other players! With Intel Iris Xe, you'll experience a smooth frame rate of around 41 FPS at an average resolution of 1080p using an Intel Core i5 processor. The number can noticeably increase with the same settings but in the company of Intel Core i7.
Key features
Play the fifth part in the legendary action series
Guide the fate of three heroes climbing the gangster career ladder
Drive epic vehicles and wreak havoc on the streets of Los Santos
Play at 40 FPS or higher
BioShock Infinite
| | |
| --- | --- |
| Release date: | 2013-03-25 |
| Genre: | RPG |
| Developer: | Irrational Games |
It's a spin-off of the famous action game franchise, so it's perfect for those unfamiliar with the title. Travel to the sky city of Columbia to play as Booker DeWitt – a man born to complete grand and dangerous missions.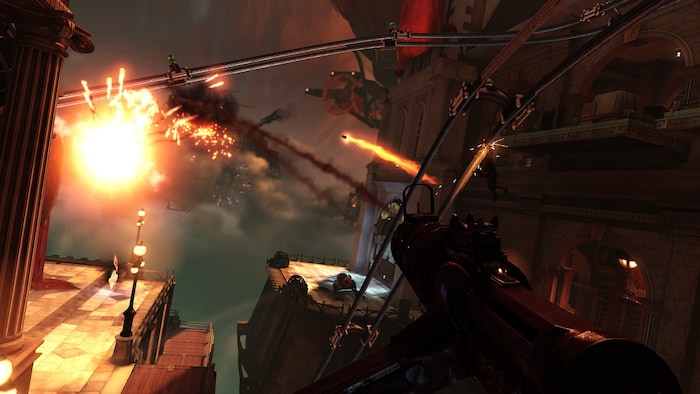 Things start getting very strange when Booker frees Elizabeth from a mysterious organization. But it is the beginning of a brutal conflict between two factions seeking to capture a woman for more power. The protagonist must use his incredible powers and weapons to make challenging decisions and eliminate all enemies on his way to freedom. By setting the game's resolution to 720p, you can expect 70 FPS or more depending on your CPU power and RAM.
Key features
Play an exciting spin-off of the iconic game series from Irrational Games
Travel to the sky city of Columbia and get entangled in a dark intrigue
Uncover the details of the brutal conflict and fight
Enjoy the smoothness of 70 FPS at 720p
Counter-Strike: GO Prime Status Upgrade
| | |
| --- | --- |
| Release date: | 2012-08-21 |
| Genre: | Action & Shooter |
| Developer: | Valve |
There is no more famous team-based first-person shooter than CS: GO. If you dream of continuing or starting your adventure in this title with Intel Iris Xe, enjoy it right away!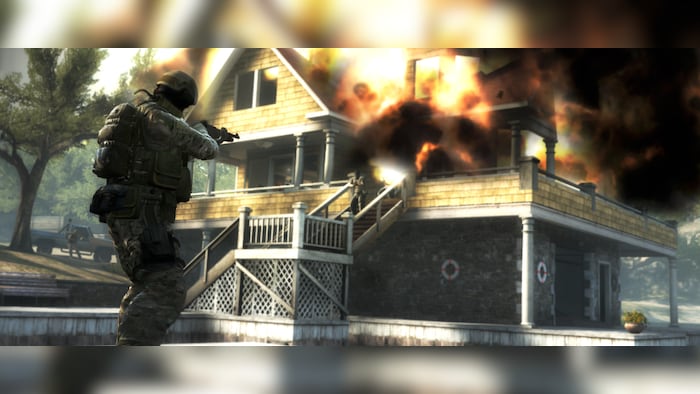 Choose a game mode and join terrorists or special forces to complete objectives on one of several maps. Collect rewards, earn money, and buy better weapons and skins to enter the battlefield in style. CS: GO is a classic team competition and an excellent recommendation for players familiarizing themselves with the genre and those more experienced. And when playing at 1080p, you should get an impressive score of around 80 FPS or higher.
Key features
Play the classic team FPS
Choose a game mode and join the terrorists or special forces
Sneak, shoot and outsmart your opponents
Play at 80 FPS with 1080p
Overwatch
| | |
| --- | --- |
| Release date: | 24-05-2016 |
| Genre: | FPS |
| Developer: | Blizzard Entertainment |
It is another first-person shooter you can enjoy using Intel Graphics Technology. Travel to the future and join the squad devoted to keeping the peace!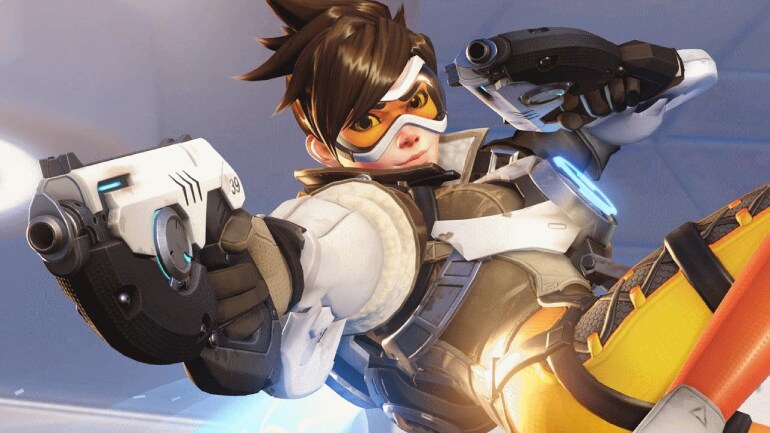 Overwatch focuses on the competition between six-player teams completing the objectives of the selected mission. Choose a character and use their unique skills to support your team! Each playthrough provides experience points that grant you new loot with each level. You will love this game if you are a fan of close cooperation. To enjoy smooth gameplay at around 50 FPS, turn off the automatic render scale and set the quality to 1080p. If that doesn't work, you can always lower the graphics quality.
Key features
Play the epic team shooter from Blizzard
Choose from many unique characters and use their skills in combat
Work with your team to gain experience
Play at 50 FPS with 1080p
Sleeping Dogs
| | |
| --- | --- |
| Release date: | 2014-10-08 |
| Genre: | Adventure |
| Developer: | Feral Interactive (Mac) |
Thirsty for even more action? You will find it in Hong Kong – an open world of new ways to kill and complete the most challenging tasks.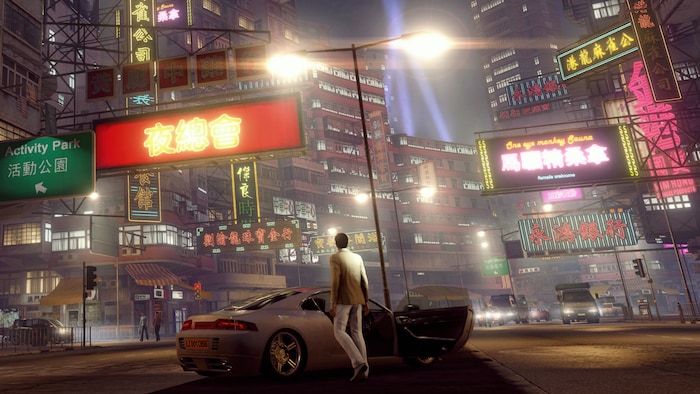 Play as a detective infiltrating a very unpredictable gangster organization. Who will you choose – your old friends or a career in the mafia? Discover a world of thrilling car races, street fighting, and martial arts to feel in Hong Kong at home. Sleeping Dogs is also a multitude of engaging tasks, complex decisions, effective weapons, and parkour features. Have fun playing this game at around 80 FPS with low settings. But also test your CPU's capabilities at higher graphics quality to choose what suits you best.
Key features
Play as an undercover detective
Work for the police and the mafia at the same time
Complete missions and battle
Play at 80 FPS with the lowest graphics settings
Another factor when deciding about buying a graphics card is your budget. Yes, a dedicated GPU is a nice thing and can significantly increase gameplay fun by using its own memory source. But integrated graphics cards in laptops use less power, are a much cheaper choice, and still allow you to play many epic games. Life is hard, and buying an expensive card when you want to work during the week and only play in the evenings can be a wrong decision.
Whatever hardcore gamers say, there's no shame in gaming on a laptop with integrated graphics. You can even play Doom on potatoes if you want. All that matters is your fun and memorable experience of dream gameplay! And these are entirely achievable on Intel Iris Xe Graphics.