Integrated graphics cards provoke a lot of excitement among gamers. Some say it is an excellent solution, allowing you to combine gaming with working on a laptop. Others state there is no point in enjoying any game without dedicated components. So what is the truth?
Released in 2017, Intel UHD Graphics 630 is the perfect solution, combining saving money with everyday use. With its low energy consumption and integration with eighth and ninth-generation processors, it is an excellent choice for work, browsing the Internet, or watching movies. But can we consider something like Intel UHD Graphics 630 gaming?
It depends because your laptop needs to reach a certain FPS level. And these entirely lean on the CPU performance. And the amount of RAM the integrated graphics card consumes equally with the CPU. But don't worry – we know some iconic titles that will run smoothly on this card. So if you're looking for the perfect video game for your laptop, check out this list of the best games playable on Intel UHD 630!
The 20 Best Low-Spec Games
Tomb Raider (2013)
| | |
| --- | --- |
| Release date: | 2013-03-05 |
| Genre: | Adventure |
| Developer: | Crystal Dynamics |
It is an award-winning story about the very origin of Lara Croft's adventures. See what happens when her first journey is interrupted by an intense storm, and the protagonist lands on an unknown island in the middle of nowhere.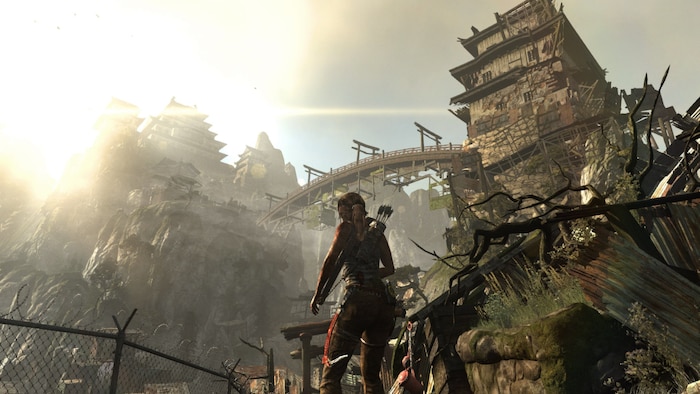 After crashing into a mysterious island, the surviving crew must do whatever it takes to continue their journey. This action game is the essence of what's best in the Tomb Raider series – survival, battles with powerful enemies, and omnipresent secrets. Work with your team, enjoy parkour elements, and use every item you find – and you may find a way out. And with low-quality graphics settings, you can enjoy this game even at 40 FPS!
Key features
See the beginnings of the adventures of the famous archaeologist
Start your journey on a mysterious island
Explore, collect equipment and fight numerous enemies
Play solo or in multiplayer
The Elder Scrolls V: Skyrim
| | |
| --- | --- |
| Release date: | 2016-10-27 |
| Genre: | Adventure |
| Developer: | Bethesda Game Studios |
Begin your epic role-playing adventure in the fifth installment of Bethesda's excellent The Elder Scrolls series. Will Skyrim fall? And who is the foretold dragon slayer? Lose yourself in this legendary story about the fight between good and evil and decide what will happen to the magical world of Tamriel.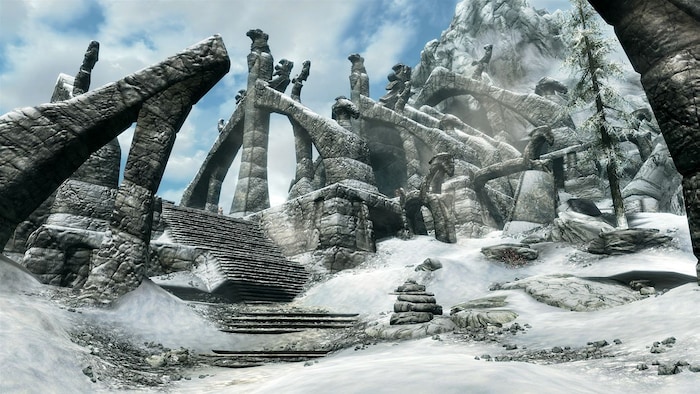 Choose from ten playable races and create your ultimate hero. Decide on your skills and develop them as you wish to explore the massive world of Skyrim. You start your adventure as a nameless prisoner who becomes engaged in a series of events involving epic wars and dragons. Lose yourself in the gripping storyline, fight, discover your origins and make decisions to determine the end of your legend.
Skyrim is one of the titles you can fully enjoy with your Intel UHD Graphics 630. With medium settings, you will achieve a smooth animation at 60 FPS!
Key features
Play the fifth installment in the epic The Elder Scrolls series
Guide Dovahkiin's actions to discover your origin and destiny
Explore icy Skyrim, fight, and complete quests
Make decisions to see their consequences
Overwatch
| | |
| --- | --- |
| Release date: | 2016 |
| Genre: | Action & Shooter |
| Developer: | Blizzard Entertainment |
It is a first-person shooter from the creators of World of Warcraft and Diablo, set in a war-torn future. The world needs heroes! Join a once elite Overwatch unit and choose the side to ensure its victory.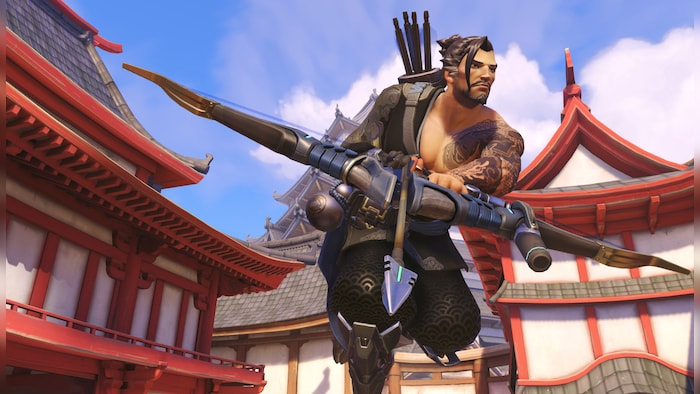 Pick a character and enter one of the four game modes to cooperate in multiplayer competition. Discover the powers of heroes, change them after each death and choose your favorite! Support your team in battle using the most mighty weapons and traps to achieve all mission objectives. Overwatch is a perfect recommendation for fans of spectacular multiplayer battles involving various heroes with unique powers.
Overwatch is one of the games playable with Intel UHD Graphics 630. You can enjoy this dynamic gameplay at 48 FPS at low graphics settings or 35 FPS at medium.
Key features
Play an epic shooter from the developers of World of Warcraft
Change heroes and discover their skills
Work with your team to achieve mission goals
Enjoy fast-paced action and brutal combat in a futuristic world
Metal Gear Solid V: The Phantom Pain
| | |
| --- | --- |
| Release date: | 2015-09-01 |
| Genre: | Adventure |
| Developer: | Konami Digital Entertainment |
After years of a coma, Big Boss awakens to discover the changing world of 1984. Forced to flee the hospital, he creates the Diamond Dogs squad to take the ultimate revenge on his rivals and oppressors.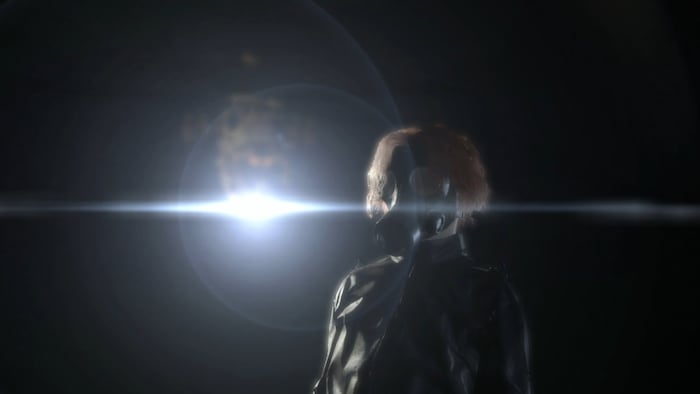 Metal Gear Solid 5 is set — for the first time in the series — in an open world, supporting the execution of various strategic moves. Lead the actions of the Punished Snake and lose yourself in a complex story involving dangerous terrorist organizations and the realistic horrors of war. Build a Mother Base, hire workers, develop your army and unlock better and better equipment. Metal Gear Solid 5 is the essence of the best in this stealth game series – plus loads of new content!
To play MGS 5 with your card, try the medium or low settings to choose the best effect. At this level of graphics, you can enjoy smooth gameplay at around 40-60 FPS.
Key features
Play the fifth installment in the legendary Metal Gear series
Manage Big Boss's actions and create a Diamond Dogs squad
Explore the open world and implement the most challenging strategies
Sneak, get information and hire new people
Play solo or in multiplayer
Darkest Dungeon
| | |
| --- | --- |
| Release date: | 2016-01-19 |
| Genre: | Indie |
| Developer: | Red Hook Studios |
Welcome to a grim world ruled by omnipresent death and madness. Will you gather the courage to complete the riskiest adventure of your life?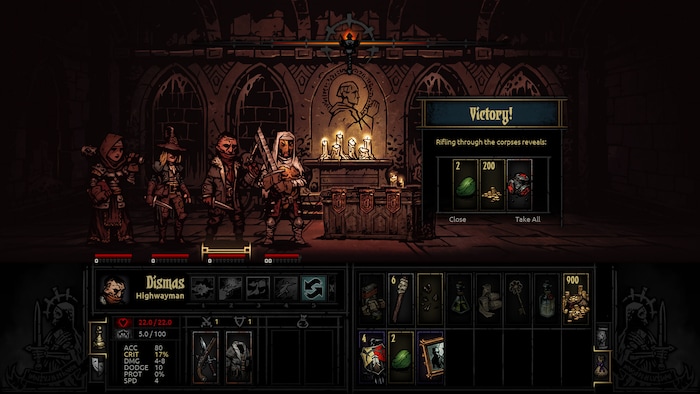 Darkest Dungeon is a turn-based role-playing game set in a hopeless fantasy reality. In this single-player adventure, you will lead a group of heroes traveling to the dark underworld. On your way, you will come across many valuable treasures, masses of strange creatures, and powerful enemies. Fight in the turn-based mode and plan your every move, as every death is final in this game. It is also crucial to take care of your character's mental health. Their slow descent into madness can demotivate other teammates and even lead to death.
Darkest Dungeon is a game with surprisingly low hardware requirements. So if you want to play it with your Intel UHD Graphics 630 – go for it!
Key features
Play a dark role-playing game inspired by the works of Lovecraft
Lead a squad of courageous heroes in a forgotten dungeon
Collect treasures and battle in a turn-based mode
Watch out for madness episodes and take care of the well-being of your team
Released in 2017, Intel UHD Graphics 630 is a relatively new integrated card. But time is constantly moving forward, bringing great productions with ever-increasing hardware requirements. Not all PC cards can run these games, and their users often have to take this bitter pill. But not so fast! Many acclaimed titles are perfect for Intel UHD Graphics 630 gaming. We talk about games released before 2014 that will run smoothly at low settings – some of them even at medium or high! Because the creators of video games realize their target is not only the owners of dedicated gaming equipment – but also our old favorite laptops.