Do you remember what games were popular back in 2005? Maybe it's time to pay the past a visit and sweep away the dust from certain video games that we enjoyed two decades ago?
Some of them became an inspiration for the future generation of games, and it's worth knowing how it all started. So, without further ado, here is our list of some of the best video games released in 2005.
Civilization IV
| | |
| --- | --- |
| Release: | 2005-10-25 |
| Genre: | Economy |
| Developer: | Firaxis Games |
One of the most popular turn-based strategy franchises returned in 2005 with the fourth installment in the series. This is Civilization IV.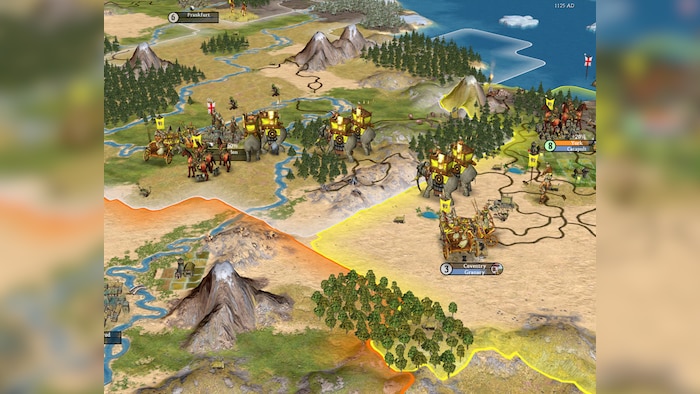 Civilization IV is a turn-based 4X video game that allows players to choose one of the available civilizations and lead it through ages to become the most powerful and influential nation known to man. Each civilization plays a little bit differently, which adds a lot of replayability value – learning and mastering each playable faction can be a goal in itself, providing a fun challenge for months to come.
The game can be usually won in a variety of ways – eliminating the opposing civilizations is not always the most efficient way to secure a victory. You can, for example, go for a science victory by focusing on building and sending a spaceship to the Alpha Centauri star system, instead.
Key features
An amazing turn-based strategy from an award-winning franchise
Extremely addictive gameplay that focuses on managing and developing a civilization through different epochs
Plenty of playable civilizations, each with its own theme and specialties
Major visual and AI improvements, compared to previous Civilization games
Grand Theft Auto: San Andreas
| | |
| --- | --- |
| Release: | 2005-06-06 |
| Genre: | Action & Shooter |
| Developer: | Rockstar Games |
If you're looking for a solid gangster action game, Rockstar usually has you covered – and that's exactly the case with GTA: San Andreas.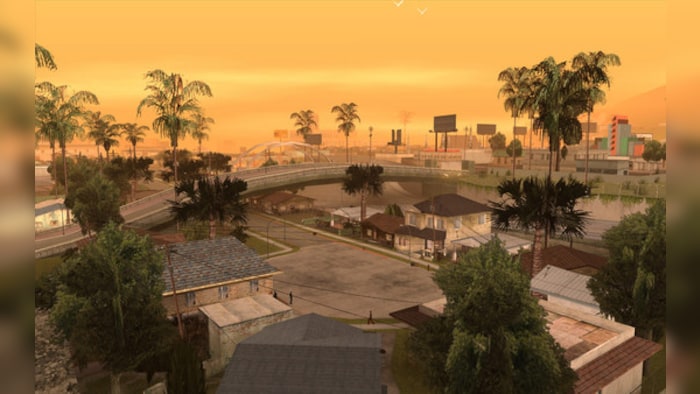 Grand Theft Auto: San Andreas is an action-adventure game that tells the story of Carl Johnson, a former gangster who once again gets involved in illegal activities. Grand Theft Auto games were always known for the sheer amount of freedom players are given, and it's no different here – you will get a huge open-world environment at your disposal and you can explore it in its entirety from the very beginning, except for very few special places that are accessible exclusively during certain missions.
However, considering how interesting the story is, you don't want to avoid main missions for too long. Enjoy unrestricted gameplay, improve your character thank to simple role-playing elements, and make the fictional city of Los Santos your second home.
Key features
An action-adventure game with a great story focused on gangster life
An open-world environment with no artificial boundaries or invisible walls
Lots of side missions, additional leisure activities, and hidden collectibles
A top-notch collection of music, tons of pop culture references, and a solid amount of humor
Call of Duty 2
| | |
| --- | --- |
| Release: | 2005-10-25 |
| Genre: | Action & Shooter |
| Developer: | Infinity Ward |
Reportedly one of the best entries in the Call of Duty franchise, CoD 2 is an excellent WW2 shooter that shines in multiplayer mode.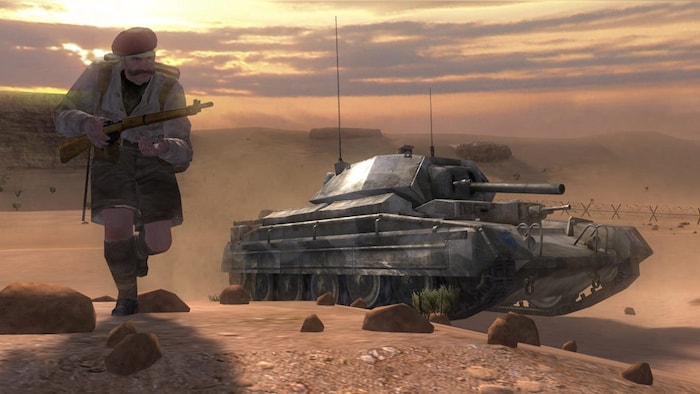 Call of Duty 2 is a first-person shooter set during the Second World War era. Although it features a fun single-player campaign, it's relatively short and it's more of an introduction to the game, allowing players to familiarize themselves with controls and all the gameplay possibilities.
The true game starts when you join multiplayer, where the competition can be extremely fierce. One would have thought that you won't be able to find people to play with, as we're talking about the game that was released about 20 years ago. Surprisingly, the CoD 2 community is far from being dead – you can easily find and join a number of private servers that are run by the most dedicated fans of this iconic FPS.
Key features
A classic first-person shooter set during World War II
27 single-player missions with adjustable difficulty level
A solid selection of realistic, historical weaponry
Extremely addictive multiplayer mode for up to 64 concurrent players, except for the Xbox version
Guild Wars
| | |
| --- | --- |
| Release: | 2008-09-25 |
| Genre: | MMO |
| Developer: | ArenaNet® |
The list of the top 2005 video games wouldn't be complete without Guild Wars – an MMORPG that was a great alternative for those who wanted to take a break from World of Warcraft.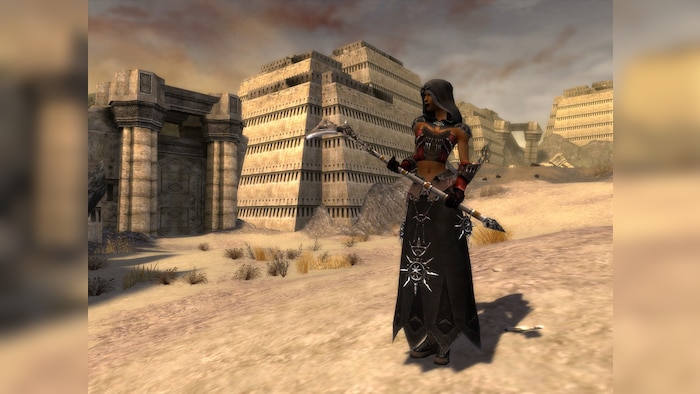 Guild Wars is an MMORPG that won several awards and was often cited as one of the best games of its kind, and not without a reason. It's worth noting that Guild Wars was the first major MMORPG that didn't rely on monthly subscription fees, but instead, it was a "buy to play" game, which is widely considered a much fairer business model – this made GW a solid WoW alternative.
After creating your character and choosing your starting profession from 6 available ones in the vanilla version of the game, you will find yourself in a colorful, fantasy world – your epic adventure is about to begin. From now on you are free to explore beautiful surroundings full of powerful enemies and valuable treasures. Complete quests, develop your character, choose a secondary profession, and engage in a fun, skill-based player versus player mode – be whoever you want to be and write your own story.
Key features
A beautiful and detailed fantasy world with rich and deep lore
Group-oriented gameplay with lots of content made with player cooperation in mind
Multi-profession system – choose 2 from 6 available ones and create your very own character
Great competitive PvP mode, where the individual skill matters the most
F.E.A.R.: First Encounter Assault Recon
| | |
| --- | --- |
| Release: | 2005-10-17 |
| Genre: | Horror |
| Developer: | Monolith Productions, Inc. |
F.E.A.R. is the first game from the F.E.A.R. franchise. It was a highly anticipated title, and once it was finally released, it was warmly welcomed by the player community.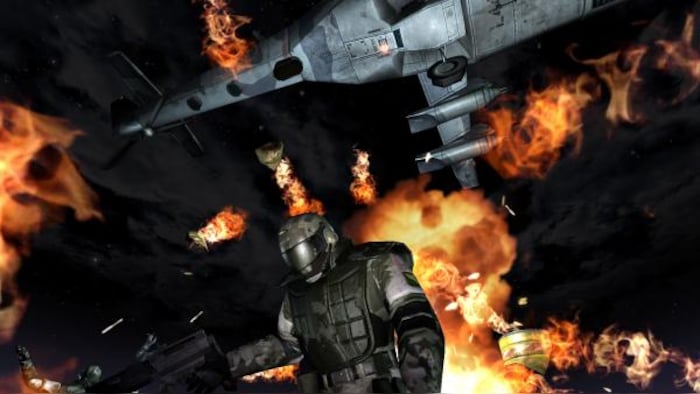 F.E.A.R. is a first-person shooter with a paranormal twist. You are a member of a fictional special forces team tasked with dealing with all kinds of supernatural phenomena. One of the main strengths of the game lies in the programmed AI. Computer-controlled enemies can utilize a number of different tactics in order to surprise the player and catch him off guard. They can hide and wait for the best moment to strike, or they can work together as a team while trying to flank and surround him.
Fighting against such well-organized enemies may require some help, and this help comes in form of the so-called "reflex time" – you can temporarily slow down time to give yourself the advantage during more demanding encounters, making dodging enemy bullets much more manageable, while also turning your opponents into more vulnerable targets.
Key features
A first-person shooter that features paranormal phenomena
Several great weapons to choose from and utilize during play – each gun has its use and all of them can be relevant in certain situations
Reflex time ability that allows players to temporarily slow down time
A scary atmosphere that is further enhanced by the sounds and music
Psychonauts
| | |
| --- | --- |
| Release: | 2005-04-19 |
| Genre: | Adventure |
| Developer: | Double Fine Productions |
Although initially considered a commercial failure with only 400,000 units sold, Psychonauts not only gained a cult following later on but also became cited as one of the greatest games ever made.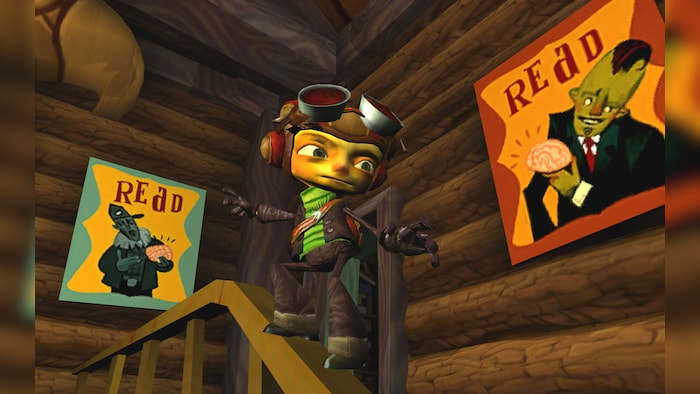 Psychonauts is a 3D platform video game that focuses on the adventures of Raz – a young and gifted boy who dreams of utilizing his mysterious psychic powers for the greater good. When he found out that there is a special spy training camp for children with similar mind powers, he realized that he wanted to become one of them as well, marking the beginning of his adventure.
Graphics-wise it may not look too breathtaking or fresh for today's standards, but it certainly has its own style and spirit. It also packs a solid number of humorous dialogues, making Psychonauts a noteworthy title, even two decades after its original release.
Key features
A surprisingly fun platform game that draws inspiration from a lot of different themes
The gameplay focused on exploring a variety of mysterious surroundings that were created inside people's minds
Humorous and casual-friendly atmosphere
Memorable characters and funny dialogues
Battlefield 2
| | |
| --- | --- |
| Release: | 2010-03-02 |
| Genre: | Action |
| Developer: | DICE |
We already mentioned CoD 2 on the list, so it wouldn't be fair to not include Battlefield 2 as well – coincidentally, it was released the same year, so it fits the list just fine.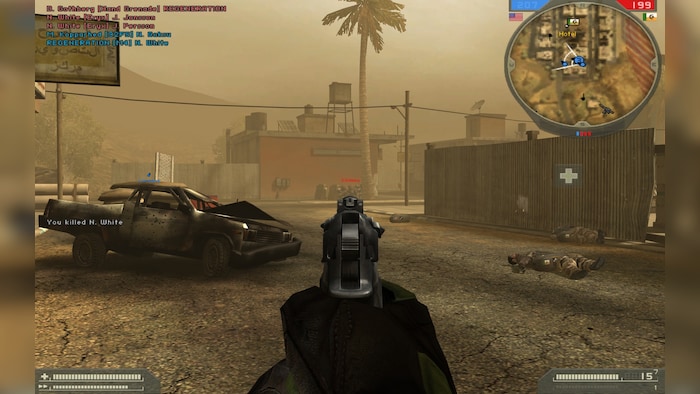 Battlefield 2 is a first-person shooter from a franchise that is considered a major competitor of the Call of Duty series. The perpetual clash between Battlefield and Call of Duty still goes on even today, but it's good and healthy to have competition because it results in more polished final products that are more enjoyable for players to play.
BF 2 takes place in a modern world and focuses on the global conflict between major superpowers, allowing players to join and turn the tides of war. Battlefield's strength lies in its multiplayer mode, and although the official servers are long dead, you can still easily find people to play with, so make sure to not miss the opportunity – give it a chance, if you didn't play it before. Or, if you are familiar with the game, maybe it's time to return and show the others who's the boss?
Key features
A first-person shooter set in modern times
Satisfying shooting mechanics
Several classes to choose from, each with a different purpose on the battlefield
Extremely addictive and highly competitive multiplayer mode
Silent Hunter III
| | |
| --- | --- |
| Release: | 2005-03-15 |
| Genre: | Simulation |
| Developer: | Ubisoft |
There aren't many submarine simulators out there. Maybe that's because it's a very niche genre that only a handful of people would be able to appreciate. However, the Silent Hunter series proves that even such a specific and narrow theme can be turned into something amazing.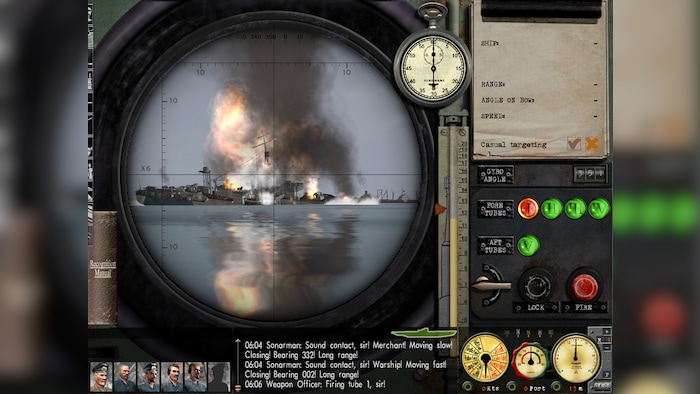 Silent Hunter III is a submarine simulator that lets players do just that – command their very own submarine. It may look simple at first, as your task is to patrol nearby waters and act according to what's going on at the moment, but due to the randomness of the game's generator, there is that element of surprise and uncertainty, which greatly contributes to the game's replayability value.
Also, don't forget that it's a simulation game – it's an extremely immersive experience that gives you the unique opportunity to feel exactly like the submarine's commander, who can not only use advanced realistic controls but also walk and look around and even interact with the crew.
Key features
A game from one of the most advanced submarine simulator series
Realistic controls with an option to manually launch torpedoes
A dynamic campaign mode and challenging scenarios inspired by historical events
A very immersive experience and surprisingly easy to learn
Stubbs the Zombie in Rebel Without a Pulse
| | |
| --- | --- |
| Release: | 2005-11-15 |
| Genre: | Action |
| Developer: | Wideload Games |
We also had some cool, lighthearted games with a humorous twist released in 2005. Among them, there was a certain game about a zombie named Stubbs, and we just had to include it on the list.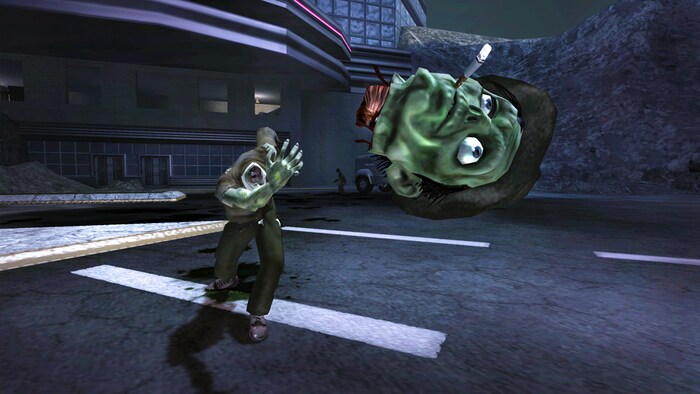 Stubbs the Zombie in Rebel Without a Pulse is a fun action video game that focuses on the titular character, Stubbs – the zombie. We already had some games that allowed people to become zombies in the past, but somehow, Stubbs the Zombie feels deeper and more realistic, despite being on a more humorous side of the spectrum of seriousness.
Your main objective here is to hunt down people and turn them into zombies, but you need to be aware of special forces – humanity will try to overcome this zombie crisis by sending officers to stop you, making your task much more difficult. There is a remastered version available, so if you're interested in checking the game out, now would be a great time to do so.
Key features
A humorous adventure with zombies and blood
A unique story focused on the life of a living dead
The gameplay focused on eating brains and surviving a zombie apocalypse – but now you are the zombie
Simple and linear, yet addictive and fun
Fahrenheit (Indigo Prophecy)
| | |
| --- | --- |
| Release: | 2005-09-16 / 2015-01-28 |
| Genre: | Adventure |
| Developer: | Aspyr |
Last but not least, we've got Fahrenheit – an interesting detective story with a supernatural element added to the mix.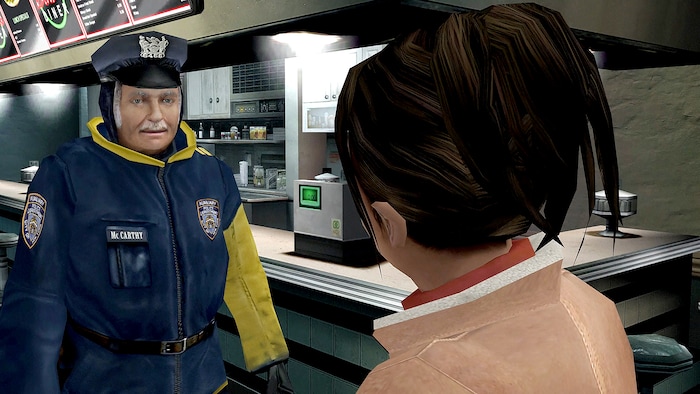 Fahrenheit, also known as Indigo Prophecy, is an action-adventure video game, where the two police officers are trying to solve the case of a certain murder. What appears at first as an ordinary case, quickly turns into a more complicated matter, where supernatural forces are involved.
During play you will have the opportunity to play as both the murderer and the detectives, which will give you a better understanding of the entire story – you will be able to experience it from both perspectives and draw your own conclusions. Gameplay-wise it's mostly about interacting with various objects and talking to people in order to solve puzzles and gain access to the next chapters of the story. There are also various minigames that will test your reflexes, so be prepared.
Key features
A great action-adventure title with supernatural elements
A well-written detective story that won't allow you to be bored
Gameplay focused on exploration, interacting with objects and people, and solving puzzles
A specific kind of camera and controls
In the video gaming industry, there is always something cool in the making, and sometimes it could be difficult to keep track of all the great games that are about to be released or were released recently. The best thing one could do in case of being overwhelmed by all the new stuff is to stop following the trends and relax with some good old classics instead, like the ones that were released in 2005.