February 2022 holds several very interesting premieres, including two releases which suffered unsatisfying delays. Well, no more, they are coming, get ready.
Without delaying the inevitable and explaining the self-evident, let's dive into our short list of…
Games coming out in February 2022
Dying Light 2: Stay Human
| | |
| --- | --- |
| Release: | 2022-02-04 |
| Genre: | Action |
| Developer: | Techland |
Long time in the making, Dying Light 2 is finally coming on February 4th, with the subtitle "Stay Human", suggesting not only troublesome zombie infections, but also some ethical choices to make. So, more of the same. Literally more, because Dying Light 2 aims to be bigger, better, longer than its predecessor.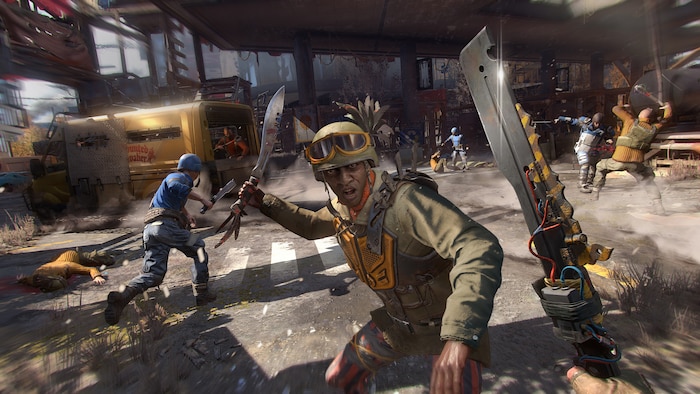 The game takes place 20 years after Dying Light 1, and features a new protagonist: Aiden Caldwell. It also features even more parkour, given even nicer, more polished animations than before. You can also expect plenty of primarily melee combat using weird contraptions powered by fuel injectors and car batteries. To even things out, the zombies got some new variants to keep things…fresh?
Key features
More zombies to kill and/or run from
Enhanced parkour
Takes 20 years after the events of the original game
The City is four times larger than the setting of DL1
Sifu
| | |
| --- | --- |
| Release: | 2022-02-08 |
| Genre: | Beat 'em up, Fighting |
| Developer: | Sloclap |
Arriving on PC and PS4/5 on February 8th is Sifu, a martial arts game from the creators of mildly multiplayer brawler Absolver. Sifu is by all accounts more polished, committed to a single style instead of building a framework to build your own. It also has a specific singleplayer campaign, following a young martial artist seeking to avenge the death of his family.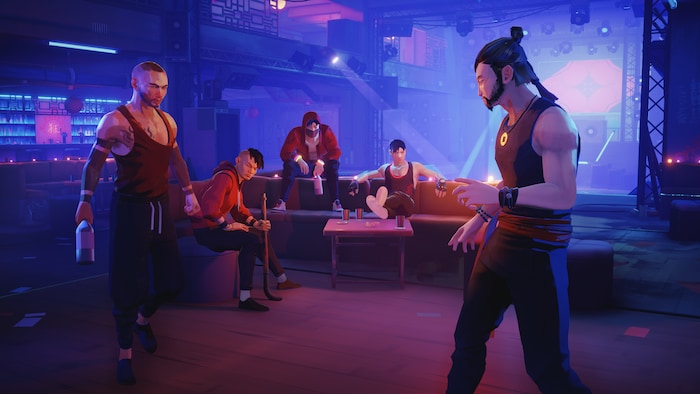 Sifgu also features a neat quirk: while you start playing as a young man, every time you're bested in battle you can decide to come back to life at the cost of getting older. After a certain age you'll die a final death and will have to start over, but the good part is that your proficiencies change with age, and you will be able to acquire new skills and upgrades, some of which will carry over between death.
Key features
Realistic adaptation of Pak Mei kung fu to a video game
Mild roguelike mechanics
You can be revived, but you get older when you do
Brutal, polished animations
Total War: Warhammer III
| | |
| --- | --- |
| Release: | 2022-02-17 |
| Genre: | RTS |
| Developer: | Creative Assembly |
The third instalment of Creative Assembly's hit adaptation of the Warhammer Fantasy setting into the establish strategy framework comes out on February 17th. This time the story and map takes us to the frosty lands of Slavic-inspired Kislev, China-inspired Grand Cathay, and the Realm of Chaos, where the demons of four Chaos Gods flourish. There's also a bonus faction: the Ogre Kingdoms.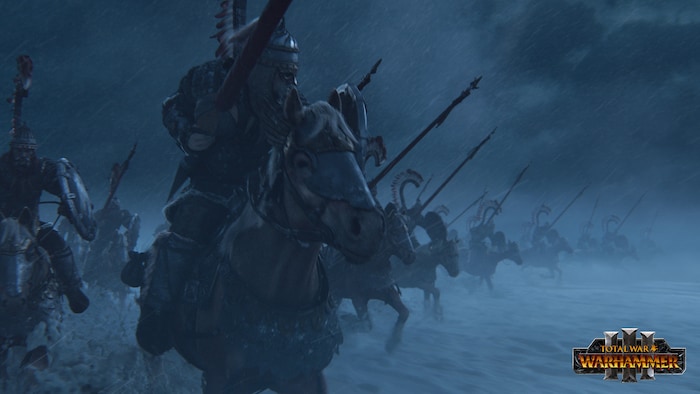 The Warhammer Fantasy setting is perfect for Total War's mix of the turn-based strategic map where you manage your kingdom's operations, and the real-time grand-scale tactical battles. And if you own the previous instalments of the series you'll be able to expand the map and number of available factions in the massive Mortal Empires campaign. But there's a ton of content even without that.
Key features
Several new factions, including Kislev and Grand Cathay
Massive campaign map
Intense battles between hundreds of detailed units
Based on a classic tabletop wargame
Horizon Forbidden West
| | |
| --- | --- |
| Release: | 2022-02-18 |
| Genre: | Action RPG |
| Developer: | Guerrilla Games |
Horizon Forbidden West puts us back in the shoes of Aloy, who seeks a cure for a deadly plague troubling her people. This search takes her to the eponymous Forbidden West, a region controlled by raiders using tamed machines to enforce their control. It's a fertile ground for conflict, so you should keep your wits sharp.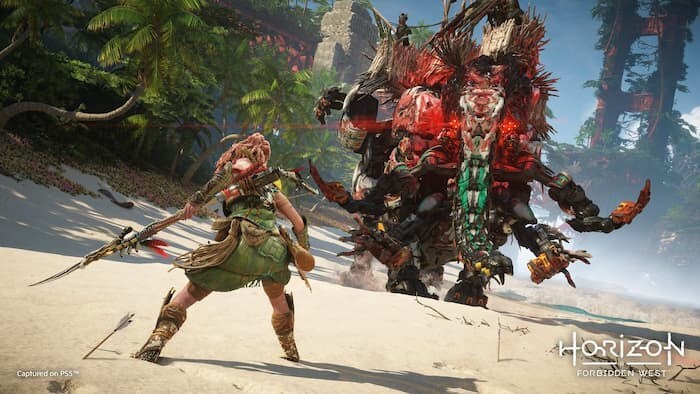 Beyond the changer of locale, HFW promises the same gameplay as its predecessor, expanded by new options, such as underwater exploration and new technological tools for combat and traversal. It's still a third-person action RPG with a lot of emphasis put on combat and taking down robotic animals via creative use of post-apocalyptic science fiction gadgetry and low-tech weapons.
Key features
Direct sequel to Horizon Zero Dawn, with Aloy back in the leading role
A brand new region and brand new enemies
Underwater gameplay
New gadgets
Elden Ring
| | |
| --- | --- |
| Release: | 2022-02-25 |
| Genre: | Action RPG |
| Developer: | FromSoftware |
Elder Rings finally arrives on PC and PS4/5 and Xbox One/Series, developed by the FromSoftware studio, creators of the Soulsborne games. Featuring a brand-new setting co-created by George R.R. Martin, Elder Ring once again tells a story about a world in decline, ruined by the machinations and ambition of the mighty.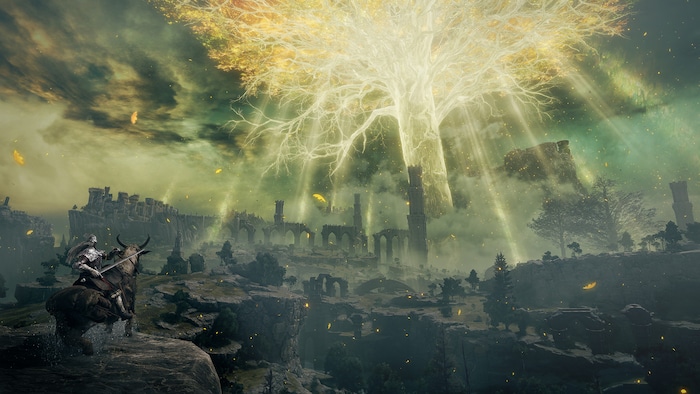 This time around, the game is more open-world, which you'll be able to traverse on horseback. You absolutely should expect a demanding combat system, with the addition of mounted clashes and stealth borrowed from Sekiro: Shadow Die Twice. Beyond combat and exploration, you'll also spend a lot of time conversing with NPCs and pursuing the story, involving the titular Elden Ring.
Key features
A new game from the creators of Dark Souls and Bloodborne
The Lands Between are more open world than previous FromSoft games
Challenging combat system promoting studying your enemy
Setting co-created with George R.R. Martin
Get ready, less then a month left
That concludes our list of games coming out in February 2022, but it by no means exhausts the topic. Many more games are coming, and the five above just just the most high-profile ones. There's also a new expansion for Guild Wars 2, or even a new Blood Bowl game coming out. Plenty to be excited about!