Being a successful Esports player requires extraordinary skills such as great reflex, keen eye, good teamwork and knowing the game inside out.
However, you want to get as much advantage over the enemies as you can – when players of similar skill and experience stand against each other, it's more than likely, that the one with better equipment will win. That's why using professional computer equipment is so crucial in Esports, and headphones for sure are among the most important part of a professional Esport player's gear.
Despite the fact, that electronic sports, also known as Esports, are constantly met with divided opinions whether or not they should be even considered real sports, we can see as their popularity grows more and more every year. People from around the world compete in a variety of single or multiplayer video games with one goal in mind – to defeat all their opponents, and eventually win one of the many Esports tournaments held by the most popular brands in the gaming industry.
The competition is high, but aiming for the best is definitely worth the work – winners earn both substantial amounts of money as the prizes are not counted in millions of dollars and of course fame, making them recognizable in the world of gaming and even popular culture. Try hard enough, and you can live the rest of your life simply by playing games.
As it was mentioned before, one of the most crucial elements behind the success of the best professional Esports gamers is their gear. The keyboards, mouses, gamepads and of course, the headsets which are especially important in team Esports. Good headphones are especially useful in FPS (First-Person Shooter) games, like Counter-Strike: Global Offensive, Call of Duty or Overwatch.
Being able to precisely tell the direction of incoming fire, or to hear the footsteps of an enemy sneaking nearby, might be the difference between losing and winning the match, and this is often much easier to achieve with more expensive gear. Not to mention higher audio quality which usually comes along with such headsets and which will allow you to enjoy your favorite tracks while scoring another pentakill in League of Legends.
Improve your gaming experience by getting headphones used by professional Esports players. Take a look at the following comparison to find out the most appealing and top rated gaming headsets on the market.
Logitech G430
| | |
| --- | --- |
| Enclosure | Closed-Back |
| Wireless | No |
Logitech G430 may be the perfect choice for players looking for a headset to use during long sessions of gaming. This is mainly because of a comfortable headband that easily adjusts to any shape of the head.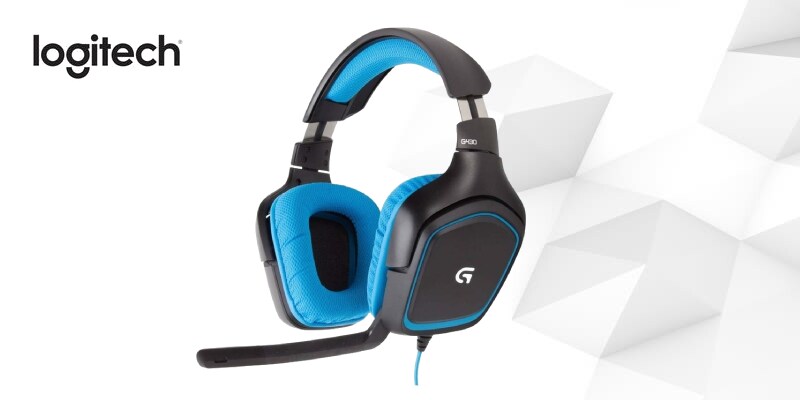 The biggest advantage, however, is the utilization of 7.1 surround sound system which allows to precisely locate the source of different sounds in a game – shots or footsteps for example. This is especially useful in a 3D environment and immersive games with the first-person camera, like PUBG or Overwatch. As most professional Esport headsets, G403 comes together with a microphone that lets you closely cooperate with your team.
| | |
| --- | --- |
| Enclosure | Closed-Back |
| Wireless | Yes |
Though expensive, SteelSeries Arctis 7 are worth their price. These headphones are made with a lightweight, yet durable alloy of steel and aluminum, making the set highly resistant against breaks or deformations.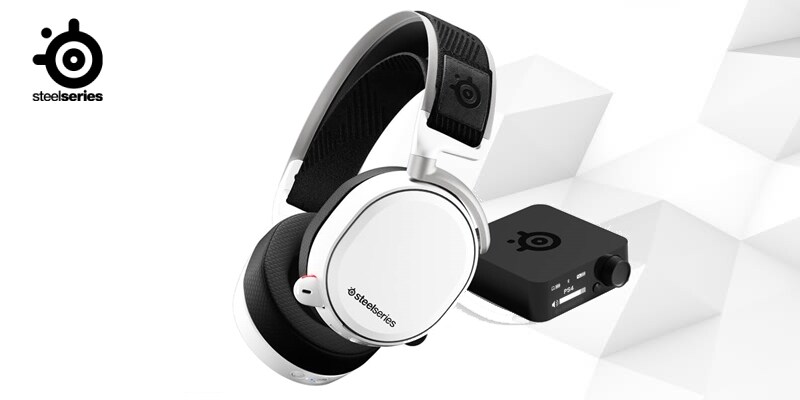 /p>
Audio quality deserves special attention, as it can be easily compared to what is offered by much more luxurious headsets. Wireless construction allows the use of the headphones even when playing casually on the console when you just want to sit back on the couch and relax – they are compatible both with PC and PS4. SteelSeries Arctis 7 has also an impressive quality built-in microphone with an advanced background noise cancellation in place. The mic can be hidden inside the earcup when it's not needed.
HyperX Cloud Flight Wireless Gaming Headset
| | |
| --- | --- |
| Enclosure | Closed-Back |
| Wireless | Yes |
HyperX Cloud Flight headphones offer stable, wireless gaming experience, giving you a lot of freedom and solving the problem of tangled cables. You can expect a lot of details in music and sounds coming out of the speakers, making your esports challenges much more pleasant to face.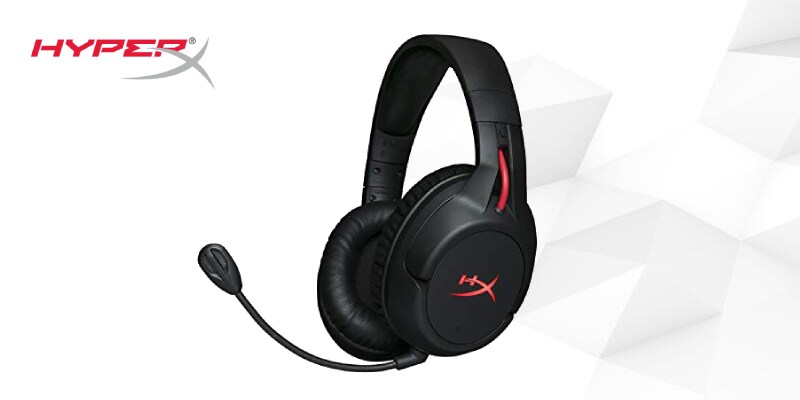 The battery allows for 30 hours of constant use. Earcups can be rotated by 90 degrees, so the set can be worn around the neck if you don't want to use it at the moment – earcups won't scratch your chin when moving your head around. And there is also a microphone, which records clearly and loudly, making cooperation in team-based games like CS: GO much more efficient.
MSI Immerse GH70
| | |
| --- | --- |
| Enclosure | Closed-Back |
| Wireless | No |
Among the best gaming headphones intended for professional gaming, it would be silly not to mention any set equipped with LED RGB lights – this is where the MSI Immerse GH70 comes in. Fully customizable RGB diodes let you switch between your favorite colors depending on your actual mood.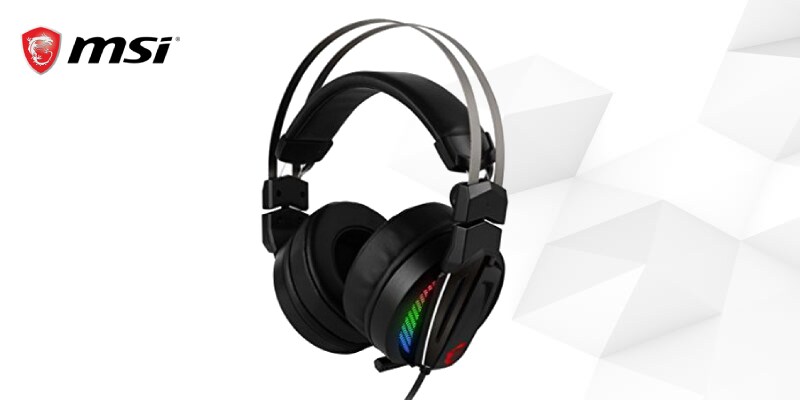 This is of course just a cool-looking feature that most likely won't improve your kill/death ratio in Apex Legends, but it surely looks impressive. What might do it, however, is a 7.1 surround sound system or an audio controller that's supposed to sit on your desk, allowing you to easily control the volume or toggle the mic in the middle of an important battle. Bonus points for comfortable leather earpads.
HyperX Cloud Alpha Gaming Headset
| | |
| --- | --- |
| Enclosure | Closed-Back |
| Wireless | No |
HyperX Cloud Alpha Gaming Headset is another reasonable position on the list of the best headphones for pc gaming. These are very comfortable to wear during long sessions of playing, thanks to their relatively low weight, leatherette finish, and premium memory foam.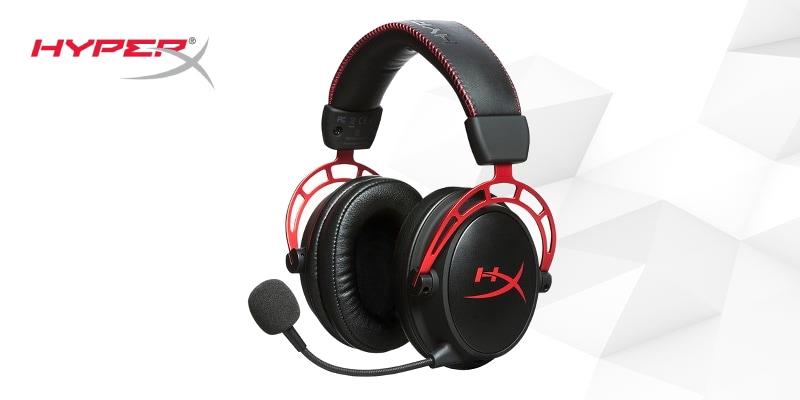 The aluminum frame makes the headphones extremely durable and resistant to breaks. HyperX Cloud Alpha can be easily used together with PC, PS4 and Xbox, thanks to 1.3 m cable with 3.5 mm audio jack. The microphone is detachable, so you are free to remove it when the team communication is not needed.
CORSAIR Void PRO RGB Wireless Gaming Headset
| | |
| --- | --- |
| Enclosure | Closed-Back |
| Wireless | Yes |
If you are wondering what are the best gaming headphones, then take a look at CORSAIR Void PRO RGB Wireless Gaming Headset, which combines comfortability with light construction and slick design, while subtle RGB lights add to that elite feeling when playing your favorite Esport titles.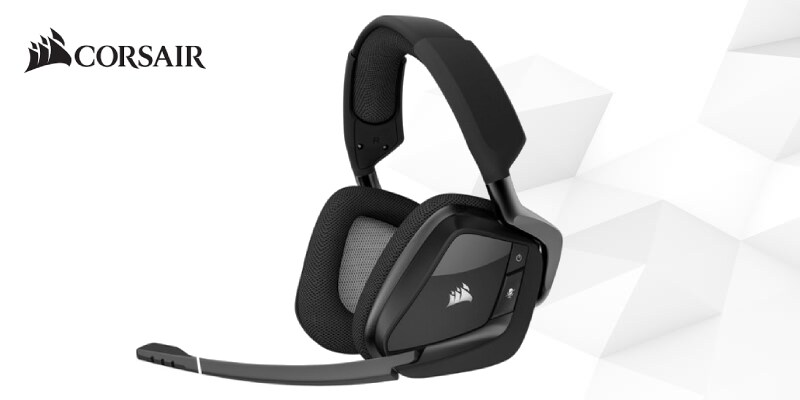 Custom tuned 50 mm neodymium drivers and 7.1 surround system make it easier to locate your enemies in FPS-like games. Also, forget the cables, as this set operates at 2.4 GHz wireless band, which combined with low latency, an upgraded antenna, and up to 16 hours of battery life allows for enjoyable day-long gaming sessions, so no need to worry about the battery running low when preparing a final attack in Starcraft II.
HyperX Cloud II 7.1 Pro Gaming Headset
| | |
| --- | --- |
| Enclosure | Closed-Back |
| Wireless | No |
Last but not least, among the top gaming headsets you can also find HyperX Cloud II with virtual 7.1 surround sound system and 53 mm neodymium drivers, providing you with a superb audio quality – both in gaming and while simply listening to the music.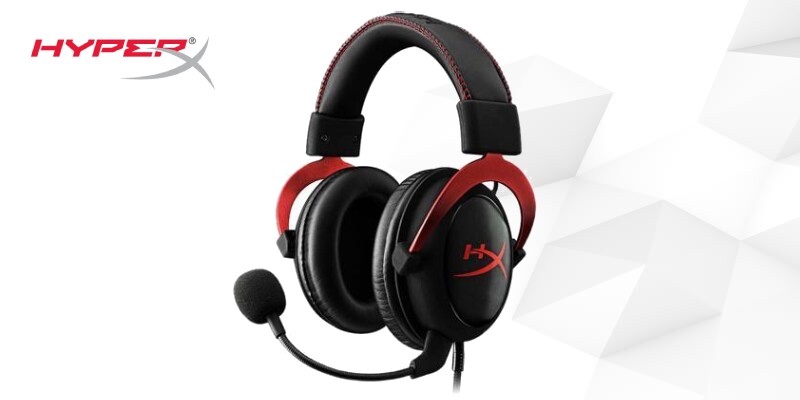 The USB cable provides a fast and stable connection and guarantees that you will not miss any sound coming from the game. The headset easily adjusts to any shape of the head and doesn't cause any kind of headaches, thanks to headband covered with soft memory foam. The noise-canceling microphone will help you effectively command your team in titles like Fortnite or DoTA 2, where teamwork is essential for winning the match.
Summary
Getting high-quality headphones might drastically increase your gaming experience and actually improve your effectiveness in competitive Esport games. Depending on your personal preferences, you may choose the ones with 7.1 surround sound support, like Logitech G430, which could be a huge help in First-Person Shooter video games. Or you could go all in for the ones with the most impressive audio quality, like SteelSeries Arctis 7. You could also choose CORSAIR Void PRO RGB if RGB lighting is your thing. Overall, all the mentioned above headsets should be more than enough to get you on the professional Esports player level, at least when it comes to gear and accessories, the rest is up to you.
Whichever set you are about to get, remember that hardware is of course just one piece of the puzzle, and you will still need to improve your skills to climb up the professional Esport ladder. Better gear, however, might make the experience much smoother and enjoyable, resulting in incomparably faster advancement and rank ups, and possibly in achieving your goals much earlier than expected.