The old saying goes: The gamer is only as good as the mouse he uses.
Ok, maybe we're making this one up. But, on the other hand, truer words have never been spoken, and we're willing to take credit for them as having a great mouse can significantly influence the performance of any gamer, especially in case of FPS games like Counter-Strike: Global Offensive.
In the world of pro-gaming, the quality of the user's device can make or break the Esport athlete. Time and again we've heard stories of otherwise great players, who lost entire matches because their mouse decided to go haywire at the last second. Which is why choosing proper equipment is an integral part of the game. It is especially visible when it comes to First-Person Shooter video games that require a solid gaming mouse for both amateur gamers and professional ESport players. As it was mentioned before, one of the most popular titles that require a top-notch mouse is Counter-Strike: Global Offensive.
The phenomenon of CS:GO and online FPS games
Counter-Strike Global Offensive, more commonly known as CS: GO, is a first-person multiplayer shooter. Players choose to join one of two teams, either terrorists or counter-terrorist and fight each other in several game modes on various maps. It would seem like a pretty standard FPS fare, but there was something that made this game a global hit that even surpassed its predecessor which originally began as a mode for Half-Life. For some reason, Counter-Strike has risen above its peers in the arena already saturated with content – competitive play.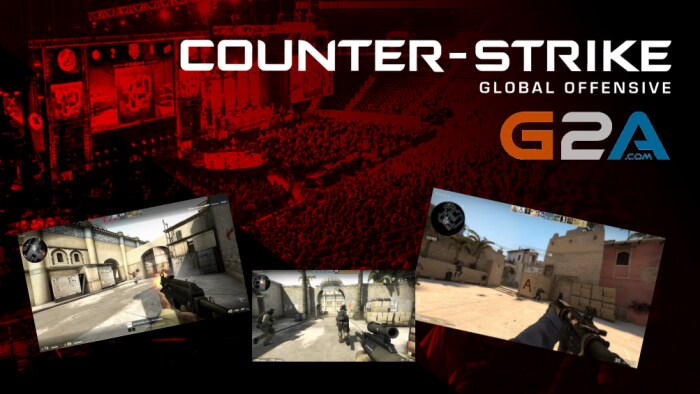 The game is one of the oldest and most popular Esports on the planet, having tens of thousands of professional players, hundreds of tournaments happening all over the world, each with prizes of even few million dollars, dwarfing many traditional sports in scope and popularity. What makes this game so popular? Truth is as usual in the eye of the beholder. Some say it's the "easy to learn, hard to master" gameplay, others that it's the modes that draw players in and there are also those who love the game just for fun, skins and the community aspect.  One thing is sure – to be a pro at Counter-Strike: Global Offensive one needs some serious hardware.
On our list, we will present some of the best professional mice available on the market. Will they make you a pro overnight? Probably not, but the gear on our list will surely bring you closer to achieving any goal you have in mind.
A list of Best Gaming Mice for CS: GO

Logitech G Pro Wireless Gaming Mouse
Logitech G403 Prodigy RGB Gaming Mouse
Zowie BenQ EC2-A
Zowie BenQ FK1
Logitech G903
Zowie FK1+ Optical Gaming Mouse
Razer DeathAdder Elite Gaming Mouse
Producent
Length
12,5 cm
12,4 cm
12 cm
12.8 cm
13.03 cm
12.7 cm
12.7 cm
Width
6.35 cm
6,8 cm
6.1 cm
6.7 cm
6.65 cm
6.8 cm
7.36 cm
Height
4,0
4,3 cm
4 cm
3.7 cm
4.04 cm
3.68 cm
4.31 cm
Weight
80 g
107.2 g
93 g
90 g
110 g
95 g
130g
Buttons
4-8 programmable buttons
Buttons Left & right, Scroll wheel button,Forward, Back, DPI button
2 Primary Buttons, 1 Middle Scroll Button, 1 DPI Button, 2 Side buttons
5 buttons
2 Primary, 4 Side buttons, Scroll clicks 2 DPI
Two buttons on both Sides serve left- and right-handed users
7 total programmable buttons
Sensor
HERO™
PMW3366
PMW3360
AVAGO ADNS 3310
PMW3366
PMW3310
16,000 DPI
Cable/Wireless
Cable and Wireless
USB (Wireless)
Soft rubber cable
Cable
Wireless
cable
Wireless Radio Frequency
Logitech G Pro Wireless Gaming Mouse
Logitech
| | |
| --- | --- |
| Sensor | HERO™ |
| Cable/Wireless | Wireless |
Logitech is notorious for producing the best gear for pro-gamers, and G Pro Wireless is one of their best offerings to date.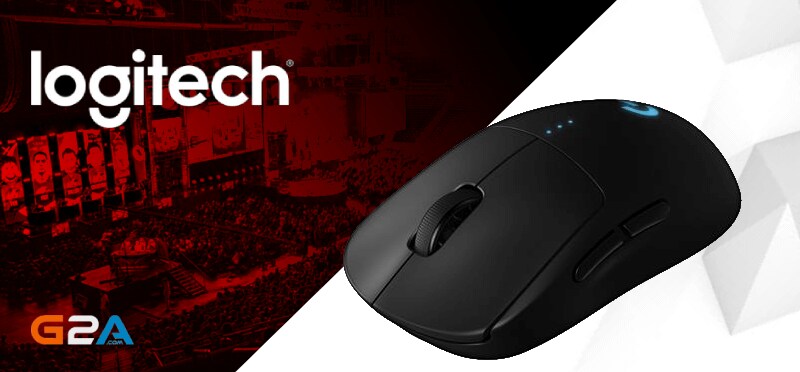 Do not let the inconspicuous look deceive you – what G Pro lacks in size it makes up for in execution. Small size means an easier grip, an aspect important to all pro gamers. When it comes to software, G Pro comes with adjustable DPI, allowing the player to tweak the mouse sensitivity to suit they playstyle, as well as five profile memory. All in all, G Pro is a perfect starting point on your path to gaming greatness.
Logitech G403 Prodigy RGB Gaming Mouse
Logitech
| | |
| --- | --- |
| Sensor | Pixart PMW3366 |
| Cable/Wireless | Cable and Wireless |
Logitech G403 Prodigy might not be the most outstanding and innovative of the Swiss-American company's products. It doesn't mean that it isn't still an excellent pro-gaming mouse.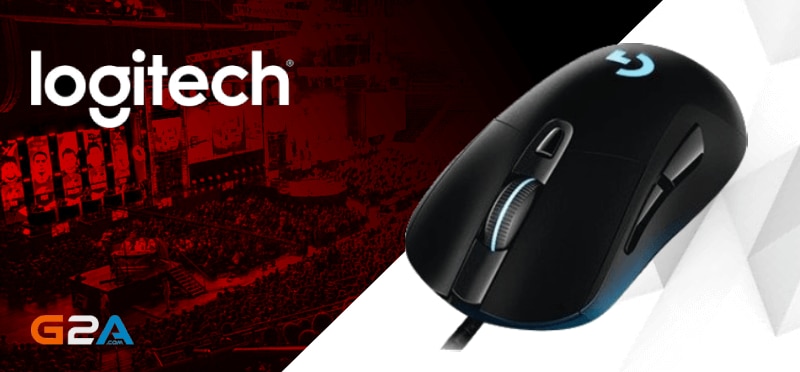 Players familiar with mice market might notice the similarities between G403 and Razer's DeathAdder. It's a comparison that shows just how good of a gear it is. The mouse offers a comfortable grip and intuitive button placement, helpful during intense matches. The software is easy to use and allows for several tweaks such as adjusting DPI between 200 and 12000. Throw in a high-fidelity wireless sensor, and you'll have a product of highest quality.
Zowie BenQ EC2-A
Zowie
| | |
| --- | --- |
| Sensor | PMW3360 |
| Cable/Wireless | Cable |
"Zowie" might sound like something you'd groan after losing a particularly intense match. Don't worry, though – EC2-A is a flawlessly designed gaming mouse and using it is completely painless.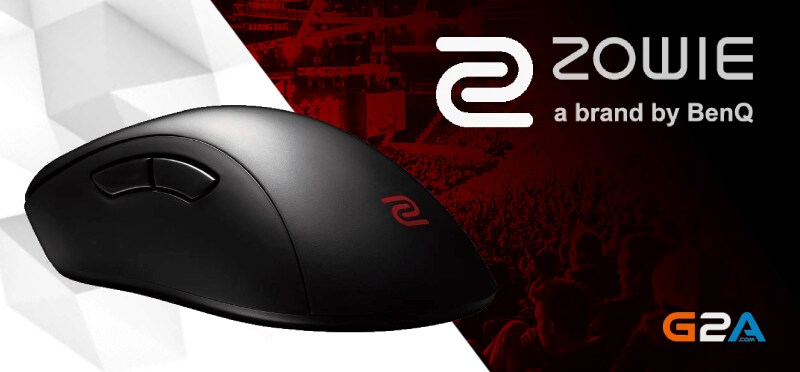 And that's thanks to its size, described as "medium" by the producer. Zowie BenQ EC2-A weighs only 10 grams more than G Pro, which still places it high on the list of lightest e-sport mice. It is perfectly comfortable, with convenient button arrangement. DPI, adjustable with the button on the mice's underside, can be tweaked from 400 to 3200 which gives enough room to fit the users' unique playstyle.
Zowie BenQ FK1
Zowie
| | |
| --- | --- |
| Sensor | AVAGO ADNS 3310 |
| Cable/Wireless | Cable |
Zowie BenQ FK1 is a perfect choice for both left-handed and right-handed players. This mouse is a perfect "weapon of choice" for pros and beginners alike.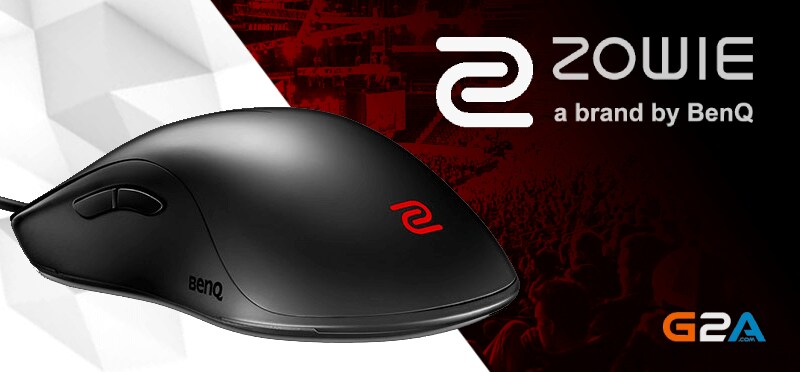 Zowie BenQ FK1 offers great performance thanks to its sensor. Despite its years, Avago3310 sensor is still considered among the best on the market. FK1 was also built to last, with its parts not becoming loose even after hours of intense use. Like EC2-A, FK1's DPI can be tweaked with an underside button and it ranges from 400 to 3200, so CS: GO players who require increased sensitivity may rest assured that this mouse will not fail them.
Logitech G903
Logitech
| | |
| --- | --- |
| Sensor | Pixart PMW3366 |
| Cable/Wireless | Wireless |
Despite the fact that it looks like a prop from the set of Star Trek, Logitech G903 is a reliable tool for pros and beginners alike. Let's find out why shall we?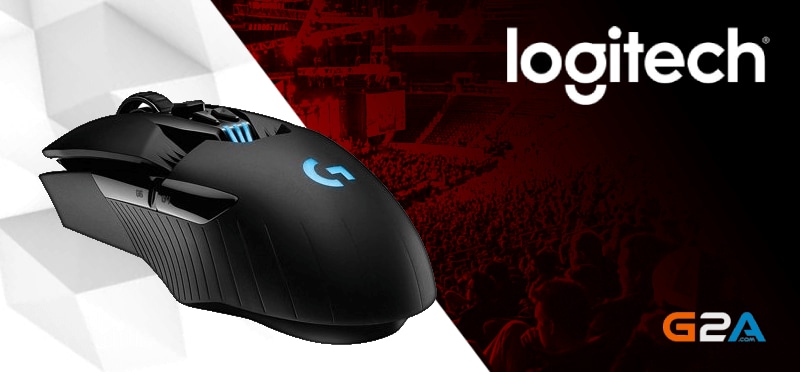 The first thing that draws the attention is rather cosmic design. This does not influence the comfort of use. G903 fits perfectly in hand and can be used by with both left and right hand. The G903 offers fairly comfortably distributed buttons, with DPI switching ones placed right behind the scroll wheel. It takes some getting used to, but sure beats flipping gear over and toying with its underside mid-match. Any initial discomfort is compensated by an excellent sensor, smooth glide, and wireless connection.
Zowie FK1+ Optical Gaming Mouse
Zowie
| | |
| --- | --- |
| Sensor | AVAGO ADNS 3310 |
| Cable/Wireless | Cable |
Last, but most certainly not the least of the Zowie offerings on our list, Zowie FK1+ is quality gear and a perfect case for not judging the book by its cover.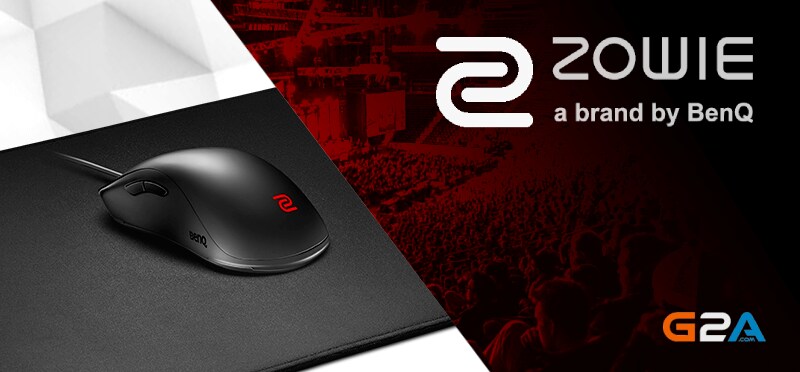 In comparison to the previous entry, FK1+ looks almost simplistic. But its sleek design is one of its main selling points. No fancy lights, no awkwardly protruding buttons. Pure functionality. It is very comfortable, allowing for any type of grip player may want to use. On top of that, it's light, made of quality materials, so it won't budge even after long sessions. Adjustable DPI between 400 and 3200, perfect sensor, you know the deal. Buy it, and you won't regret.
Razer DeathAdder Elite Gaming Mouse
Razer
| | |
| --- | --- |
| Sensor | 16,000 DPI |
| Cable/Wireless | Cable |
This is it, guys. The last, and probably the best mouse on in our ranking. If you want to feel like a pro, even though your just starting, get yourself one of Razer's best products, and feel like a champ.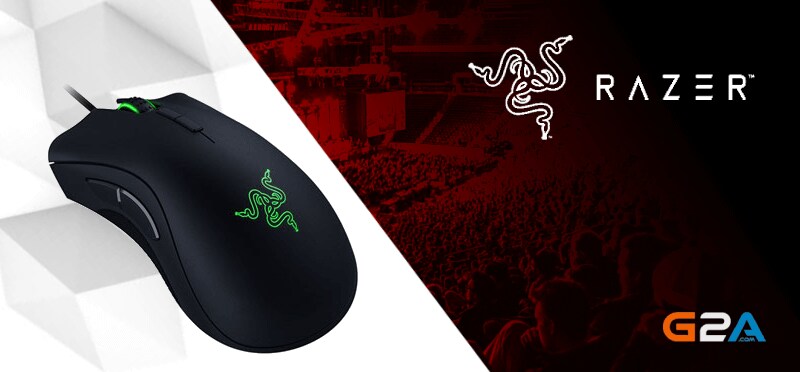 This mouse has everything any good pro-gaming gear should have, only better. It's sleek, comfortable and sturdy. It might also be one of the heaviest on our list, but what are 96 grams compared to the quality offered by one of the top gaming gear companies. DeathAdder Elite comes with the widest range of DPI, between 100 and 16000, responding to the slightest twitch of the wrist. This mouse is simply perfect, and every aspiring pro should at least consider it.
A perfect mouse for CS: GO and more
We've reached the end of our list, which hopefully gave you a little more insight into some of the best gaming mice suited for FPS games like Counter-Strike: Global Offensive. Is it the comfortability of use? Is it a wide range of DPI? Is it the smoothness of glide or sensitivity of the sensor? Truth be told, not really. That depends individually to your preferences and the type of player you want to be.
Sure, a mouse perfect for shooter games needs to have some particular aspects that will increase your precision and speed, but at the end of the day, it just needs to fit perfectly into the palm of your hand. When so many quality gear is within the reach of your hand, why not give it a shot. Who knows what may happen on your way to the highest ranks in CS: GO. So take our word for it and invest in good mouse and a decent mouse pad. You can also use the search toolbar at G2A.COM Marketplace to look for other gaming gear for best prices.