We've covered the best gaming mice available on the market before. Now it is time to take a look at mousepads of the highest quality that are perfect for gaming. They may be smaller and less expensive but it does not mean they are not important.
While often overlooked and underestimated, choosing a good mousepad should be on top of the priority list for every aspiring pro gamer. In this article, we will explain why mousepads are so important for playing and present some of the best gaming pads available on the market.
By now, you're probably thinking: "What, are you crazy? Mousepad, important for pro gaming? If a thought like that has crossed your mind, then buckle up, because we're about to blow your mind. Not only are mousepads important in professional gaming, but they are also essential. Mousepads provide support under your hand and wrist, which prevents injury after hours of gaming.
What's more, mousepads are designed to support the sensors of mice and provide a smooth glide. The last thing you need during an online match is your crosshair getting stuck because of the uneven table or desk surface. Now that you understand the importance of mousepads in gaming, let's take a look at some of the best mousepads on the market.
XTRFY XGP1 Nighthawk
PC
With impeccable design and perfect execution, XTRFY's Xgp1 Nighthawk will satisfy pros and beginners alike.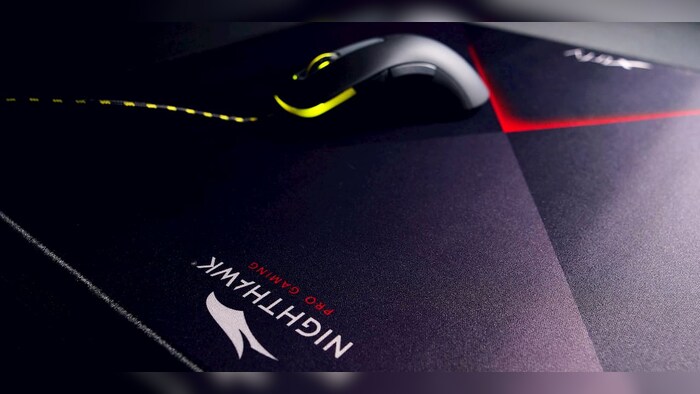 The main selling points of XGP1 are surely the materials used, which make the surface smooth and comfortable. Nighthawks surface works perfectly with both optical and laser mice, providing extremely precise tracking. Rubber pads on the bottom prevent sliding, so you can be sure that the pad won't fly from under your hand during the match.
Sandberg Gamer Mousepad
PC
When it comes to quality and functionality, Sandberg Gamer Mousepad has very few equals on the market.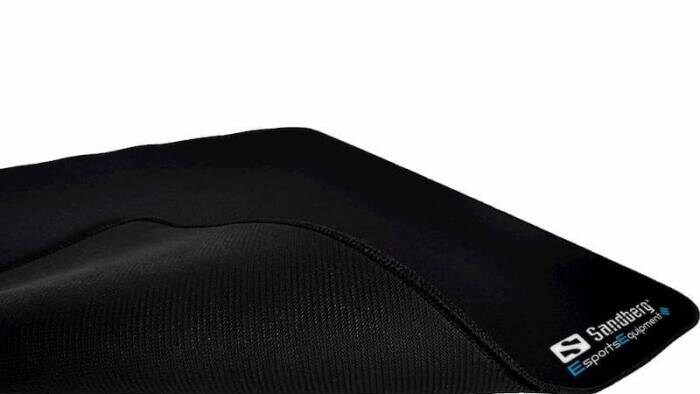 This mousepad was made with the highest quality materials, to provide the best possible experience of the gamers. Weighted, non-slip prevents sliding on the table and durable surface is both tracking-sensitive and comfortable. Add in the size of the pad and you'll have on your hands a product of highest quality.
Cooler Master RGB Mousepad
PC
With cloth-based gamepads dominating the market, Cooler Master RGB feels like a glimpse of the future in an analog world.
This pad comes with an RGB display, which can illuminate the underside of the mousepad with 16.7 million colors, and offers 9 default animations. Aside from that, the Cooler Master mousepad has friction coated steel surface for comfortable glide and five rubber pads on the underside to prevent slippage.
XTP1 – Get_Right, There is one
PC
Another product from Xtrfy, XTP1 proves that this company can do no wrong when it comes to quality mousepads.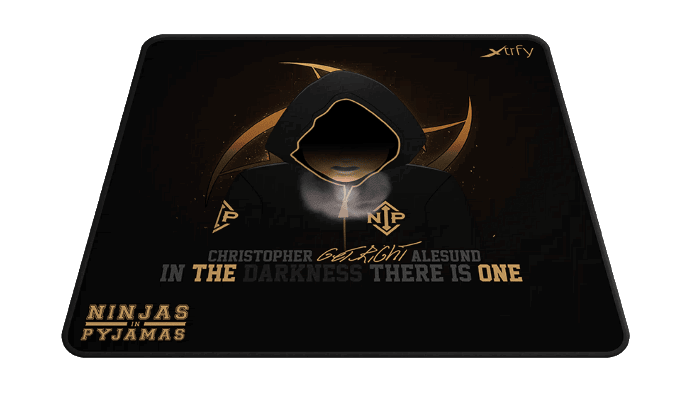 The first thing you'll notice about XTP1 is how big it is. With dimensions 16.3 x 2.6 x 2.6 inches, its perfect for different sensitivity settings, requiring wide or narrow movements. The mousepad is made of top-quality materials, with smooth gliding and precise tracking in the standard. Try it out and you'll see why it's one of the most popular mousepads among the pros.
Mars Gaming MMP4
PC
To paraphrase a classic: "That's not a mousepad. Now, that's a mousepad." Mars Gaming MMP4 gives new meaning to the letters XXL. But what else does it offer, aside from size?
For example, a nanotextile surface, which makes gliding smooth and comfortable. Or supporting both optical and laser mice. But the best feature of this pad is a wireless QI surface charger, allowing you to charge your mobile devices without getting lost in the jungle of cables.
A perfect mousepad-mouse gaming combo
Now that you know what sort of mousepad you should keep an eye for, let's see about the mice. Each pad will work best with a specific mouse and it's best to choose wisely for the best gameplay experience.For example, Cooler Master mousepad will work best with another Cooler Master mouse, such as Cooler Master CM310. And for Mars Gaming's XXL, an RGB mouse to match might be a good idea. For this, Mars Gaming MM218 should be your first choice.
Don't underestimate the importance of mousepads
In the end, however, what combination of mouse and mousepad is not that important. If the quality of both devices is top notch, they will complement each other no matter what. What really matters is for you to know that choosing mousepad should not be taken lightly. We hope that with our list you'll be able to pick up the pad that's best for you and your gaming needs.