This is the second part of a trifecta of feature lists, showcasing popular games from the biggest platforms, that you can get through our marketplace. If you want to check out games from Origin or Uplay, you can do so here.
This time around we're taking GOG to the chopping block. The rules are the same as last time: I'm going to present you with a list of popular games from the platform. It is worth mentioning, that most of the titles listed below are DRM free which seems to be another advantage to give these good old games a chance for second youth.
This is by no means a complete list of great titles unique to GOG. While the platform lacks the sheer quantity of Steam (which, you know, maybe is for the best), it has a lot of good games and is rapidly growing.
The point is to give you an idea of what the people are choosing and explain why. As such, these lists are ultimately very contemporary, and their lifespan is limited.
| | Name | Release | Genre | Trailer | Sale |
| --- | --- | --- | --- | --- | --- |
| | Cyberpunk 2077 | 2020-12-10 | Action RPG | | 56% |
| | The Witcher 3: Wild Hunt GOTY Edition | 2015-05-18 | RPG | | 65% |
| | The Witcher 2: Assassins of Kings Enhanced Edition | 2017-11-05 | Adventure | | 91% |
| | The Witcher: Enhanced Edition Director's Cut | 2008-09-16 | RPG | | 39% |
| | Heroes of Might & Magic 3: Complete | 2000 | Strategy | | 42% |
| | Divinity: Original Sin 2 | Definitive Edition | 2017-09-14 | Adventure | | 45% |
| | S.T.A.L.K.E.R.: Clear Sky | 2008-08-22 | Adventure | | 47% |
| | Heroes of Might & Magic 2: Gold | 1998 | Strategy | | 53% |
| | Heroes of Might & Magic 4: Complete | 2002-03-28 | Economy | | 51% |
| | Divinity: Original Sin - Enhanced Edition | 2015-10-27 | Adventure | | 64% |
| | Dragon Age: Origins - Ultimate Edition | 2010-09-29 | RPG | | 69% |
| | Thronebreaker: The Witcher Tales | 2018-11-09 | Adventure | | 61% |
| | Firewatch | 2016-02-10 | Indie | | 60% |
| | Empire Earth 2 Gold Edition | 2005-04-26 | strategy | | 41% |
| | Hollow Knight | 2017-02-24 | Adventure | | 29% |
| | Medal of Honor: Allied Assault War Chest | 2004-03-02 | Action & Shooter | | 46% |
| | World in Conflict: Complete Edition | 2009-03-12 | Strategy | | 53% |
| | Rayman 3: Hoodlum Havoc | 2003-02-20 | Adventure | | 26% |
| | Neverwinter Nights: Enhanced Edition | 2018-03-27 | RPG | | 64% |
| | Neverwinter Nights 2 | 2006-10-31 | Adventure | | 3% |
| | Banished | 2015-09-29 | Economy | | 49% |
| | The Settlers 4 - Gold Edition | 2002-03-01 | Strategy | | 54% |
| | The Settlers 2: 10th Anniversary | 2006-09-01 | Strategy | | 51% |
Cyberpunk 2077
| | |
| --- | --- |
| Genre: | Action RPG |
| Release: | 2020-12-10 |
Cyberpunk 2077 was one of the most anticipated games of 2020.
It is single-player action adventure RPG in the world obsessed with money, fame and body modifications featuring Keanu Reeves as Johnny Silverhand. And yes, the hype around the game was strong despite the release being postponed a few times. Looking at the game – overlooking a few bugs – I have no doubts why.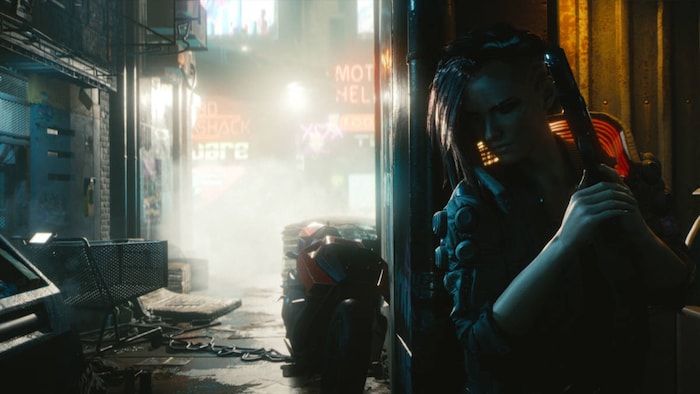 In Cyberpunk 2077 you become a mercenary, equipped with cybernetic body enhancements, on a quest to finding the ultimate implant – a key to immortality. Searching for a an action-packed game with a story worth a Nobel Prize novel or Hollywood blockbuster? Ready to roam the massive open world full of flashing neon signs, fast futuristic cars, strange people and all-pervasive cyberware? Then wake up Samurai, there's a city to burn…
The Witcher Series
| | |
| --- | --- |
| Genre: | RPG |
| Release: | 2015-05-18 |
Have you met a gamer who hasn't heard about the Witcher series? Probably not. If you haven't played it, well, you have probably missed one of the most gripping stories of all times.
An epic action RPG series being the continuation of a best-selling fantasy saga by a Polish writer Andrzej Sapkowski. The Witcher game saga received more awards that we can count (actually we could, but that's not the point), with its 3rd installment being a bestseller and one of the highest rated games in history.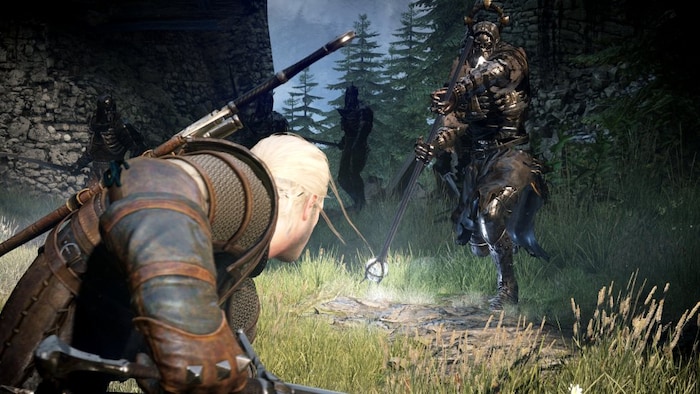 You impersonate Geralt of Rivia – a professional monster slayer, entangled in politics, racial conflicts and war between kingdoms, trying to regain lost memory and find his missing destiny child. Make sure your decisions are right as they will influence the world and the plot of the series, decide who to befriend, take sides in conflict (or stay neutral) and reunite with those the White Wolf cares about.
Despite the stunning success of the Witcher 3: Wild Hunt, you might want to finish first two installments. The Witcher 1 (2007) introduces you to the world and makes you familiar with the characters known from the book saga. The Assassins of Kings takes you further into the lore with more focus on moral dilemmas (Geralt seems to not be the proudest monster slayer in the world).
Witcher 3: Wild Hunt is the final and most epic part of the trilogy with 2 huge DLCs, numerous unique NPCs, new and old friends, difficult decisions and intense sword fights. An action RPG at its finest – said the article author, who loves the game from the beginning to the very end (still, this personal opinion is shared by thousands of gamers, so there must be at least a seed of truth in it..).
Well, enjoy beautiful landscapes, stabbing drowned dead in the guts and saving peasants in distress. Hope they have enough money to make it count. The ultimate question is: Triss or Yen?
Divinity Orginal Sin 1 & 2
| | |
| --- | --- |
| Genre: | Adventure |
| Release: | 2017-09-14 |
Let's start with a fun fact – both Divinties were funded on Kickstarter and became highly-acclaimed by the RPG fans.
The game brings some amazing features never before seen in the genre which take RPGs to a higher level.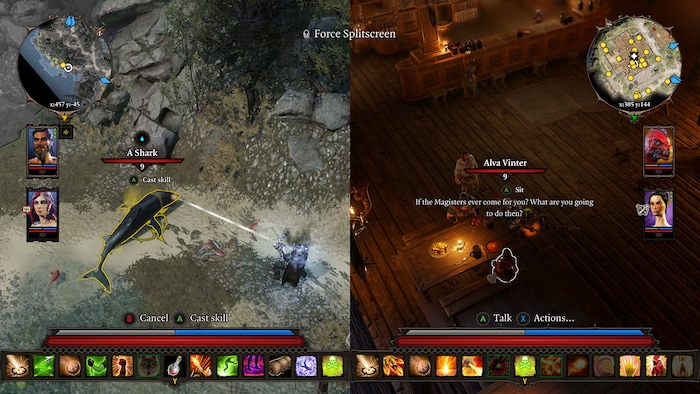 Play alone or in co-op where vital decisions are made by you or your partner, develop characters the way you want and turn the environment into your ally. Never before gamers had the opportunity to use the surroundings into their advantage. The developers also decided to give players an RPG editor to create your own adventures and share them with your friends. Computer games will probably never replace paper RPGs, but Divinity Original Sin series brings the experience a little bit closer..
S.T.A.L.K.E.R.: Call of Pripyat
| | |
| --- | --- |
| Genre: | Adventure |
| Release: | 2009-10-02 |
Stalker (because god I am not writing the full acronym every time) is a perfect game for a true Slav.
It actually runs best on a vodka-cooled PC and is best enjoyed with a side dish of pierogi. And in the true Slavic fashion, it's tough as nails, almost unapproachable, makes some questionable yet charming design choices, and is utterly atmospheric.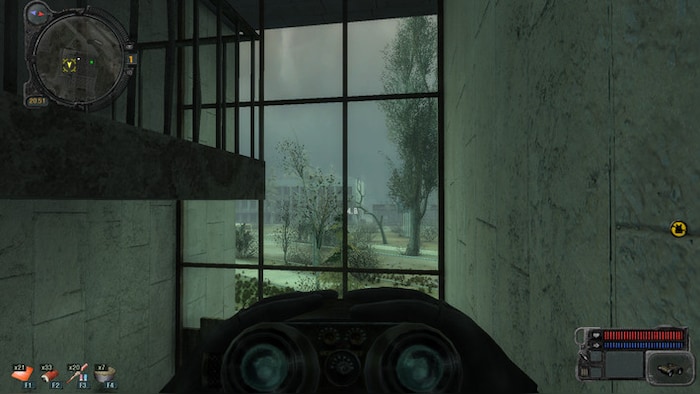 Call of Pripyat is the third and final installment of the series that follows the events after Shadow of Chernobyl. This time you're not just a random grunt, you're a military operative, fully equipped to deal with all the terrors of the Zone. As you'll find out though, nothing can prepare you for this place. You have to carefully manage your resources and hunt for artifacts using different detectors in order to uncover the secrets of this place. It's difficult, it's merciless, it's hella atmospheric, it's S.T.A.L.K.E.R.
SWAT 4
| | |
| --- | --- |
| Genre: | Action |
| Release: | 2005-04 |
There are many combat simulators on the market, but did you know that one of the most difficult combat and simulation games was made in 2005?
Swat 4 took the tactical combat games to the next level offering more demanding missions and clever artificial intelligence.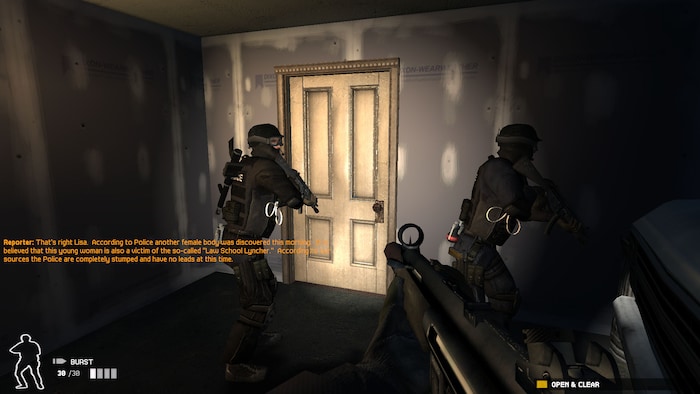 In SWAT 4 you can join the team of anti-terrorist police unit that consists of computer-managed bots who act as professional, or with friends who probably have no AT training. Nevertheless, the game pets you step into the shoes of an AT operator who is on a mission to save hostages – one bad decision and the mission is failed. Think you have what it takes to join the police AT forces?
Heroes of Might & Magic 3 & Series
| | |
| --- | --- |
| Genre: | RPG |
| Release: | 2015-01-29 |
If anyone asks me about the most legendary game ever created, Heroes 3 always comes to my mind as one of the first titles.
It is rather difficult to find someone who hasn't played any of the HoMM games, but the rumour has it that there are some exceptions to the principle.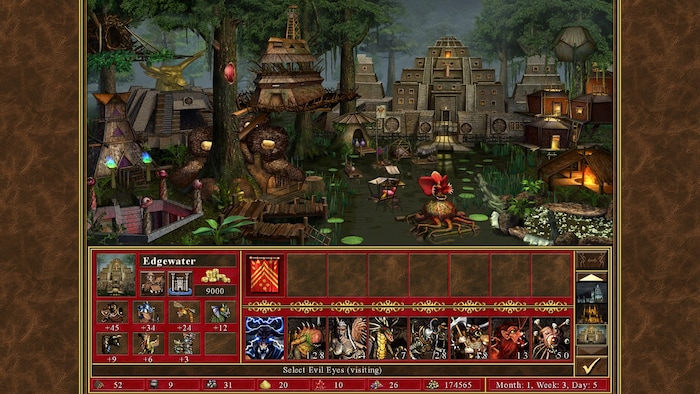 The entire series keeps the more-or-less the same core.
Explore the world commanding heroes, conscript new armies, collect resources, and conduct battles on other heroes and monsters. In addition, in the games you'll find some RPG elements, multiple factions to choose from and very simple city-building strategy skills.
Diablo + Hellfire
Being an over 30-years-old gamer, I remember playing Diablo 1 as a kid and I regret that the first installment is not (and probably never will) being remade.
It is a classic hack'n'slash game, where you enter the cathedral's catacombs overrun by demons to ultimately enter the very bottom of hell. That's how I remember it, and no, I didn't go insane despite being more or less 9 years old. Good ol' times.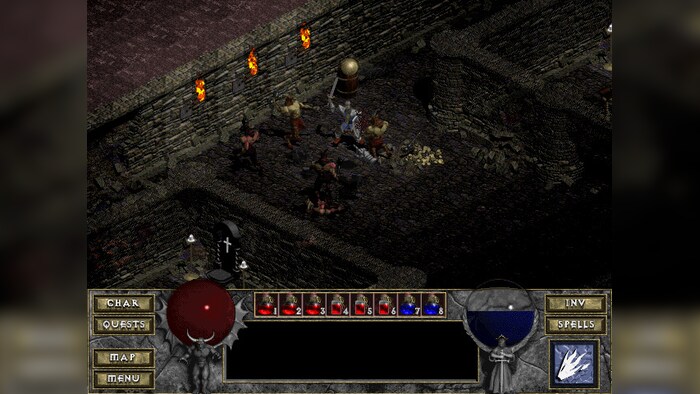 Before you start the journey to the depth of hell to slay Diablo for the first time, you need to choose your character – a warrior, rogue or sorcerer. With typical for each class convention, you will face numerous demons while entering the deepest parts of the catacombs, slaying the undead and facing the first, "ahhh-fresh-meat" boss that will scare the life out of you (or so I remember it). If you saved Deckard Cain in Diablo 2, I feel obliged to tell you that he used to be your homie at Tristram (the Diablo 1 main town).
PS. Diablo 2 remake is out with rather positive reviews. Nostalgia strikes hard!
Firewatch
| | |
| --- | --- |
| Genre: | Indie |
| Release: | 2016-02-10 |
Have you ever dreamt of dropping your current life and become a fire lookout somewhere in the Wyoming wilderness?
The protagonist did just that and you are about to step into his shoes. Explore a beautiful and stunning environment looking for any signs of fire and smoke, enjoy the peacefulness of the wilderness trying to regain balance in life and develop the relationship with the only contact you have with the world you've left behind – Delilah, your supervisor.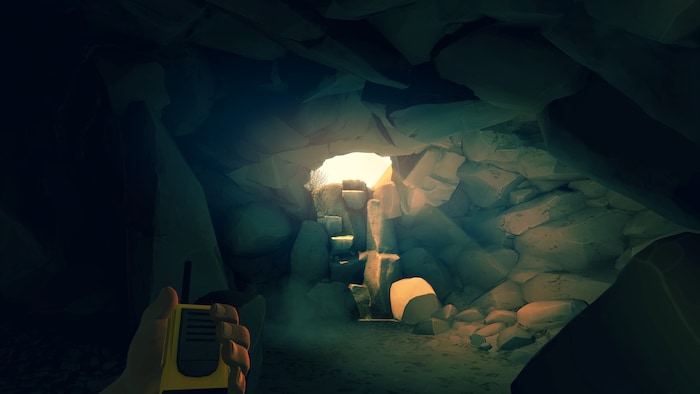 If you are looking for an action-packed game, you might be a little disappointed.
As developers claim "Firewatch is a video game about adults having adult conversations about adult things," but visual novel fanatics will definitely find the game entertaining – just look at all the people who worked on the game! Give yourself some freedom and escape from reality this one more time.
Empire Earth 1 & 2
| | |
| --- | --- |
| Genre: | Strategy |
| Release: | 2001-11-02 |
A classic game series from times when Real-Time Strategies were the thing.
Empire Earth is all about building bases, gathering resources and advancing your civilization from stick and stone to weapons of mass destruction. The game is unique as it is the only RTS title that, with some great amount of luck, lets you get rid of your 21st century laser-gun-opponent using medieval swords and spears.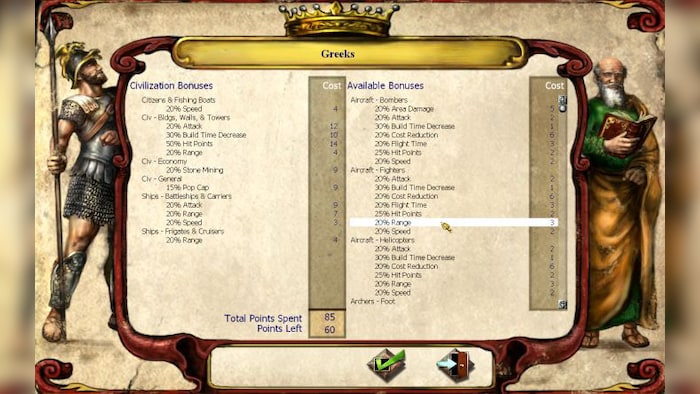 If you think this is just another Age of Empires (as the game was made by the same developers), you are wrong. The games are similar, but the Empire Earth has much more to offer. For example, you get to meet some special characters known from history books like Alexander the Great or Napoleon and use their special abilities to your advantage. Care for some more detailed buildings and battles? The game has it all with amazing, at that time, graphic design.
Dragon Age: Origins
| | |
| --- | --- |
| Genre: | RPG |
| Release: | 2010-09-29 |
Dragon Age is an RPG series made by the studio behind Baldur's Gate, Neverwinter Nights or Mass Effect.
Unique story and gameplay led to over 130 Game of the Year Awards given to Dragon Age: Inquisition installment. A must-have for every true role-player. Still, the GOG platform offers Dragon Age: origins only (although the Ultimate Edition with all expansions and additional content).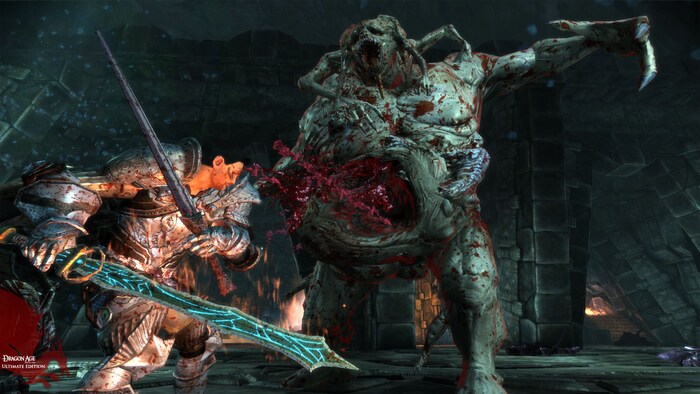 Dragon Age: Origins is claimed to be the best installment of the Dragon Age series. No wonder gamers loved it as it goes back to the roots of the BioWare – highly-acclaimed series like Baldur's Gate and Neverwinter Nights. Through the game, players gather a team, take part in turn-based battles in a classic RPG style (although in 3D), and explore the Theda continent inhabited by humans, elves and dwarves. What is the ultimate goal of the game? As always – as a member of the Grey Warden Order you have to defeat the evil that spreads throughout the world.
SPORE Collection
| | |
| --- | --- |
| Genre: | Simulation |
| Release: | 2008-09-04 |
Developers from Maxis ™ gave us the opportunity to play God in Spore, and gamers around the world highly-appreciated this opportunity.
Especially when they found out that the game is giving them the freedom of creation. Sky is the limit! Oh wait, but you can actually explore the universe and visit the world created by other players…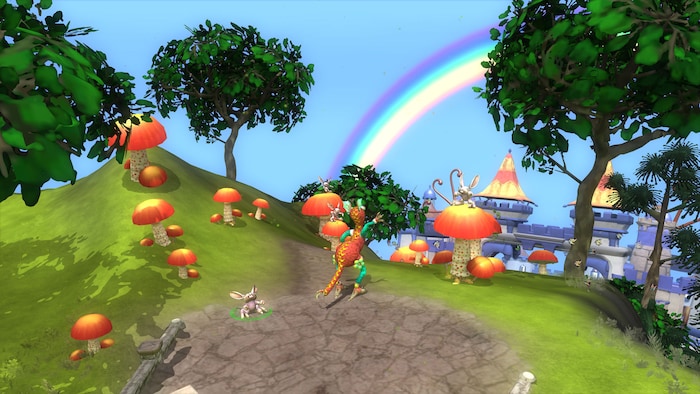 There are five stages of evolution in Spore. You start with a cells, then they develop into creatures, creatures develop tribes, tribes develop a civilization to eventually start exploring the space. It is up to you to decide in which way your creatures evolve and what buildings / vehicles they will create. To put things straight – you do what you want and watch your little, lovely critters enjoy life in a world you dreamt of…
Neverwinter Nights 2 Complete
| | |
| --- | --- |
| Genre: | Adventure |
| Release: | 2006-10-31 |
An oldie but a goodie, and a pretty nice title to have on this list.
Neverwinter Nights is the very definition of old school, being based on Dungeons & Dragons, featuring blocky graphics, turn-based combat, isometric perspective and all the traditional staples of old-timey gaming.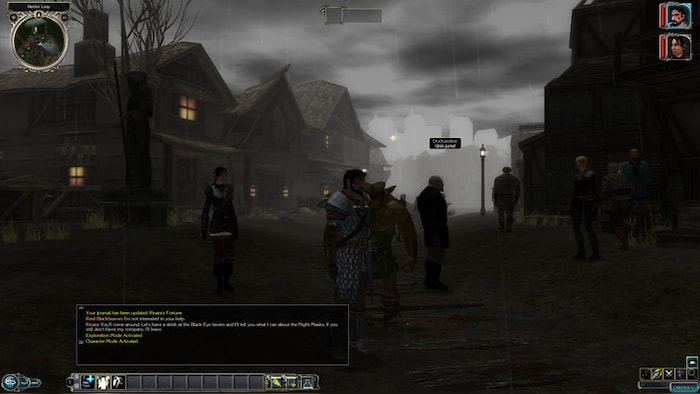 The GOG release is actually a re-release of the game and has some higher resolution textures and new functionalities that the 2005 version lacked. It would be gracious to call it a proper remaster, but it's still definitely worth your time, especially if you missed the good old days of RPGs past.
Mount and Blade Warband
| | |
| --- | --- |
| Genre: | Adventure |
| Release: | 2010-03-31 |
Mount & Blade, published by Paradox (a company known for their thing for strategies), is an interesting blend of RPG and RTS where you'll first create and customize your character and then put them in the role of a general, leading your warband against various historically inspired factions.
The interesting thing is that you have full control of your own character and can freely move and attack, but only limited control over your troops.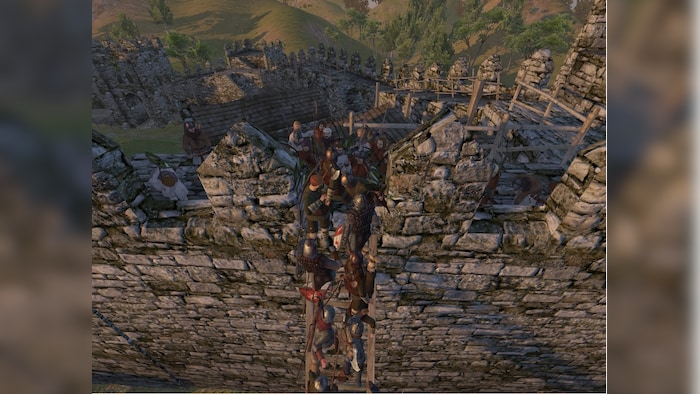 Warband is a standalone expansion pack which adds several valuable enhancements, like multiplayer (where by necessity the RPG elements are less pronounced), a new rival faction, inspired by the Ottoman Empire, and the option to create your own faction whole-cloth from predetermined building blocks. Something of a blast from the past, but certainly a good game if you like strategy.
Thronebreaker: The Witcher Tales
| | |
| --- | --- |
| Genre: | Adventure |
| Release: | 2018-11-09 |
Finished the Witcher game series and feel this characteristic emptiness inside your heart that once was known only by bookworms?
CD Project Red decided to develop something that will ease your mind– an interesting spin-off with gripping story that takes place in the land where Geralt is thought to come from – kingdoms of Rivia and Lyria. It is a single-player RPG with puzzles and card battle mechanics.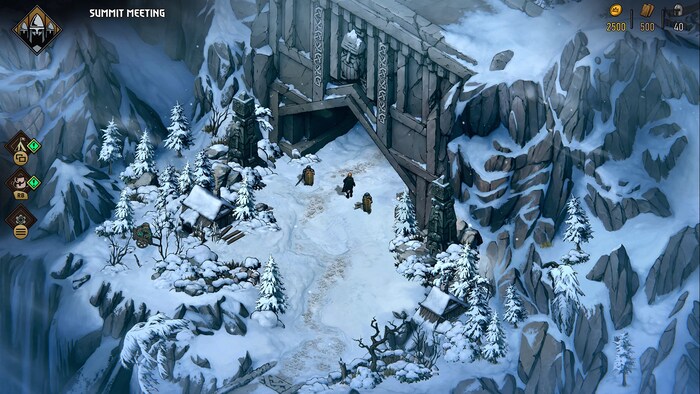 Get ready for circa. 30 hours of gameplay in the world known from the Witcher series where, once again, you will engage in conflicts between kingdoms and face the invasion of Nilfgaard. If you enjoy card-based battles, want to learn what happened between the 1st and 2nd war with Nilfgaard, step into the shoes of Meve, a queen of two northern kingdoms, and lead your troops to find vengeance.