To all inner detectives out there – we have something special for you. The games for those who like riddles. The games for those who love item searching. The hidden object games.
This genre is a satisfaction in its purest form. It is like unwrapping a present. A present hidden in a maze made out of difficult puzzles and mysteries. Guarded by a dragon. And on fire! Although paradoxically great hidden object games are rather hard to find, we made it! Here is a ready-made list of the top rated find stuff games!
Top Hidden Object Finding Games
Hidden Folks
| | |
| --- | --- |
| Release: | 2017-02-15 |
| Genre: | Adventure |
| Developer: | Adriaan de Jongh |
It is a puzzle video game from Adriaan de Jongh for the PC. Look closely and find all the hidden objects on the black and white animated landscapes.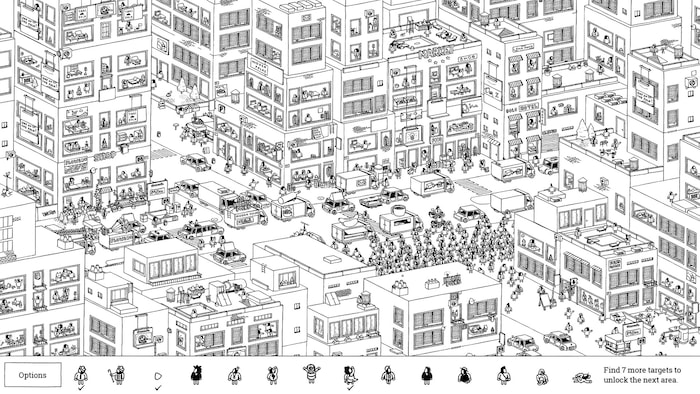 This simple game offers many challenging tasks. Follow the tips about hidden objects and discover them on the hand-drawn black and white maps. Click and see how the game world comes to life. Each picture element can hide an object or a person! The gameplay is full of funny voices and animations – it is a perfect recommendation for players of all ages who want to combine relaxation with mental training.
Key features
Search for items on 32 drawn maps
Click on objects and interact with the elements of the picture
See a world that has a life of its own
Earn achievements on Steam
The Room Two
| | |
| --- | --- |
| Release: | 2016-07-05 |
| Genre: | Adventure |
| Developer: | Fireproof Games |
It s the second part of the hit puzzle game from 2012. Discover new secrets, solve difficult puzzles, and put together elements of a previously unknown story.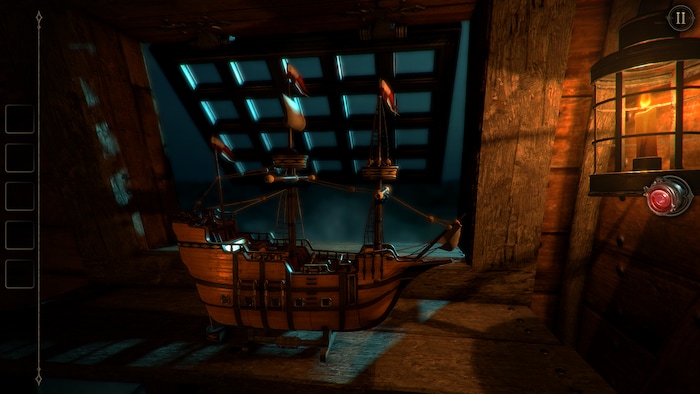 In this part, your task will be an exploration of not one room but several. Follow the clues, solve puzzles, and progress through the story. The game is set in an unusual, mysterious audiovisual setting, which is the icing on the cake of this excellent production.
Key features
Go through the levels and examine the rooms
Follow the notes left by the enigmatic scientist
Solve puzzles
Put together the parts of the mysterious story
Grim Legends 2: Song of the Dark Swan
| | |
| --- | --- |
| Release: | 2014-09-27 |
| Genre: | Adventure |
| Developer: | Artifex Mundi |
Do all fairy tales have a happy ending? Play the role of a young healer and check for yourself by uncovering the mystery of the royal family.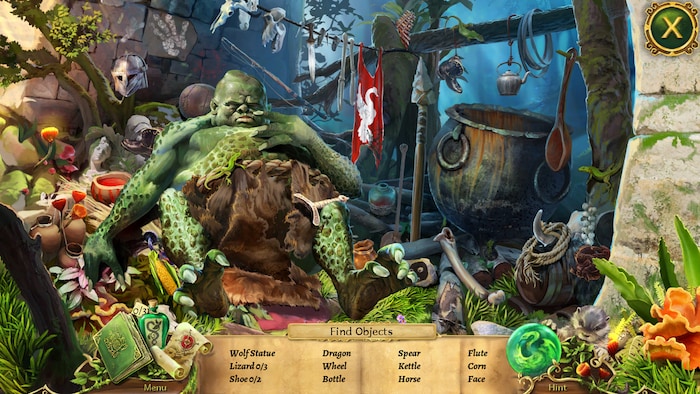 The young queen has a secret, and the son of the royal couple mysteriously disappears. Is the queen responsible for the missing of the prince? Or maybe the reason is somewhere else? Embark on an adventure where you will face a series of logic puzzles that will lead you to the truth!
Key features
Play the role of a young healer and save the kingdom
Get carried away by a fairy-tale story
Solve logical puzzles
Meet new heroes and their stories
Rusty Lake: Roots
| | |
| --- | --- |
| Release: | 2016-10-20 |
| Genre: | Adventure |
| Developer: | Rusty Lake |
It is an indie adventure game where you will get caught up in a surreal story about a bizarre family. Your family.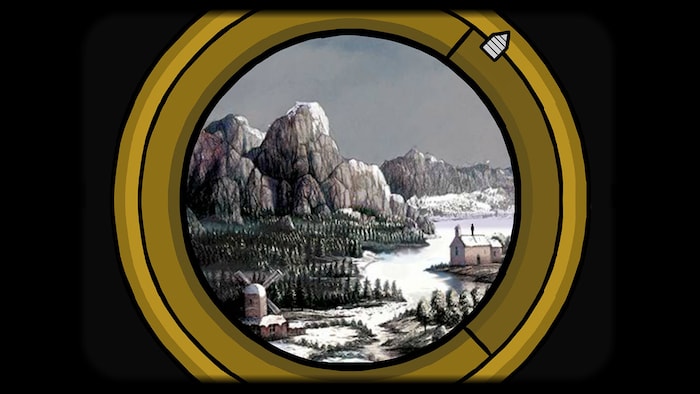 Play as James Vanderboom and witness how the saga of an extraordinary family begins. Develop your family tree and learn the history of specific family members. Explore and solve puzzles that will allow you to see the following chapters of this fascinating story. Rusty Lake: Roots is an addictive video game set in a hand-drawn and suspenseful world.
Key features
Play as James Vanderboom and develop your family tree
Solve puzzles to unlock the later stages of the story
Interact with the elements of the picture and witness the influence you have on the plot
Enjoy the unique audiovisual setting that can give you shivers down your spine
Morphopolis
| | |
| --- | --- |
| Release: | 2014-08-14 |
| Genre: | Adventure |
| Developer: | Ceri Williams |
If you liked Machinarium, you will fall in love with Morphopolis. See the incredible world of insects and examine how your story unfolds.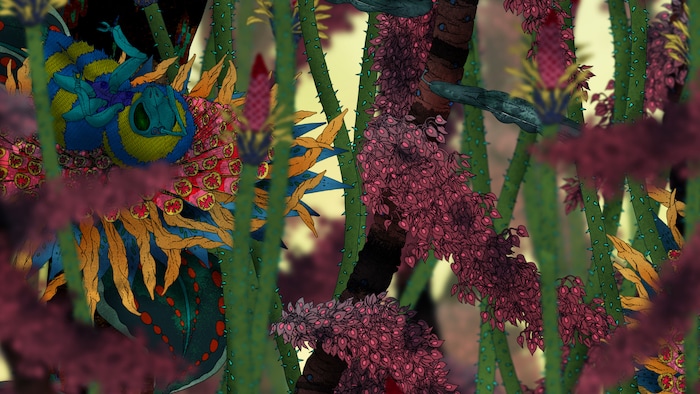 Play the role of a tiny insect confronting a serious task. To achieve his goal, he will have to travel, encounter the world of insects and witness his own transformation – both physical and spiritual. Discover the chapters of this story and solve fascinating puzzles. Morphopolis is not just a video game – it's a story about change.
Key features
Play a game inspired by Machinarium
Direct the actions of a tiny insect in the big world of bugs
Explore and uncover the secrets of the story
Discover and solve puzzles
Cozy Grove
| | |
| --- | --- |
| Release: | 2021-04-07 |
| Genre: | Indie & Adventure |
| Developer: | Spry Fox |
What do ghosts and camping have in common? Cozy Grove Island. Become a spirit scout and immerse in this magical and warm tale that will make you fall in love with life.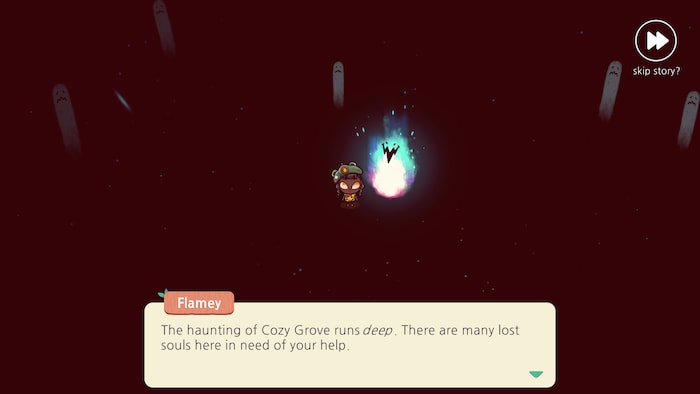 Explore Cozy Grove and meet the ghosts that inhabit the island. Listen to their problems and help them solve them. Each happy spirit means more and more beautiful surroundings and even more happiness. Complete tasks, solve puzzles and enjoy a variety of fun activities, like fishing or exploring the island. Cozy Grove is an adorable game for players of all ages.
Key features
Play as a spirit scout to explore Cozy Grove
Remedy problems of encountered ghosts to make them happy
Solve puzzles and complete tasks
Explore the island and interact with the elements of the environment
Labyrinth City: Pierre the Maze Detective
| | |
| --- | --- |
| Release: | 2021-06-22 |
| Genre: | Puzzle & Adventure |
| Developer: | Darjeeling |
Play as Pierre – the detective on whom the fate of the whole world depends! Retrieve the magic stone, and don't let everything turn into a maze.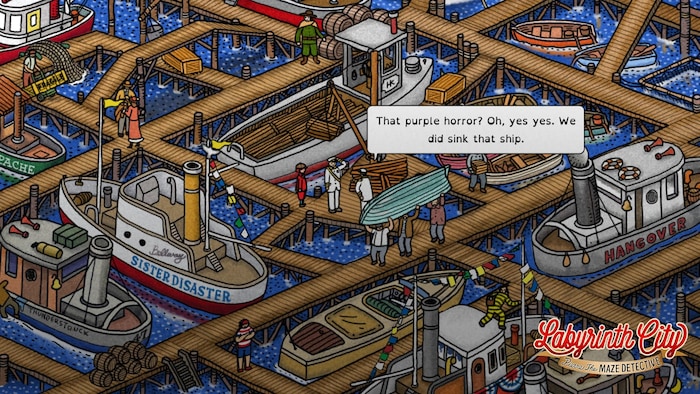 Bad Mr. X has stolen a magic stone that transforms everything into a maze. Accept the challenge and search for the missing artifact to restore the world to its proper form. Explore the detailed, drawn areas and search for clues that will help you track down the thief. Interact with characters and elements of the environment and discover this extraordinary world. Just be careful – it's easy to lose sight of your target here!
Key features
Play as Pierre the Maze Detective
Find the thief and retrieve the magic stone
Explore new locations and interact with the elements of the environment
Experience an incredible adventure in a magical, detailed game world
Hidden Through Time
| | |
| --- | --- |
| Release: | 2020-03-11 |
| Genre: | Puzzle & Casual |
| Developer: | Rogueside |
It is a game for those who like to work a little looking for small items on maps full of details. Relive historical eras and discover all hidden treasures!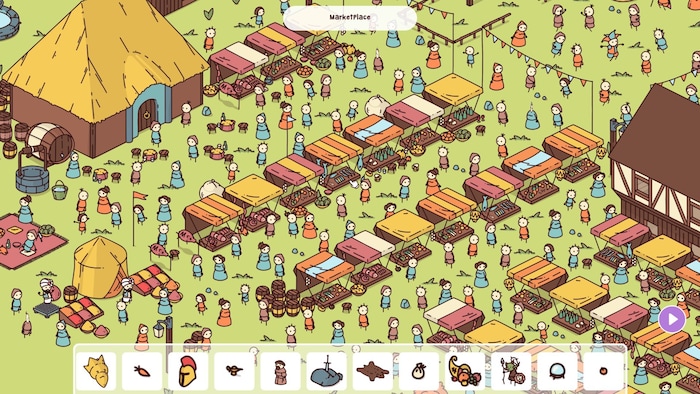 Hidden Through Time will guide you through the following historical eras, each of which will challenge you to discover hidden objects. Use the clues and set off on a search in colorful, animated worlds full of various creatures and inspiring characters. It is a game for players of all ages!
Key features
Look for items on detailed maps
Explore individual historical eras
Interact with elements of the animated environment
Create your maps in the editor and share them with other players online
True Fear: Forsaken Souls Part 1
| | |
| --- | --- |
| Release: | 2016-10-19 |
| Genre: | Adventure |
| Developer: | Goblinz |
They say curiosity is the first step to hell. Should you then leave this house behind and forget about it? Or would you rather stay for one more moment?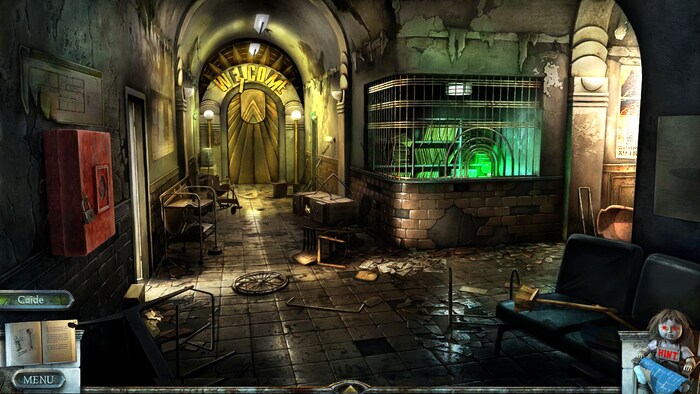 Enter a forgotten house, and don't be fooled by appearances. Explore, discover hidden clues, and piece together a long-forgotten story. Will you find answers to your bothering questions here? True Fear is an adventure game with elements of horror – definitely for adults and fans of intense sensations.
Key features
Learn the history of the ruined house
Explore and find clues that will allow you to solve the puzzles
Immerse yourself in the gloomy atmosphere of this place
Play with or without hidden objects
Hidden objects games aren't one of the most popular games on Steam, but they do hide some magic in them. A unique atmosphere of mystery, set in extraordinary worlds where nothing is as it seems. It takes determination and fantasy to find the secrets hidden in these detailed maps. And also the courage to face the conclusions that arise in our heads after the game is over. It's just like in Morphopolis – these games change us into something completely different.
Have you found the best find stuff games for yourself? Whether you say yes or no, the answer will be the same – it's time to start searching!