Being a horror fan is a demanding job. Whether you watch movies or play horrifying video games, you always desire something better and scarier. Luckily, we have something for all fans of good scares!
Playing games on a flat screen is fun, but to fully experience the horrors of a chosen title, check out the horror VR games. There is no better, more immersive, and more memorable way to feel genuine fear and enjoy everything the title has to offer. Virtual Reality is the perfect recipe for a creepy horror experience for everyone! So if you're feeling bold and want to challenge yourself – check out this comprehensive list of the best VR horror games!
| | Game | Release | Genre | Developer | Sale |
| --- | --- | --- | --- | --- | --- |
| | Five Nights At Freddys VR Help Wanted | 2019-05-28 | Casual | Steel Wool Studios | |
| | Phasmophobia | 2020-09-18 | Horror | Kinetic Games | |
| | Arizona Sunshine VR | 2016-12-06 | Adventure | Jaywalkers Interactive | 80% |
| | The Walking Dead Saints Sinners Standard Edition | 2020-01-23 | Adventure | Skydance Interactive | 67% |
| | Cosmodread | 2021-03-25 | Horror | White Door Games | 4% |
| | Half Life Alyx | 2020-03-01 | Adventure | Valve | |
| | Paranormal Activity The Lost Soul VR | 2017-08-15 | Adventure | VRWERX | 61% |
| | Transference | 2018 | Adventure | SpectreVision | |
| | Narcosis VR | 2017-03-28 | Adventure | Honor Code, Inc. | 86% |
Phasmophobia
| | |
| --- | --- |
| Release date: | 2020-09-18 |
| Genre: | Horror |
| Developer: | Kinetic Games |
Play alone or in a co-op for four players to become professional ghost hunters and witness the weirdest paranormal activities. If you want a game that will leave an unforgettable horror impression – play Phasmophobia!
Play as a member of the ghost hunters team and visit several dangerous locations to clear them of paranormal activity. It's incredibly immersive gameplay for players using VR headsets and no, so you can enjoy the spooky cross-platform fun with your friends. Moreover, the title features realistic sounds and voice recognition to interact with ghosts lurking in the dark.
Key features
Play as one of the professional ghost hunters
Explore haunted locations and fight spirits
Use advanced paranormal activity tracking equipment
Play solo or in a four-player co-op
Resident Evil 7: Biohazard
| | |
| --- | --- |
| Release date: | 2017-01-23 |
| Genre: | Survival horror |
| Developer: | CAPCOM CO., LTD. |
It is one of Steam's favorite survival horror video games, where you will manage the actions of Ethan – a man searching for his missing wife. Travel to distant Louisiana and face the unimaginable terrors that inhabit an old mansion.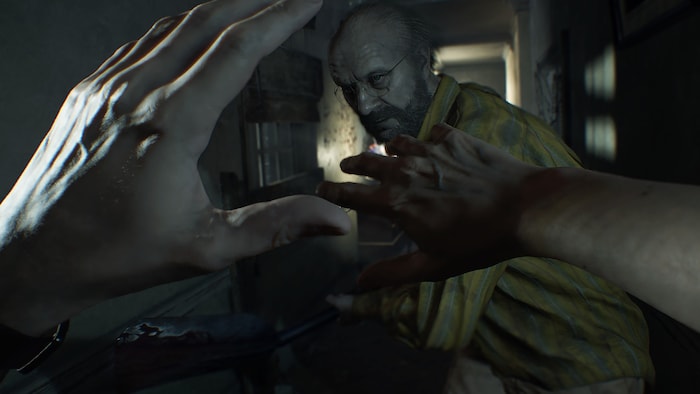 RE 7 is a first-person horror adventure focusing on thorough exploration and stealth. In this video game, any reckless action can result in death, so you better watch your surroundings and listen to realistic sounds to make it. You can also use the arsenal of weapons that will prove extremely useful during brutal encounters with bloodthirsty enemies. This title is the perfect choice for all VR headsets owners, enabling a scary and claustrophobic horror experience.
Key features
Play one of the best survival horror games from Capcom
Lead Ethan's actions as you explore the old house
Sneak and use effective weapons like a flame thrower or a chainsaw
Lose yourself in dark history and dreadful setting
Arizona Sunshine
| | |
| --- | --- |
| Release date: | 2016-12-06 |
| Genre: | FPS |
| Developer: | Jaywalkers Interactive |
It is a recommendation for survival horror enthusiasts focusing on fighting hordes of zombies implanted in a post-apocalyptic setting. The title was designed specifically for Oculus Rift, HTC Vive, and Valve Index providing a realistic gameplay experience.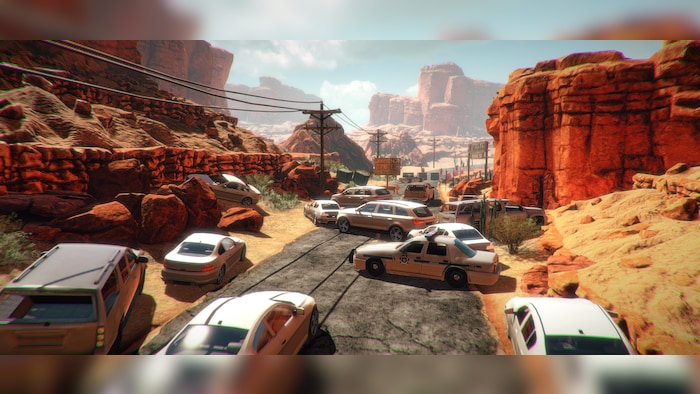 Travel to Arizona to test yourself in the most challenging post-apocalyptic conditions. You are on your own, and only your arsenal of weapons and judgment can save you. Explore deserted wastelands, get food, and fight hordes of ravenous zombies waiting for your slightest mistake. Solo or in eight-player co-op multiplayer!
Key features
Play post-apocalyptic survival horror on VR
Explore the wastelands of Arizona and find food
Use powerful weapons in brutal combat against zombies
Play solo or in multiplayer
Five Nights at Freddy's: Help Wanted
| | |
| --- | --- |
| Release date: | 2019-05-28 |
| Genre: | Horror |
| Developer: | Steel Wool Studios |
It is a compilation of the scariest mini-games in the famous horror series from Steel Wool Studios. Fancy some deathly cute adventure featuring your favorite animatronics? Here you are!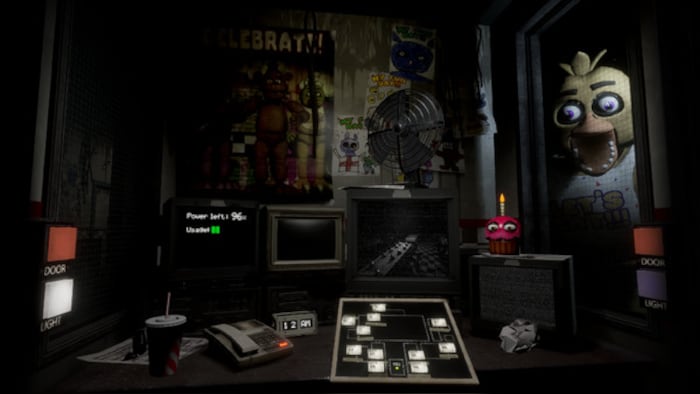 Play as a security officer, repair the vent, and complete various tasks to experience the terrifying moments in the scary gameplay set in the Five Stars world. Explore, gather collectibles and sneak to avoid encounters with infernal puppets. They may look innocent and cute, but they are deadly dangerous!
Key features
Play a compilation of mini-games set in the Five Stars universe
Complete tasks and relive the scariest moments in abandoned buildings
Collect rewards and sneak
See classic scenes from previous titles in the series
Resident Evil 4 VR
| | |
| --- | --- |
| Release date: | 2021 |
| Genre: | Action, horror |
| Developer: | Armature Studios |
It is the first-person installment in the legendary horror series from Capcom, set in a mysterious Spanish village. Witness the terrible events occurring six years after the Raccoon slaughter and discover the continuation of the sinister plot surrounding the world.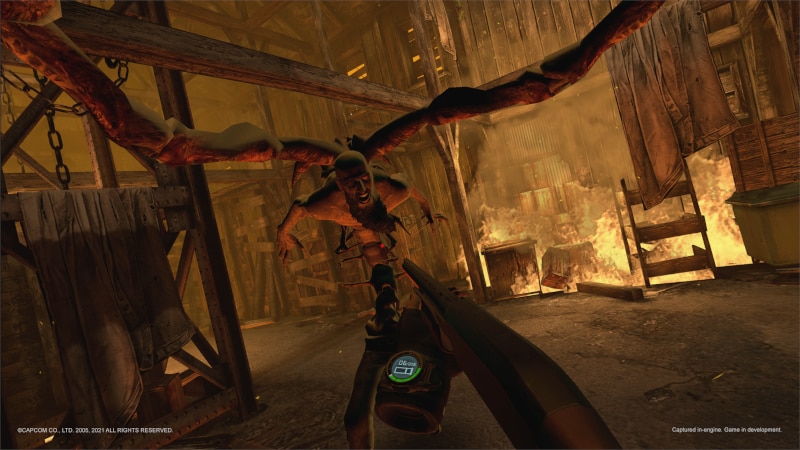 When the president's daughter is kidnapped by a mysterious organization, Leon S. Kennedy sets out on a mission to find her in Spain. From now on, everything turns into a nightmare. Infected by an unknown parasite, the villagers turn into bloodthirsty beasts – only the right tactics and courage can help you in this desperate situation.
Key features
Play the remake of the fourth installment in the horror series with a first-person perspective on VR
Explore a mysterious location and search for clues
Use effective weapons to eliminate enemies
Monitor the hero's health and enjoy the dark setting
The Exorcist: Legion VR
| | |
| --- | --- |
| Release date: | 2018 |
| Genre: | Horror |
| Developer: | Wolf & Wood Interactive |
Play five connected chapters of a disturbing tale about supernatural events. This title is famous as one of the scariest experiences on Oculus Quest, so it's perfect for the most devoted horror enthusiasts.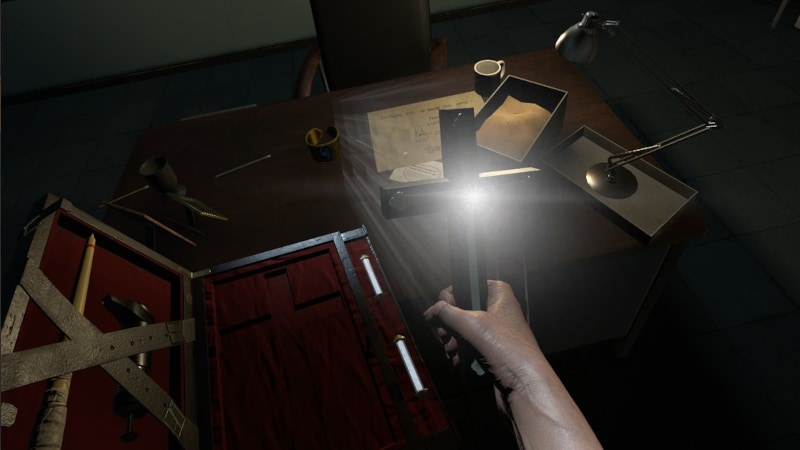 Begin your daily cop job and start the investigation of the murdered priest. Soon, this seemingly trivial matter will turn into your worst nightmare, and you will never fall asleep at night again. Explore, collect clues and discover various shocking secrets seeping into the world. This game is a recommendation for everyone who loves to fear!
Key features
Play a masterful tale about exorcisms on VR
Follow five chapters of a captivating storyline
Explore mysterious locations and face pure evil
Boost your horror experience with realistic gameplay on VR headsets
The Walking Dead: Saints & Sinners
| | |
| --- | --- |
| Release date: | 2020-01-23 |
| Genre: | FPS |
| Developer: | Skydance Interactive |
It is a 2020 brutal survival horror set in the famous The Walking Dead universe, developed especially for PSVR, Oculus Quest, and Oculus Rift. Travel to New Orleans and discover the details of the local conflict, featuring zombies and unbelievable mysteries.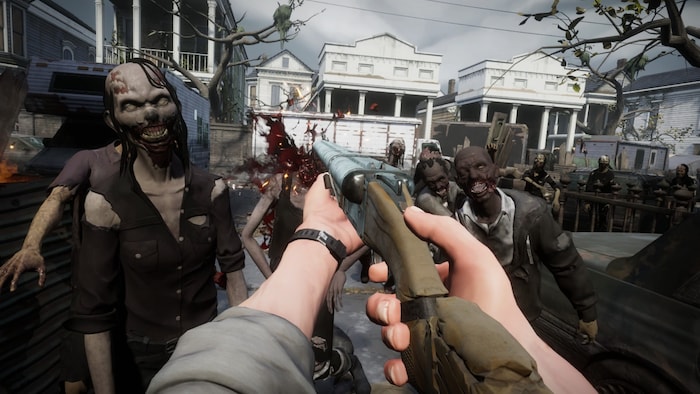 The Tower and the Reclaimed are two conflicting factions that rule New Orleans. And you are merely a random visitor caught up in an increasingly frightening plot. Try to survive the next day by completing quests from two groups or by choosing only one of them. Explore, collect equipment, and fight hordes of merciless zombies. Everything will want to kill you in this game – in extremely immersive VR gameplay!
Key features
Play a unique adventure game set in The Walking Dead universe
Explore the city, complete tasks, and pick a faction
Collect equipment and sneak to eliminate enemies by surprise
Craft items to use better and better weapons
Cosmodread
| | |
| --- | --- |
| Release date: | 2021 |
| Genre: | Horror |
| Developer: | White Door Games |
Yes, ghosts and monsters on Earth are a terrible experience, but the same wonders in space are a whole new level of fun! Thirsty for claustrophobic and terrifying adventure aboard a small space station? You'll find it in this game!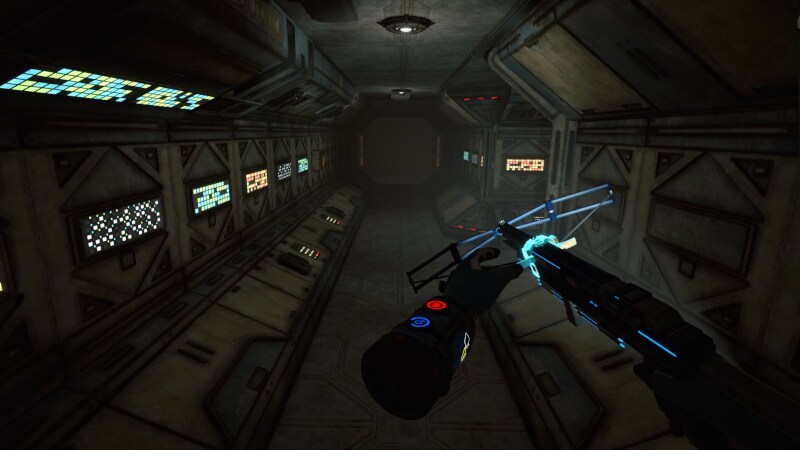 When you find yourself in an abandoned space station, decide what to do next. Explore, discover clues, craft items and monitor your parameters. Nobody will help, and it is only up to you whether you will survive. Especially as in the darkness hide strange creatures desiring to get rid of the unwanted intruder. And to make this gameplay even scarier, the title features a procedurally generated world that guarantees spooky surprises every time.
Key features
Play a roguelike survival horror set in an abandoned space station
Explore the procedurally generated maps and discover all the gameplay rules yourself
Collect equipment and sneak to eliminate your enemies
Lose yourself in the claustrophobic atmosphere of increasing terror
Blair Witch VR
| | |
| --- | --- |
| Release date: | 2019 |
| Genre: | Survival horror |
| Developer: | Bloober Team |
Play as Ellis, the cop looking for a missing boy in the Black Hills Forest with Bullet – the dog. But be ready, as this investigation will be unlike any other. And you will uncover secrets that should never see the light of day.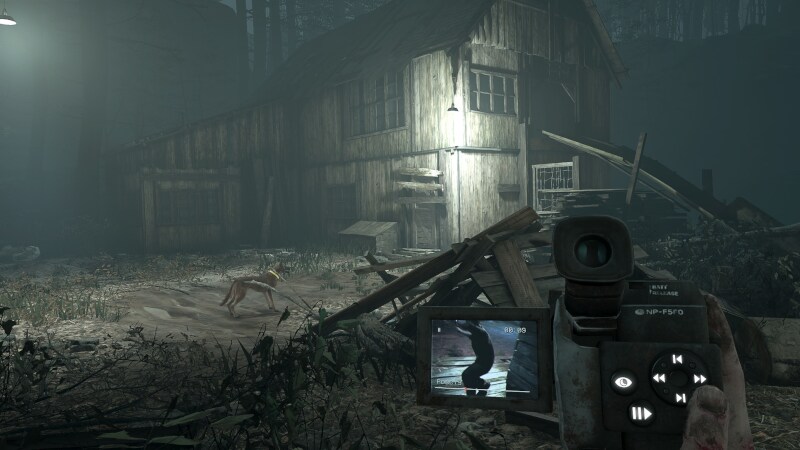 Explore the forest, contact your supervisor and do whatever it takes to find the missing boy. The very first clues will lead you to the trail of strange events. Stick to your dog, and avoid falling into madness. Blair Witch is a psychological horror full of various anomalies and extremely disturbing paranormal activities, enriched with several alternative endings that will stay with you forever.
Key features
Play a psychological game set on the famous horror series license
Manage the actions of Ellis as he makes his way through the gloomy forest
Stay close to your dog, and don't give up to bizarre visions
Discover past events to unravel the gloomy mystery
The Forest
| | |
| --- | --- |
| Release date: | 2018-04-30 |
| Genre: | Adventure |
| Developer: | Endnight Games Ltd |
It is a first-person survival horror set in Canadian woodlands. There was a plane crash, and only you managed to survive. So what are you gonna do now?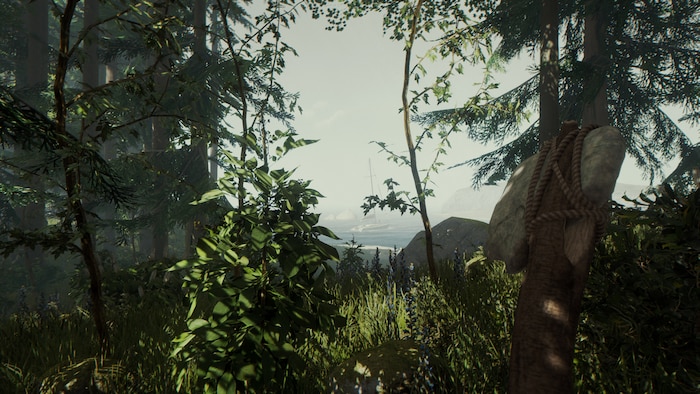 Explore an island and discover its dark secrets. Construct a shelter, harvest resources, get food, and craft weapons. It will be necessary for your survival as this place is full of beings who want you dead – including starving cannibals. Prepare well, as your opponents are intelligent mutants with their own motives.
Key features
Play a survival horror game where you will manage the actions of a plane crash survivor
Explore the open world of forests and caves
Collect resources and food to ensure your safety
Encounter bloodthirsty mutants with their motives and beliefs
Virtual Reality is a real breakthrough in gaming. Now every experience rises to a new level of realism. You can enter the game world, become a part of it and enjoy breathtaking graphics. But this is also where virtual horror video games are a little different. Suddenly, terrifying monsters lurk in the dark, hideous sounds come from everywhere, and brutal images unfold right next to you. There is no way out – your survival depends only on your judgment. So if you are a fan of horror productions, definitely give VR horror games a chance that will guarantee an unforgettable scary experience.