Before we begin, here's a small disclaimer: we're not going to talk about classic point-and-click adventure games in this piece, at least for the most part. Instead, we'll focus on some really, really good action-adventuring made by some of the best indie studios out there. 
Roguelikes and retro-styled games – independent devs really love these. Here are 5 true gems that are worth checking out if you dream of exciting adventures that you won't find in mainstream titles.
Gris
| | |
| --- | --- |
| Release: | 2018-12-13 |
| Genre: | Adventure |
| Developer: | Nomada Studio |
We'll start with a mixture of platforming and puzzles, concocted by a Spanish developer named Nomada Studio. Gris is obviously gorgeous to look at, it's a real feast for your eyes. But there's so much to this game than just dazzling visuals.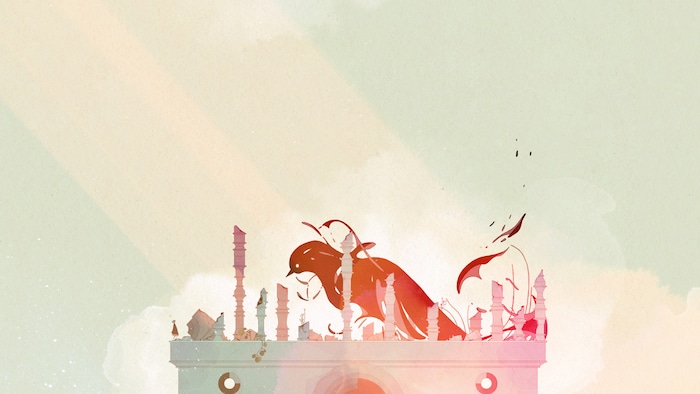 You play as Gris, a girl who awakens in an ethereal world full of strange structures whose source of power seems to be weird floating lights resembling stars. Collecting these helps the main character unlock new abilities that let her solve various puzzles and open up new pathways.
Later on you encounter a black monster that threatens your life. It is your task to defeat this darkness and restore color and light to the world.
Key features
Incredible, mostly hand-drawn visuals
Carefully and painstakingly crafted game world
Peaceful gameplay without death and frustration
Can be enjoyed by anyone, no language barrier
Noita
| | |
| --- | --- |
| Release: | 2020-10-15 |
| Genre: | Action |
| Developer: | Nolla Games |
This roguelite action-adventure game looks like a loving tribute to classic falling sand games such as Liero. Set in a pixelated fantasy world, Noita is where you become a sorcerer tasked with destroying monsters that invaded your realm and finding a MacGuffin called the Sampo. No, we have no idea what this is.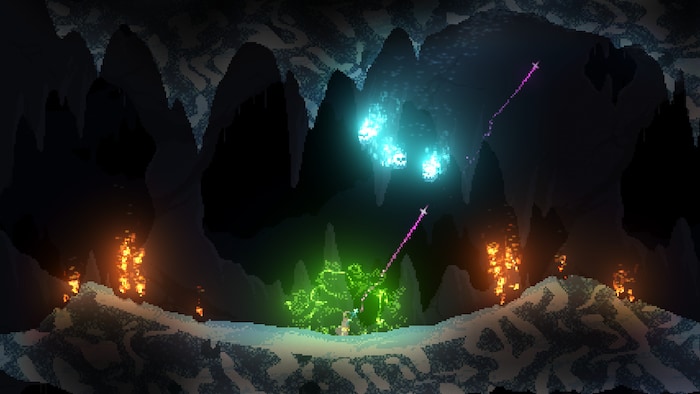 What's incredible about Noita is its procedurally generated world and the fact that each pixel is simulated, meaning it acts as a certain substance, say, sand or a liquid of some sort. This means that you can use the spells you created yourself to demolish not just your foes, but also the environment around you, set things on fire, flood places, cause chemical reactions and so on.
But beware: death is permanent, and we think it's more honorable to perish fighting off hostile invaders than get crushed by falling debris that you unwittingly dropped on yourself.
Key features
Pixel-based physics
The ability to craft your own spells
Procedurally generated world
Permadeath
Night in The Woods
| | |
| --- | --- |
| Release: | 2017-02-21 |
| Genre: | Action & Shooter |
| Developer: | Infinite Fall |
Of all the titles featured on this list, this one's the most traditional adventure game. The protagonist, a young college dropout named Mae Borowski, returns to her hometown, Possum Springs, only to find out that the place has changed and is becoming stranger and stranger. It's basically Stranger Things, but with animal characters instead.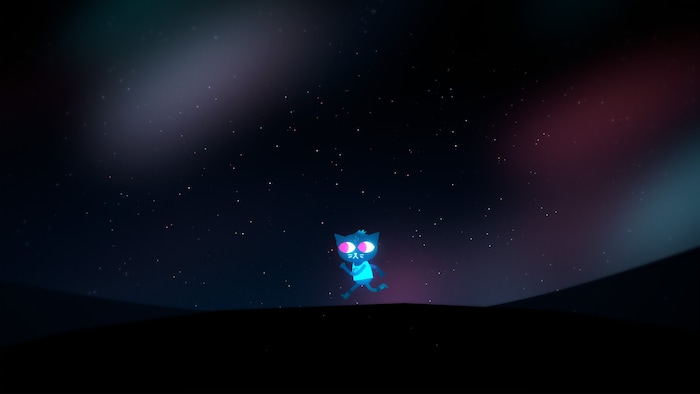 It's up to the player to find out what's going on. It turns out that the town seems to be harboring a dark, dark secret. Still, the game is more about exploring Possum Springs, talking to other characters and discovering their stories. Your decisions are going to shape the course of your tale, so make them wisely.
Key features
Focus on story and exploration of Possum Springs
Stunning audiovisuals
Dozens of characters to meet
Hollow Knight
| | |
| --- | --- |
| Release: | 2017-02-24 |
| Genre: | Action & Shooter |
| Developer: | Team Cherry |
This one puts the action in adventure and is a Metroidvania-style game where you play as the Knight, a warrior with no name and identity. And so you descend to Hallownest, a once sprawling kingdom that is now just ruins infested with hostile creatures.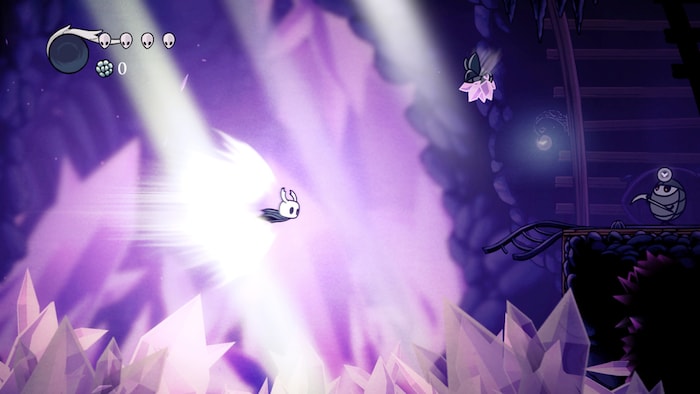 And so you crawl through the underground tunnels, gain new abilities, fight bugs and powerful bosses, encounter friendly NPCs that help you understand the game's lore and sell various useful items, etc. There's plenty to do here.
Depending on your actions throughout the game, you'll get one of the 3 available endings (5 with the Godmaster update). Which outcome awaits you?
Key features
A modern take on classic side-scrollers
A vast world that you can freely explore
Numerous abilities and upgrades to choose from
Beautiful landscapes and a haunting score
Skul The Hero Slayer
| | |
| --- | --- |
| Release: | 2021-01-21 |
| Genre: | Indie |
| Developer: | SouthPAW Games |
The fifth game on the list might seem a bit similar to Hollow Knight, but there are many differences between these. Skul is a rogue-lite 2D platformer featuring beautiful pixel art that is far beyond being just a retro tribute.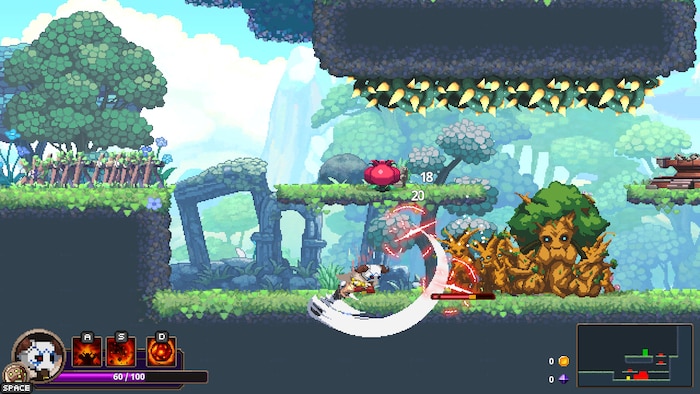 Who is this Skul guy, anyway? He's a lone skeletal warrior, a servant of the Demon King. His castle has been invaded by the Imperial Army, and the King kidnapped. Skul's the only one who remains at large. His mission: defeat the humans and free his master.
You get to explore beautiful, ever-changing locales – you never know what to expect! – while fighting your enemies, learning new skills, and throwing your skull at enemies. By the way, you can have more than one skull at once. The one you're currently wearing determines your abilities and powers. Be sure to try out various options and tactics in order to utilize your full potential!
Key features
Procedurally generated levels
Incredible pixel art
Various combat tactics and skills to choose from
Massive bosses to defeat
Every single one of the above is a real treat. Why not just grab them all and experience breathtaking adventures one by one?