Being able to protect yourself while browsing the internet is a significant problem many people are dealing with these days. Seeing how many operations are done online, including banking operation, data transfers, and so on, reliable internet security software is a crucial component of every computer.
However, choosing an internet security suite that would fit our needs perfectly can be problematic. With so many options available on the market, it's easy to get lost in the sea of functions and features, not knowing how they will keep our data safe. And here's where our list of the most reliable internet security software comes in. With it, you will be able to select the perfect plan for yourself to keep potential threats at bay while you're surfing the web.
Kaspersky Internet Security 2020
| | |
| --- | --- |
| Type: | Internet Security Suite |
| Supported systems: | Windows 10, 8.1, 8 |
Kaspersky Lab is known for its reliable and resilient protection software. Yearly, their products place at the top of the list of the best security suites. The company had been recognized by many outlets including Forbes, PC Mag, and AV-Test, as one that offers the best quality products for home and office security.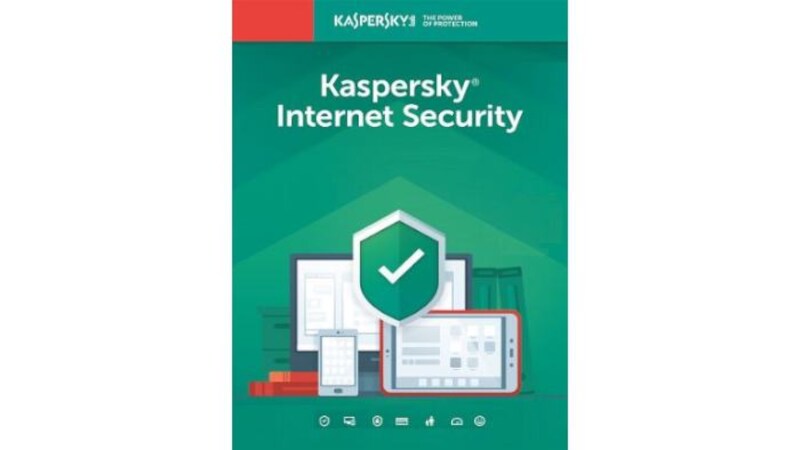 Kaspersky Internet Security suite offers everything a good protection software should and more. Thanks to the state-of-the-art technological solutions, the suite protects your online time with a variety of features. Kaspersky's anti-hacking solution shields you from ransomware and other malicious software that would enter your home network and allows hackers to steal your data. Built-in antivirus protects your network from both common and complex online dangers. An anti-malware solution seeks out neutralizes malicious software. The suite is also equipped with a VPN function, hiding your online activity for safety reasons. Thanks to Kaspersky Internet Security, you can rest assured that your data are tightly protected.
Kaspersky Internet Security received positive reviews from the industry press and was also a popular choice with the customers seeking reliable online safety software.
Key features
An internet security suite from the top software lab on the market
A variety of security features to protect your network from all kinds of threats
VPN service for private and secure web browsing
Bitdefender Internet Security 2020
| | |
| --- | --- |
| Type: | Internet Security Suite |
| Supported systems: | Windows 10, 8.1, 8, 7 |
As one of the oldest antivirus labs, Bitdefender boasts an opinion unmarred by faulty or lacking products. The Romanian company provides its customers with the best security suites, the proof of which can be found in countless positive reviews and multiple quality awards.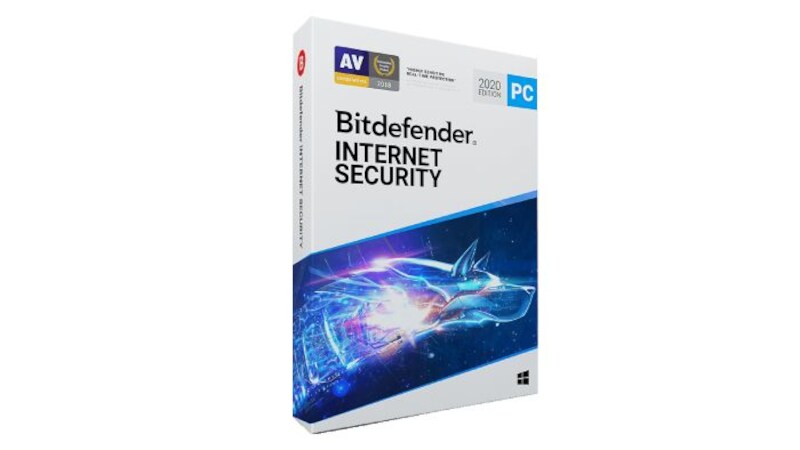 Bitdefender Internet Security offers reliable protection for the user's online activity. Thanks to plenty of solutions included in the suite, the customer can rest assured that their data are safe from all kinds of attacks. The software is equipped with measures that guard the user's network against malware attacks, attempts of phishing, and other threats. The suite also works to prevent theft of sensitive data, assesses weak points in the user's security and eliminates them, and detects anomalies, which might indicate malicious software. As with many internet safety suites, Bitdefender IS offers an array of features guarding the user's privacy, from anti-trackers to camera and microphone protection, and a VPN service.
The Reviews of Bitdefender Internet Security 2020 praised the suite's full protective coverage as well as adequate pricing to the offered services.
Key features
A security software that covers all the bases
Excellent performance, with little strain on the CPU
Great price-to-quality ratio
Avast Premium Security 2020
| | |
| --- | --- |
| Type: | Total Security Suite |
| Supported systems: | Windows 10, 8.1, 8 |
Avast Premium Security offers unparalleled protection and customization options, allowing the user to tailor their suite to their needs. Featuring top-of-the-board solutions, Avast Premiums Security 2020 is the perfect tool for those who want to design their own security system.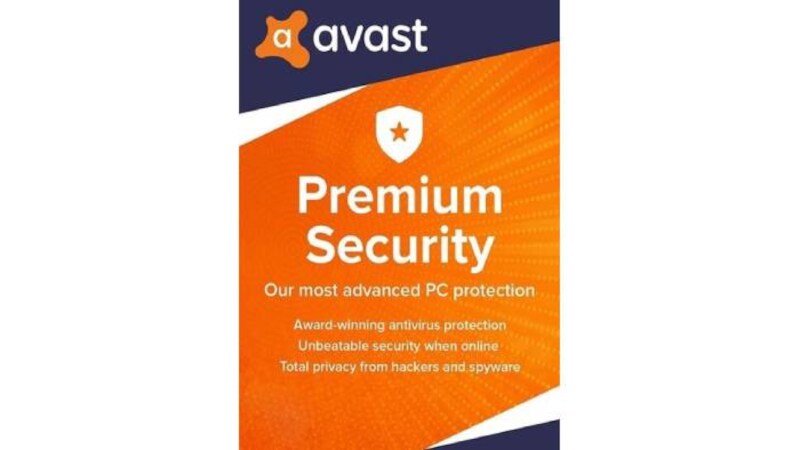 Avast Free Antivirus is already a powerful tool for those who don't expect too much from their security suites in terms of adjustability. It does the job of protecting your data without any special work required on the user's part. However, if you want your security software to focus on specific issues, then Avast Premium Security update is suggested. With PS 2020, the user receives all the tools to defend themselves from potential attacks; the suite protects from malware, ransomware, and phishing attempts. It is equipped with state-of-the-art antivirus protection measures, as well as website scanners, detecting spoofed (fake) sites that hackers use to steal the data. With all these features and more, Avast Premium Security 2020 is the best solution for those who expect a little more than a simple antivirus scan.
Avast Premium Security 2020 was well received by the critics, who praised the customization options and a large amount of features.
Key features
an expanded version of well-known free anti-virus
A large amount of features that will meet the needs of the most demanding users
A variety of customization options for those who want a security suite designed to their needs
AVG Internet Security 2020
| | |
| --- | --- |
| Type: | Internet Security Suite |
| Supported systems: | Windows 10, 8.1, 8, 7, Vista (SP2), XP (SP3) |
With its built-in security measures and ease of use, AVG Internet Security 2020 is a perfect option for those users who value functionality as well as safety.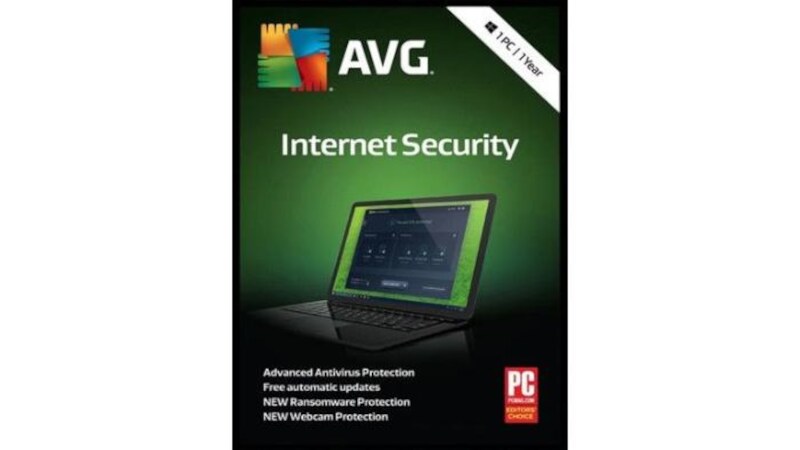 AVG IS 2020 offers every security solution that the top-of-the-line suite should bosses in its inventory. These include a variety of scanning options, from superficial and fat, to slower but more in-depth, protection from viruses, malware, and other threats, and an enhanced firewall, guarding the network against unwanted invaders in real time.
The suite is highly customizable; many components can be adjusted to protect specific parts of the system; the user can also use the software to prevent applications from introducing changes or deleting files on the computer.
AVG Internet Security includes the camera and microphone security, preventing hackers from accessing and using them against the customer. Last but not least, the File Shredder component prevents hackers from accessing files placed in the Recycle Bin.
The AVG Internet Security Suite was met with positive reception, with reviewers praising its functionalities and simplicity.
Key features
A security suite that provides full safety coverage
Intuitive UI
A variety of customizable components
McAfee Total Protection 2020
| | |
| --- | --- |
| Type: | Total Security Suite |
| Supported systems: | Windows 10, 8.1, 8, and 7 SP1 (32- and 64-bit) |
McAfee is considered as one of the best security suite providers. That statement holds true in case of Total Protection 2020 – the software that, as per the slogan on the provider's website, offers not only protection but also the peace of mind.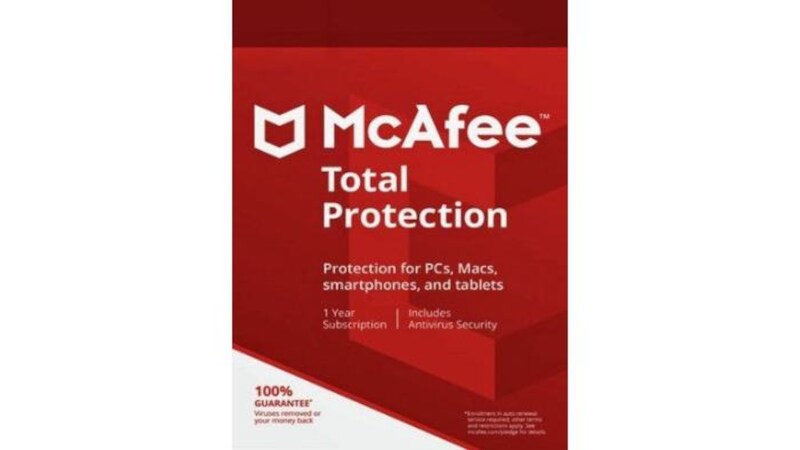 McAfee Total Protection 2020 includes a variety of components that prevent any kind of security issues the user could encounter while browsing the web. On top of the usual virus scan and firewall protection, McAfee TP offers several in-depth features, such as file encryption, spam filtering, and crypto-jacking, among others. Especially that last option might be enticing in times where more and more computers fall victim to cryptocurrency miners. On top of that, McAfee TP 2020 offers system optimizer, file shredding component, and web advisor, notifying the user on the safety of browsed sites.
McAfee Total Protection 2020 received solid reviews from the industry critics. Reviewers praised the number of devices that the suite covered within one purchase as well as the VPN security module.
Key features
Plenty of features to satisfy the users security demands
Protection from known threats, including viruses, malware and cryptojacking programs
Keep your data safe thanks to file encryption and shredding features
Norton 360 Deluxe
Another old-timer on our list, Norton's 360 Deluxe security suite brings to the table a variety of safety solutions, both common and pretty unique for the software of this kind.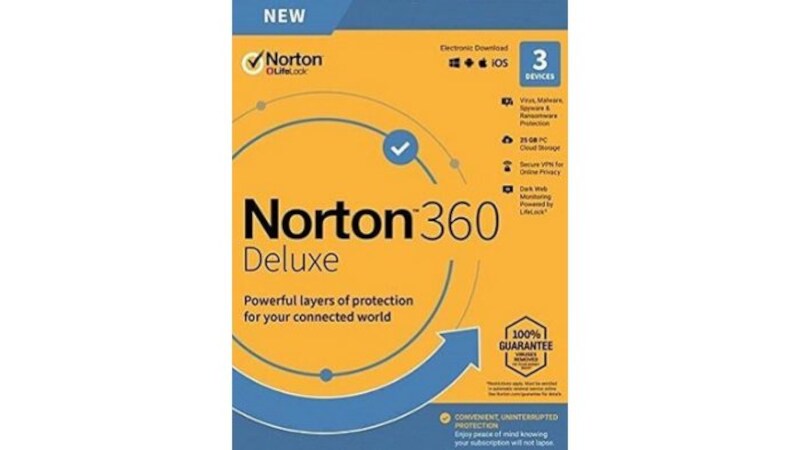 Hidden within the suite, the user will find a variety of components, including the classics such as viruses, malware, and ransomware protection. Norton's threat database is continuously updated, protecting the user from both old and new malicious software. The user can also use their webcam safely, thanks to the implemented SafeCam system. Other classics include a VPN service, parental controls, and password manager.
Among the new features, the most interesting one is Dark Net Monitoring. Norton 360 will search the grey are of the web for the user's data that might've found their way over there. Another feature the customers might be interested in is the Cloud backup storage. With it, they will be able to quickly restore their systems in case of it being compromised by the hackers.
Norton 360 Deluxe was reviewed positively by the industry outlets and received praise for its smart firewall, light weight and dependable malware detection accuracy.
Key features
A classic among the internet security providers
A variety of common and unique features, like dark net monitoring, among many others
Light on the CPU and easy to use
Webroot Internet Security Complete
| | |
| --- | --- |
| Type: | Internet Security Suite |
| Supported systems: | Windows 10, 8.1, 8 |
Created by former NSA agents, Webroot's pride is reliable internet security solutions, protecting the user's data and identity from falling into the wrong hands.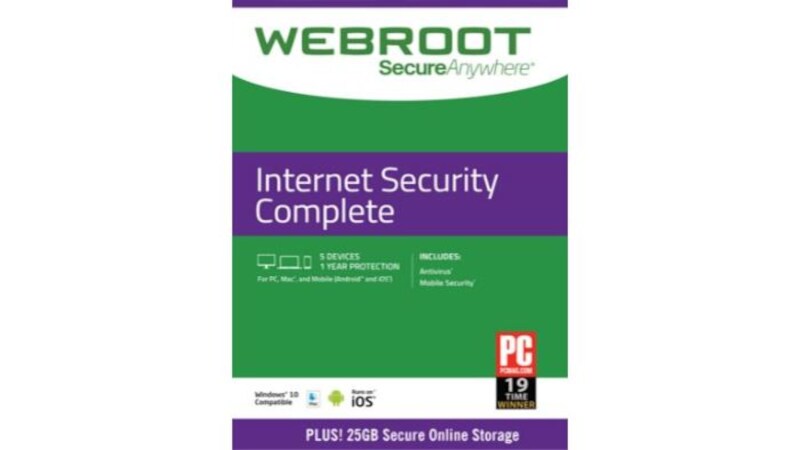 Webroot ISC's strength lies in its versatility. Like many other safety suites, it provides a variety of options to protect the user's time online. Thanks to the Smarter Security system, Webroot rises above these basic options, giving the user complete security coverage.
ISC features solutions like protection from identity theft, real-time phishing prevention, and more. The suite allows the user not only to protect their stationary devices but also to browse the internet on the mobile ones safely. Internet Security Complete is also equipped with various safety protocols that prevent hackers from accessing the user's camera, passwords, and other data that could potentially compromise their identity.
Webroot Internet Security Complete's reviews praised the suites size-to-features ratio and low price point.
Key features
Your data have never been safer
An extensive list of safety solutions preventing identity theft
A versatile tool in a compact size
Avast Internet Security
| | |
| --- | --- |
| Type: | Internet Security Suite |
| Supported systems: | Windows 10, 8.1, 8 |
Avast Internet Security is an excellent solution for those who value reliable protection at a reasonable price.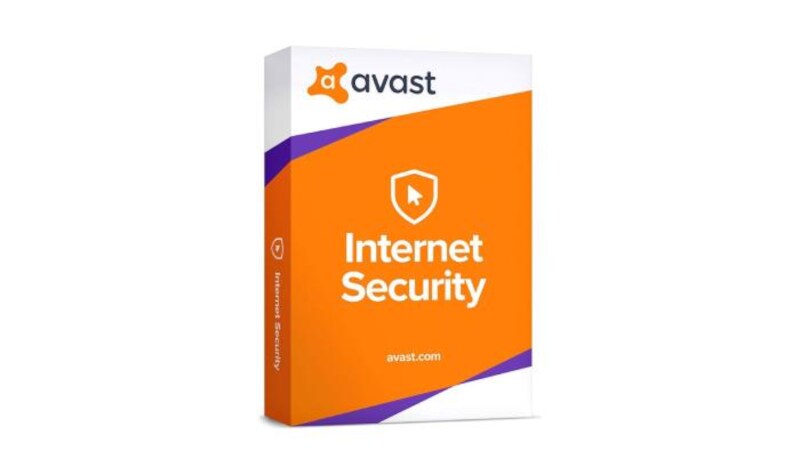 Avast Internet Security covers all the bases that a safety suite should, on top of that, providing customizability for those who demand specific protective measures. Like its premium counterpart, A IS prevents the user's device from falling victim to usual online threats: virus infection, malware and ransomware, and phishing attempts. The suite is also equipped with a Wi-Fi inspector, which monitors the user's connection for threats trying to make their way in.
A neat tool for gamers interested in choosing this security software will be the Do Not Disturb. Aptly dubbed "the gamer mode," it keeps the software's activity in the background, cutting off any interference during playtime. With this suite, no pesky notification or reminder will stop you from enjoying the game in peace.
Avast Internet Security received positive reviews, which praised the software's low price, protection against malware and the gamer mode as the strongest point of this security suite.
Key features
Variety of protective tools at a low price
Wi-Fi inspector keeps the connection safe from intruders
Do Not Disturb mode keeps the software notifications from interrupting game sessions
BullGuard Internet Security
| | |
| --- | --- |
| Type: | Internet Security Suite |
| Supported systems: | Windows 10, 8.1, 8 |
BullGuard's security suite provides the user with tools that not only protect the device from infection but also speed its operation.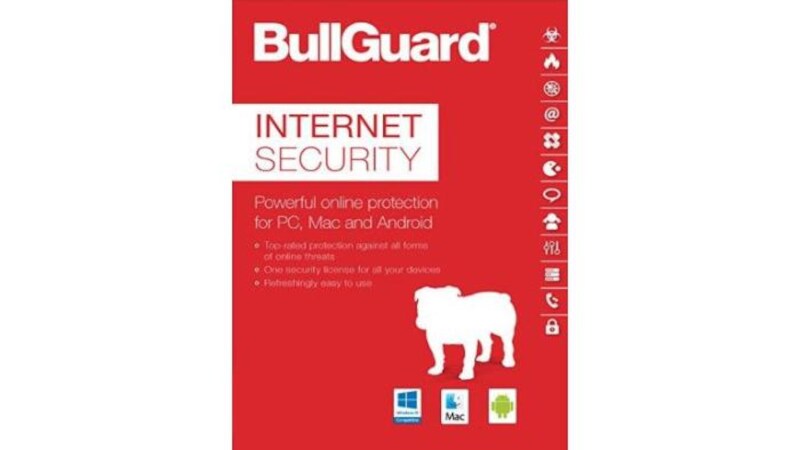 BullGuard's Internet Security suite offers quality and quantity at the same time. The software includes all the tools the user will need to keep their device safe. That includes virus and vulnerability scanner, a competent firewall preventing malware from entering the network, data backup, parental controls, and more.
However, the best tool in BullGuard's arsenal is dedicated to gamers. The Game Booster component transfers the gameplay into an environment free of distractions. No pop-ups or notifications will disturb the game, making it more immersive. In some cases, BullGuard's IS can even improve the game's performance, preventing framerate drops and lags.
BullGuard Internet Security's reviews praised the suite's price and the amount of included features, as well as the effectiveness of the Game Booster component.
Key features
Excellent suite with plenty of versatility
Detection of newest threats
Game Booster mode improving the system performance
F-Secure Internet Security
| | |
| --- | --- |
| Type: | Internet Security Suite |
| Supported systems: | Windows 10, 8.1, 8 |
F-Secure Internet Security suite provides real-time protection and safeguards the user's online operations, including banking and finances.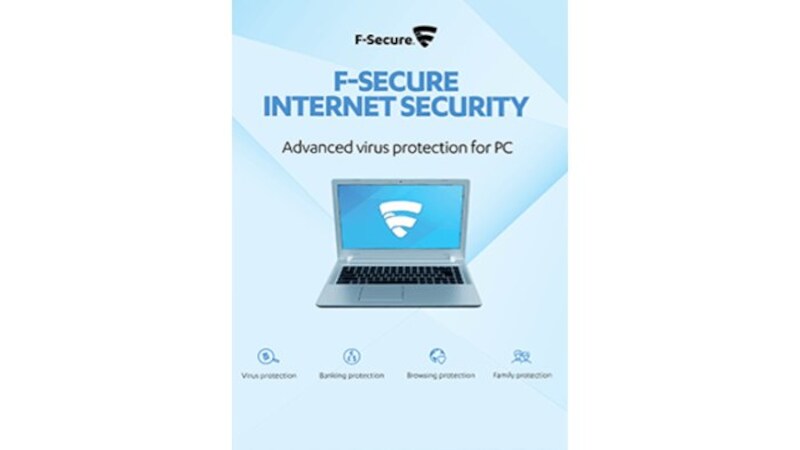 F-Secure's internet safety software gives the user a powerful tool to fight various threats that might await them online. The solutions int offers prevent infection with viruses and malware, as well as prevent data theft through keyloggers, ransomware, and spyware.
F-Secure IS provides security while surfing the web, too. The user can visit websites safely, without worrying about what might be hidden behind them. In the age when spoofing is a common practice of hackers, such protection is invaluable. And thanks to the software's solution for safe banking, the user's finances are safe from potential theft attempts.
F-Secure Internet Security received positive reviews, in which the critics praised the suite's malware protection capabilities.
Key features
Competent protection features
Safety from a wide range of online threats
Security of the user's finances
Like we've said in the introduction to this article, choosing a security software that would perfectly fit our needs is not easy. Despite trying to make the most comprehensive list, we have managed to only scratch the surface of the internet security programs available on the market. With the threats to online safety continually changing, the list is bound to be updated time and time again. We can only hope that some of the software presented in the article piqued your interest in trying it out on your device.
In this day and age, our data are scattered across so many places that the criminals can access them with relative ease. Taking additional steps to protect sensitive information about us should be our top priority.