The belief that only pros use Linux is definitely outdated. Privacy enthusiasts are choosing this operating system for its security and because it is free. But are players using it?
Not long ago, Linux users had to manage tools like Wine to enjoy Windows video games. Fortunately, more and more developers are releasing games based on open source technology that allows fans of this unique operating system to enjoy the best gaming titles.
Gamers can enjoy Linux compatible Steam games, including Dying Light and Dota 2. Are you a Linux user looking for good RPGs or strategy games that will run on your PC?

Welcome to the list of the best games you can play on Linux!
Stardew Valley
| | |
| --- | --- |
| Release: | 2016-02-26 |
| Genre: | Adventure |
| Developer: | ConcernedApe |
Leave sad city existence behind and embark on the adventure of your life in the country! Restore an inherited farm to its former glory and become part of one of the most heart-warming RPGs in the world of farming games.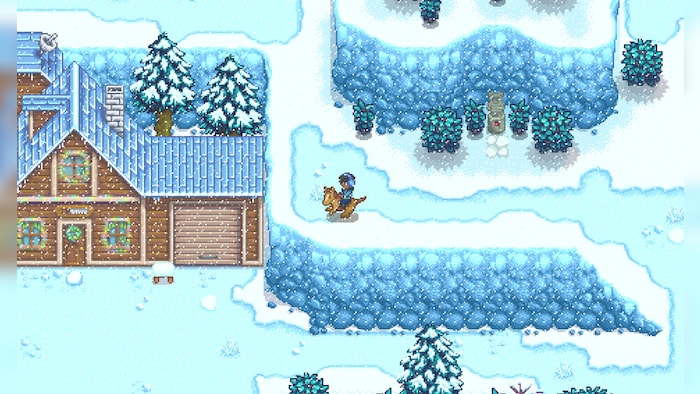 Stardew Valley is a game you can play as you want. Renovate your farm and start earning income! Seed plants or become a local hero and fight monsters in the dungeons. Become a lone fisherman or take part in joyful activities with locals. It is a game where you can freely develop your character and create an alternative life that will captivate you for many hours of relaxing fun.
Key features
Renovate your inherited farm and grow plants
Explore the area and collect treasures from dungeons
Complete jobs from neighbors and become a valuable member of the local community
Play solo or in multiplayer for up to four players
Valheim
| | |
| --- | --- |
| Release: | 2021-02-02 |
| Genre: | Sanbox, survival |
| Developer: | Iron Gate Studio |
It's an action-packed survival game set in harsh Nordic reality. Become a fearless warrior and face a wild nature and mythological beasts to survive and earn eternal life in Valhalla.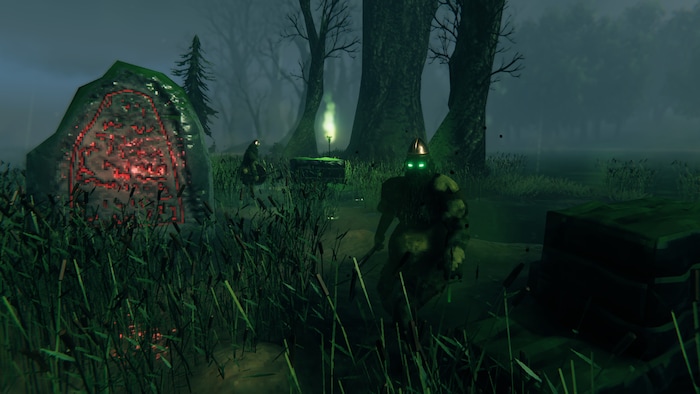 Travel to the land of Norse mythology and become the sole master of your fate. Explore, collect resources and build a base that will keep you safe. Explore new locations, fight mighty beasts, cook food, and you will soon grow your strength beyond your imagination. It is perfect entertainment for enthusiasts of multiplayer fun who enjoy survival themes set in fantasy worlds.
Key features
Travel to Valheim to earn your place in Valhalla
Explore vast locations and discover new resources
Craft items, upgrade your weapons and fight stronger opponents
Play alone or in multiplayer for up to ten players
XCOM 2
| | |
| --- | --- |
| Release: | 2016-02-04 |
| Genre: | Strategy |
| Developer: | Feral Interactive (Linux) |
When Earth falls in the final war against the alien invasion, all hope of reclaiming the planet is lost. But is it? Join the fight for human freedom and rebuild XCOM before it's too late.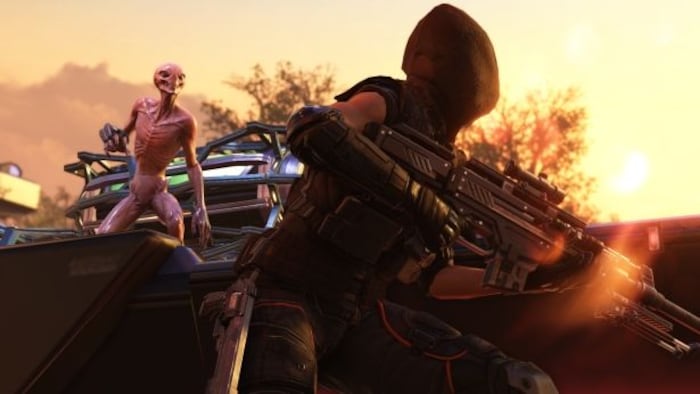 The second installment of this strategic series from Firaxis will make you face the complex task of recovering the entire planet from alien hands. Develop technology, complete missions, and gain new allies to win. Discover numerous fan-made mods, play a scenario alone or compete with a friend. If you're looking for a game to prove your tactical sense – XCOM 2 is ideal for you.
Key features
Play the second part of the series of games about the war between humanity and aliens
Create a contacts network and make alliances
Plan the deployment of units, fight and complete tasks
Play solo or in multiplayer
Left 4 Dead 2
| | |
| --- | --- |
| Release: | 2009-11-16 |
| Genre: | Action & Shooter |
| Developer: | Valve |
It is a game for Linux users who love survival horror titles with zombies in the center. Venture to the Southern USA and slash your way through hordes of infected enemies – solo or with your friends!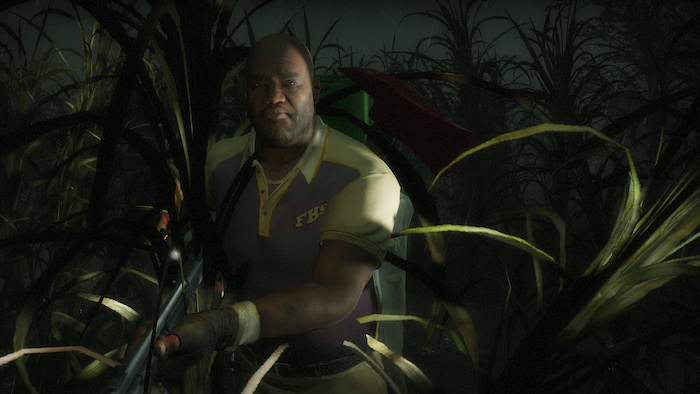 Play as one of the four main characters to start your dark adventure in a world overrun by the undead. Try out an arsenal of deadly weapons and work with your team to get rid of the zombies once and for all. Play each game mode and get carried away by one of the most beloved games on Steam.
Key features
Choose one of the four heroes and start your journey through a world dominated by zombies
Choose the difficulty level and one of the many addictive gameplay modes
Discover new types of infected and eliminate all enemies
Play solo or in multiplayer for up to eight players
Middle-earth: Shadow of Mordor
| | |
| --- | --- |
| Release: | 2014-09-30 |
| Genre: | Adventure |
| Developer: | Feral Interactive (Linux) |
Witness the creation of the Rings of Power and the rise of Sauron's reign. Play as the undead ranger of Gondor, whose fate has mysteriously merged with the ancient spirit, and rise together to destroy Sauron's minions!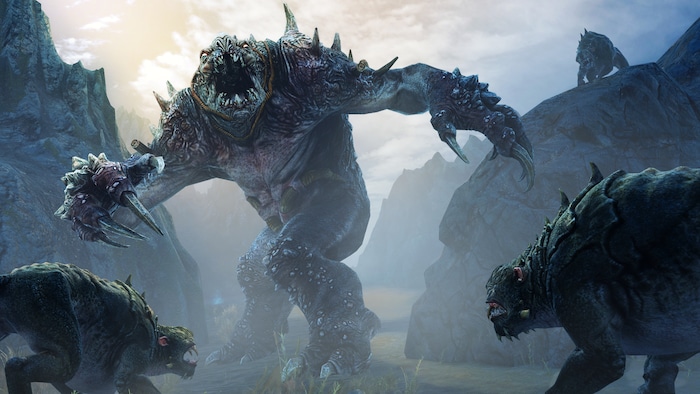 Explore the dark grounds of Mordor and discover pieces of forgotten history. It is the time of your battle against Sauron's most loyal servants – the orcs. Guided by advanced AI, they will quickly learn your habits. So be ready for a fierce battle in which you will die more than once! Shadow of Mordor is a game perfectly kept in the atmosphere of Tolkien's novels, so it is a total must-have for every fan of The Lord of the Rings and The Hobbit.
Key features
Play as Talion – the undead Gondor ranger
Explore Mordor and discover its secrets
Fight hordes of orcs and gain experience
Complete quests and immerse yourself in the epic Tolkien universe
Darkwood
| | |
| --- | --- |
| Release: | 2017-07-17 |
| Genre: | Adventure |
| Developer: | Acid Wizard Studio |
They say loneliness can lead to madness. Check it out yourself in Darkwood! In this game, nothing is as it seems, so better discover all the secrets before dusk.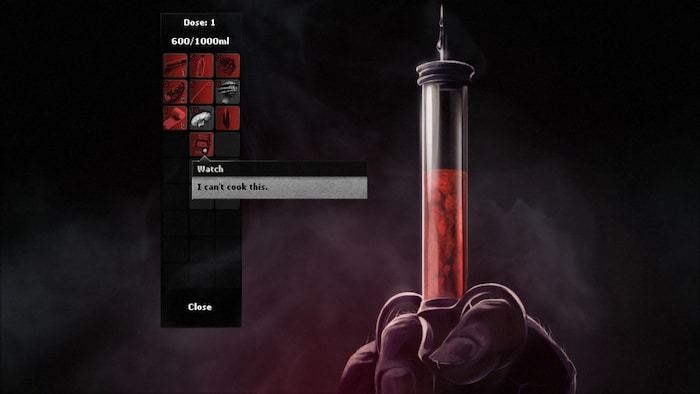 Your home is your only shelter, and the neighborhood can be the source of all evil. Do whatever it takes to fortify your base during the day and fight supernatural beings at night. Any mistake can cost you your life, and the next day will bring you even closer to madness, so better hurry up!
Key features
Live in a cabin in the woods and try to survive
Explore the area during the day and repel enemy attacks at night
Craft items and expand your base
Discover the secrets of the forest and the town
Darkest Dungeon
| | |
| --- | --- |
| Release: | 2016-01-19 |
| Genre: | Indie |
| Developer: | Red Hook Studios |
Discover the grim reality of this unique fantasy world and go on a journey to face your weaknesses. It is a game where every creature, dungeon, and human can be a tool of foul evil forces and a mortal threat.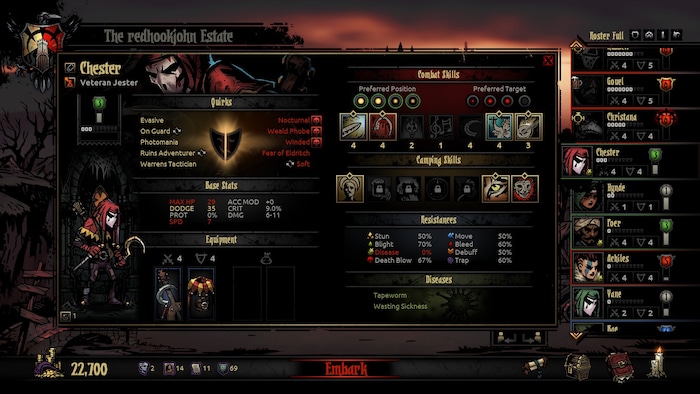 Create a team of the bravest heroes and set out on a dark adventure to an abandoned manor. This hideous place hides many filthy secrets, and it's your job to infiltrate them all. But be careful – any unexpected and traumatic event can significantly affect the mental state of your companions. This game knows no mercy!
Key features
Create a team and set off on a journey to the darkest dungeons
Explore and discover the secrets of the past
Fight your enemies and be ready for the permadeath
Monitor your team's mental state and don't let them go mad
Stellaris
| | |
| --- | --- |
| Release: | 2016-05-09 |
| Genre: | Strategy |
| Developer: | Paradox Development Studio |
Conquer space and establish your intergalactic empire. In this epic grand strategy, you will create your story and discover the farthest corners of the universe that no one has ever reached.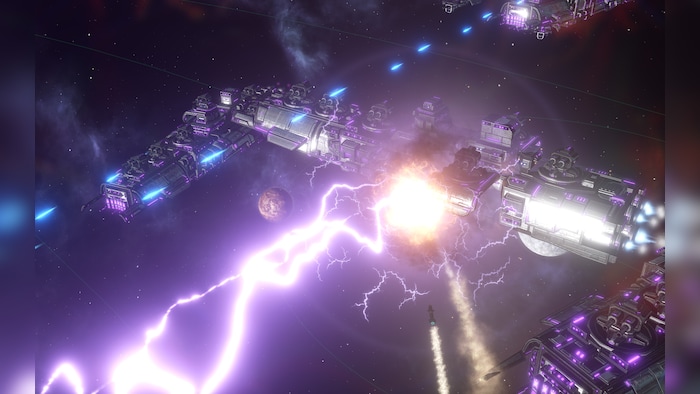 Choose or create a race and decide your playstyle. Explore and develop new technologies or go straight to waging gigantic galactic wars. Stellaris is a fight for supremacy – in every possible field! In this game, you will discover the galaxy has a life of its own and hides more secrets than you think.
Key features
Choose your race and plan the development of your civilization
Explore the farthest corners of the galaxy and discover its secrets
Develop technologies and take part in wars on an intergalactic scale
Enjoy the high replayability and the vastness of the game world
Euro Truck Simulator 2
| | |
| --- | --- |
| Release: | 2013-01-16 |
| Genre: | Simulation |
| Developer: | SCS Software |
Play the most famous truck simulator and learn all details of the professional driver's work. Accept the challenge of transporting the cargo and enjoy the views of the most beautiful corners of Europe.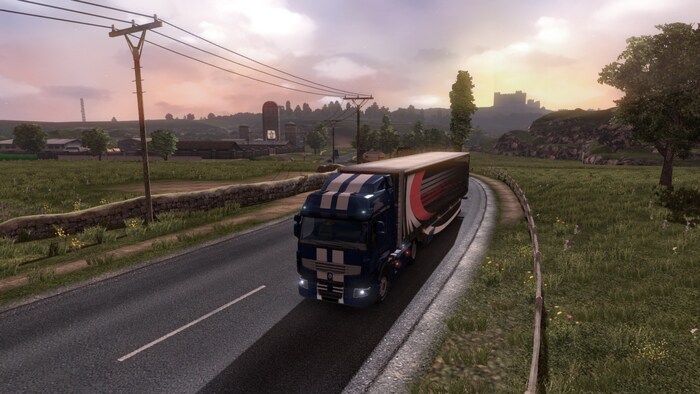 The job is simple – get the cargo to the collection point in the shortest possible time. Set off on a journey through Europe and enjoy the road! It's realistic gameplay where the slightest mistake can cost you a lot. However, each well-done task brings new bonuses in the form of even more challenging jobs for you to prove your worth as a professional driver.
Key features
Play the most realistic truck simulator
Complete more challenging orders and gain experience
Enjoy the breathtaking views
Monitor your fatigue level
Terraria
| | |
| --- | --- |
| Release: | 2011-05-16 |
| Genre: | Adventure |
| Developer: | Re-Logic |
Discover a world where you can do anything! Let your imagination run wild and transform your surroundings as you please. Become a builder, fighter, or the greatest explorer. There are no limits in this game.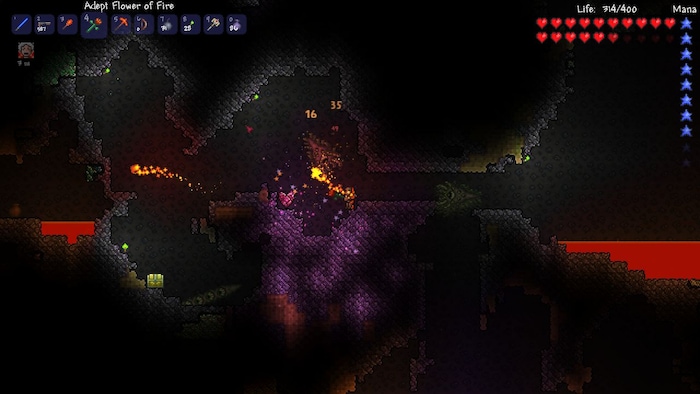 Explore the pixel 2D world and decide how your adventure will turn out. Play solo or with other players and explore the various biomes to find your second home. Harvest resources and build or dig in the ground and find the treasures. Fight monsters or relax while looking after your garden. Terraria is a recommendation for players looking for games similar to Minecraft.
Key features
Travel to the 2D world where anything is possible
Shape the landscape and build whatever you want
Explore and discover secrets
Play solo or in multiplayer for up to eight players
More and more Linux users can enjoy the content of the Steam store and run the coolest titles on their OS. But what's the future of games on Linux? Will its users ever enjoy the freedom of choice as Windows owners do?
Yes, although the process may be slow. Some time ago, Valve decided to start supporting developers, which made adopting the best games for Linux much simpler. Soon, the players joined the project to help run tests of the best Linux games. So it seems that the underrated system has finally found its place in the universe. And its users no longer have to choose between free security and high-quality gameplay.