Are you done with Lost Ark, but itching for more PvE-oriented action RPG fun? Or maybe you hate this particular game, but would like to try something similar nonetheless? No worries. We've sifted through what's on the market to make the choice much easier. Let's take a look at our picks, shall we?
Our criteria? Similar genre, MMO/online-oriented gameplay (though if you want a single-player campaign, at least some of these have it), top-notch quality and the like. You shouldn't be disappointed.
Warhammer: Chaosbane
| | |
| --- | --- |
| Release: | 2019-06-04 |
| Genre: | Adventure |
| Developer: | Eko Software |
If you're looking for a fun, well-made action RPG set in the world of Warhammer Fantasy, this is the one. Chaosbane lets you pick from one of the five available character classes – Dwarf slayer, Dwarf engineer, High Elf mage, Wood Elf scout and an Imperial soldier (a human character this time) – and embark on a quest to save the Empire from the agents and demons of Chaos.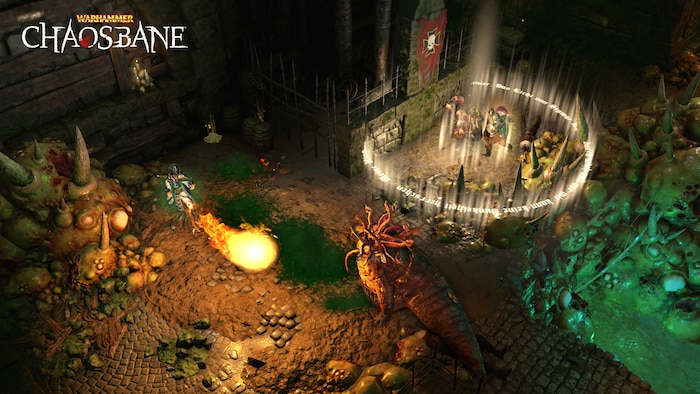 It's a very, very decent game. Classes are fun to play, there's a nice loot system and boss battles are fun. What else do you need here? If you're a Warhammer fan, Chaosbane should not disappoint you, as it perfectly captures the gritty dark fantasy feel of this universe.
Key features
Five character classes to choose from, all fun to play
There's a DLC featuring the undead Tomb Kings and a storyline revolving around them
Available in both single-player and multiplayer modes
Alright, voice acting could have been a bit better here
The Elder Scrolls Online
| | |
| --- | --- |
| Release: | 2022-06-06 |
| Genre: | MMO |
| Developer: | Bethesda Softworks |
And now for something set in the world of the Elder Scrolls. TESO lets you explore the continent of Tamriel (or at least what's available to explore) as it was a millennium before the events portrayed in Skyrim.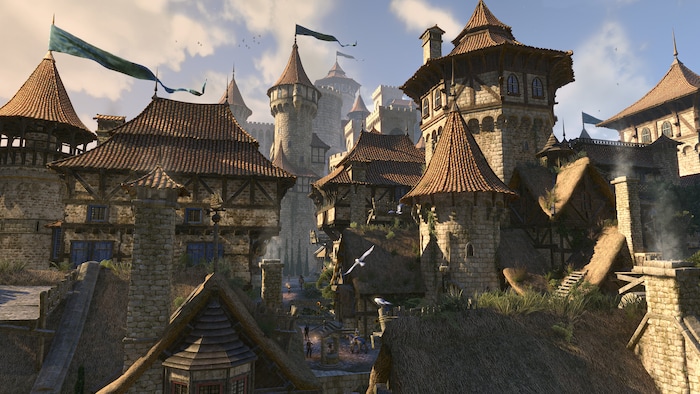 You can freely explore the world, complete quests, partake in random events that occur throughout your adventure. Essentially, you forge your own destiny. There are ten races and six character classes to choose from when creating your avatar. All in all, it's a well-rounded, fun MMORPG with a decent player base. It may not have been very good initially, but subsequent updates made it into a respectable game.
Key features
Ten races to choose from, ranging from humans through elves to the cat-like Khajiit
You can also become a vampire or a werewolf
Crafting features seven unique skill lines
It's online-only, but you can totally play it solo (not offline, of course)
Guild Wars 2
| | |
| --- | --- |
| Release: | 2012-08-28 |
| Genre: | MMO |
| Developer: | NCSOFT |
What makes this one stand out among other MMORPG games, at least according to its developers, is the amount of impact a player can have on the storyline. Traditional questing has been replaced with a dynamic event system that let you approach new missions any way you see fit.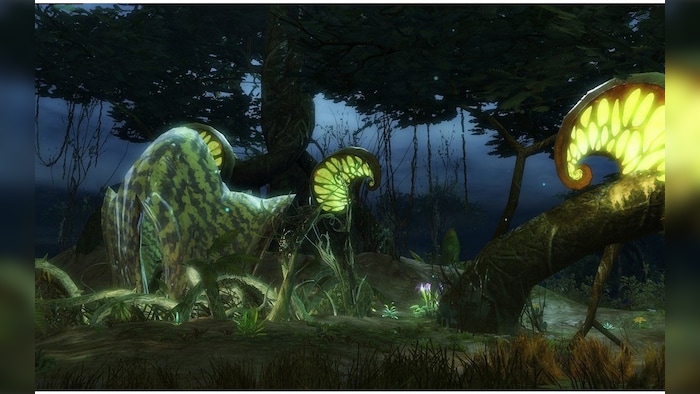 Additionally, the combat system in the game has been revamped to offer synergies between various character classes, as well as the ability to use the environment as a weapon. The skill system is also much less complicated than previously.
New expansion packs are being released to this day, with the latest being End of Dragons, released in 2022. A new pack is in the works as well. If you're looking for a unique MMORPG with persistent world mechanics, Guild Wars 2 is a perfect pick. It's even better now as it's free to play!
Guild Wars 2 is a free-to-play game. You can get it here.
Key features
Five races and eight character classes to choose from when creating your avatar
The level cap is 80, which is very nice
PvE features level scaling, so you'll find challenge everywhere
New expansions bring lots of fresh content
The Diablo series
| | |
| --- | --- |
| Release: | 1997-2021 |
| Genre: | Hack'n'Slash |
| Developer: | Blizzard |
If you want an excellent hack and slash or an action RPG, why not try the OG one? Released in 1997, Diablo launched another successful franchise by Blizzard. The game about a bunch of adventurers trying to put an end to the Lord of Destruction's evil schemes was a massive success. Subsequent games in the series were even better, with Diablo II being one of the best games of all time, actually.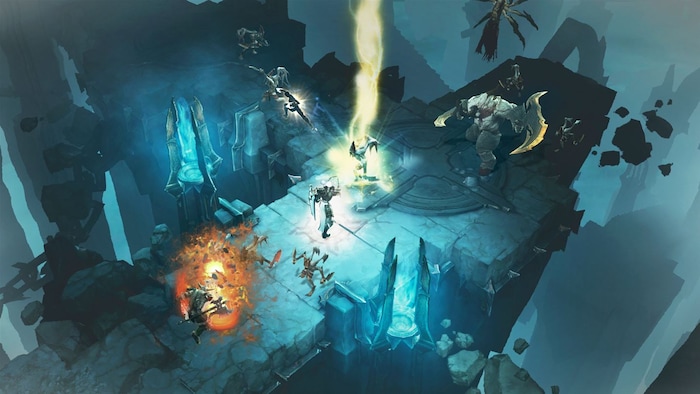 Even Immortal is very OK, although the fans didn't like the whole microtransactions thing. Diablo IV is in the works, with a release planned for 2023.
Diablo: Immortal is a free-to-play game. Diablo 3 has a Starter Edition that lets you try out a sizeable portion of the game's content without any costs.
Key features
Probably the best hack and slash series of all time
Tons of demons to destroy
Even the oft-hated Diablo: Immortal is actually not so bad, after all
Iconic soundtracks by Matt Uelmen and Russell Brower, among others
The Torchlight series
| | |
| --- | --- |
| Release: | 2012-10-02 |
| Genre: | Adventure |
| Developer: | Runic Games |
This series owes a lot to Diablo, but is probably a much better choice if you're not into the whole hellish theme thing. More cutesy and lighthearted in its approach than Blizzard's games, Torchlight and its sequels are still a solid hack and slash experience.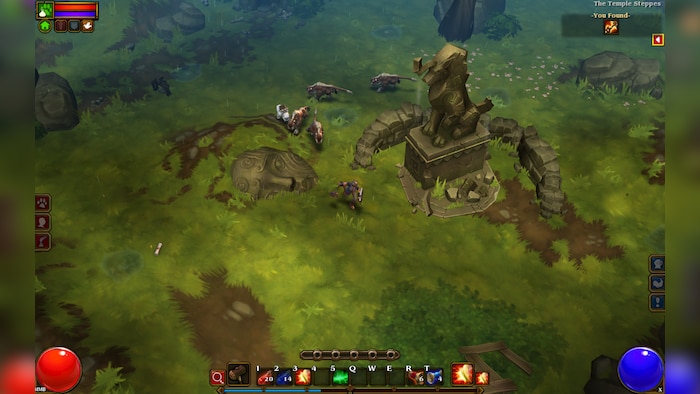 Torchlight I & II are especially good if you're a fan of the genre. Originally planned as an MMORPG, Torchlight III is unfortunately nowhere near as fun as its predecessors, which is a shame, really.
Key features
A series of competent hack and slash games that just ooze quality (especially the first two)
Pleasant art style, a refreshing change from dark fantasy and hellish landscapes
Music by Matt Uelmen
Fun to play in the co-op mode
New World
| | |
| --- | --- |
| Release: | 2021-09-28 |
| Genre: | Adventure |
| Developer: | Amazon Games |
Amazon's MMORPG presents a fictionalized version of the world's exploration back in the seventeenth century, drawing a lot of inspiration from fantasy. We get to roam and conquer the Aeternum Island, located somewhere in the Atlantic Ocean and inspired by the Americas.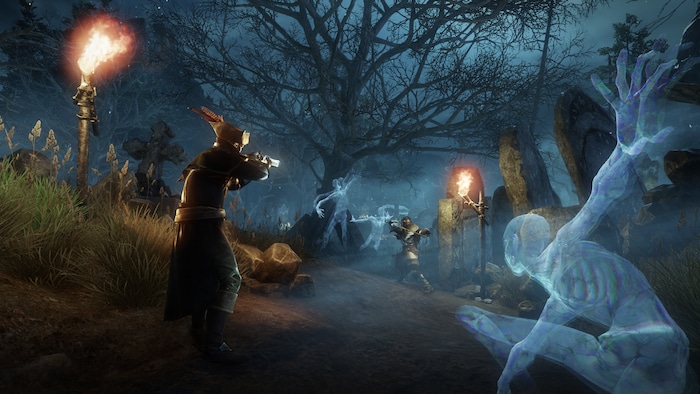 There's quite a lot to do here: crafting, capturing settlements, fighting other players and monsters, questing and so on. What's interesting about combat is that there is no auto-locking, you need to practice your aim. It's a fun game and Amazon's only successful gaming project so far (both Breakaway and Crucible were cancelled).
Key features
Three factions to join
You can create parties of up to five players
You can buy a house for yourself
All in all, it's a very decent MMORPG that you should try if you're a fan of the genre
Hades
| | |
| --- | --- |
| Release: | 2019-12-10 |
| Genre: | Indie |
| Developer: | Supergiant Games |
Now this one's a real gem in the hack and slash department. Released two years ago, Hades took the gaming world by storm and was very well-received by critics and gamers alike. It puts you in the shoes of Zagreus, son of the titular god of the dead, whose goal is to escape the Underworld with the help of other gods in the Greek pantheon.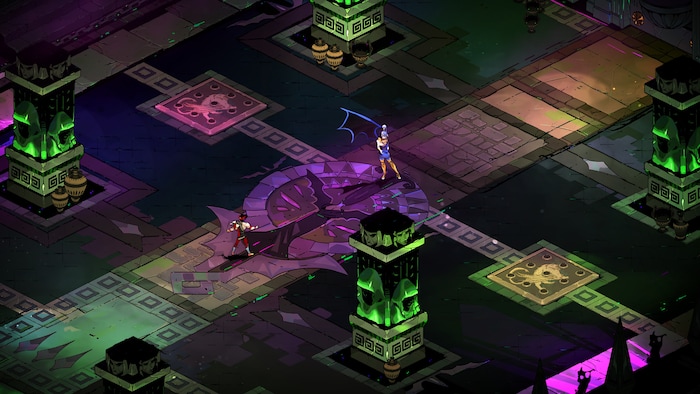 And since it's a roguelite, you're going to die a lot here. But with each death comes an improvement to your stats, so eventually you'll be able to overcome all obstacles and finally leave the realm of the dead.
Key features
An action RPG from the creators of Bastion, Transistor and Pyre
Pleasant visual style
Dozens of Boons to boost your character build
Highly replayable
Last Epoch
| | |
| --- | --- |
| Release: | 2019-04-30 |
| Genre: | Adventure |
| Developer: | Eleventh Hour Games |
This one's an early access title, so it means you can play it, but it's not finished yet. Last Epoch is a hack and slash that features travelling through time in order to find a way to save the world of Eterra from the Void.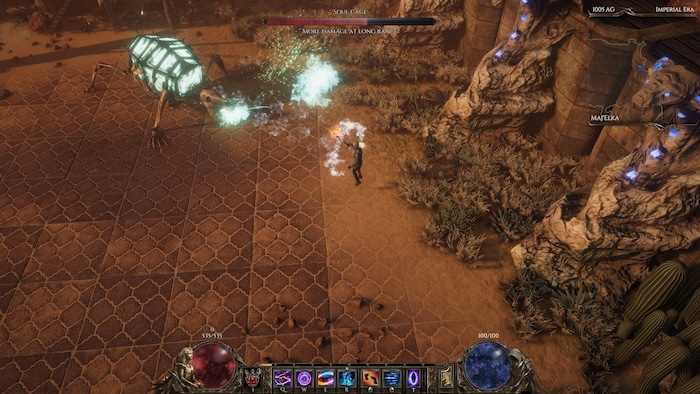 There are five main classes, each coming with several specializations, plus there are over one hundred skill trees. If you're love trying out different character builds, you should be happy here. The developers said that they want to keep the game updated with new content and named Last Epoch a "living game," so we suppose that if you like it, you should be kept entertained for hundreds of hours.
Key features
Five character classes with three masteries each (fifteen in total)
There's crafting, too
The developers promised endless replayability and continuous progression, so you'll get to pick the moment when the game ends
Various challenge modes to try out
Grim Dawn
| | |
| --- | --- |
| Release: | 2016-02-25 |
| Genre: | Adventure |
| Developer: | Crate Entertainment |
Built on the engine used in Titan Quest, Grim Dawn transports you to a Victorian era-inspired, dark fantasy world of Cairn where humanity has been decimated in a conflict between two otherworldly powers. That's why things are looking rather grim *rimshot*.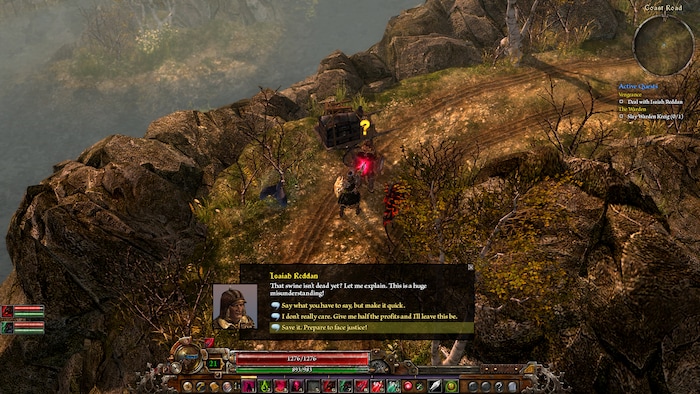 Anyway, it's a very competent hack and slash game where you kill mobs, collect money and more powerful items, craft stuff and the like. Still, there's quite a lot of improvements to Titan Quest's systems used in Grim Dawn, such as better physics, the presence of factions that you can interact with, and a completely redesigned quest system among other things.
Key features
A grim world to explore
Various upgrades to the systems from Titan Quest used in this game
It's undoubtedly a good example of dark fantasy
Simply put, it's a well-made hack and slash
Wolcen: Lords of Mayhem
| | |
| --- | --- |
| Release: | 2016-03-24 |
| Genre: | Adventure |
| Developer: | WOLCEN Studio |
This might probably be the most beautiful game on this list. Built using CryEngine 3, Wolcen looks absolutely stunning. But it's also a fun hack and slash, all about dynamic, fast-paced combat and using incredible powers to vanquish your foes.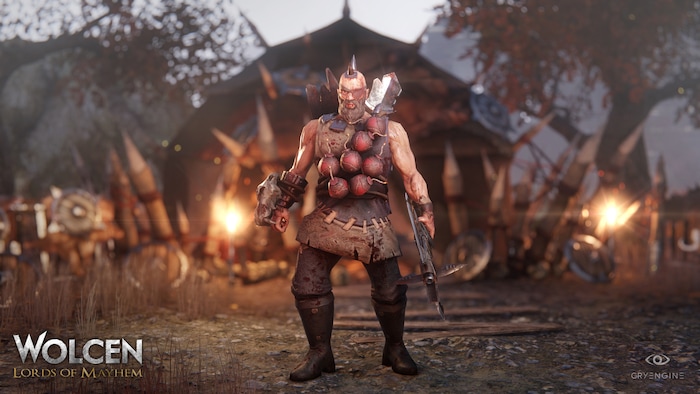 You can also transform into a customizable avatar of destruction to crush your enemies with your awesome might. The progression system here is also interesting, as it lets you cycle through skills and perks to choose just the right build for yourself. You totally should give Wolcen: Lords of Mayhem at least a thought.
Key features
Spectacular visuals thanks to CryEngine 3
Combat is dynamic and fun, looks great, too
Enemies are merciless and deadly
This should be a fine addition to your hack and slash collection
As you can see, there's a lot of Lost Ark alternatives. Who knows, maybe this list actually features at least one title that is bound to become your new favorite video game? If you're looking for great MMOs or action RPGs, these should totally do the trick. Have fun!