Not all of us were born with a knack for bossing around. Some of us are just discovering a lot of fun in it. And what can help you awake your management skill? Management games.
Running a city, prison, or football team is not a piece of cake. This task may require not only an idea for development but a talent for multitasking as well. While some games are a popular relaxing proposition for long winter evenings, others can turn out to be quite a complex challenge. Are you looking for an addictive time management game but don't know what to choose yet? Check out our list of top rated management games – you will definitely find something for yourself.
RimWorld
| | |
| --- | --- |
| Release date | 2016-07-15 |
| Genre | Indie |
| Developer | Ludeon Studios |
| Game modes | Singleplayer |
Become a part of a story that creates itself! Command a group of survivors, direct their actions and see what challenges the intelligent AI will set for you.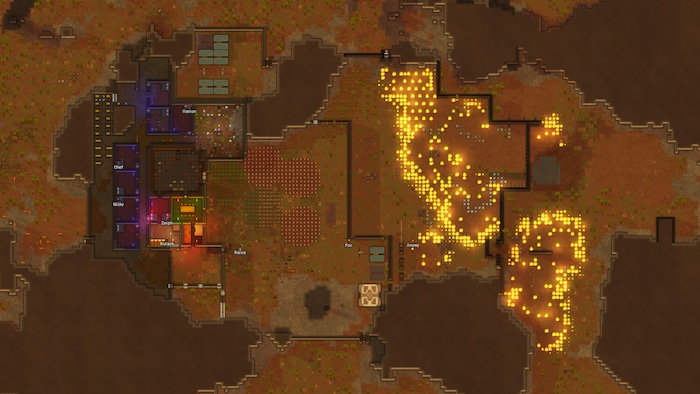 When a group of survivors lands on a completely alien planet, their most important task is to survive. Meet your heroes and their unique personalities that will make the gameplay even more unpredictable. Develop a colony and repel enemy attacks. And most of all – witness how the world you live in will shape the following chapters of this story. You can choose from three unique AI characters guaranteeing any game mode: from peaceful to complete chaos.
Key features
Lead the fate of a group of survivors and establish a colony on an alien planet
Gather resources, trade, build and produce food
Prepare to fight enemy attacks
Observe the development of the heroes and create a unique history of the settlement
Factorio
| | |
| --- | --- |
| Release date | 2016-02-25 |
| Genre | Indie |
| Developer | Wube Software LTD. |
| Game modes | Singleplayer, multiplayer |
Are you wondering how the largest factories are built and operated? Then create your own – on a completely foreign planet full of dangers.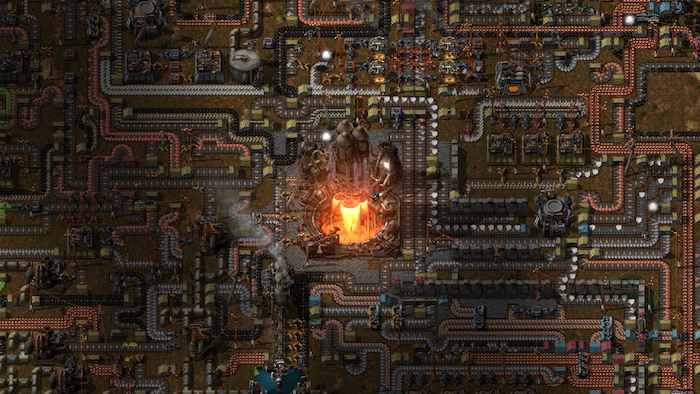 Mine resources to design the first buildings and transport network. The more you build – the more efficient the production will be. Gain access to the best technologies and improve the production and transport line. Your dream factory is now at your fingertips. Oh no, wait. The inhabitants of the planet do seem very unhappy with the massive exploitation of raw materials. Well – time to battle! Your life's work will not defend itself.
Key features
Build a well-functioning factory on an alien planet
Extract raw materials and expand your project
Fight attacks from the planet's inhabitants
Play solo or in cooperation
Cities: Skylines
| | |
| --- | --- |
| Release date | 2015-03-10 |
| Genre | Economy |
| Developer | Colossal Order Ltd. |
| Game modes | Singleplayer |
A sparkling gem for every fan of city-building and micromanagement games. Cities: Skylines is a revolutionary strategy title in which you will learn every aspect of managing a massive metropolis.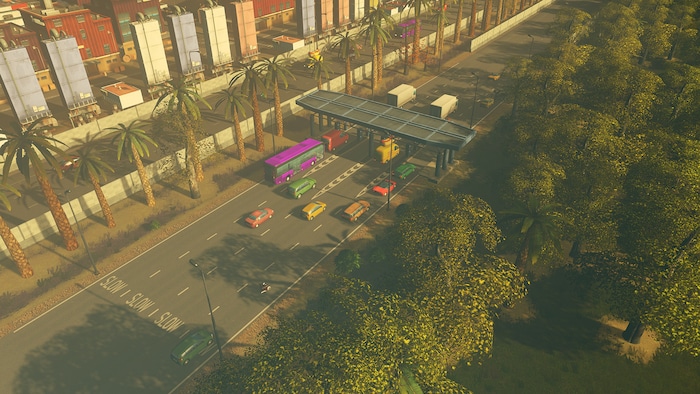 Start from scratch and grow. Design simple buildings and lead roads. The more residential and commercial buildings you construct in a city, the more people will move in. Take care of everything: public transport network, garbage collection, education, trade, and safety. For the city to grow, your citizens must be satisfied. Are you ready to complete this challenge?
Key features
Build a well-functioning city
Provide citizens with everything they need
Control the flow of finances and expand the metropolis
See how the most realistic city in the history of management games rises
Football Manager 2021
| | |
| --- | --- |
| Release date | 2020-11-24 |
| Genre | Sports |
| Developer | Sports Interactive |
| Game modes | Singleplayer, multiplayer |
Managing a football crew is quite a challenge. Climb to the heights of multitasking and become the most valuable person in the team – the manager.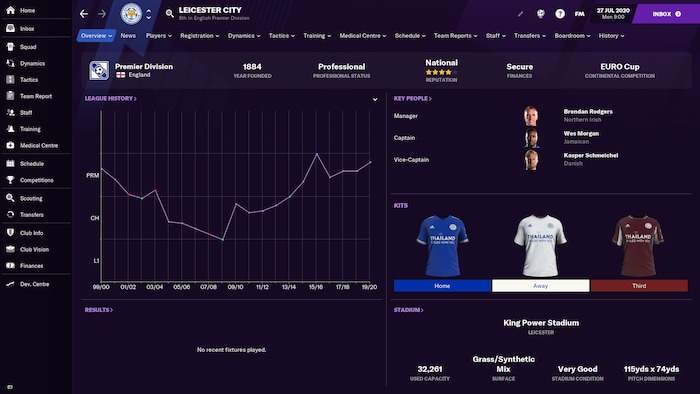 Choose a club and do your best to lead it to the top! Watch matches, plan tactics, and supervise the game of the most skilled players. Recruit new members to create the perfect squad. And don't forget to take care of stuff like players' private problems, media interviews, training, and finances. Everything will be on your head in this game, but in the end, this team is your legacy.
Key features
Choose a football club and create your dream team
Manage realistic meetings with players and the press
Plan your tactics and analyze the potential course of matches
Play solo or in multiplayer
Lobotomy Corporation
| | |
| --- | --- |
| Release date | 2016-12-16 |
| Genre | Indie |
| Developer | Project Moon |
| Game modes | Singleplayer |
It is a strategy game where everything can go wrong. Hire at the energy company that extracts energy from monsters!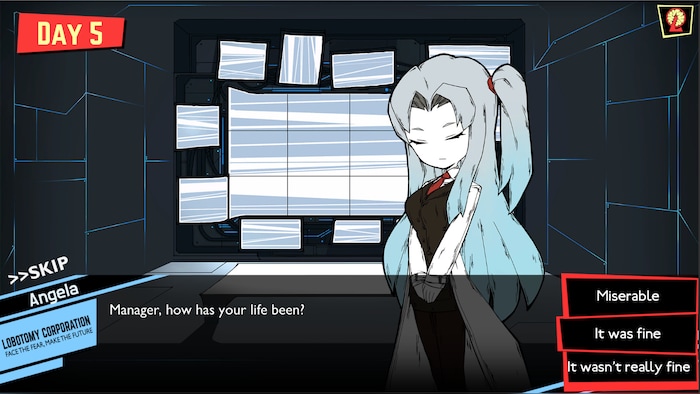 Thanks to modern technology, Lobotomy Corporation possesses unlimited possibilities of extracting energy from monsters. Head the unit responsible for supervising monsters and take care of every aspect of their proper functioning. Monitor the moods of monsters and employees and plan an action strategy for every situation. What if something goes wrong? Well, get ready for a wild improvisation right in the heart of chaos.
Key features
Play as the manager of the company's department responsible for collecting energy from monsters
Hire the staff and create a work strategy
Control the behavior of monsters and take care of the safety of employees
React quickly in the face of an unexpected accident
Jurassic World Evolution
| | |
| --- | --- |
| Release date | 2018-06-12 |
| Genre | Simulation |
| Developer | Frontier Developments |
| Game modes | Singleplayer |
Can we tame the wildness of nature? What does humanity mean in the face of thousands of years of evolution? Find out in your Jurassic Park!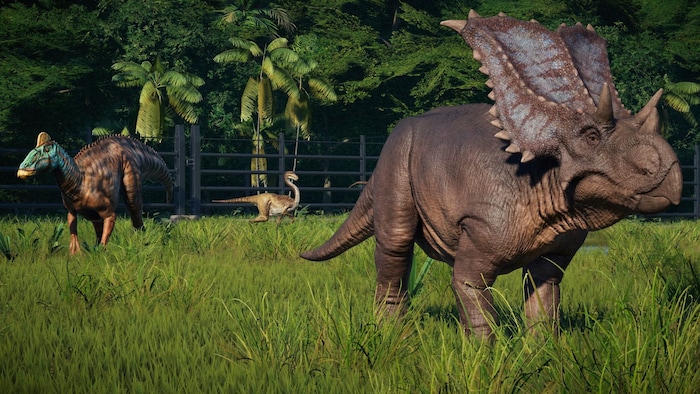 Become the manager of the most magnificent place on Earth – Jurassic Park. Get the rarest species of dinosaurs and do whatever you can to make this place a new home for them. Construct buildings, organize fences, and create a network of roads and paths. Take care of attractions to draw as many visitors as possible. But don't forget about safety – ancient reptiles can be a real threat to unwise visitors.
Key features
Build the most beautiful Jurassic Park
Take care of the satisfaction and safety of your visitors
Bring new species of dinosaurs and provide them with decent living conditions
Control the flow of finances and expand your park
Planet Zoo
| | |
| --- | --- |
| Release date | 2019-11-05 |
| Genre | Simulation |
| Developer | Frontier Developments |
| Game modes | Singleplayer |
There is nothing like running a zoo. Now you can make this dream come true! Play Planet Zoo and discover all aspects of managing a functioning zoo.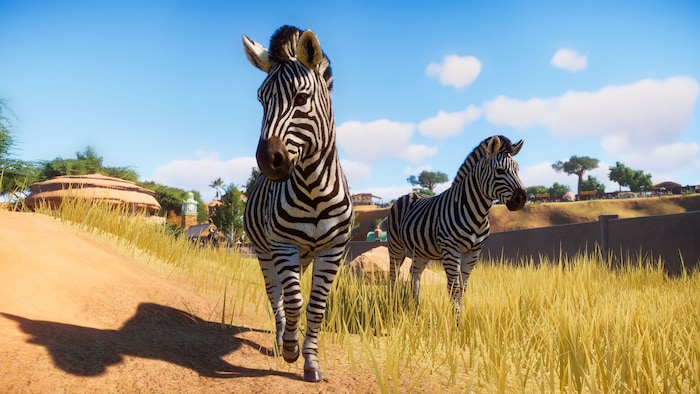 Develop the perfect zoo. Construct buildings, design a network of paths, bring visitors and organize the best attractions. But most of all, take care of the animals. This strategy game realistically reflects the behavior of real animals and the everyday challenges of this work. Look after your animals and make them happy like never before. Happy animals equals pure profit.
Key features
Build a beautiful zoo
Bring different species of animals and take an active part in their lives
Organize attractions for visitors and earn money
Take care of the animals and give them access to everything they need
Two Point Hospital
| | |
| --- | --- |
| Release date | 2018-08-29 |
| Genre | Simulation |
| Developer | Two Point Studios |
| Game modes | Singleplayer, multiplayer |
So, you never became a doctor like your mom always wanted you to be. And you have no idea about diseases. It's okay, here's your chance to become the head of a real hospital.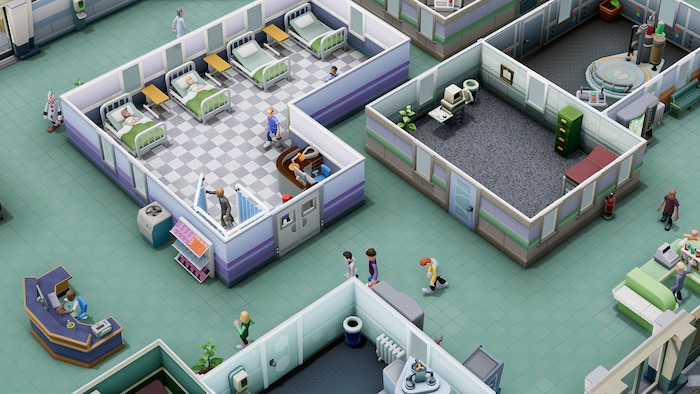 Lead the most prestigious medical facility in the entire Two Point. Examine the patients and study their diseases. Everything can happen here, and the most bizarre illnesses are not surprising at all. Do your research and implement the craziest treatments you can think of. At Two Point Hospital, medicine knows no bounds!
Key features
Run the best hospital in the area
See patients and diagnose diseases
Conduct research and invest in the best equipment
Control your finances and patients' satisfaction
Prison Architect
| | |
| --- | --- |
| Release date | 2015-10-06 |
| Genre | Indie |
| Developer | Introversion Software |
| Game modes | Singleplayer, multiplayer |
Do you sometimes feel like you need something different? For those seeking a new challenge, Introversion Software fulfills the request with a game in which you can manage a prison.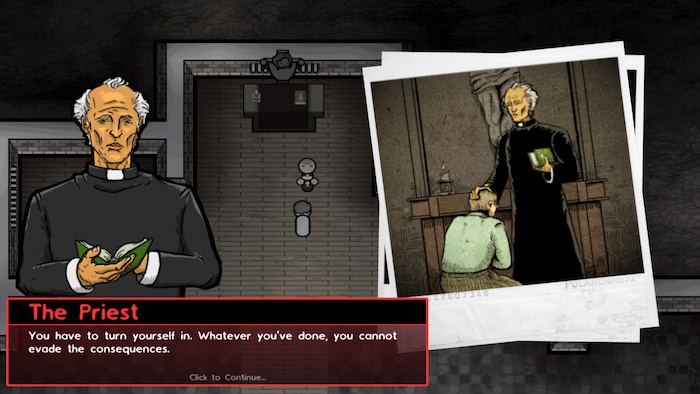 Design a prison that will become a dream home for many inmates. Plan the arrangement of the rooms, meet their most important needs, and hire guards. There will be more and more prisoners and even more conflicts! Do your best to put down the flames of rising riots and return prisoners to the only right path of rehabilitation.
Key features
Design a prison where your inmates will feel almost at home
Ensure the safety of prisoners and employees
React quickly to changes in mood
Play solo or in multiplayer
Dyson Sphere Program
| | |
| --- | --- |
| Release date | 2021-01-21 |
| Genre | Base building, simulation |
| Developer | Youthcat Studio |
| Game modes | Singleplayer, multiplayer |
Humanity has finally found a way to extract energy from the stars. As in Factorio, you'll create an efficient production chain here – but on a much larger scale.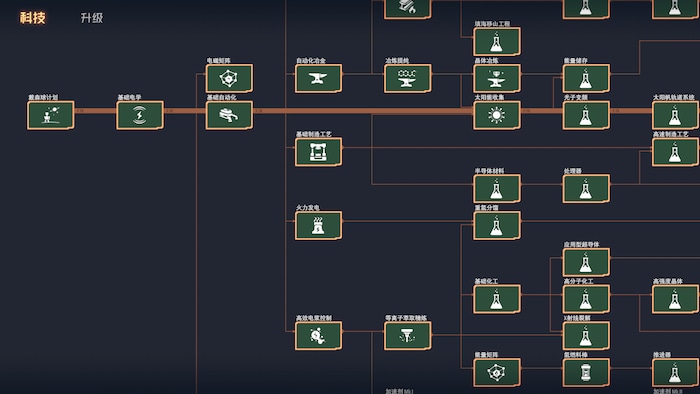 Develop a galactic manufacturing empire! Design your own Dyson Sphere and make it work. Explore interstellar spaces, mine for raw materials, discover better and better technologies, and proceed on the golden path to development. In this program, you are responsible for constructing the most advanced space energy project.
Key features
Design the Dyson Sphere
Explore, gather resources, and expand your massive factory
Experiment with new technologies and make breakthrough discoveries
Design an efficient production and transport network
Game Dev Tycoon
| | |
| --- | --- |
| Release date | 2013-08-29 |
| Genre | Indie |
| Developer | Greenheart Games |
| Game modes | Singleplayer |
Discover the behind-the-scenes work of video game developers. Set up your own studio that will lead you through historically accurate stages of development of the entire gaming industry.
The beginnings are usually tough – yours will take place in the garage in the 1980s. But a brilliant idea has always been the best recipe for success! Design video games and launch them out into the world. Experience the fire of criticism from your audience and accept failure. Learn from your mistakes, control budget, hire employees, and release a hit that everyone will fall in love with!
Key features
Learn the ins and outs of the video game developer profession
See what changes the technology has experienced over the years
Grow your business and release better and better titles
Make the most crucial decisions and control your budget
Stellaris
| | |
| --- | --- |
| Release date | 2016-05-09 |
| Genre | Strategy |
| Developer | Paradox Development Studio |
| Game modes | Singleplayer |
It is a grand strategy game with RPG elements, where you will face the entire galaxy as the sole ruler of your civilization. Are you ready to conquer space?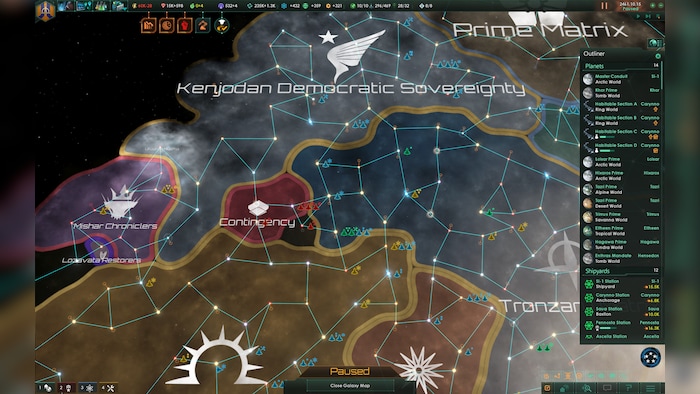 Choose from a variety of races and customize its features. Discover its history and origins to decide on the specific nature of the gameplay. Will you be a peaceful builder or an offensive invader? Manage your civilization, collect resources, energy, and funds. Engage in diplomacy or wage wars. Or are you a born explorer? Embark on an adventure to explore the anomalies of the galaxy that can bring anything from groundbreaking discoveries to unwanted encounters.
Key features
Play one of the most loved strategy games on Steam
Choose a civilization to conquer the entire galaxy
Manage your nation, discover new technologies and travel through the great distances of space
Play solo or in multiplayer
Farming Simulator 19
| | |
| --- | --- |
| Release date | 2018-11-20 |
| Genre | Simulation |
| Developer | Giants Software |
| Game modes | Singleplayer |
It is an incredibly realistic farmer simulator that will make farming as rewarding as never before. Try new types of vehicles and get to work!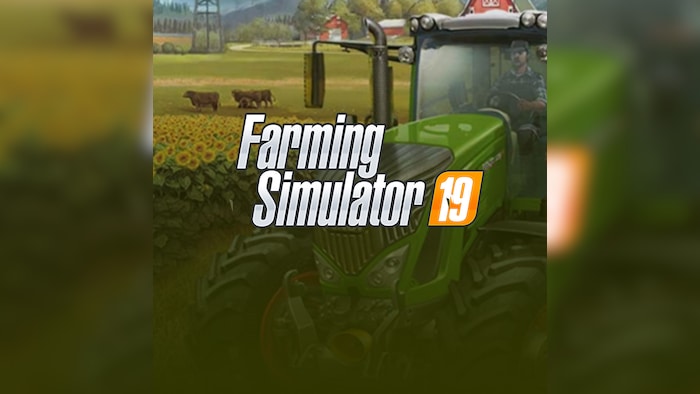 The farmer's job is not the easiest one, but mighty agricultural machines can always make it fun. Expand your farm, plant new crop species and take care of new types of animals. Explore the vast area of the farm and plan its further development. Harvest crops, collect wood, and trade – higher earnings mean even better equipment for work. And remember – it's worth having a rest after a hard day.
Key features
Play the most realistic farm simulator
Seed new types of plants and breed animals
Trade crops and land
Try completely new types of agricultural machinery
Play solo or in multiplayer
Although MMORPGs and first-person shooters are currently the most addicting genres available on Steam, management video games also produce a strong field of attraction. They offer various variants and paces of gameplay: from relaxing and calm to dynamic and focused on rapid development. Depending on our needs, we can adapt the game to current preferences and enjoy it for hours.
Resource management games were also serving as a research tool for the most realistic challenges in the work of business companies. The management simulator provides an excellent environment for examining strategies and making risky decisions. What's more – it develops the sense of planning and predicting the consequences of one's actions. Fortunately, we can enjoy the best management games without any pressure from employers or ambitious researchers. Instead, we immerse ourselves in countless fantastic worlds, playing the maddest leaders imaginable. And then we put into life scenarios that serious researchers would not even dream of. Because management games don't ask, they understand.