Since the games first became available to the players, the more resourceful ones of the bunch started tinkering with them. They introduced changes big and small, impacting both the gameplay and the presentation of given titles. With time, these mods started to become commonplace in the gamer community.
As far as the games are concerned, there are two types – the ones that are moddable from the get-go, either through their intrinsic features or backdoors purposefully left unclosed, and those which require a little bit more intervention into the code. Either way, player-created mods exist and influence the game in various ways – improving the graphics, changing the gameplay features, adding and removing characters, or replacing them with different ones. The variety of mods is only restricted by the modder's imagination.
Our list will present ten of the best games, that are particularly fun to tinker with. These games include both indie titles and triple-A releases, hammering in the point that no game is safe from a modder's intervention.
Resident Evil 2 Remake
| | |
| --- | --- |
| Release: | 2019-01-25 |
| Genre: | Action |
| Developer: | CAPCOM CO., LTD. |
The remake of the classic installment of the Resident Evil series. 2019's RE II delivered on all fronts – it provided plenty of scares, action setpieces, presented the full power of Capcom's new engine. It also gave the player's a chance to toy around with the game's code and created one of the most memed mods in the series' history.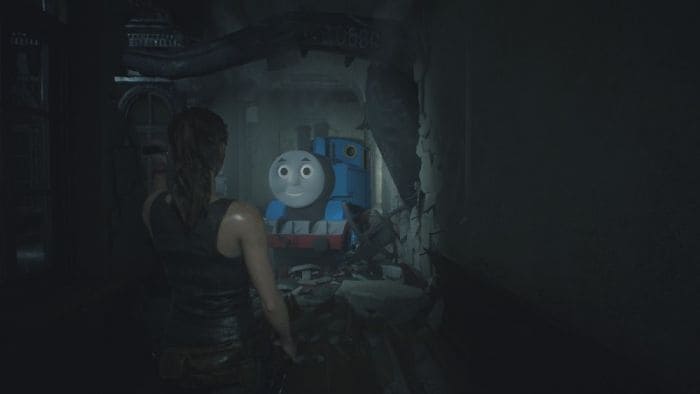 Most of the game's modifications were inspired by the relentless nature of its antagonist – Mr. X. A terrifying Tyrant would chase the player throughout the game, suddenly appearing around the corners or bursting through the walls. Modders' attempts to make Mr. X a little less scary boiled down to reskinning him as various characters from popular media or adding DMX's classic song "X gon' give it to ya", which had become the unofficial theme of the character. To be honest, we don't know what scarier – hearing the muffled lyrics of DMX's rap or seeing Thomas the Tank Engine bursting through the wall to hunt the player down.
Key features
If Mr. X isn't terrifying enough, mods can fix it
A variety of reshades and texture tweaks
New costumes for playable characters
ARMA 3
| | |
| --- | --- |
| Release: | 2013-09-12 |
| Genre: | Tactical Shooter |
| Developer: | Bohemia Interactive |
ARMA 3 is an excellent game in and of itself. Bohemia Interactive's tactical shooter allows the player to experience unparalleled realism of war, playing through a variety of scenarios in single-player or multiplayer mode.
The online play is especially entertaining – nothing beats hours of careful mission planning, only to be thwarted by someone going AFK at a crucial moment (trust us, there are videos on YouTube). ARMA 3 also offers a large variety of mods, some of which transcended the simple gameplay tweaks.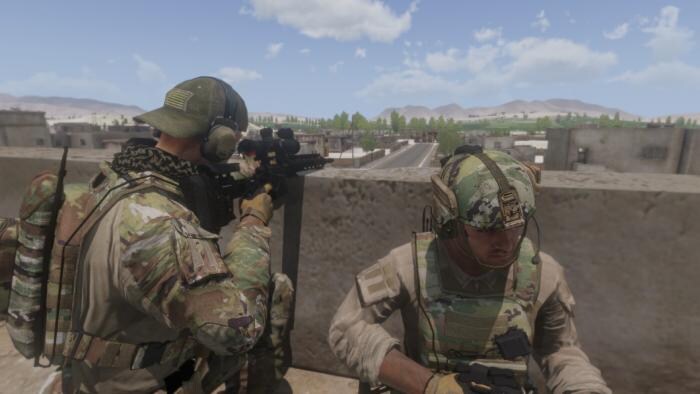 Of course, we are talking about DayZ, a mod where instead of participating in military missions, the players must survive during a zombie apocalypse. All the core gameplay features of ARMA 3 are still present in the game, only expanded with new mechanics. The mod turned out to be so popular that DayZ was turned into a full game. Talk about moving up in the world!
Key features
Complete gameplay overhals (like DayZ)
Adaptations of popular franchises: Mass Effect, Star Wars
Quality of life improvements
Grand Theft Auto V
| | |
| --- | --- |
| Release: | 2015-04-14 |
| Genre: | Adventure |
| Developer: | Rockstar North |
GTA V took the world by storm, becoming one of the most expensive and best-selling games upon release. Thanks to clever writing and excellent mechanics, a staple of Rockstar Games, the adventures of Michael, Franklin, and Trevor became instant classics. And thanks to its mod community, GTA V became an even crazier game than it was before.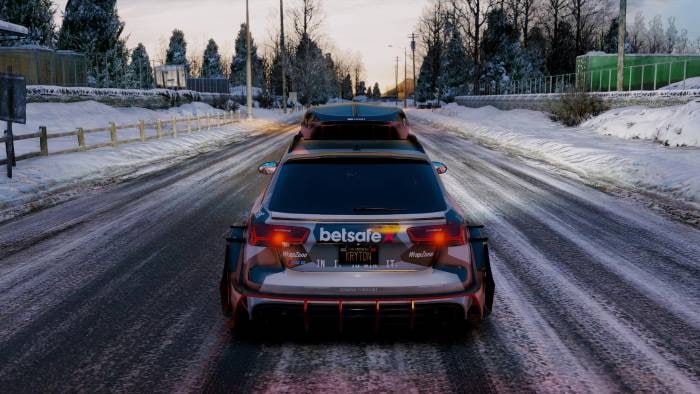 Grand Theft Auto V has many performance and graphics-enhancing mods, but that's not why we're here. No, we came here for explosions and bouncing cars and playing as characters from popular media that have no right to appear in Rockstar's title. Modifications for GTA V provide plenty of additional fun for those who grew bored of driving around Los Santos and shooting at everything – now you can run around the city as Hulk, fly like a Superman, or bring LS closer to outer space. Nothing spells GTA like the rings of Saturn in the background of the city's skyline.
Key features
Character model swaps
Graphical overhauls
New mechanics: flying, supoerpowers, and more
The Elder Scrolls V: Skyrim
| | |
| --- | --- |
| Release: | 2016-10-27 |
| Genre: | Adventure |
| Developer: | Bethesda Game Studios |
First on our list – the ever-beloved Skyrim. The adventures of the Dragonborn in the northern reaches of Tamriel have become a huge critical and commercial success.
That doesn't mean the game had nothing to be improved or tinkered with. Thanks to the Creation Kit included with the game, modders could tamper with nearly every piece of data, from textures to interfaces and more, creating fantastic modification to an otherwise excellent game.
Key features
Creation Kit allows the player to toy with almost all the game data, making Skyrim one of the easiest PC games to mod
Create new textures and skins, improve lighting and sounds, add new effects and many more
The Witcher 3: Wild Hunt
| | |
| --- | --- |
| Release: | 2015-05-18 |
| Genre: | RPG |
| Developer: | CD PROJEKT RED |
Wild Hunt was the culmination of the ambitious endeavor to bring the fantastical world of Andrzej Sapkowski's series to the virtual world. And what a massive success it turned out to be.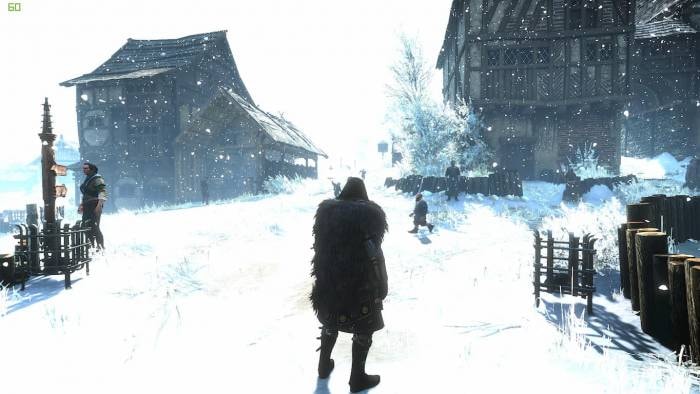 Stellar reviews and awards made this title one of the best games of the last decade. It goes without saying that modders didn't leave Geralt's world untouched. The most popular mods allow giving the player a chance to try out new looks for the monster-slaying protagonist, improve the graphics and rendering of the character faces, as well as faithfully recreate the bloodfest that was the original novel series with Ultra Gore modifications.
Key features
Improved visuals and rendering
Minor tweaks that should satisfy nitpickers
Increased gore for those who demand true Witcher experience
Minecraft
| | |
| --- | --- |
| Release: | 2013-11-19 |
| Genre: | Action |
| Developer: | Mojang |
Minecraft took the world by storm with its gameplay mechanics, allowing the player to create expensive constructions in a sandbox environment. Such a creatively rich setting is a natural habitat of modders who quickly began to add new features, such as new biomes and items, inventory upgrades, performance enhancers, etc.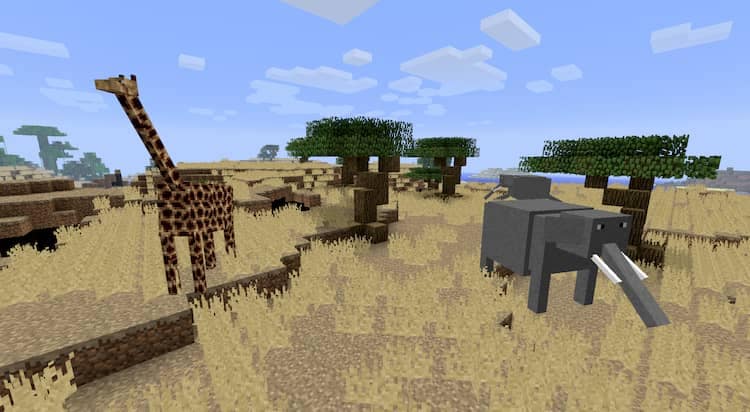 The mods also include a variety of changes to the gameplay mechanics, player interface, and more. With so many modifications available, the player will have a great time expanding their Minecraft experience even further. Minecraft is easily one the best moddable games of all time because of that that.
Key features
Additional items and areas
Better visuals and user interface
Expanded inventories
Mount & Blade: Warband
| | |
| --- | --- |
| Release: | 2010-03-31 |
| Genre: | Adventure |
| Developer: | TaleWorlds Entertainment |
Warband – a standalone expansion to a popular action-RPG series Mount & Blade – allows the player to experience the life in a land based on Medieval Europe, torn by conflicts between various nations.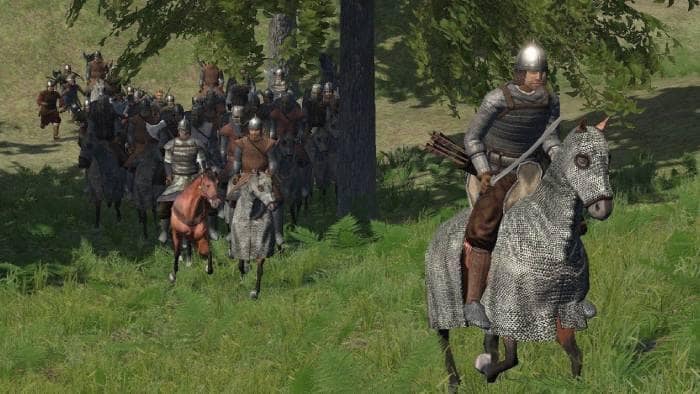 To make the day-to-day knightly activities a little more interesting – because how many times can you attend a feast organized by the same ruler – the modder community came up with a variety of improvements.
The mods add new scenarios, introduce new characters and units as well as completely overhaul the gameplay mechanics. Thanks to them, the player can experience the game in new ways – as a Lord of the Rings or Game of Thrones RP, a Dragon Ball game and many more.
Key features
Complete gameplay overhauls, changing the core mechanics of the title
Enjoy playing as a variety of new characters and units, including those based on the fantasy worlds of J.R.R. Tolkien, George Martin…and Akira Toriyama
Experience the world of the game reaching far beyond its original setting
Civilization V
| | |
| --- | --- |
| Release: | 2010-09-23 |
| Genre: | Economy |
| Developer: | Aspyr (Mac, Linux) |
Civilization V gives the player a chance to lead a budding nation from ancient times to modernity, developing such aspects as politics, economy, and relations with other nations. Of course, looking after an entire civilization might be an arduous task, which is why modders have come up with several solutions to make things easier.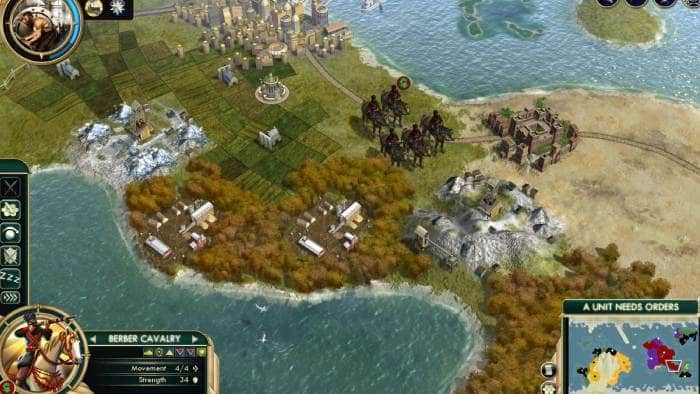 There's no shame in cheating a little when the fate of your nation is at stake. Thanks to mods, you will be able to expand their diplomatic strengths, make aerial combat faster, follow the information about the in-game situation easier and more. Considering that it takes a while to finish the game, it might be wise to make the task a little bit less confusing.
Key modding features
Enhanced mechanics, focusing on a different aspect of the gameplay
Time-saving features
More organized user interface
XCOM 2
| | |
| --- | --- |
| Release: | 2016-02-04 |
| Genre: | Action & Shooter |
| Developer: | Feral Interactive (Linux) |
XCOM 2 tells the story of an alien invasion of Earth. The player controls the commander of human resistance who dispatches units of human soldiers into battle with alien occupants. The mods add a few neat enhancers, making the game a little more interesting. For example, Stop Wasting My Time mod cuts down all unnecessary slows in the gameplay, making it more streamlined.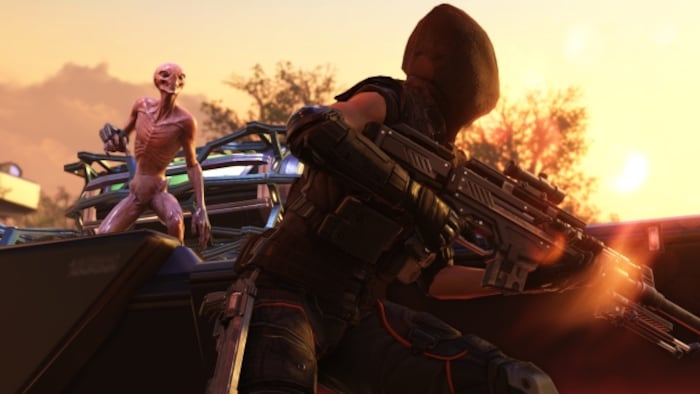 All Soldiers Gain XP does exactly what the title suggests. The player can no longer worry about losing experienced units and being left with weak grunts – now every soldier under the player's command will gain XP no matter if they are used in battle. These and many more modifications make for an even better XCOM 2 experience, turning XCOM 2 into one of the best moddable games on Steam.
Key modding features
Expanded perks and weaponry
XP gained by all soldiers, even those in the barracks
Various time-sensitive mission are no longer time-sensitivee
Garry's Mod
| | |
| --- | --- |
| Release: | 2006-11-29 |
| Genre: | Indie |
| Developer: | Facepunch Studios |
A game that has the word "mod" in its title has to offer some unique tinkering experience, right? Based on Valve's Source engine, the favorite tool of modders, Garry's Mod allows the player to create their sandbox world, filled with NPCs and props and lets them do as they please with it.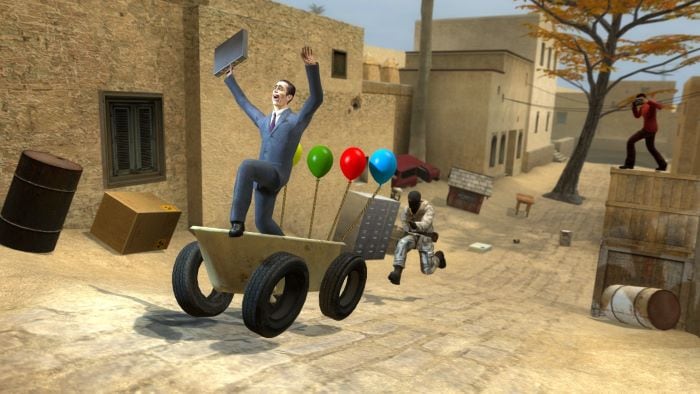 Various scripts using different programming languages can be added to make the game more interactive, as well as creating machinimas – animations based on the game's engine. All in all, Garry's Mod is a true modding wonderland of limitless possibilities.
Key modding features
Endless creative possibilities
Use the game's Source engine and programming language of your choice to create scripts
Build game's, chatrooms and machinimas to your heart's content
Fallout 4
| | |
| --- | --- |
| Release: | 2017-09-26 |
| Genre: | RPG |
| Developer: | Bethesda Game Studios |
War never changes – and neither does the modders affinity for the Fallout series. The fourth title of the main line is once again set in a post-apocalyptic, nuclear wasteland, where the key phrase is "survival of the fittest".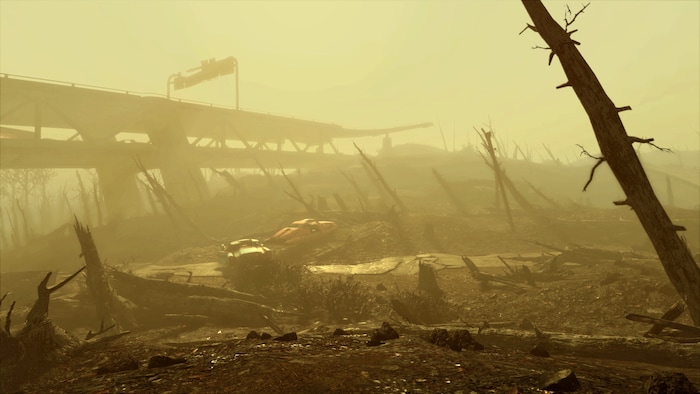 Luckily for you, there are plenty of mods that will help the player endure in the harsh environment. Aside from usual texture modifications, graphics enhancements, etc., the Fallout IV mods provide the player with additional weapons and armor, craftable ammo and settlement upgrades. With these, no wasteland bandit will be a threat anymore.
Key modding features
Graphics and UI upgrades
Mods influencing the players settlement
Craftable ammo, new weapons and armor, and many others
The Elder Scrolls III: Morrowind
| | |
| --- | --- |
| Release: | 2002-04-29 |
| Genre: | RPG |
| Developer: | Bethesda Game Studios |
Another member of The Elder Scrolls family on our list. The third installment of the series introduced a new region – the titular Morrowind. The open-world environment of the game invited the player with its beauty, but after almost 20 years since its release, the game could use some lifting.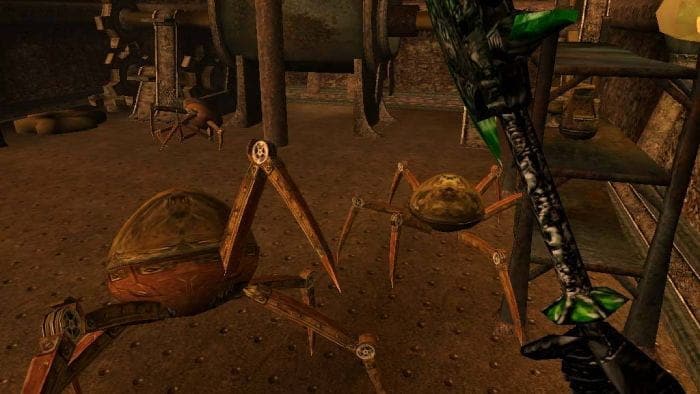 That's where the modders come in, introducing graphics enhancers and UI alterations to polish the venerable action-RPG game to modern standards…or at least somewhere around them. Other mods include better attack accuracy, visible gore and additional elements of the environment. While it still might not be enough to match more contemporary installments, it is more than enough to submerge the player in nostalgia without having them grimace at ugly textures and poor animations.
Key modding features
Graphical improvements
UI enhancements making the game more similar to modern installments of the series
Various other tweaks for a better experience
Half-Life
| | |
| --- | --- |
| Release: | 2016-09-30 |
| Genre: | Action & Shooter |
| Developer: | Michael Pelletier |
Last but most definitely not the least, the title which has forever changed the modding scene. Half-Life, released in 1998, was a revolution not only due to its innovative gameplay mechanics.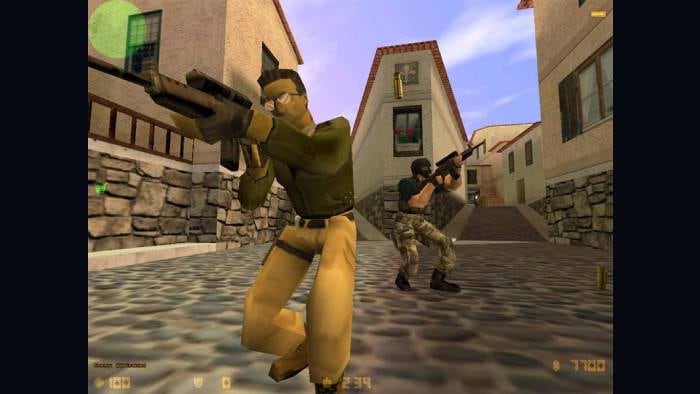 Thanks to the Worldcraft level-design tool many homegrown developers could try their hand at creating well-polished video games. Two of such developers were Minh "Gooseman" Le and Jess Cliffe, the pair behind the title that would change the world of online gaming forever – Counter-Strike.
Key modding features
Worldcraft tool allows designing intricate levels
Software development kits that served as a base for many mods and derivative titles
Got to mod them all!
Modding has been a constant part of the gaming world's landscape. Nobody frowns upon the efforts of dedicated fans who add new mechanics or improve the visuals. On the contrary – they are often noticed by the studios (the case of DayZ). Our list presents a variety of games from different genres.
These titles are among the best games for modding, and listing all the changes the players can introduce to them would take forever. You can trust us when we say that if you're looking for games in which you can tinker with the visuals or mechanics, or both, these titles will be perfect for you.