Everyone knows that in video games, you can be whatever you want: a forest ranger, a space warrior, a zoo animal keeper, or even a medieval ruler. But for those thirsty for real sensations, we have something just perfect – monsters!
Weird, massive, or incredibly strong beasts feed the imagination! These are video games where you play as the monsters, direct their actions, or enter their world to be part of it. It is an opportunity to experience a unique, one-of-a-kind adventure among creatures you will not find in real life. Fancy a little tour into the world of mighty beasts and fighting monsters? Here is a list of the best fighting games with monsters for this spring afternoon!
Best Monster Fighting Video Games
Impossible Creatures
| | |
| --- | --- |
| Release: | 2003-01-07 |
| Genre: | Strategy |
| Developer: | Relic Entertainment |
Imagine a world where you create beasts no one has seen before and send them to fight against your fiercest enemies. Welcome to Impossible Creatures – a strategy game from Relic Entertainment where you can lose yourself for many hours of addictive gameplay.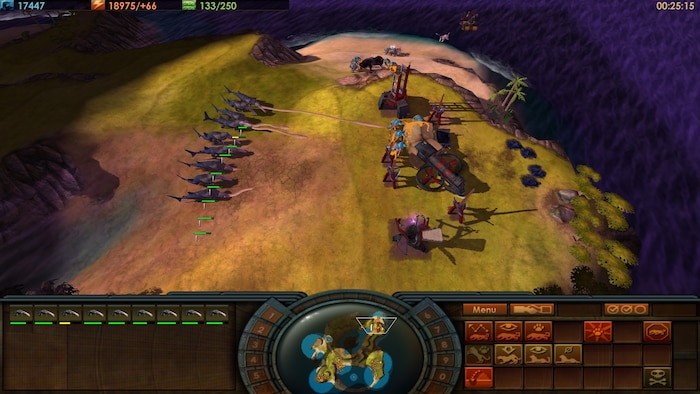 Play as Rex Chance and discover a world where any genetic mutation is possible. Design thousands of units of the most unusual creatures and develop your army to send it to fight against your greatest enemy. Build a base, plan your attacks, and play through a series of addictive battling missions to save the world from destruction. If you are looking for fighting games with monsters, this title will be perfect!
Key features
Play as fearless Rex Chance and fight the evil scientist
Design new genetic animal mutations and get the best statistics
Create an army to fight the most powerful monsters
Build a base, manage resources and discover new missions
Spore
| | |
| --- | --- |
| Release: | 2008-12-19 |
| Genre: | Strategy |
| Developer: | Maxis™ |
Become the master of evolution! Create a single microorganism and manage its development to conquer the galaxy. Sounds awesome? In games from Maxis, you can do anything!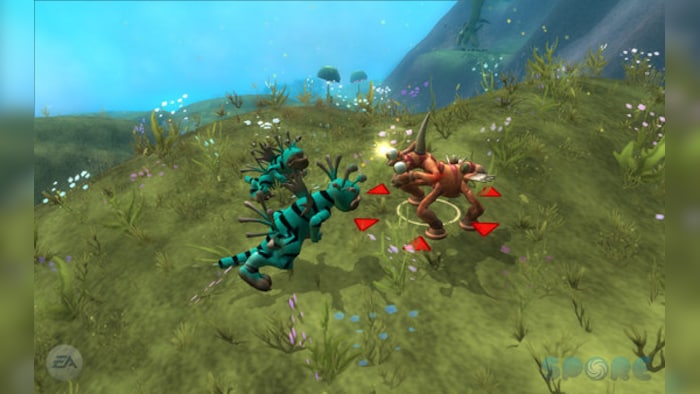 Create a tiny cell and lead it out of the underwater environment to discover life on land. Design your creature, equip it with the most necessary attributes and take part in the evolutionary race for development! Soon you will create your village, then a city, and finally a mighty civilization of monsters that will conquer distant galactic realms. Spore is a fantastic game for everyone from 12 years old who loves management and a feeling of total freedom.
Key features
Create a monster and guide its fate over thousands of years
Equip it with the most necessary qualities for survival
Witness how your civilization is developing
Manage the development of the entire race and decide on its future
Monster Hunter Rise
| | |
| --- | --- |
| Release: | 2022-01-12 |
| Genre: | Action |
| Developer: | CAPCOM CO., LTD. |
Remember those epic battle scenes from King Kong or Godzilla? Gigantic beasts, a fight for survival, and enormous cities crushed by the single paw of a mighty creature. You will discover it all in Monster Hunter: Rise!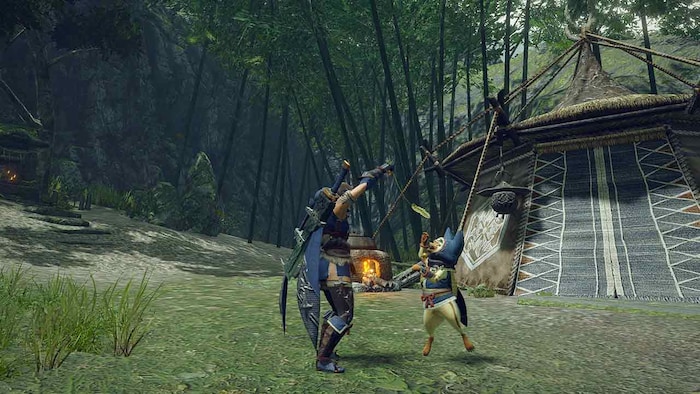 The battle for domination has begun. Giant creatures will fight to destroy all their opponents. Create a character get your gear and fight! Discover new moves and combinations of attacks, defeat enemies, and use your extraordinary powers. The world of MH: Rise if full of fantastic beasts that only wait for you to find and hunt them!
Key features
Create a character and add your gear choosing from thousands of armors, weaponry and others
Interact with the elements of the environment and use additional skills
Explore game modes and have fun
Play solo or in multiplayer
Monster Train
| | |
| --- | --- |
| Release: | 2020-05-21 |
| Genre: | Turn-Based |
| Developer: | Shiny Shoe |
It is a 2020 indie video game combining strategy and card games features. Play the role of the hell train conductor to crush the heavenly powers once and for all!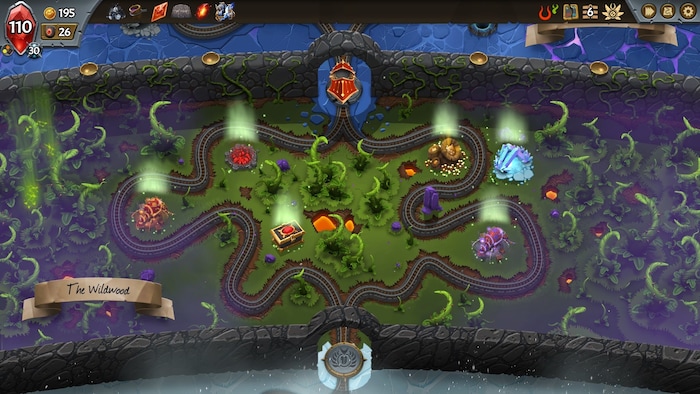 Explore hell and take part in the war against the armies of Heaven. Choose locations and battle against more and more challenging opponents. Collect bonuses and benefits, upgrade your heroes and build a powerful deck of cards. It is a video game for clever players who can like to make decisions and profit from a planned strategy.
Key features
Drive the Monster Train and free the frozen hell from the filthy hands of the celestial soldiers
Explore the map and choose locations
Pick heroes and decide on their development
Play solo or in exciting multiplayer for up to eight players
Monster Hunter World
| | |
| --- | --- |
| Release: | 2018-08-09 |
| Genre: | Action |
| Developer: | CAPCOM CO., LTD. |
Finally, our list would not be complete without a game that started a real monster-fighting revival in video games. The OG monster-fighting video game – Monster Hunter: World. Become a monster hunter and fight monsters! Join millions of players and become one of the elite monster hunters that roam new lands in search of legendary beasts.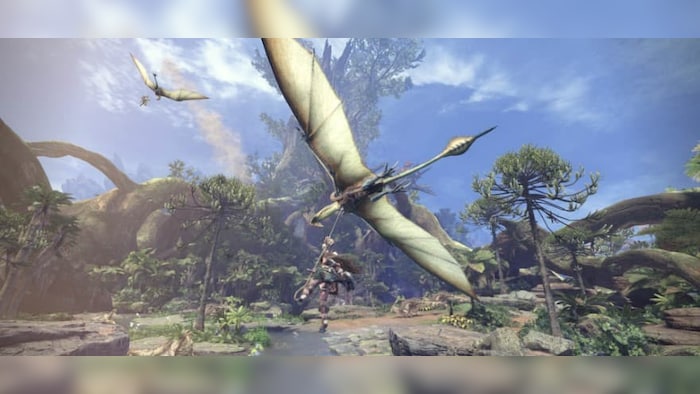 Create your hunter and enter the fierce battle. Play alone or with your friends in various locations, discover your powers and lose yourself in fast-paced combat against hordes of giant enemies. Defeat them faster, and soon you will become unbeatable. Gear up with the latest weapons, cool armor and funny cat followers.
Key features
Create your own hero
Discover missions set in different locations
Fight more and faster to develop your hunter
Play solo or in co-op for up to defeat stronger monsters
Monster games are the best way to escape reality and any everyday problems. It is also the best way to spend your free day in the game world! The presence of strange creatures in the gameplay creates completely new possibilities and gives even more satisfaction. It's fun to forget the default humanity settings and abandon them for a simple life in the world of impressive creatures. So select a game and become a monster right away!