When we watch a movie or read a book, the main plot is often dominated by the most unobvious element of the story.
Always somewhere in the background, but successfully stealing the entire show and overshadowing even the main characters. Same with games. We are talking about NPCs – side characters.
Non-playable characters represent roles that hold great value to the game's plot, but we cannot influence their behavior. They have their own personalities, motivations, and history. These bots can be funny, scary, or completely drained of any emotions. What they represent, however, is not important. The most significant thing is they are remembered. And they often make us want to return to the title one more time. Would you like to know in which classic games you will discover the most liked NPCs? No problem! Welcome to the list of the most iconic characters in the best NPCs games.
Therese Voerman - Vampire - The Masquerade: Bloodlines
| | |
| --- | --- |
| Released | 2004-11-16 |
| Genre | Adventure |
| Developer | Troika Games |
Therese is the protagonist of a game developed by Troika Games, responsible for the creation of Arcanum as well. This NPC is a heroine who hides more than one dark secret and will stay in your memory for a long time.
Therese is a successful businesswoman. Oh, and she is a vampire too. She takes care of her investments with a practical approach. However, she has one tiny secret – the other side of her personality. As Jeanette, the woman is literally the flip side of the coin: mischievous, playful, and pretty childish. Do you want to know the story of two vampire sisters? Be sure to play Vampire – The Masquerade: Bloodlines.
Key features
Play a dark game set in the Vampire universe
Make decisions on which the development of the further story will depend
Learn skills and develop your character
Fight with a vast arsenal of weapons
Alyn Shir - Kingdoms of Amalur: Re-Reckoning
| | |
| --- | --- |
| Released | 2020-09-08 |
| Genre | Action role-playing, hack and slash |
| Developer | Kaiko |
She is a side character of one of the favorite games of players on Steam. Beautiful and prudent, but also dangerous. In her company, you will never know what to expect.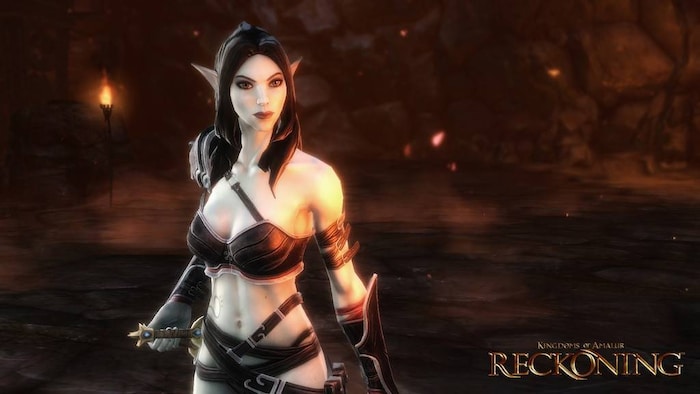 Alyn Shir is one of the most mysterious characters in the world of video games. While helpful and effective, she is also extremely unpredictable. Nobody knows her real past as she presents herself in a different way depending on the situation. It is unknown where she is from, who she really is and what her purpose is. Who knows, maybe you will be the one to discover her secrets?
Key features
Create a character and play a zero-to-hero game
Explore the world of Amalur and complete quests
Gain experience and develop your character
Fight in spectacular and dynamic fights
Emiel Regis - The Witcher 3: Wild Hunt
| | |
| --- | --- |
| Released | 2015-05-18 |
| Genre | RPG |
| Developer | CD PROJEKT RED |
Perhaps the most mysterious of Geralt's companions as he might look like a Ghoul at first sight. Regis is an almost five-hundred-year-old vampire who turns out to be irreplaceable in the grimmest situations.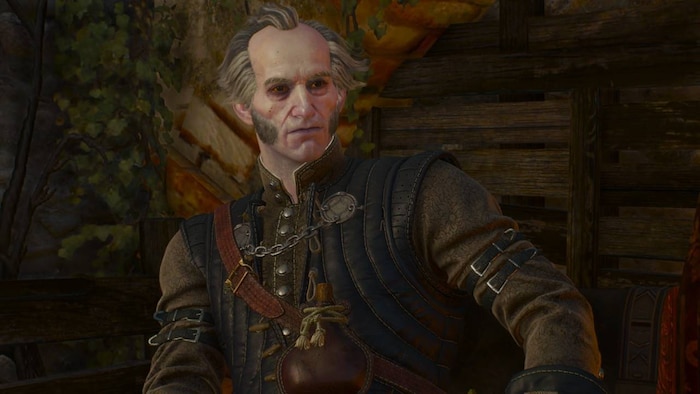 A mysterious man of remarkable knowledge, accumulated over hundreds of years of his life. More than once he saved Geralt and his companions from inevitable death. He will gladly help with advice or sober observation of the situation. He is incredibly powerful and can take a different form or use his powers to his advantage. However, he never does it for fun, but always for higher reasons.
Key features
Play the epic third part of the legendary The Witcher saga
Explore, discover and engage in political intrigues
Complete Geralt's story
Fight, use magic, accept quests and develop your skills
Joker - Batman: Arkham Asylum
| | |
| --- | --- |
| Released | 2018-11-28 |
| Genre | Action |
| Developer | Rocksteady Studios |
One of the most famous villains in the world. The Joker is Batman's eternal enemy and the most terrifying man to ever live in Gotham City.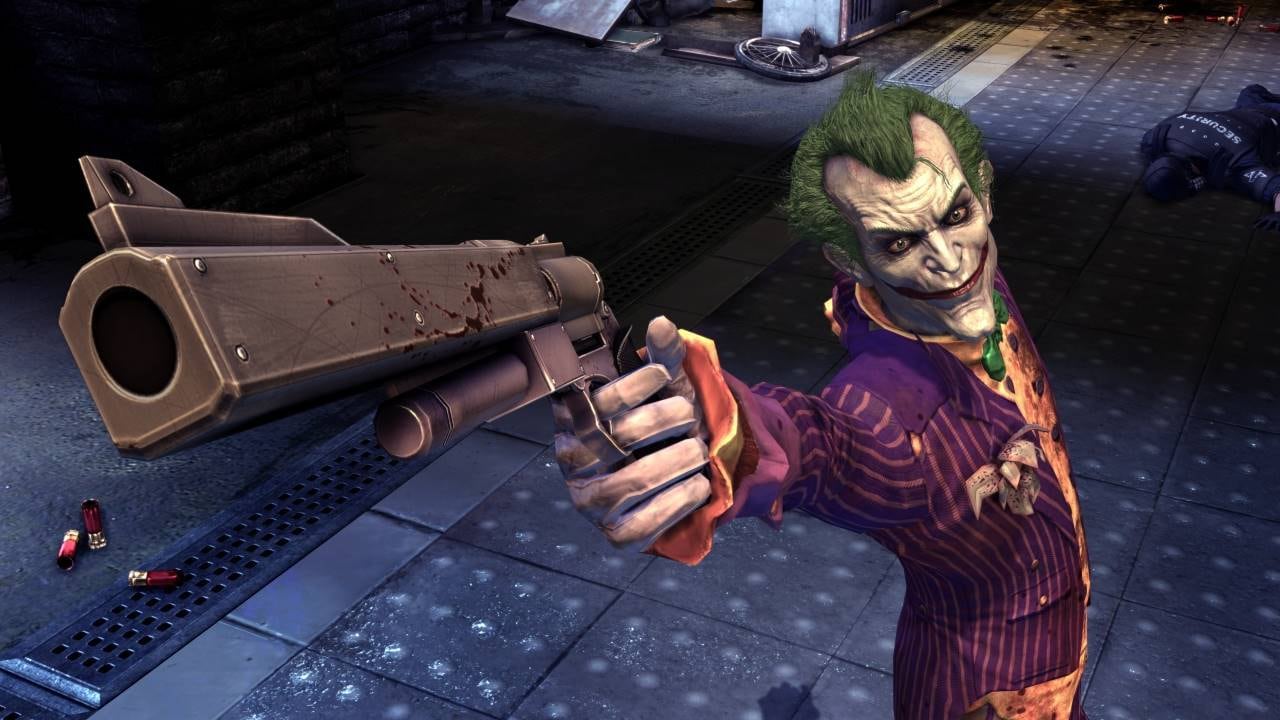 The Joker is a character with a very tragic past. As a result of an unfortunate twist of fate, he suffered a breakdown that led to his mental illness. However, he still has an extraordinary intelligence that allows him to wreak havoc throughout the entire Gotham. The goal of the Joker is not fame or money but to cause total chaos in the city and Batman's life as well.
Key features
Play one of the most thrilling Batman stories
Fight Gotham's most famous villains
Solve puzzles, conduct investigations, and explore
Use Batman's best weapons in combat
Sadie Adler - Red Dead Redemption 2
| | |
| --- | --- |
| Released | 2019-11-05 |
| Genre | Action-adventure |
| Developer | Rockstar |
She is the heroine of the second part of the western series of action games from Rockstar Games. Gamers worship her and are right about that because Sadie is nothing like typical video game characters.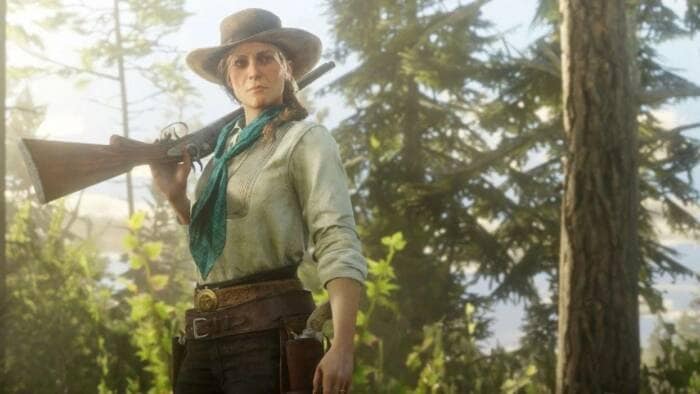 The cruel world of the Wild West left its mark on many of its inhabitants. Including Sadie, who has turned from a happy wife into a real badass warrior, seeking revenge. Her fury knows no bounds, but she can still keep her nerves in check when it comes to loved ones. Sadie is fury incarnate but also one of Red Dead Redemption's most loyal NPCs.
Key features
Play one of the most popular action games set in the western world
Make decisions that will affect story development and your reputation
Explore a vibrant, graphically polished world
Forge relationships, hunt, and fight
Thane Krios - Mass Effect 3
| | |
| --- | --- |
| Released | 2012-03-06 |
| Genre | RPG |
| Developer | BioWare |
One of the most iconic characters in the Mass Effect series. Thane is one of the last representatives of his genre, and his story surely can touch many hearts.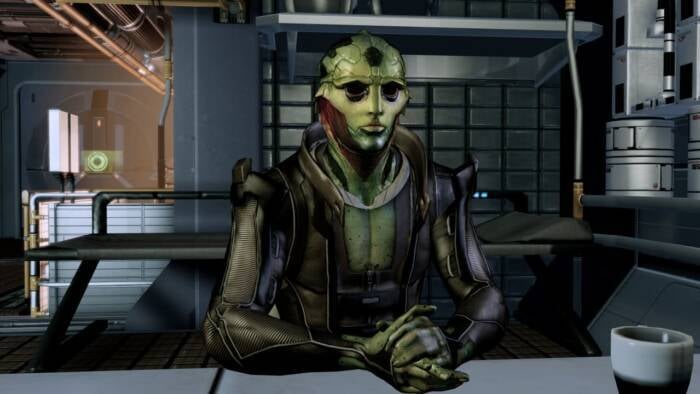 Thane Krios was struck by a mortal disease unique to his race. Willing to repay his past faults, reconciled with the approaching death, he enters the path of redemption. He is composed, confident, but also has a bad-boy side. He is a character for whom you will feel sympathy and sadness from the very first moment, always knowing his time will soon have to come. But can you be sure?
Key features
Make decisions and see several different game endings
Use a vast arsenal of weapons
Play solo or in a group of up to 4 players
Cortana - Halo 5: Guardians
| | |
| --- | --- |
| Released | 2015-10-27 |
| Genre | First-person shooter |
| Developer | 343 Industries |
Beautiful and highly professional artificial intelligence, familiar to fans of the Halo series. By advising you during the game, she will not only become great support in deadly situations but also occasionally crack a joke.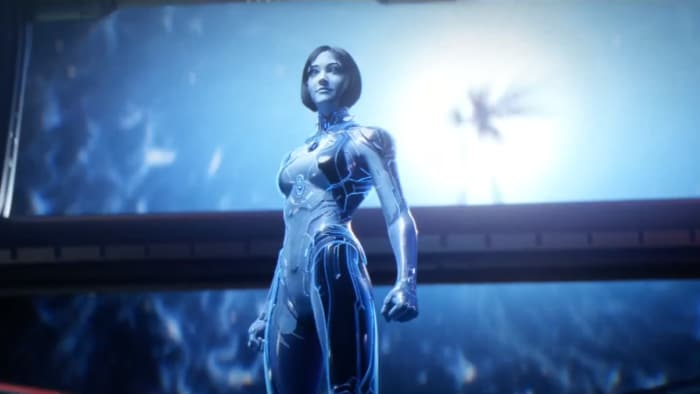 Gamers love Cortana not so much for her personality as for the story she creates. Her unique relationship with Master Chief is a phenomenon that fans of the series have long been addicted to. The extraordinary dynamics between the two is one of the best features of this series and for this reason – we strongly recommend you familiarize yourself with the Halo series!
Key features
Play the action game series loved all over the world
Discover the continuation of the Master Chief's story
Play the campaign, explore and fight
Play solo or in multiplayer with other players
Mudcrab Merchant - The Elder Scrolls III: Morrowind
| | |
| --- | --- |
| Released | 2002-04-29 |
| Genre | RPG |
| Developer | Bethesda Game Studios |
The legendary Mudcrab Merchant from the third installment of The Elder Scrolls series. Although everyone has heard of him, not everyone has managed to find his location. One thing is for sure – he is one of the favorite NPCs of the entire series.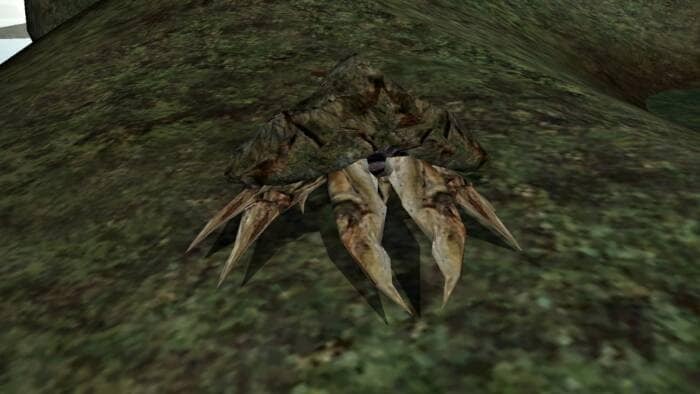 Seek, and you shall find. Although the Mudcrab Merchant hides pretty well, he is worth paying a visit. This sole trader has enough gold to make you get rich fast. What else? He is the only Mudcrab that can speak. And probably the only one with an alcohol problem!
Key features
Create a character and embark on an amazing journey through Morrowind
Explore, discover new cities and learn secrets
Complete tasks, fight, and gain experience
Explore forgotten ruins and learn about the ancient history of this magical land
Wheatley - Portal 2
| | |
| --- | --- |
| Released | 2011-04-18 |
| Genre | Adventure |
| Developer | Valve |
He is the first character you will approach while playing Portal 2. You can be sure this particular robot will conquer your heart on the spot and turn the whole game into a truly unique experience.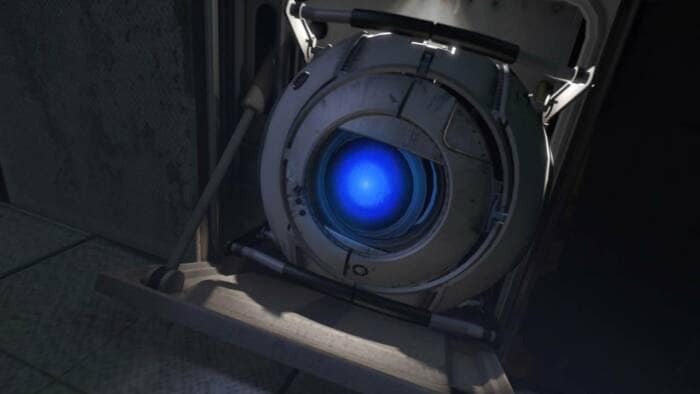 Wheatley will support you on your path to freedom as you escape from a research facility controlled by a cruel artificial intelligence. He will prove himself while traversing dark corridors and solving new puzzles. He will also throw a sharp comment or joke more than once, for which thousands of players have come to adore this character. Follow Wheatley, and your adventure is sure to become unforgettable!
Key features
Explore the corridors of the research facility and solve puzzles
Launch portals to get to hard-to-reach places
Learn the dark history of artificial intelligence
Play solo or in cooperation with a friend
Hal "Otacon" Emmerich - Metal Gear Solid 4: Guns of the Patriots
| | |
| --- | --- |
| Released | 2008-06-12 |
| Genre | Action-adventure, stealth |
| Developer | Kojima Productions |
Burdened by a tragic past, Hal Emmerich found his place in the Philanthropy organization, becoming Solid Snake's best friend. Hal is not only a computer genius but also a devoted anime fan.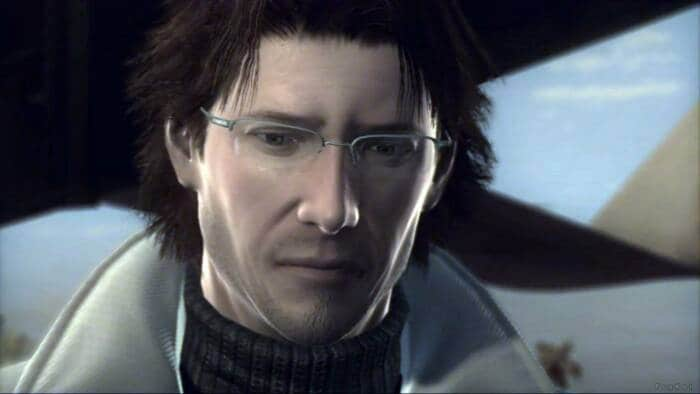 Although Hal does not take part in dangerous missions and fights, his computer skills are a great support. He is oppressed by demons of the past, trying to create his life anew. He is charming, funny, and has a special bond with Solid Snake, which started with… peeing his pants.
Key features
Play the fourth installment in the beloved action game series
See the continuation of the Solid Snake story
Use a vast arsenal of weapons and technologically improved equipment
Sneak around, plan your next move and successfully complete each mission
Victor Sullivan - Uncharted 4: A Thief's End
| | |
| --- | --- |
| Released | 2016-05-10 |
| Genre | Action-adventure |
| Developer | Naughty Dog |
If you hear the most meaningful sentences about life from someone, they come definitely from Sully. Drake's best friend is not only a support for the main character but also a truly paternal figure.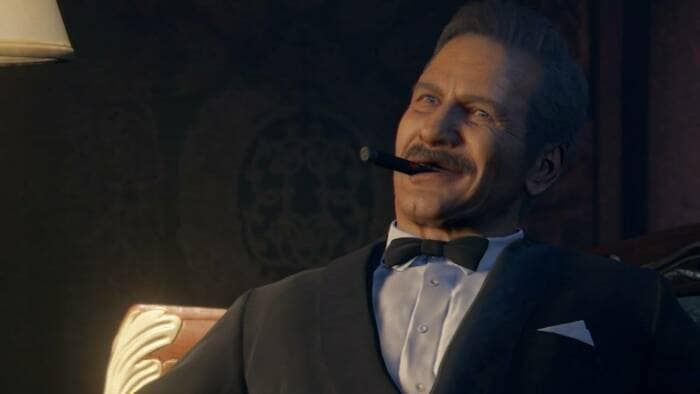 The players loved Sully, not for his responsibility, but for the accurate and funny comments addressed to Drake. Sully has a fantastic sense of humor that brightens the entire adventure series and will make you laugh in almost every, even the riskiest situation. Also, he is a famous playboy who does not shy away from sharing stories about his recent conquests.
Key features
Become a treasure hunter in one of the most exciting action-adventure games
Explore, discover and solve puzzles
Sneak, fight and eliminate enemies
Play solo or in multiplayer for up to 10 people
Lady Dimitrescu - Resident Evil 8: Village
| | |
| --- | --- |
| Released | 2021-05-07 |
| Genre | First-person survival horror |
| Developer | 2021-05-07 |
An almost three-meter tall vampire, who not so long ago, shook the entire world of gaming. Did you miraculously avoid all the frenzy on Vampire Lady? The best is ahead!
Lady Dimitrescu is an evil character, seeking nothing but to inflict pain, and preferably death. Her daughters support her by turning into deadly monstrous creatures. Although she only wants to cause suffering, she has won the hearts of players all over the world. Thousands of fanarts, cosplays, and memes devoted to her have been created. The world has gone mad. Would you like to meet her in person? Play Resident Evil 8!
Key features
Play the eighth installment of the legendary survival-horror game
Immerse in a captivating and frightening story
Explore, sneak or save yourself by running
Use the available weapons and fight for your life
The truth is – how many players in the world, so many favorite NPCs. Everyone's into something different. Some people prefer sarcastic characters, others dramatic, and the rest love the most frightening ones. On one thing, however, we can all agree – these non-player characters significantly add color to modern games.
When we play the role of the main character absorbed in the dramatic events and epic achievements, they are always happy to help somewhere on the side. Or to throw a snappy remark. Or a dagger in the back. But even when our favorite NPC wants to kill us, we die with a smile on our faces. Because each of us knows well – it was totally worth it.