You never really know what you're going to get for your birthday, right? Alright, maybe unless you clearly specified what you want for that occasion, but aside from such situations, it's always going to be a surprise. If you love surprises, mystery boxes are just the thing for you.
What are mystery boxes? Well, they're kind of a way to experience the excitement of not knowing what you're going to get as a present. That's what makes them so attractive.
Stuff like Kinder Surprise might be considered a mystery box of sorts, but there are more robust surprise packs whose contents are much more impressive. For example, there are Jurassic World mystery boxes that give you action figures, stickers, mini-figures and so on, but you never know what you're going to get.
These are physical mystery boxes we're talking about, but there are digital ones as well. They essentially work the same way as physical ones, just give you digital stuff like video games, DLCs, in-game items and the like.
Here are the three mystery box websites what we think are really cool and worthy of checking them out:
G2A Loot
The first on our mini-list is a collection of various themed game boxes that you can find on G2A.COM. Their contents include games that can be redeemed, extra Loot Points that you can spend on more boxes.
The way this works is that you pick a game box that you like, preview its contents (you can see the games that the box features), purchase a box and then get one of the games or bonuses it contains. If you like what you received, you're free to keep it. If not, you can exchange a game for Loot Points. Just make sure not to display its key beforehand, otherwise you won't be able to return it.
To sum up, it's a nice way to build up your Steam collection, get some sweet new video games cheaper and keep yourself surprised in the process. Care to give G2A Loot a try? 
HypeDrop
This mystery box website offers you a chance to receive premium products for just a fraction of their actual price. What if you got a pair of Nike shoes for just a couple of bucks instead of a couple of hundred? Or, say, a gaming mouse from Logitech or Razer for two or three dollars instead of, like, eighty or something?
HypeDrop boasts that their boxes contain only authentic brands, which naturally led to lots of, well, hype. There's also a couple of nice things about this website. For example, if the value of the item you received isn't on par with the one of the entire box, you'll get XP as compensation. XP on this site are used for leveling up your account and giving you access to daily rewards.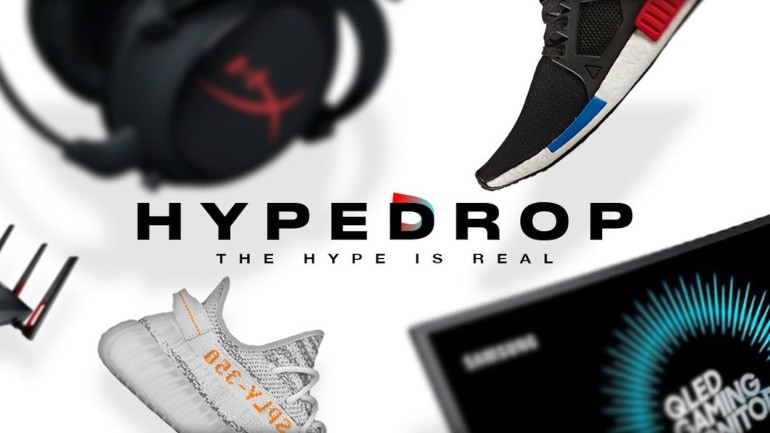 You can also participate in box battles with other users. The winner gets to claim the contents from both mystery boxes taking part in the duel, while the defeated user receives XP equal to the cost of the battle.
As far as the item you received are concerned, you can either accept it and get it shipped to you (some limitations apply here and certain items can only be shipped to select regions), or you can exchange it for something else featured in the HypeDrop collection. Kinda cool, isn't it?
Drakemall
This one's a mystery box marketplace kind of similar to HypeDrop in what it offers its users. The boxes featured on Drakemall contain electronics, gaming gadgets, geeky stuff, sports equipment, video games, toys and so much more. You can get all these cheaper, sometimes even much, much cheaper.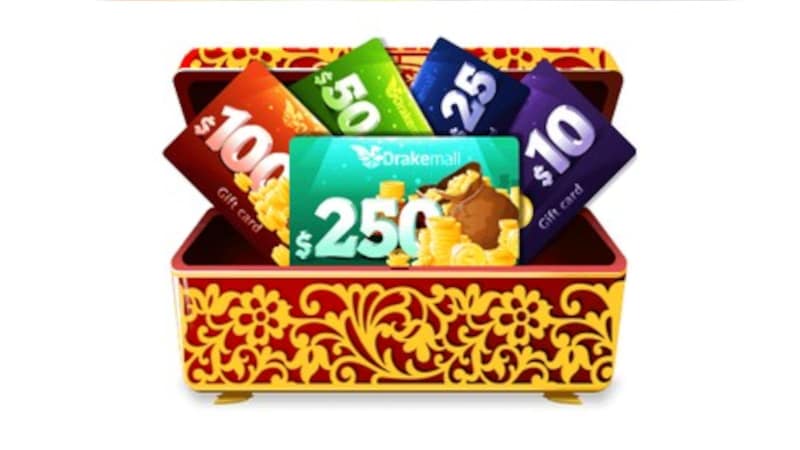 Just like HypeDrop, Drakemall features the so-called Mystery Battles, a multiplayer game which anywhere from two to six players can participate in. Whoever gets the most expensive drops gets to win everything! Up to six boxes can be selected to take part in a battle which can last up to one hundred rounds.
All things considered, it's a yet another opportunity for you to grab some epic items cheap. Take Dior x Air Jordan 1 shoes, for example. They're insanely expensive if you were to buy them elsewhere, but they are totally something that you can find in a Drakemall mystery box that costs, like, ten bucks!
These are some of the most interesting mystery boxes on the market right now. If you're interested in getting either video games or premium items, like, way cheaper and keeping yourself pleasantly surprised in the process, you should check out these places right now.