Looks like we're getting a whole slew of great releases in the next couple of weeks, ranging from probably the most promising Star Wars game in the last decade or so through the best – and only – baseball simulator out there to a retro first-person shooter owing a lot to the prose of H. P. Lovecraft. An interesting month for sure!
When it comes to new games April 2022 will have to offer, we've picked five that seem the most interesting. Let's start with the biggest upcoming premiere:
LEGO Star Wars: The Skywalker Saga
| | |
| --- | --- |
| Release: | 2022-04-05 |
| Genre: | Action & Adventure |
| Developer: | Traveller's Tales |
This one's, like, really big, it's one of the most anticipated Star Wars games ever. And it's no wonder, really, since the first two games in the LEGO Star Wars series have been nothing short of amazing, especially LEGO Star Wars II: The Original Trilogy, and spawned an entire collection of various off-shoots set in all sorts of popular universes, ranging from Harry Potter to Marvel's Avengers.
The formula of the series has become stale after all these years, unfortunately, so Traveller's Tales took serious steps not just to refresh it, but change it considerably. At its core, it's still an action-adventure game and a hilarious retelling of the entire Star Wars saga, full of collectibles these games are known for.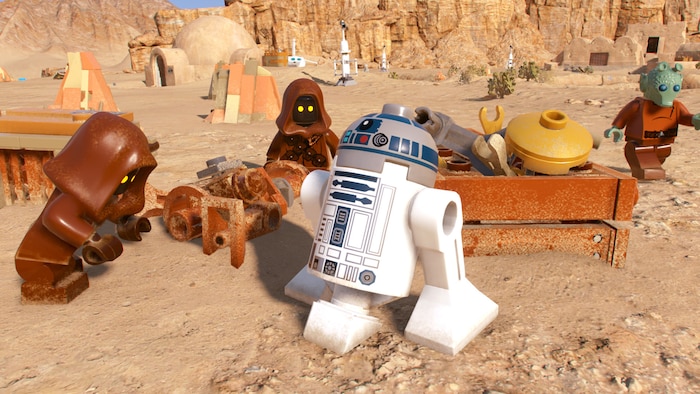 However, there are some major differences here. First, the game comprises all nine Episodes, five levels each, and you can start any trilogy anytime you wish. Second, combat has been revamped, so wielding a lightsaber actually feels like one, while using a blaster turns the game into a full-blown cover-based third-person shooter. You can also perform pretty neat combos. Additionally, instead of just one hub, there will be numerous locations to explore, featuring various iconic locales and landmarks. Random stuff might happen in between the missions, so you might get attacked by a Star Destroyer, for example.
It seems that the crunch and the delays have paid off. LEGO Star Wars: The Skywalker Saga looks impressive and very, very promising with all its gameplay changes and refinements. While quite a lot of these ideas have appeared in the LEGO version of The Force Awakens (released in 2016), they felt hackneyed and phoned in. Now, they'll get their chance to fully shine. The Skywalker Saga is shaping up to become a breathtaking and definitive LEGO Star Wars experience. We can't wait for April 5!
Key features
Numerous upgrades to the core gameplay that make it feel fresh and exciting
Over 300 playable characters available
You can choose if you want to listen to actual voice acting (with many actors reprising their roles) or mumbling and grunting the series is famous for
Seven character packs, featuring all sorts of folks from the movie saga, spin-offs and television series, will be released after the game's premiere as DLC
MLB The Show 22
| | |
| --- | --- |
| Release: | 2022-04-05 |
| Genre: | Sports & Simulation |
| Developer: | San Diego Studio |
Got any baseball fans around here? Well, if you're looking for a good Major League Baseball simulator, you know there's just one series on the market.
That's right, MLB The Show has been the sole MLB game series since 2014 and now MLB The Show 22 doesn't have any direct competitors, either realistic or arcade.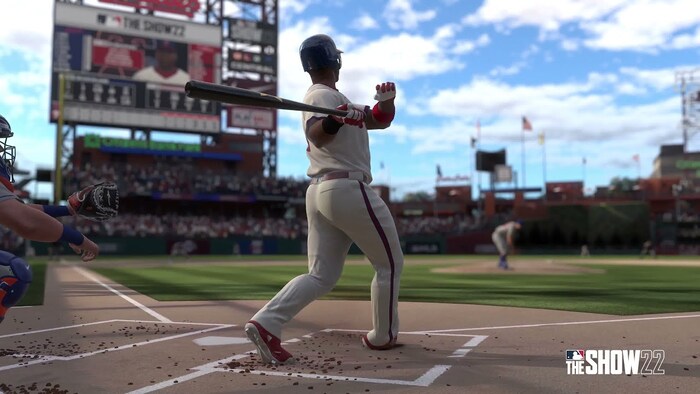 This might sound a bit bad, because, well, if you don't have anyone else to compete with, you might become complacent, but the fans of MLB The Show know that this series is well-made and well worth the money.
As far as the gameplay is concerned, it's just baseball, not much to be added here. There's going to be a bunch of various updates here and there and MLB The Show 22 will be the first game in the series to be released on Nintendo Switch. A good thing is that online modes will allow for cross-platform play.
Key features
Shohei Ohtani on the cover
There's a new Mini Seasons mode with new challenges and contenders each season
You can create your own Ballplayers and play like this game was a baseball RPG
Up to 8 players in the online modes with PS Plus, 1-4 players when it comes to hot seat
Chrono Cross: The Radical Dreamers Edition
| | |
| --- | --- |
| Release: | 2022-04-07 |
| Genre: | Japanese RPG |
| Developer: | Square Enix, D4 Enterprise, D4Enterprise Co.,Ltd. |
A game in the Chrono series, Chrono Cross was lauded upon release, but it disappointed some fans with its radical departure from Chrono Trigger in various respects. Still, it was a fantastic production.
Chrono Cross tells the story of a boy named Serge who embarks on an adventure around El Nido, a tropical archipelago where he seeks the fabled Frozen Flame alongside a colorful cast of other characters, while also being trailed by Lynx, a mysterious agent of evil. Parallel dimensions also play a major role here.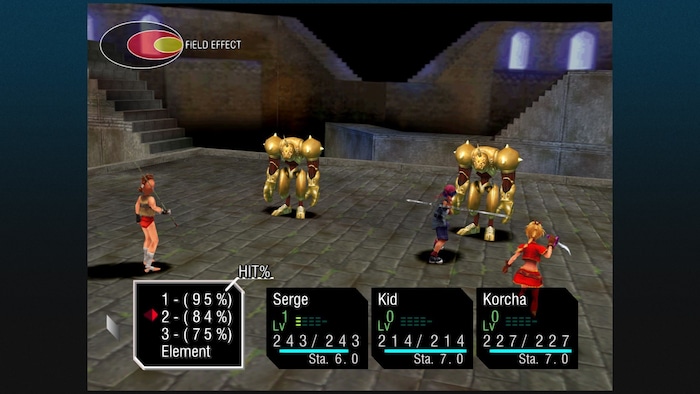 So, what will the 2022 remaster feature? There's going to be a bunch of changes, such as the option to disable encounters. We'll also get an enhanced soundtrack. Chrono Cross: The Radical Dreamers Edition will also be released together with Radical Dreamers, a text-based adventure game, once available exclusively to Japanese gamers.
Fans of JRPG classics, get ready for the return of this gem!
Key features
Interesting turn-based combat system based on Elements, Techs and the stamina bar
Two parallel dimensions that have an impact on one another
Twelve different endings
There's even a New Game mode available
The Serpent Rogue
| | |
| --- | --- |
| Release: | 2022-04-26 |
| Genre: | Adventure & Action |
| Developer: | Sengi Games |
This one's an interesting title. The Serpent Rogue is an action-adventure game mixed with crafting and sandbox-style gameplay. It's set in a medieval fantasy realm where your task is to master the alchemic arts and tame all sorts of wild creatures that roam this land.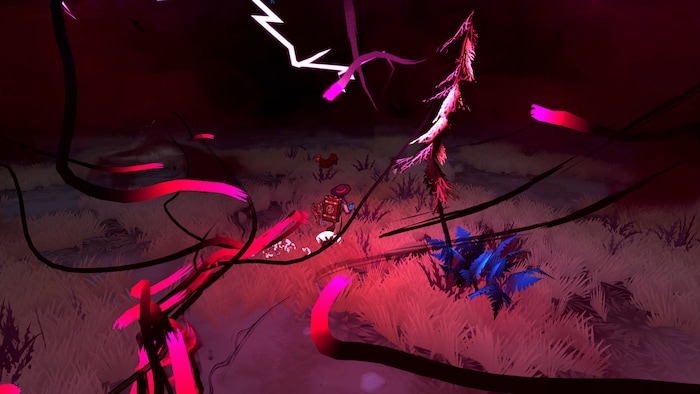 Your character, the Warden, obviously based on the legendary beak doctors, is tasked with putting an end to a looming threat. The titular Serpent Rogue is corrupting the land and it's up to you to stop it. There's potion crafting, there's beast taming, there's shapeshifting, etc. – there's simply plenty to do.
One of the key features of the game is that all your actions have consequences and mistakes can cost you dearly. Coupled with a neat art style, The Serpent Rogue is a quite promising title. Expect it to hit the Steam store on April 26, 2022.
Key features
Alchemy: you can craft all sorts of potions using the ingredients you have
Whatever you do in the game has an impact on your environment
You can use your concoctions and mixtures to alter your own bodies or the land's inhabitants
Lovely aesthetics and visual style
Forgive Me Father
| | |
| --- | --- |
| Release: | 2021-10-26 / 2022-04 (Full Version) |
| Genre: | Shooter & Horror |
| Developer: | Byte Barrel |
Lovecraftian horror never gets old! Forgive Me Father is a retro-style FPS that blends oldschool gameplay with an incredible, comic book-inspired art style and various modern gaming influences.
There are obviously madness levels. You know, it's hard to stay sane when facing chthonian monstrosities and witnessing horrific events. These levels change throughout the game dynamically, meaning you have to monitor them at all times, especially because they give you access to various skills and powers that you can use against your foes.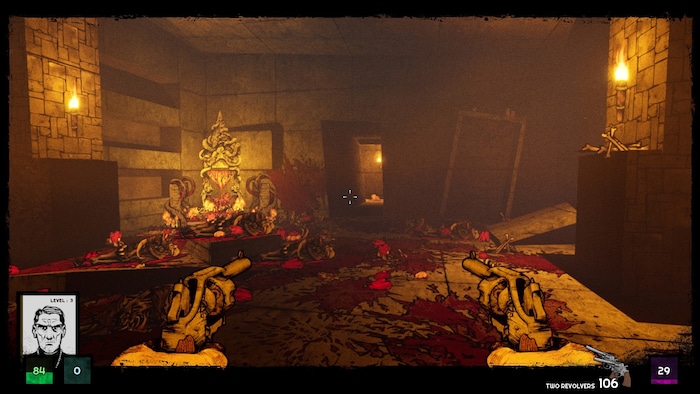 As far as the enemies are concerned, their cast is quite diverse, ranging from possessed populace to the most disgusting beasts of the underworld imaginable. You can deal with them using the Scripture and weapons powered by a strange substance. There are two characters to choose from: a priest and a journalist, each with their own skill tree and abilities.
Forgive Me Father is currently available in Early Access, but the full version should be released sometime in April 2022.
Key features
Chthonian first-person shooter
You gotta maintain your sanity…
…or lose it to gain access to special skills
Impressive visuals and a memorable art style
Is there anything else to look forward to in April 2022? Godfall: Ultimate Edition, Nintendo Switch Sports, maybe 13 Sentinels: Aegis Rim, and if you're interested in playing some older Star Wars titles, The Force Unleashed is getting a Nintendo Switch edition as well.
So, as far as video game releases in April 2022 are concerned, these five picks are probably the best. We can't wait to put our hands on the new LEGO Star Wars game, but other titles coming out this month also show a lot of promise!