Playing video games is fun and it can be infinitely more fun to play together with other players. But what if you wanted to play with others, but none of your friends are gamers? Well, you need to find new ones.
Thanks to online games, finding some game buddies is not much of an issue anymore, but there are certain video games, where it's particularly easy to make friends. On the list down below, you will find five online games to meet friends – pick your favorite and enjoy your time.
Games to meet new friends
World of Warcraft
What would be a better game to meet new friends than one of the most popular MMORPGs ever made?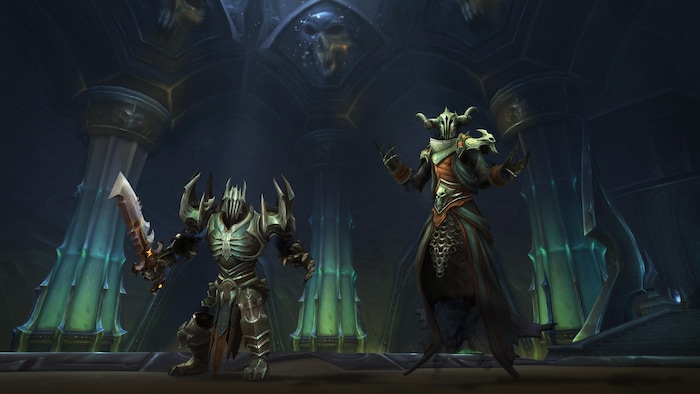 World of Warcraft seems to have a lot in common with a bottle of good wine – the older, the better. WoW doesn't get old and still makes it possible for players to explore one of the most detailed and polished fantasy online worlds up to date. Choose your side of the conflict and join other people around the world in Azeroth, where one of the biggest and richest MMO experiences awaits brave adventurers just like you.
Key features
An extremely large open-world environment full of fantasy creatures and memorable locations
One of the richest MMORPG experiences available
Deep character customization, difficult dungeons, crafting, fishing, competitive modes, and more
Constantly updated with new exciting content
Rocket League
If you're feeling lonely, Rocket League is another example of a game, where making new friends is extremely easy.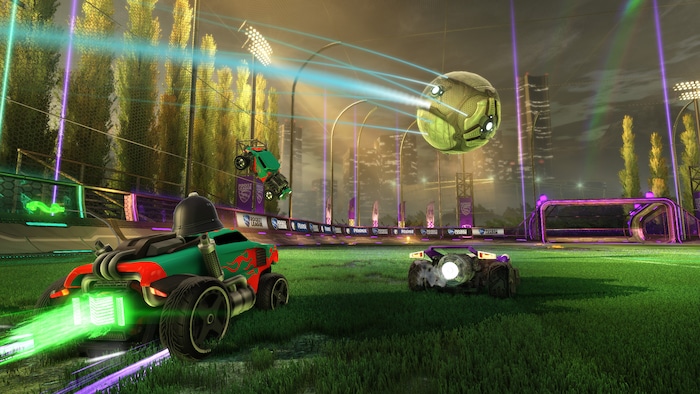 Rocket League could be best described as simply soccer, but with cars. Two teams will meet on various arenas, where they'll need to drive and bump a big ball in order to put it inside the opponents' goal. While it may sound easy, it is not, mainly because of the existence of rocket engines that allow the cars to fly for a short duration and perform some difficult aerial stunts. Mastering the flight is the key to victory, so make sure to do your homework and play some training sessions before playing against the other players.
Key features
A game that combines soccer with cars
Fast-paced dynamic action that requires fast reflexes
Skill-based gameplay that requires actual practice to become better
Lots of customization options for the driven vehicles
Animal Crossing: New Horizon
If you've got a Nintendo Switch console and you're looking for games to meet people, then you definitely must try Animal Crossing.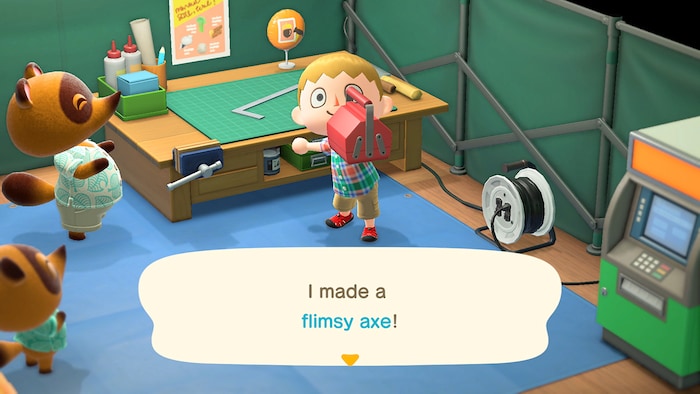 Animal Crossing is a casual social simulation game, where you will be able to design and furniture your very own island – your little paradise, where you can meet with friends and spend some time together while doing some silly things, such as playing musical chairs, sardines, lucky digger, or creating an obstacle course, to name just a few popular ideas. It's your own haven where you can do almost whatever you or your friends come up with.
Key features
Addictive gameplay focused on maintaining and developing a private island
Joyful and casual atmosphere, but can be turned into a competitive game, too
Colorful and adorable visuals
Lots of freedom and customization options
Minecraft
One would think that Minecraft's best days are long gone, and while it may be true to some extent, the game still draws the attention of many creative players and streamers.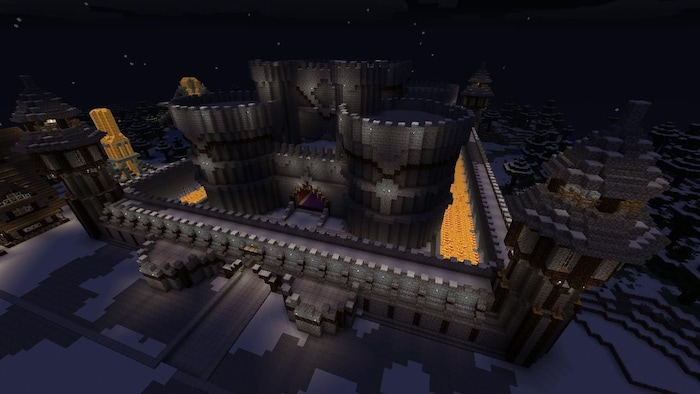 If you're wondering how to make friends online by gaming, one of the ideas would be to just find a popular public Minecraft server and join the others as they are designing and building some of the most ambitious projects. Minecraft is a sandbox voxel-based game, where you can easily shape the surroundings to your liking – remove all the blocks you don't like and place different ones, possibly creating something amazing in the process, such as a huge castle, a town, or even a redstone-based primitive computer. Possibilities are endless.
Key features
Voxel-based sandbox focused largely on building and mining
Randomly generated worlds that are virtually endless
Basic survival elements that spice up the otherwise peaceful gameplay
Hundreds of crafting recipes to learn
Second Life
When speaking of games where you can meet new friends, one can't forget about one of the most popular social simulations.
Second Life is not exactly a game. It's a complete sandbox experience focused on social interactions, where most of the content is not created by developers but the other people. It's designed in a way that somewhat resembles modern real-life – players can go shopping, buy land, run their own club or shop, visit exotic places, or make money by participating in numerous social games, just to name a few possibilities. If you're looking for friends, you'll certainly find some kind souls here.
Key features
Voxel-based sandbox focused largely on building and mining
Randomly generated worlds that are virtually endless
Basic survival elements that spice up the otherwise peaceful gameplay
Hundreds of crafting recipes to learn
Best Online Games to Meet Friends
Playing video games with other people can be infinitely more fun than playing them alone. It's a great way to socialize, especially during lockdowns, when it's difficult or sometimes even impossible to go outside and meet with others face-to-face.
Soon enough you will certainly find a large group of like-minded individuals. Maybe you could even start your own fantasy guild? Pick your favorite title and enjoy your time – there are a lot of great games, where meeting new friends is way easier than you would think.